Simply Fantastic French Toast
Chef Hung Nguyen's take on the breakfast staple.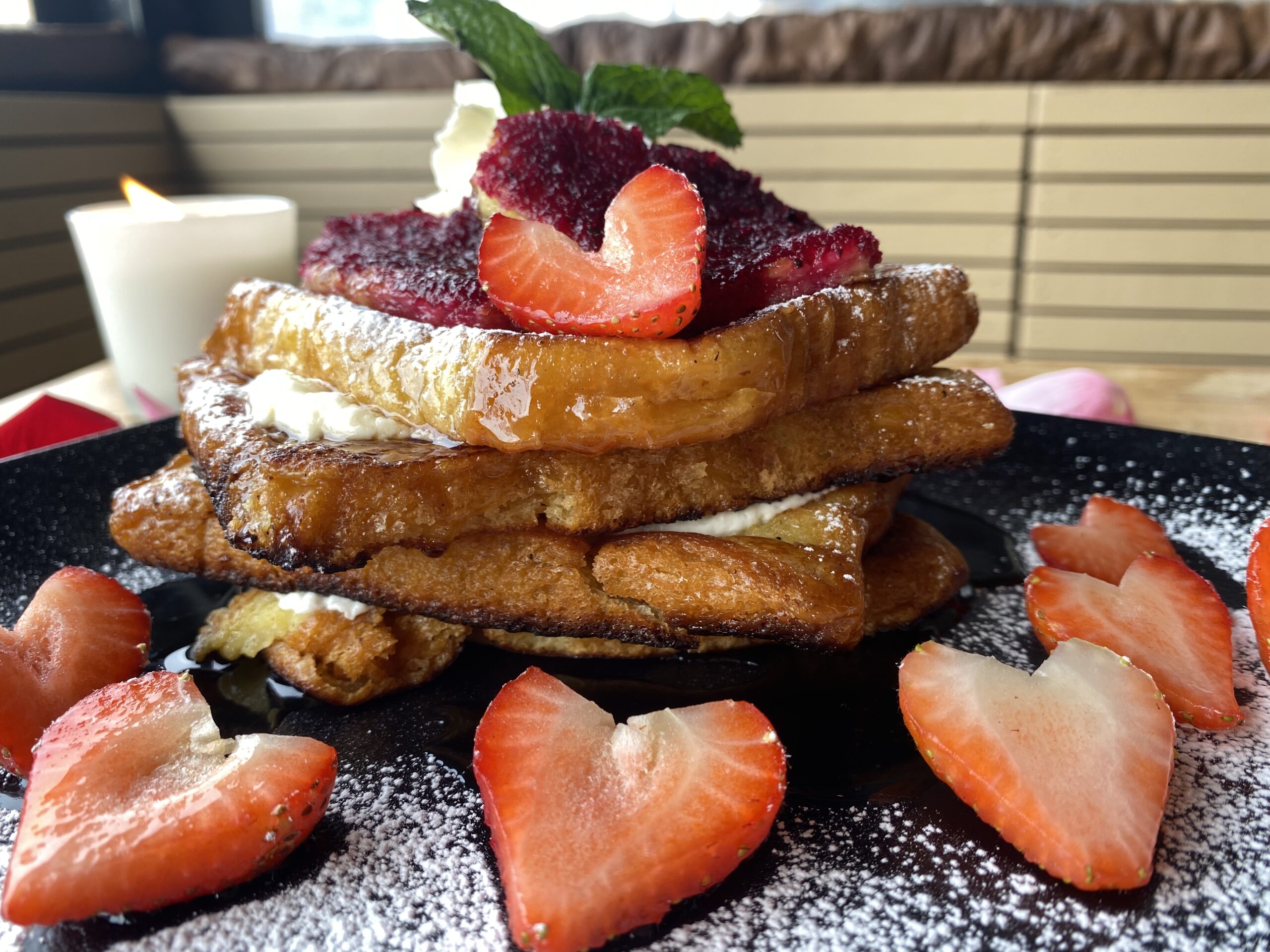 Though pancake people might disagree, French toast is the star of any homemade breakfast, brunch, or, heck, dinner worth its salt. A gooey delivery system for myriad toppings and sauces but not without its cinnamon-forward identity, French toast is the ideal way to make sure everyone gets what they want while it remains an identifiable dish in itself. This week chef Hung Nguyen from Vancouver's beloved neighbourhood joint B House Restaurant has provided a fantastic recipe for the French toast of your dreams. It's a dish good enough to convert even the most pancake-biased friends and family.
Ingredients
2 eggs
1/4 cup condensed milk
3/4 cup 2 per cent milk
¼ teaspoon cinnamon
4 pieces cinnamon raisin bread or brioche
2 tablespoons butter
Maple syrup, fresh fruit, whipped cream, and icing sugar to garnish as desired
Method
In a mixing bowl, beat eggs with condensed and 2 per cent milk. Once combined, add cinnamon and mix well.
Soak bread slices in egg mix and soak for 1–2 minutes.
Melt butter over medium heat in nonstick pan. Add bread and sear until golden brown. Flip and repeat on the other side.
Garnish with maple syrup, fresh fruit, whipped cream, and icing sugar to taste.