Home of the Week: Casa Jabuticaba by Fernanda Marques Arquitetura
Created for a young couple with kids, the recently completed Casa Jabuticaba in Brazil's São José dos Campos is a celebration of the organic by São Paulo architect and interior designer Fernanda Marques. Due to its four main materials, travertine stone, wood, glass, and metal, the home avoids the sterility of many new homes with a warm midcentury aesthetic and vintage touches. The cumaru wood on the walls and taurai wood on the bedroom floors create a welcoming and relaxed feeling that carries through the whole house.
Bespoke details add personality. In the powder room, a rough-edged Brazilian marble sink brings the outdoors in. "The basin was carved into a rock, and for that reason it is very heavy. It had to be strategically placed inside the powder room before putting up the walls," Marques says. For an atypical take on the wine cellar, she enclosed it in glass with a backlit wall to give the illusion the bottles are floating.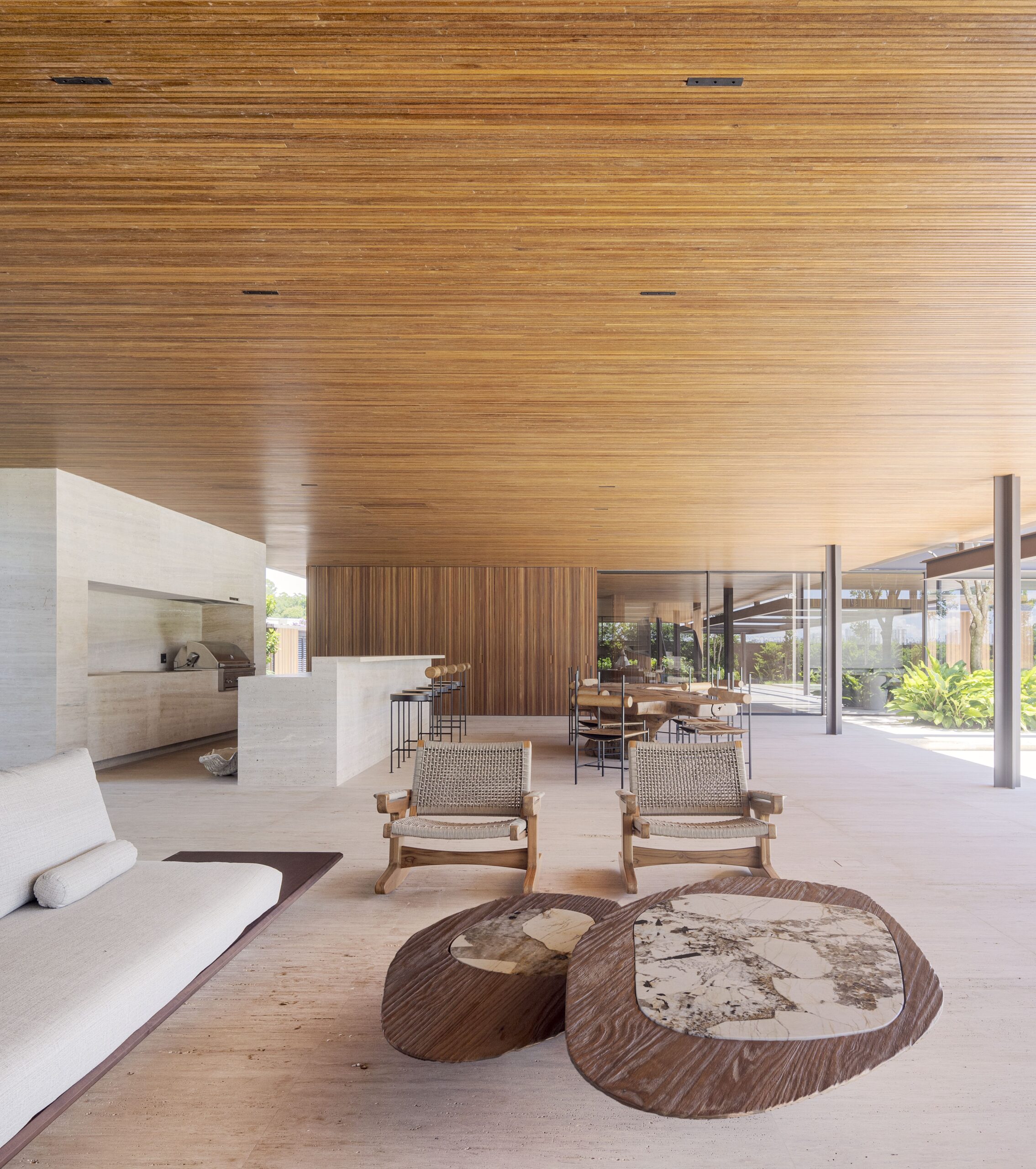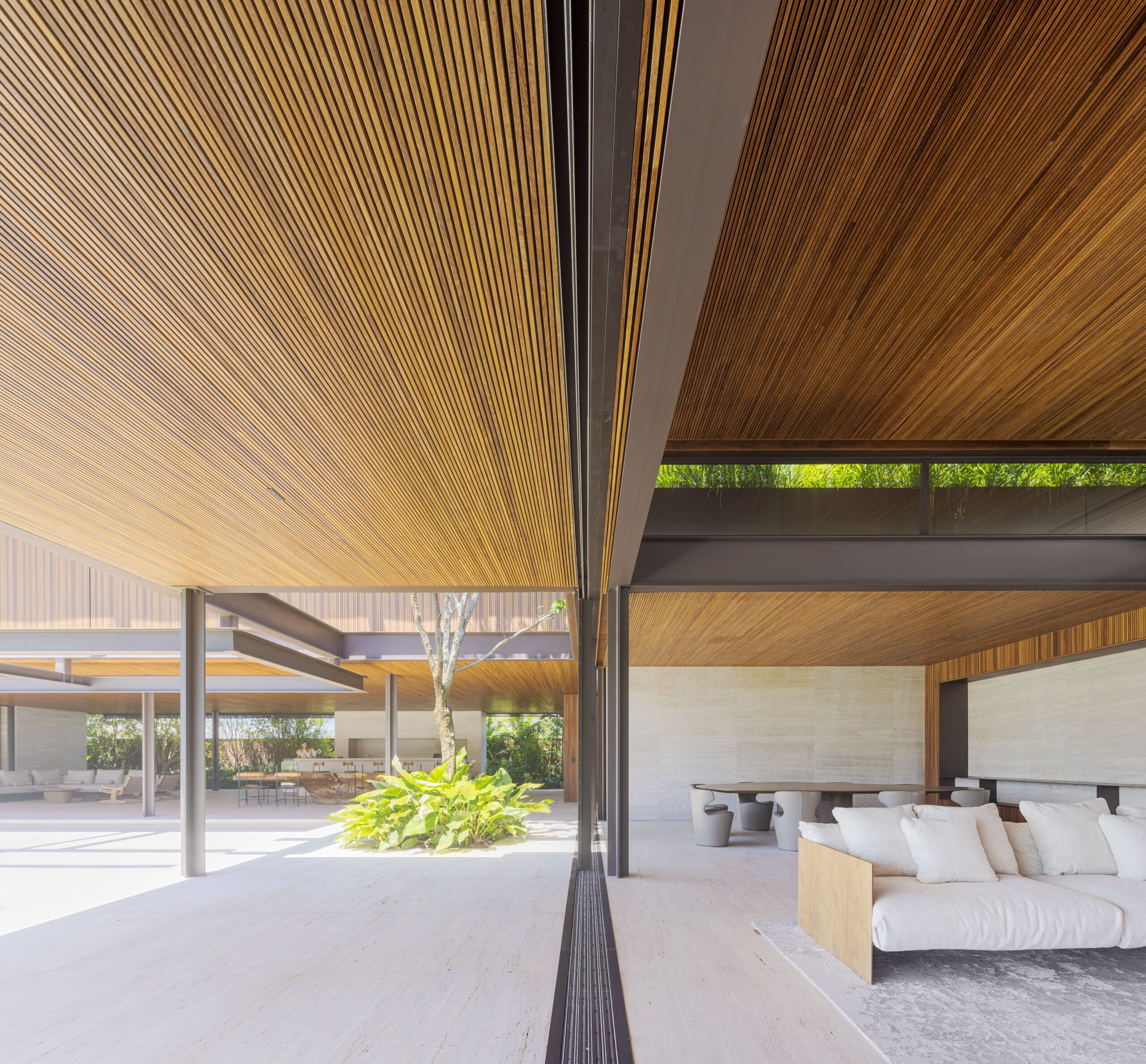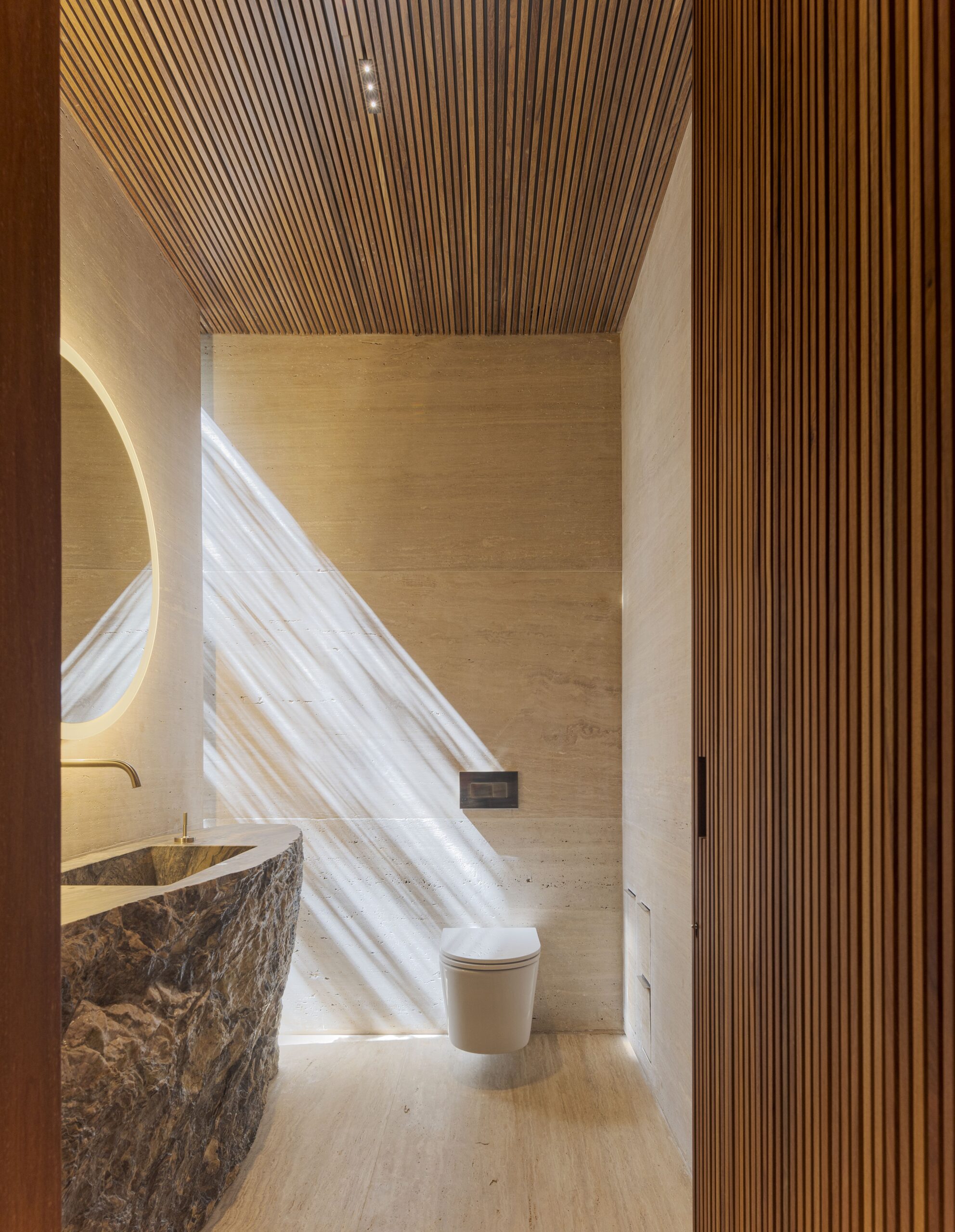 Casa Jabuticaba embraces both its sense of place and its youngest residents with an extended outdoor pergola that backs onto jabuticabeira trees and a sizable pool. For those more inclined to summer lounging, the outside space also has a shaded sitting area.
Marques also designed the house to accommodate the area's high year-round temperatures. "In order to minimize the need for air conditioning, it was essential to guarantee cross-ventilation in the social area," she says. To do this, the team made the living room ceiling four metres tall for increased circulation and added a cover over the terrace to protect the house from direct sun. The lush garden also creates a cooling effect.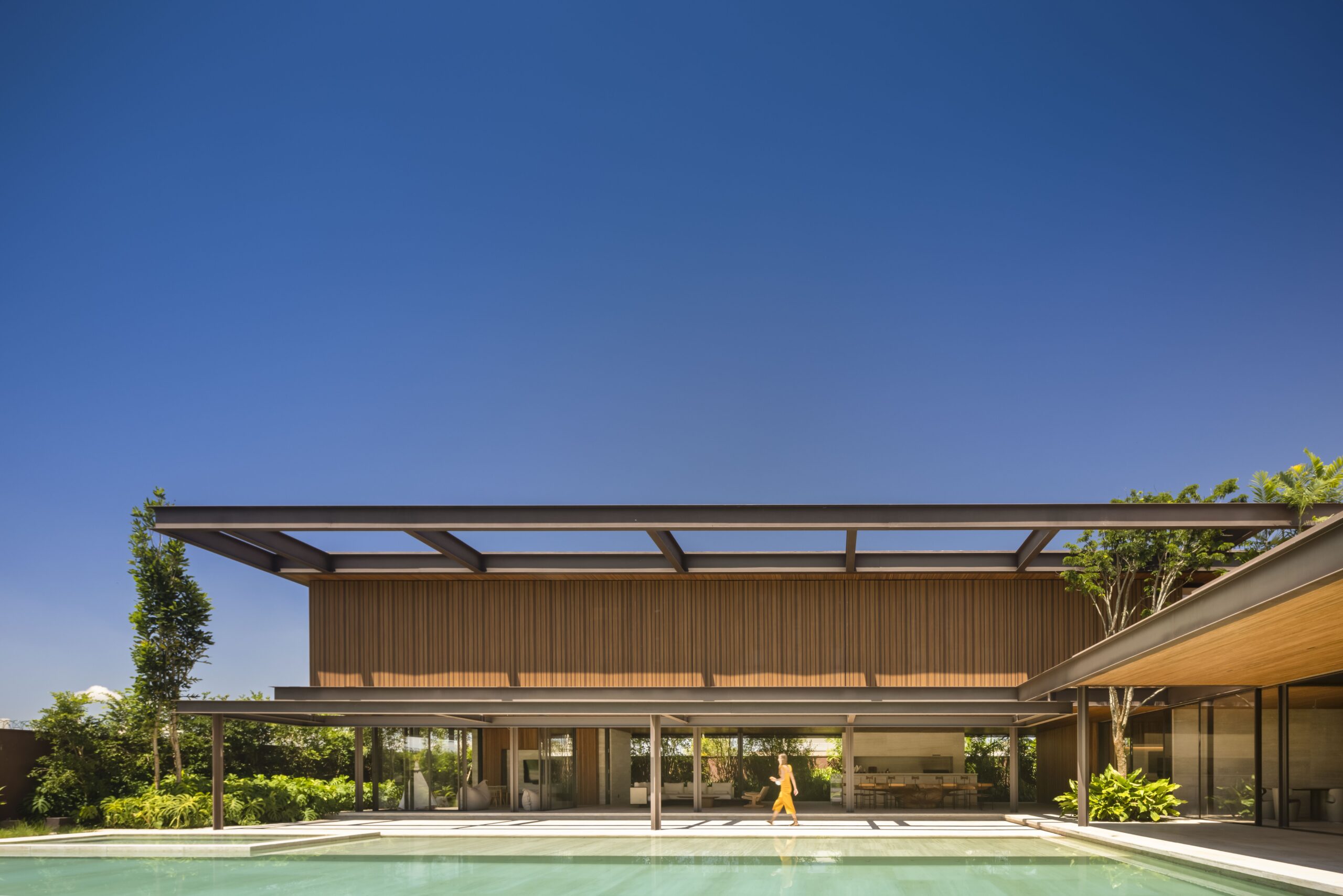 For the interiors, Marques used mostly vintage furniture from notable Brazilian designers, like Oscar Niemeyer, Sergio Rodrigues, and Hugo França. A warm house made for easy living, Casa Jabuticaba melds midcentury character and contemporary convenience for a family home with the best of both worlds.
Photography by Fernando Guerra.