This 1940s Nova Scotian Inn Gets a Midcentury Renewal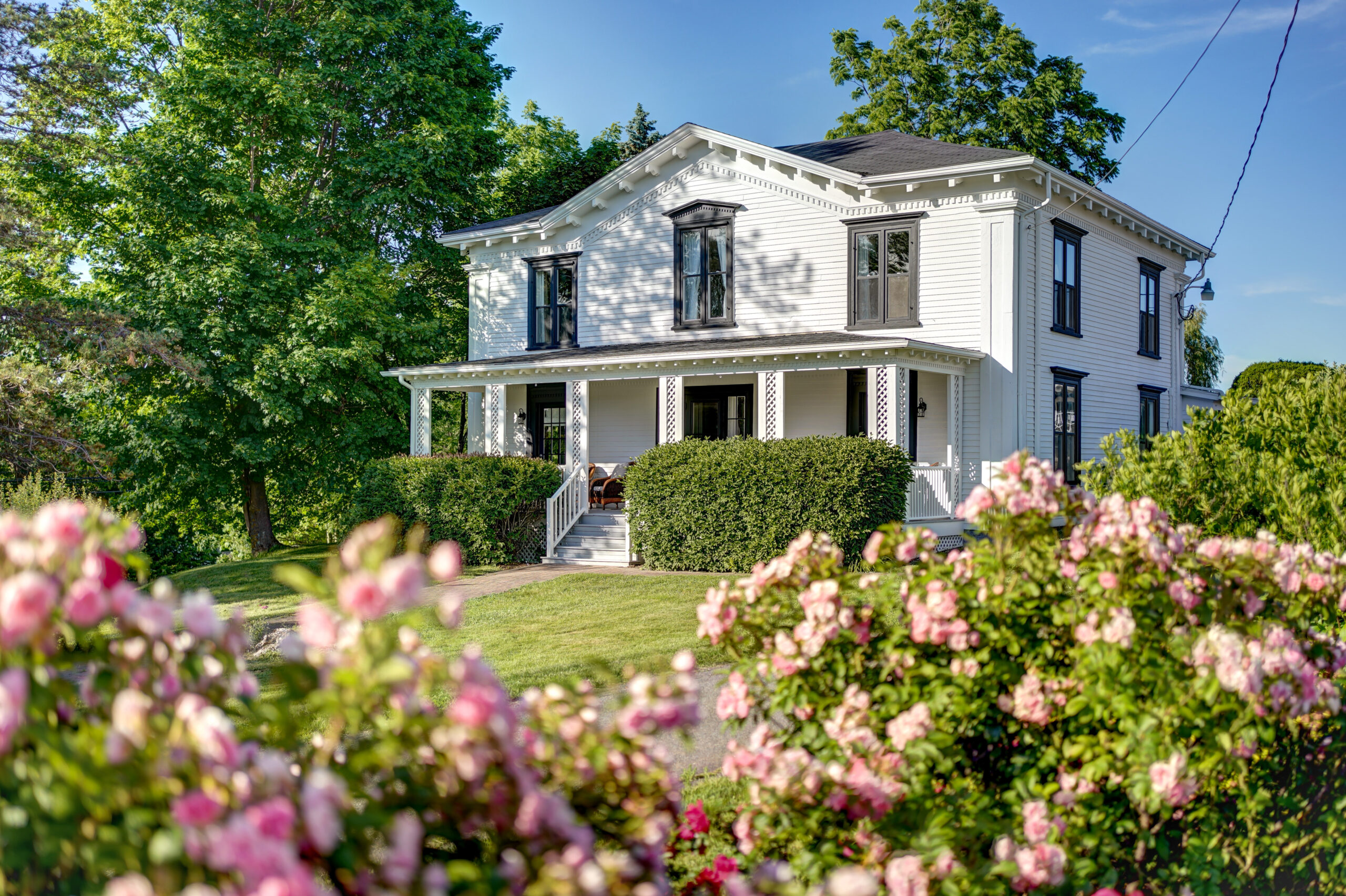 Nestled among the farms, orchards, and vineyards of Nova Scotia's Annapolis Valley, the Evangeline is a 1940s motel recently reimagined by a new owner who has made the inn the talk of the town.
Less than five minutes from Wolfville and across the road from Domaine de Grand Pré, Atlantic Canada's oldest farm winery, the Evangeline includes the 18-room inn, Borden House (the childhood home of Canadian prime minister Sir Robert Borden), and Longfellow restaurant. All were renovated and renewed before reopening in July.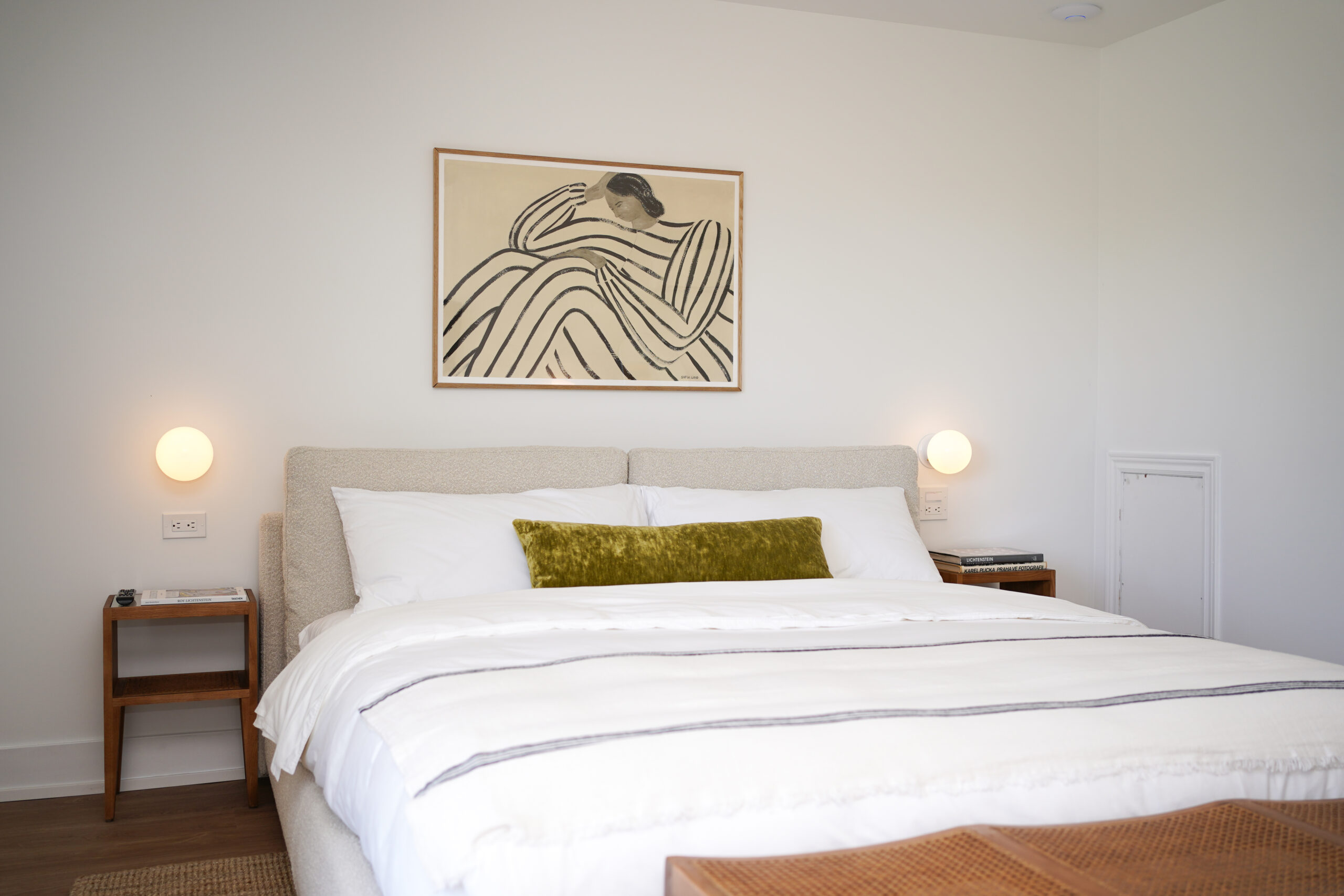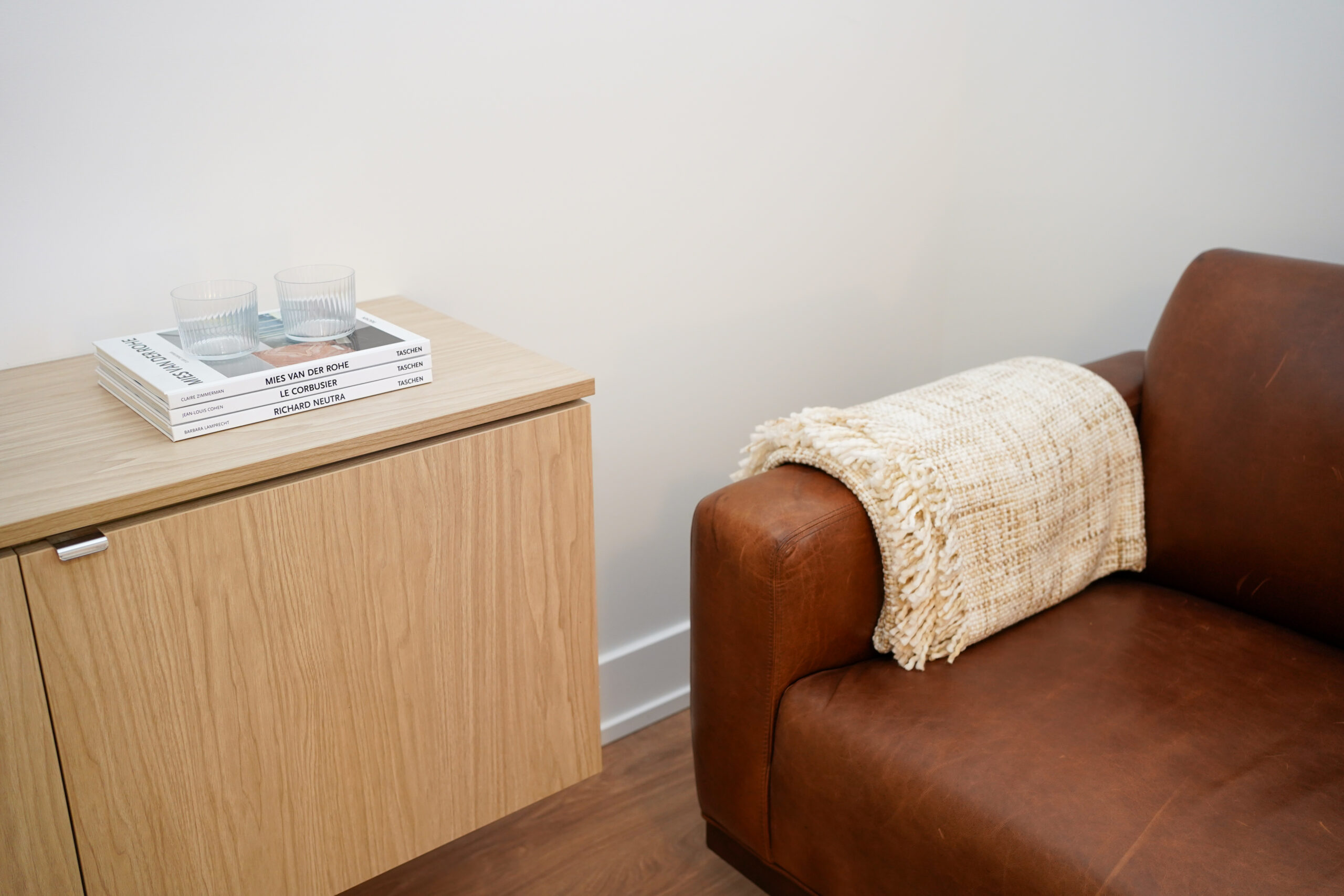 The site has seen several incarnations (inn, motel, café), always called Stirlings by locals, named for the family owner-operators who sold the business in December 2021 to first-time innkeeper Avram Spatz.
Originally from Halifax but most recently living in Toronto, Spatz researched the province's popular South Shore, but the draw of the Annapolis Valley's seasonal cuisine and stunning landscapes made it an easy choice (the region is also a UNESCO World Heritage Site).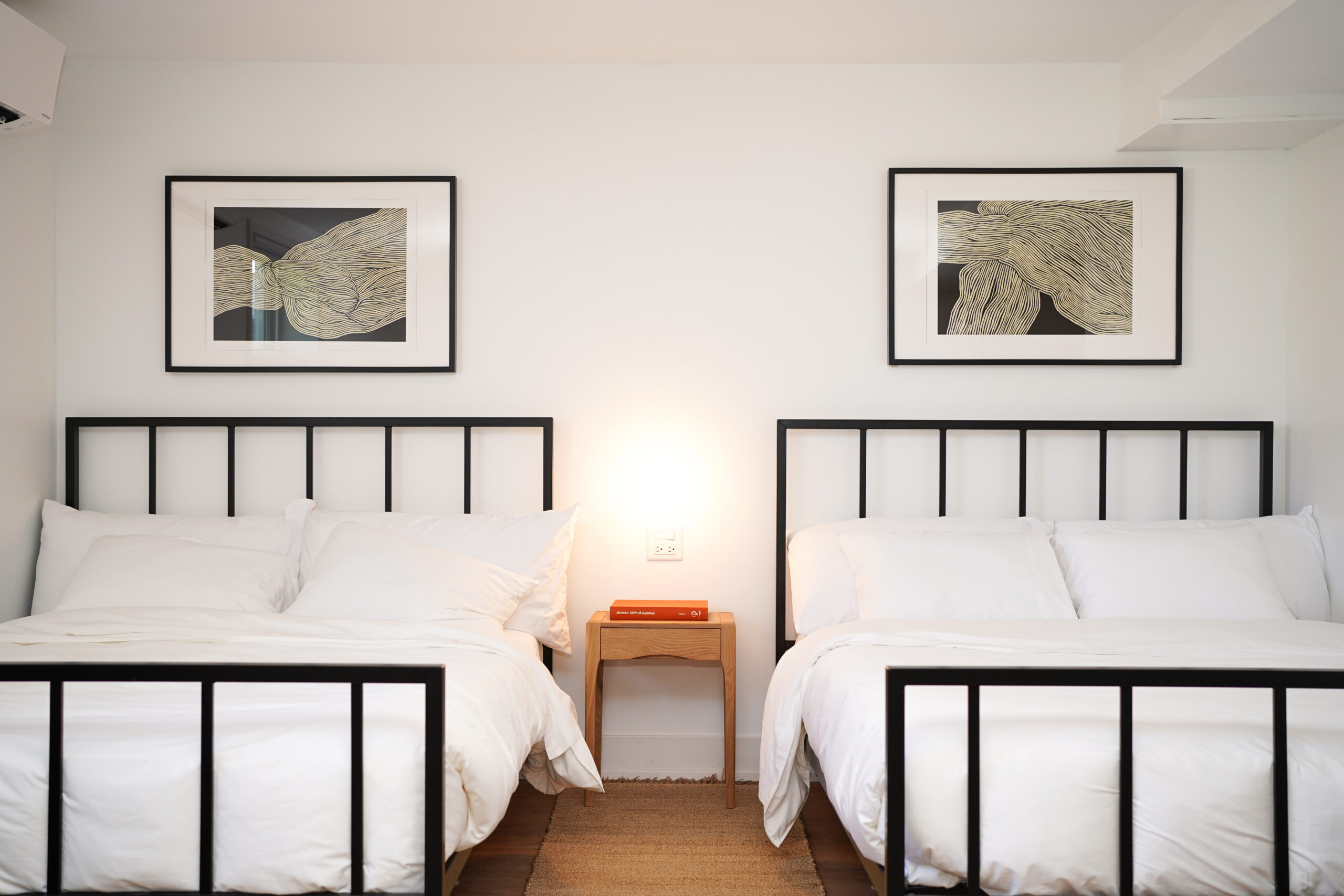 "This area is prime to have its moment," says Spatz, who has fond memories of staying at the motel as a kid and was influenced by what he's seen in Ontario's Prince Edward County and other regions across Canada.
The inn, named after the 1847 epic poem Evangeline: A Tale of Acadie by American poet Henry Wadsworth Longfellow, now has a serene colour palette of white, black, and caramel, with light wood accents. Spacious rooms feature natural light, light-toned millwork, soft textiles, and leather furniture.
Spatz worked closely with local companies Wildwood Cabinets and Dempsey's Custom Sewing and Upholstery while also scouring Facebook Marketplace for second-hand finds such as leather sofas, church pews, metal bed frames, oak stools, and chairs from a Chinese restaurant. "It was fun to treasure hunt for stuff," he says.
He also relished adding finishing touches, like coffee table books about painters, photographers, designers, and architects (he loves to read while on vacation) sourced from Wolfville's the Odd Book, Halifax's Schooner Books, and Dartmouth's John W. Doull Bookseller.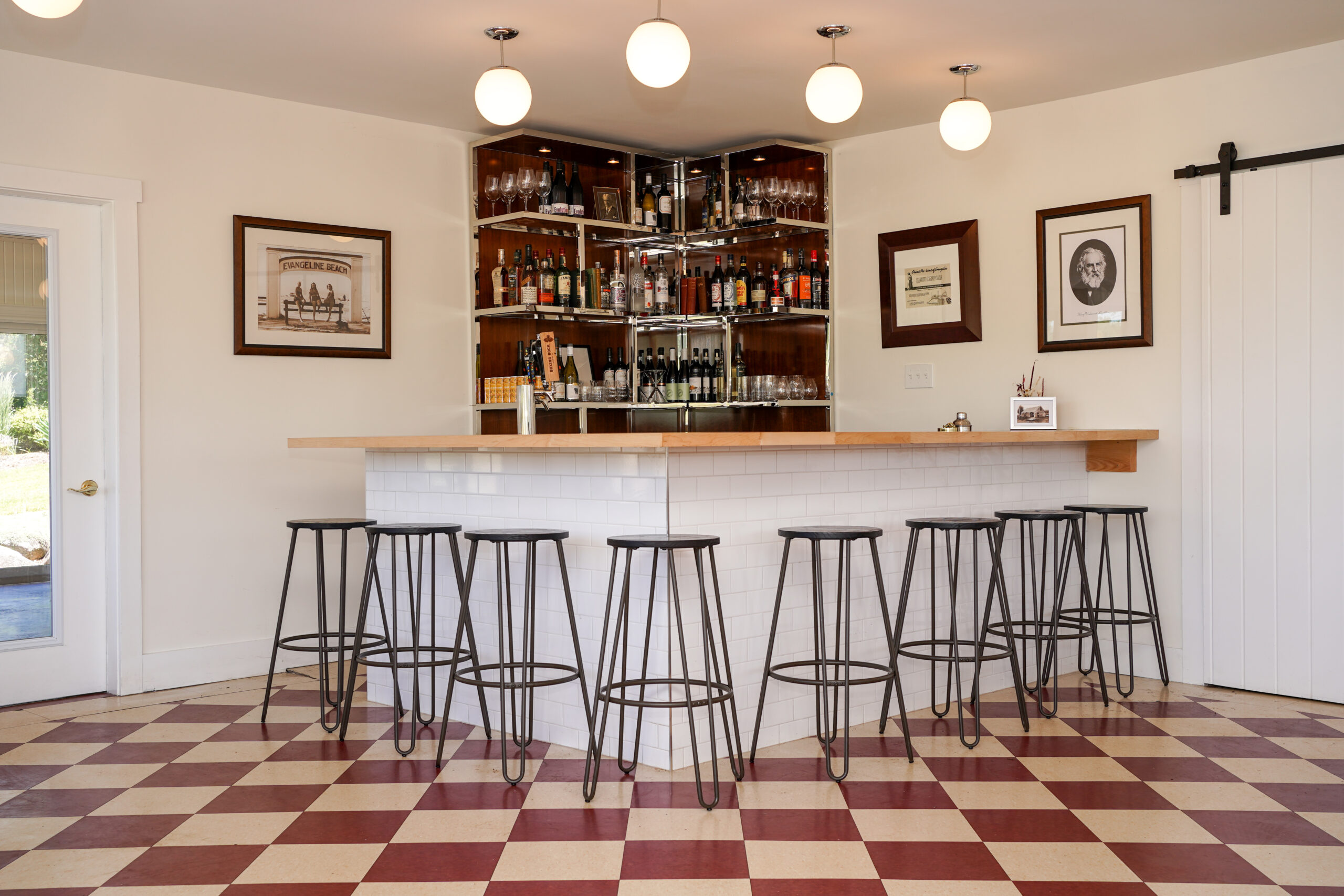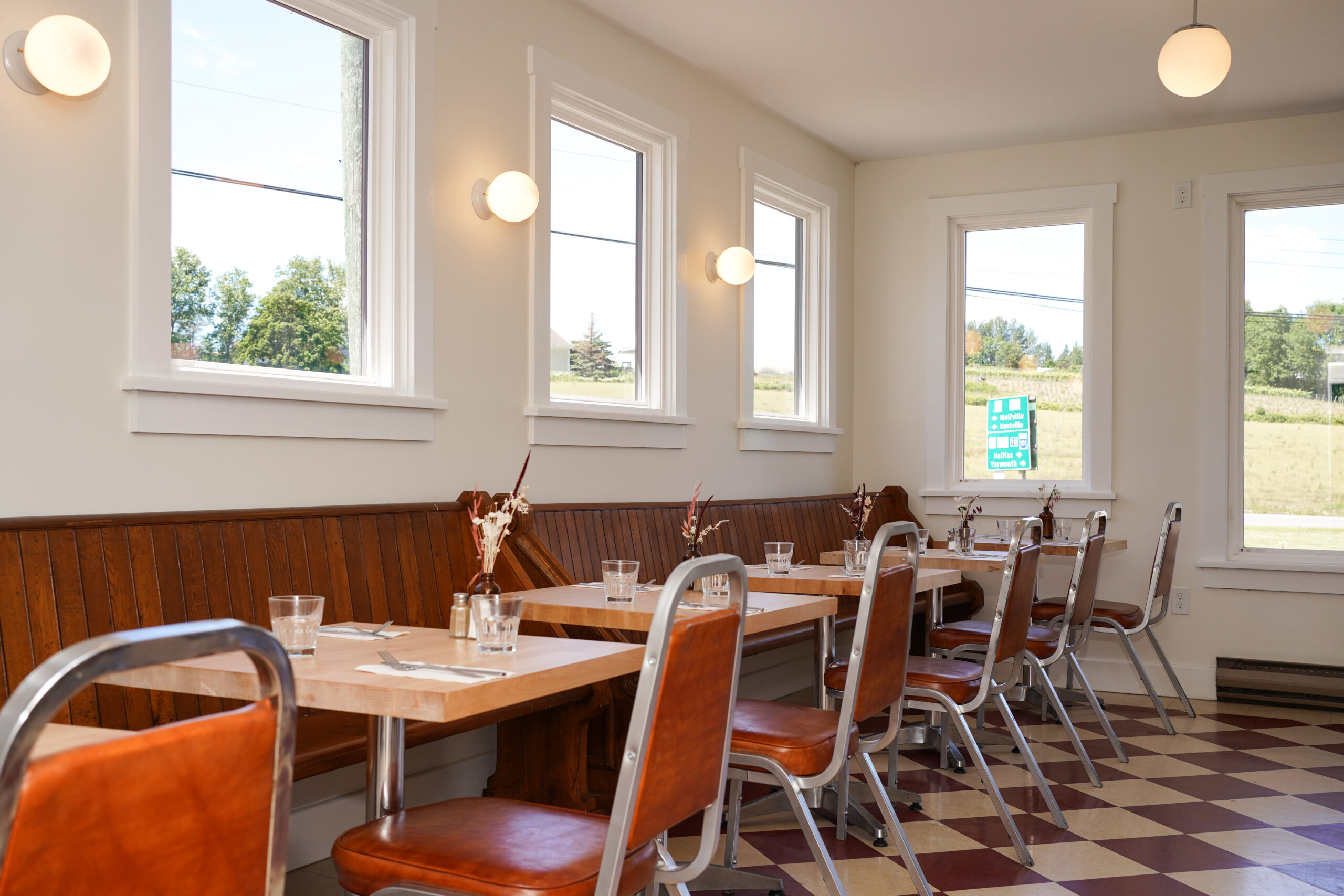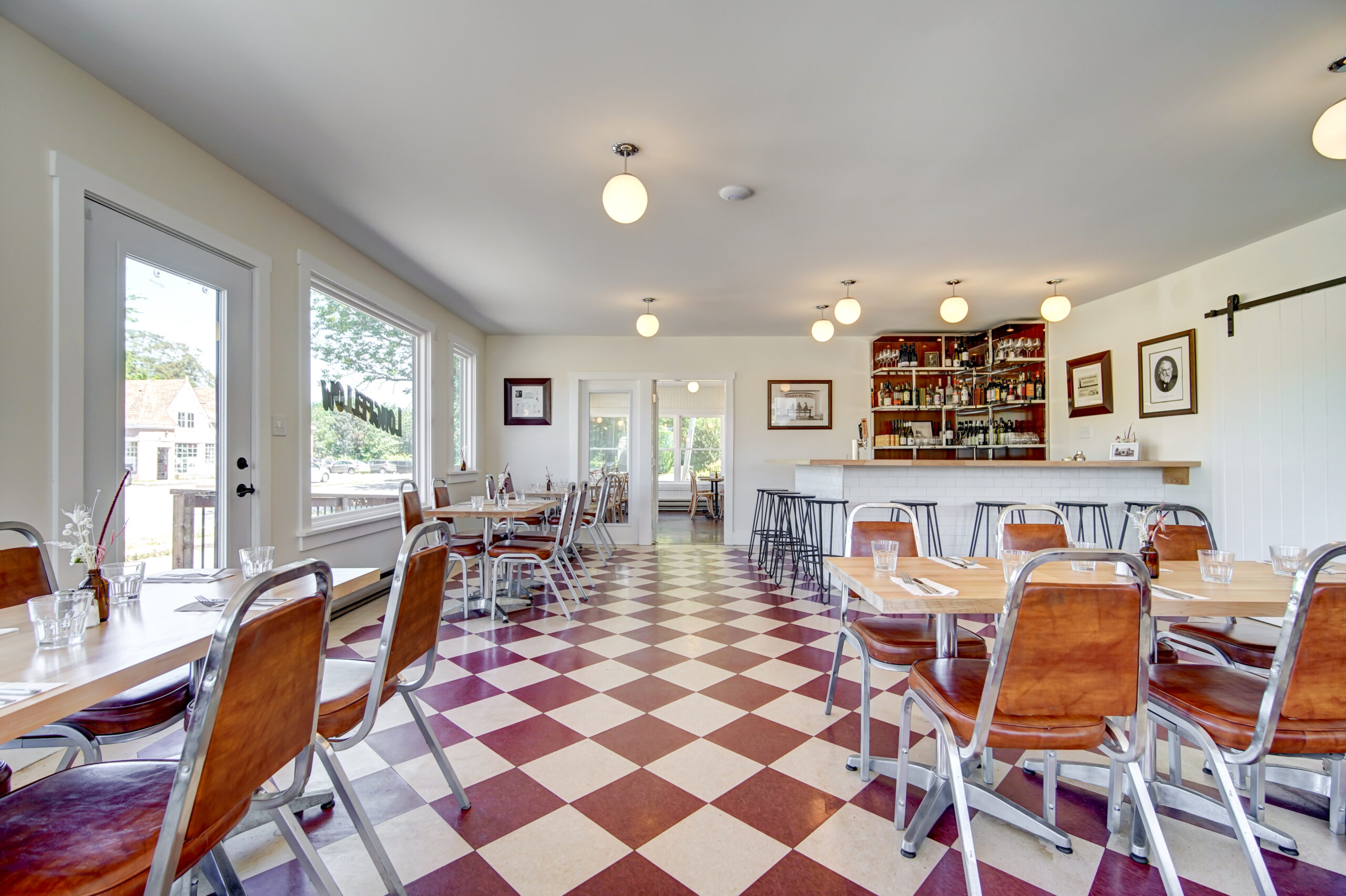 In Borden House, Spatz discovered several furniture items from the Borden years: an early-19th-century hand-carved Edwardian wardrobe, a credenza, and bookcases that contained historical novels, period magazines, and the Borden kids' elementary school notebooks. There's also a bust of Borden created by an Acadia University student in 1932.
Further decoration is minimalist, letting the wood furniture, staircase, and mouldings be the focus in the five suites and library along with midcentury furniture like blood orange Herman Miller chairs and Yugoslavian reproductions of Hans J. Wegner folding chairs. Thre are 21st-century amenities too: smart TVs, Wi-Fi, and contactless check-in.
Public areas include several lounges with yet more coffee table books and a covered verandah lined with oversized wicker chairs from which to take in memorable views of the valley.
Borden House Tea Room displays original pottery creations from Halifax's JBA Ceramics and checkerboard flooring, a pattern repeated on the original maroon-and-beige-checked concrete floor of the newly named Longfellow restaurant. The restaurant uses vintage coffee cups, and the same local women makes its pies, including seasonal flavour faves like peach and strawberry rhubarb.
Overseen by noted Nova Scotia chef Ray Bear, Longfellow serves lunch and dinner daily (as well as weekend brunch), with menus featuring locally sourced ingredients and classic Nova Scotian dishes such as seafood chowder and fish and chips. Inventive options like Parisian gnocchi with lamb ragu or ricotta gnudi in brown butter sauce with crispy sage leaves are also available. The cozy bar stocks wine from Nova Scotia's Lightfoot & Wolfville and Benjamin Bridge as well select bottles of international wine .
The Evangeline will be open for the winter season, with plans to lure travellers to the Annapolis Valley with unique maritime experiences.