Rhubarb With Buckwheat Crumble and Lavender Honey Sweet Cream is Summer in a Bowl
From the Terrace Restaurant at Mission Hill Family Estate.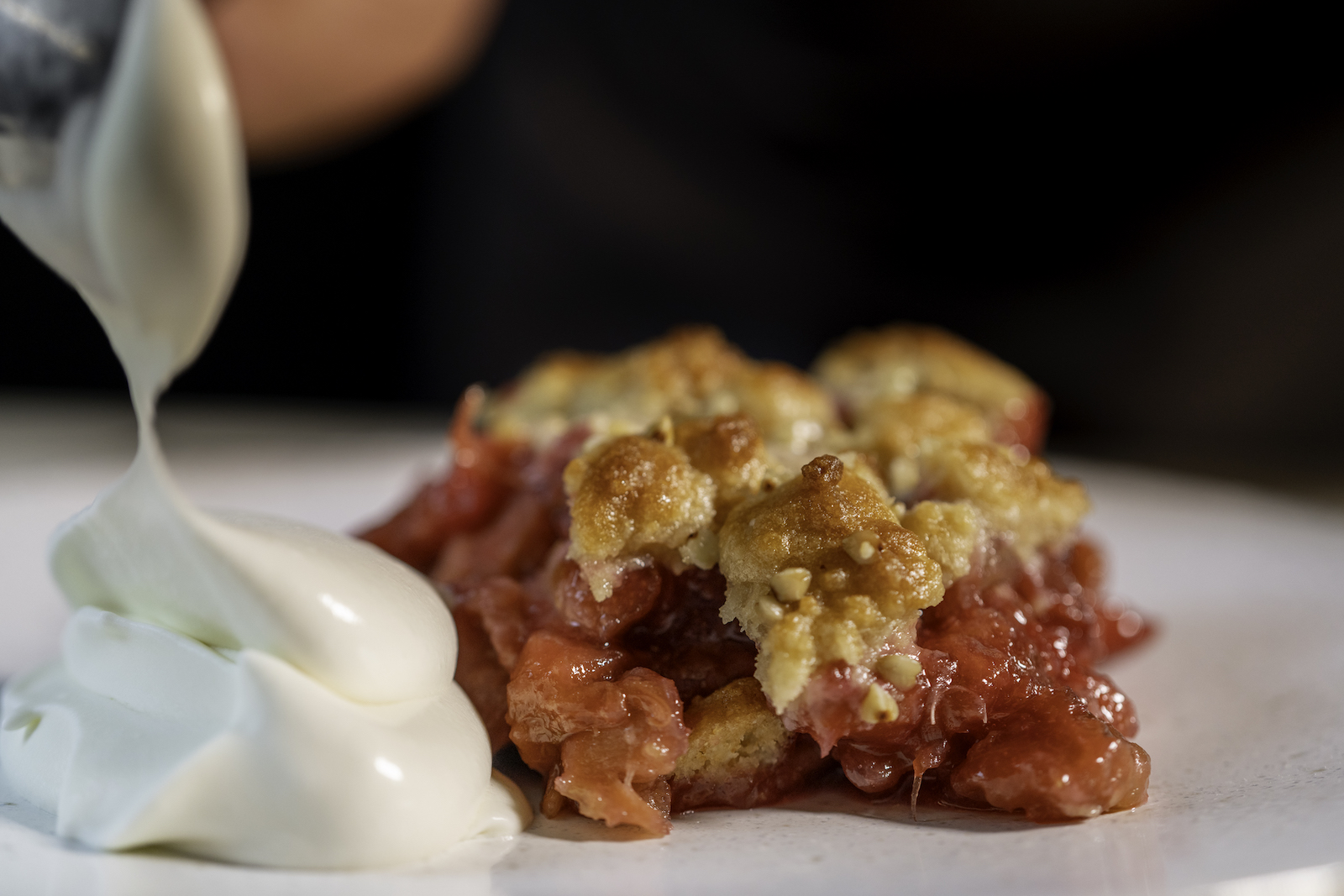 Chef Patrick Gayler has pulled together the quintessential flavours of the season in a delicious and delicate dessert that we can't wait to eat in the sunshine. For those who aren't able to stop by the winery and pick up a "Take & Bake" of the crumble, Gayler is sharing the recipe.
Serves 4
For the filling
4 cups sliced rhubarb (strawberry rhubarb or crimson cherry rhubarb will give the best colour and flavour to this dish)
1 cup sugar
2 tablespoons cornstarch
1 teaspoon vanilla or almond extract
In a pot and off the heat, mix rhubarb, sugar, cornstarch, and extract.
Start cooking on medium heat and bring it to a simmer.
Continue cooking 4-5 minutes until thickened.
Remove the mixture from heat and let it cool down.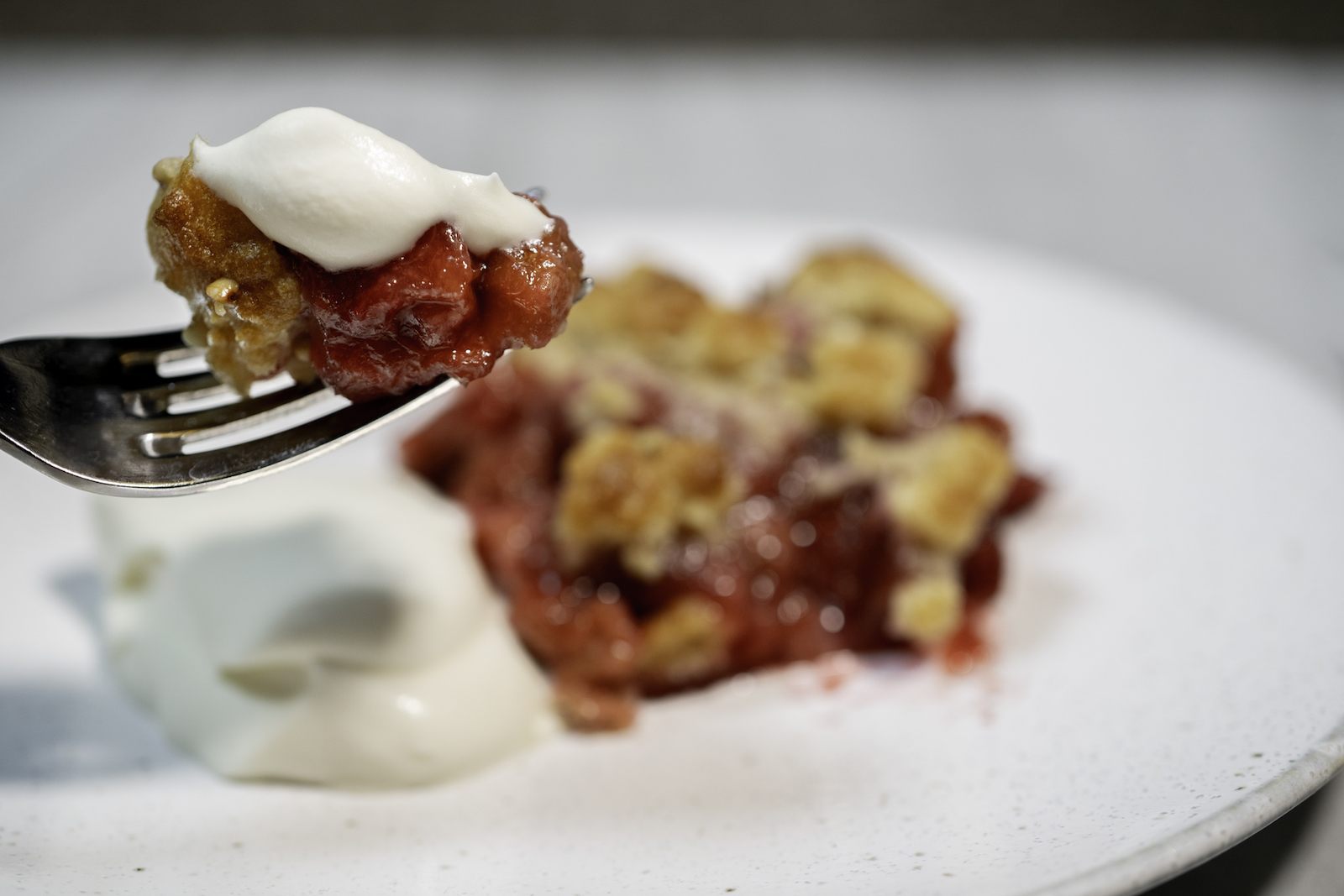 For the topping
6 tablespoons cold butter
¼ cup milk
¼ cup brown sugar
1 cup flour
Pinch of salt
1 teaspoon baking powder
1 tablespoon buckwheat groats*
Cut the butter into small cubes.
In a bowl, using your hands, mix the cold butter, milk, sugar, flour, salt, and baking powder, until mixture has the consistency of a coarse crumble.
Pour the cooked rhubarb into an ungreased baking dish (loaf pan—approximately 6 inches long x 4 inches wide x 3 inches high).
Place the crumble on top of the rhubarb and sprinkle with buckwheat groats.
Bake 15-20 minutes in a 350°F oven.
Allow to rest for 10-15 minutes before serving with the cream.
For the cream
1 cup whipping cream
1/3 cup lavender honey
Combine the two and keep cool. Using a whisk, whip until soft peaks form.
*This is a great allergen-free way to add a nutty flavour and crunchy texture without having to use nuts or gluten. We used regular flour in this recipe and added the whole groats for texture and flavour. If you were to sub out the regular flour from this recipe and replace it with buckwheat flour, you'd have a great gluten-free crumble.
________
Never miss a story. Sign up for NUVO's weekly newsletter here.