Everything You've Ever Wanted to Know About Applying Foundation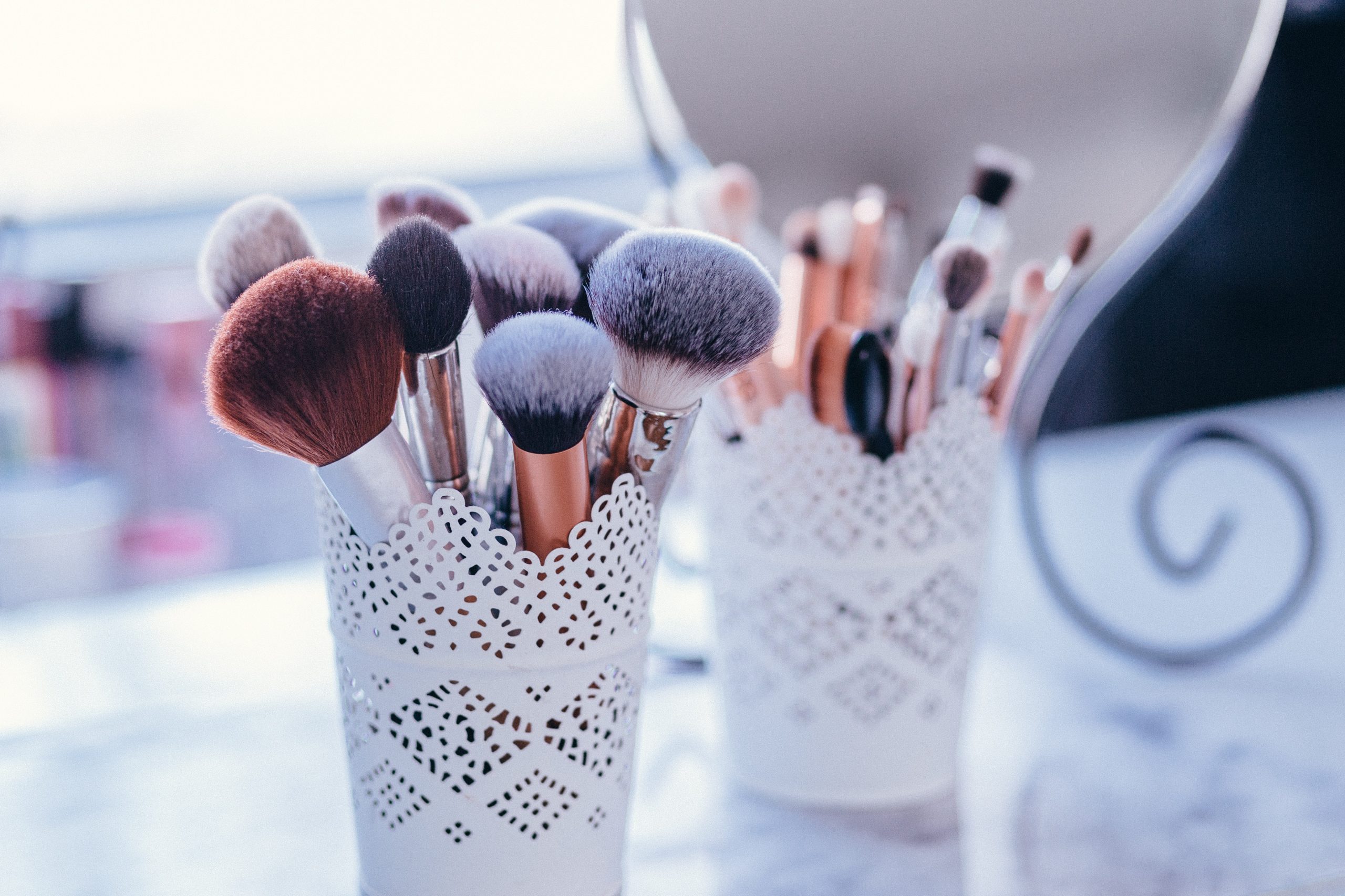 If you've ever had your makeup done professionally, you know that the makeup artist spends the majority of their time prepping the skin and applying foundation. It's the opposite of what most of us do at home, where we tend to slap on our base in three seconds and then spend half an hour trying to make our eyeliner even. Pros focus on skin because when foundation is immaculately applied, everything looks better—think of skin as the outfit and the rest of your makeup as the accessories.
Before Foundation
Before applying foundation, moisturize your skin. Makeup artist Alexandre Deslauriers likes squalane oil for its lightness, or prickly pear seed oil for drier complexions. Primer is optional—Diana Carreiro prefers a less-is-more approach, saying that fewer layers on your face leads to more beautiful-looking skin.
What to Consider When Buying a Foundation
Full-coverage matte foundations may be popular, but they aren't flattering—they can make your skin look dull or fake and emphasize any texture. "I like soft and satiny foundations that make skin look alive, not like paved concrete walkways," says makeup artist Larry Yeo. Charlotte Tilbury Light Wonder is a favourite if you have skin that just needs to be evened out. For medium coverage with glow, there's Valmont's Teint Majestueux. If you want a more velvety, creamy look, try Bite Beauty's Changemaker Supercharged Miceller Foundation (the Canadian brand's products are now all vegan). The best option for full coverage without looking plasticky is IT Cosmetics Your Skin But Better CC+ Cream, which works on all skin types, contains skin-care ingredients and SPF 50+ sunscreen, and genuinely makes skin look flawless.
How can you choose a colour if you can't get to a store? There are online guides that will help you match a new product to one you've used before, but Deslauriers isn't a fan. "It's like trying to find a new boyfriend by describing your last one. You need to be open to new things," he says. He searches online for images of the same foundation on different skin tones in different lighting, and if he's unsure, will buy two shades. "It's not an unnecessary expense because you'll always need a winter and summer foundation as your skin tone changes, and in between, you can mix the two," he suggests. Undertones are as important as colours—Deslaurier is a fan of NARS Sheer Glow, which comes in 40 shades with six undertones including one specifically for olive skin, which can be hard to match.
How to Apply
For application, should you use sponge, brush, or fingers? "For myself, I tend to apply foundation with my fingers because I'm lazy, and also I can get a very natural finish because I can really work the product into my skin," says Carreiro. When she's making up a model, she generally uses a foundation brush. "It's dense, which is good because it won't absorb too much product, but fluffy enough to give you that airbrush finish—I find that conventional flat foundation brushes streak," she explains. Whatever your tool, start in the middle of the face, where skin colour tends to be more uneven, then work outward in circles, blending toward the hairline.
Makeup artists rarely use sponges such as BeautyBlenders on set because they're too hard to clean, but at home, Carreiro will use a damp one, especially with a quick-drying foundation, because it makes the product easier to work with. Never dot a long-wear foundation all over your face and then blend—by the time you reach the next dot, it will have set. Instead, use the back of one hand as a palette and blend as you apply.
After Foundation
Concealer always goes after foundation and powder should be used sparingly—to remove shine from an oily T-zone—or not at all, since it makes skin look dry. If you've overdone it, Deslauriers recommends a spritz of skin mist to tone things down. Finish with blush and bronzer.
Cream blush looks most natural. "Use it on the cheeks and lips to give a monochromatic look. You get washes of tone, but still keep attention on the skin finish," Yeo says. Carreiro adds powder blush over the top of cream to make it last longer, then bronzer around the perimeter.
For makeup removal, Carreiro points out, the less you wear, the easier it is to take off. "I meet a lot of women, and I ask them about their routines. People tell me what they do, and I don't know how they get out of the house. The process is extreme. Their clean skin looks beautiful already…My goal is always for people to say, 'your skin looks amazing,' not 'your makeup looks good.'"
________
Never miss a story. Sign up for NUVO's weekly newsletter here.