Le Couleur Releases Video Paying Surreal Homage to the Concorde Crash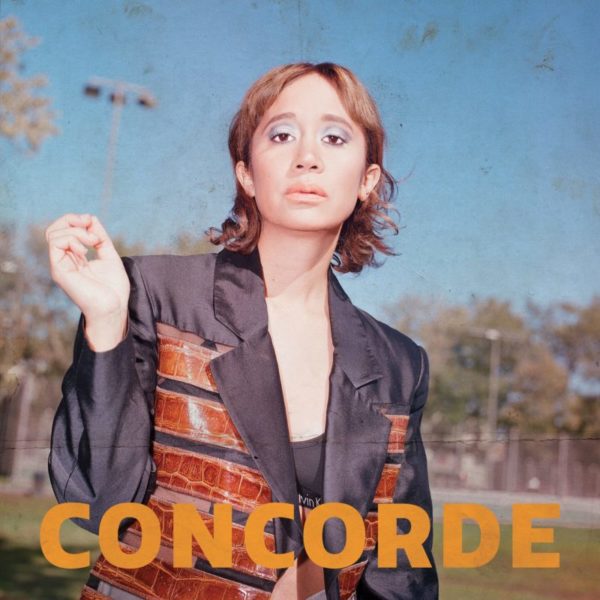 Recalling the more dreamy tracks of ambient groups like Röyksopp, Le Couleur is a group from Montreal created by Laurence Giroux-Do (vocals), Patrick Gosselin (bass), and Steeven Chouinard (drums).  Punctuated by rhythmic interludes, Le Couleur's music bounces from shoe-gaze to a more edged indie-rock, all bound together by the clean and choral French of Giroux-Do.
"Concorde," the band's newest single, is brought to the visual realm by Ariel Poupart. The video is dream-like, with grey undertones setting the scene for lone, ersatz figures in brutalist city-scapes. Poupart describes the video as taking place in a sort of purgatory—he says, "They're all looking for their destinations, whether it's their soccer game, their all-inclusive hotel or their next flight. After the tragedy, they meet each other, stopped in time, their wandering souls cross without speaking, in limbo in forever."
The historical subject matter gives the music and the accompanying video a depth that is rare in contemporary music. It recalls a set event while calling to mind the losses that define individuals dealing with tragedy. Whatever loss the song marks must be immense for the metaphor of the tragic plane crash to be invoked.
PRODUCTION COMPANY: Martine aimait les films & La 115e
PRODUCED BY   Émile Lavoie, Kelyna Lauzier and Macha Houssart
EXECUTIVE PRODUCER: Laurence Fugere
DIRECTED BY Ariel Poupart
DIRECTOR OF PHOTOGRAPHY: Roland Cody Larocque
CAMERA ASSISTANT: Catherine Lefebvre
HEAD MACHINE OPERATOR: Patrice Arsenault
SWING/ELECTRO: Alexandra Shaporina
PROP MAN: Mathieu Turcotte
CAST STYLING:   Naomi Larocque
MAKE-UP ARTIST: Jade Tousignant
PRODUCTION ASSISTANT: Sofian Derdouri
EDITED BY Ariel Poupart
VFX: Val Michailov
COLORIST: Charles-Étienne Pascal (Shed)
________
Never miss a story. Sign up for NUVO's weekly newsletter here.