Pomegranate Crème Brûlée From Black + Blue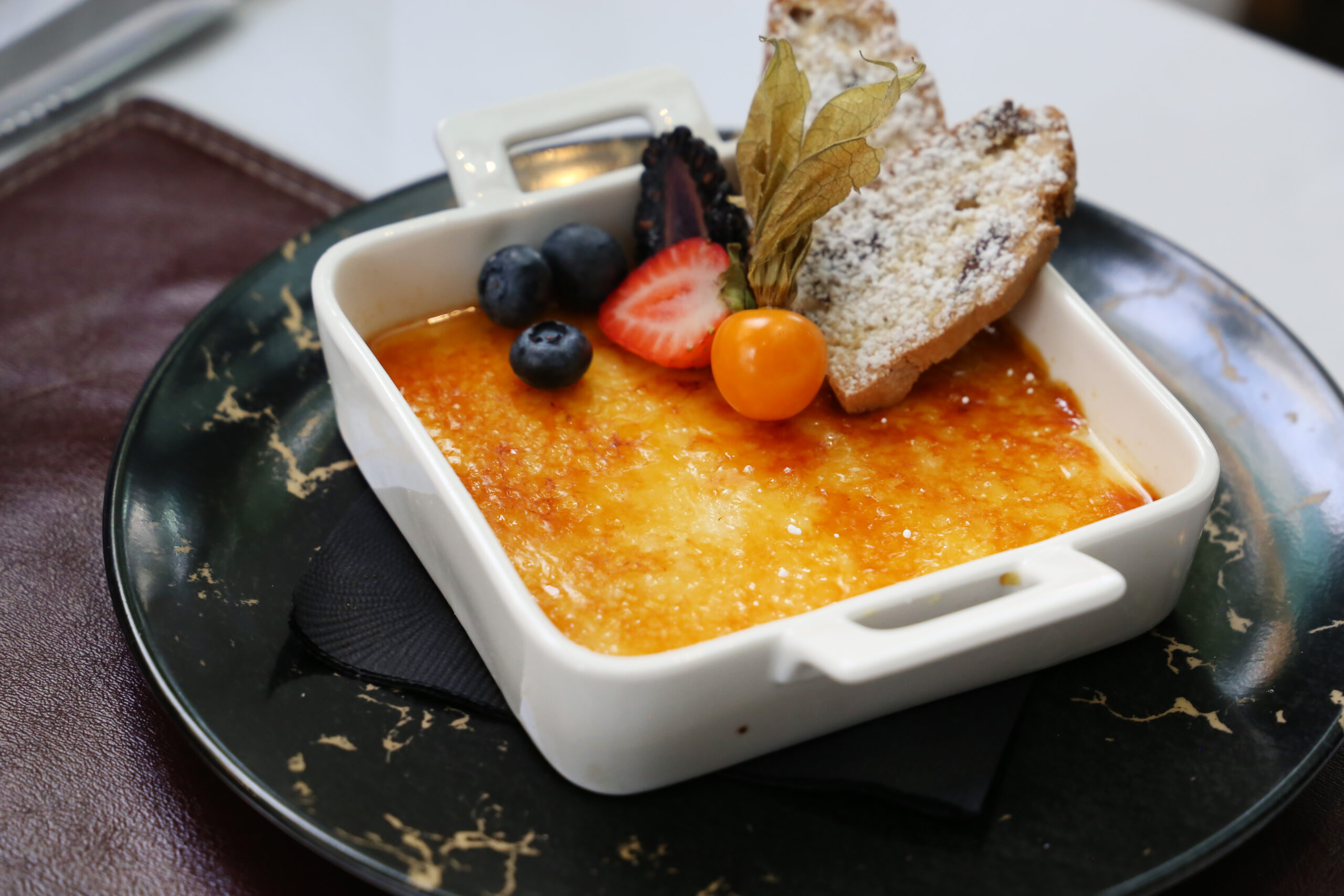 If you're like me, this time of year brings with it a major sweet tooth, and for the most part, it's unavoidable. And why should we avoid it? The holidays are meant for indulging in decadent desserts and appeasing your sweet tooth every chance you get. This pomegranate crème brûlée from Black + Blue offers a festive spin on a French classic and will certainly remedy those holiday cravings.
Ingredients
For the custard:
500 millilitres pomegranate juice
50 millilitres pomegranate molasses
1 litre 35 per cent cream
3/4 cup granulated sugar
1 teaspoon salt
18 egg yolks
For the chestnut chantilly:
½ litre of 35 per cent cream
¼ cup brown sugar
4 tablespoons chestnut purée
½ teaspoon salt
Method
For the custard:
Combine pomegranate juice and molasses in small pot on medium-high heat and reduce by half.
Add cream, sugar, and salt and bring to scald (before boiling).
Place egg yolks in a mixing bowl and slowly add scalded cream mixture with a whisk.
Strain mixture through a fine strainer. Fill ramekin dishes with mixture.
Bake in a preheated 325°F oven until custard is just set (approximately 30–45 minutes—centre of custard will jiggle slightly when done).
Remove from oven and chill covered until ready to serve.
For the chestnut chantilly:
Add all ingredients to mixing bowl and whisk until soft peaks form.
Reserve chilled until ready to serve.
To serve:
Sprinkle top of custard with granulated sugar and brûlée with torch.
Garnish crème brûlée with 1–2 tablespoons of chestnut chantilly, fresh seasonal fruit and/or berries, and your favourite festive cookies.