A Compelling Commission for the Hawai'i Triennial by Artist Leeroy New
Surfing's deceptive simplicity has captivated visitors to Hawaii ever since William Anderson, a surgeon aboard Captain James Cook's HMS Resolution, first encountered Polynesian wave riders back in 1777. Anderson famously wrote: "I could not help concluding that this man felt the most supreme pleasure while he was driven on so fast and so smoothly by the sea…"
Ancient surfboards fashioned from native hardwoods could last for decades, but contemporary surfboards are mass-produced from environmentally unfriendly plastic, glue, and foam. During big wave season on Oahu's North Shore, it's not uncommon to see broken boards discarded by the side of the road. While the surfing industry recognizes the destructive effects of plastics upon the ocean and supports citizens groups such as the Surfrider Foundation, trash is often found on the most remote Hawaiian beaches.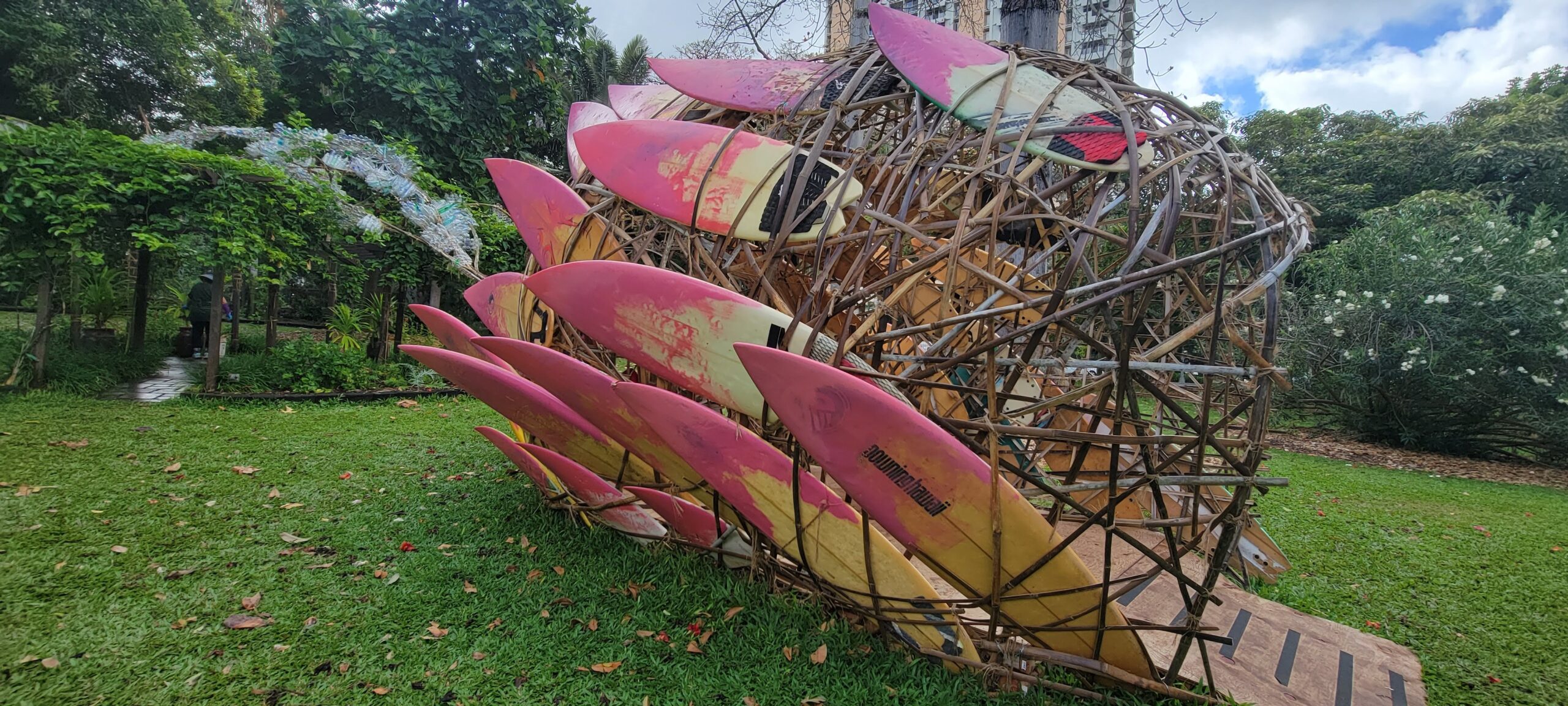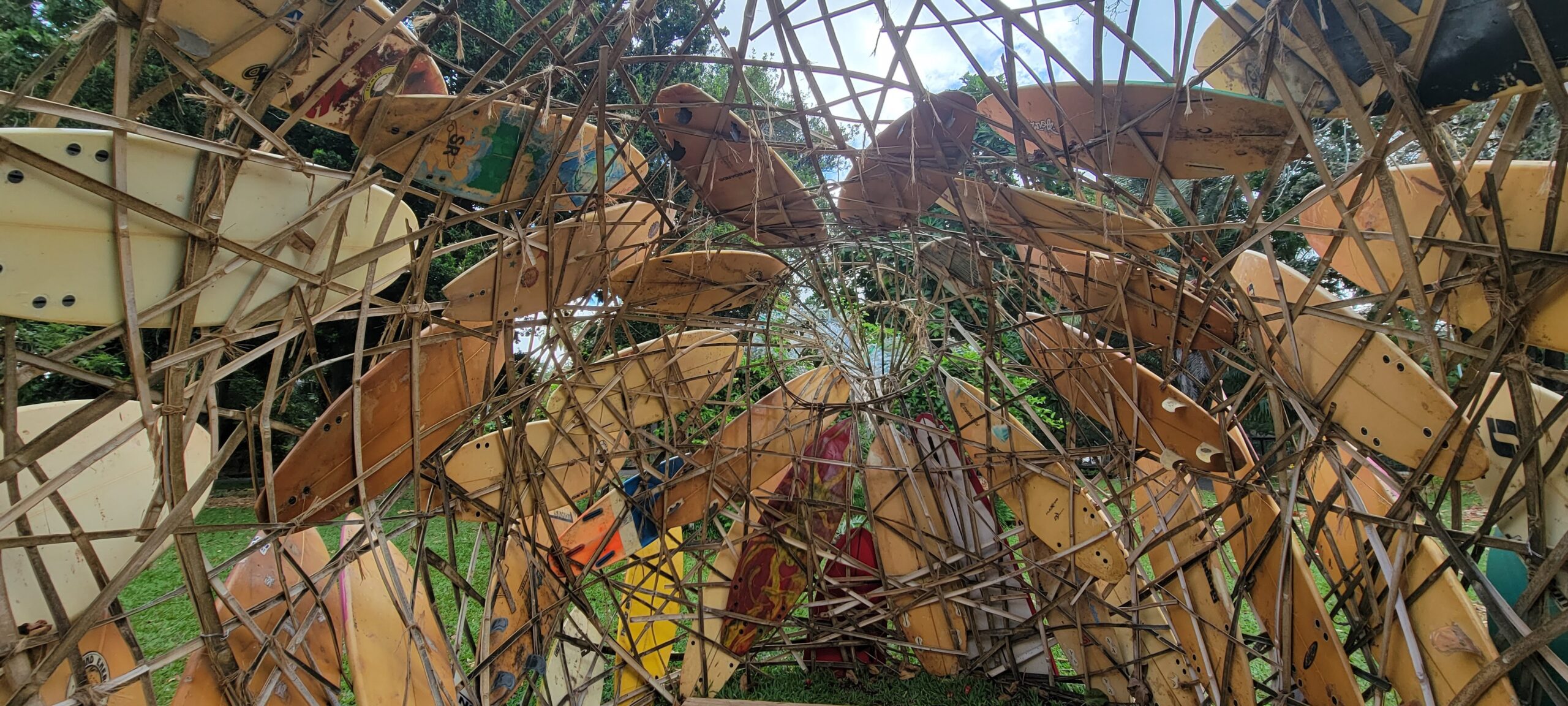 Which makes Manila-based artist Leeroy New's Taklobo (Giant Clam) installation at Honolulu's Foster Botanical Garden particularly compelling. New's eclectic portfolio ranges from a silicone top fashioned for Lady Gaga's Marry the Night video to a futuristic sculpture park located near the Paoay Sand Dunes in the northern Philippines. Taklobo is a special commission for the Hawai'i Triennial, a citywide art exhibition being held across several venues until May 8.
For Taklobo, New collected over two dozen discarded surfboards which were then painted an eye-catching fuchsia evoke the tropical flowers on the grounds of the Foster Botanical. The boards are suspended in an intricate bamboo web that is connected to a second sculpture called Balete. Here, native plants intertwine within a wooden trellis topped by that most ubiquitous form of ocean trash, the disposable plastic beverage container. Keen surf culture aficionados will note that several of the boards on display are probably one-off customs made for expert wave riders. The surfboard's pierced tips and angled aspect within the bamboo frame is somewhat reminiscent of the tail fins of the buried cars at another famous public art installation, Ant Farm's Cadillac Ranch in Amarillo, Texas.
The Foster Botanical also hosts two other compelling artworks as part of the Triennial. Three iron trees form a fabrication by acclaimed Chinese artist/dissident Ai Weiwei, while action-sports oriented Midnight Smoothie video by Isabel Sicat and Aiala of the Philippines/Hawai'i-based fashion collective, TOQA, is projected on a screen inside the Fosters' fragrant orchid conservatory.