Lavender Posset From Rosewood Winery and Meadery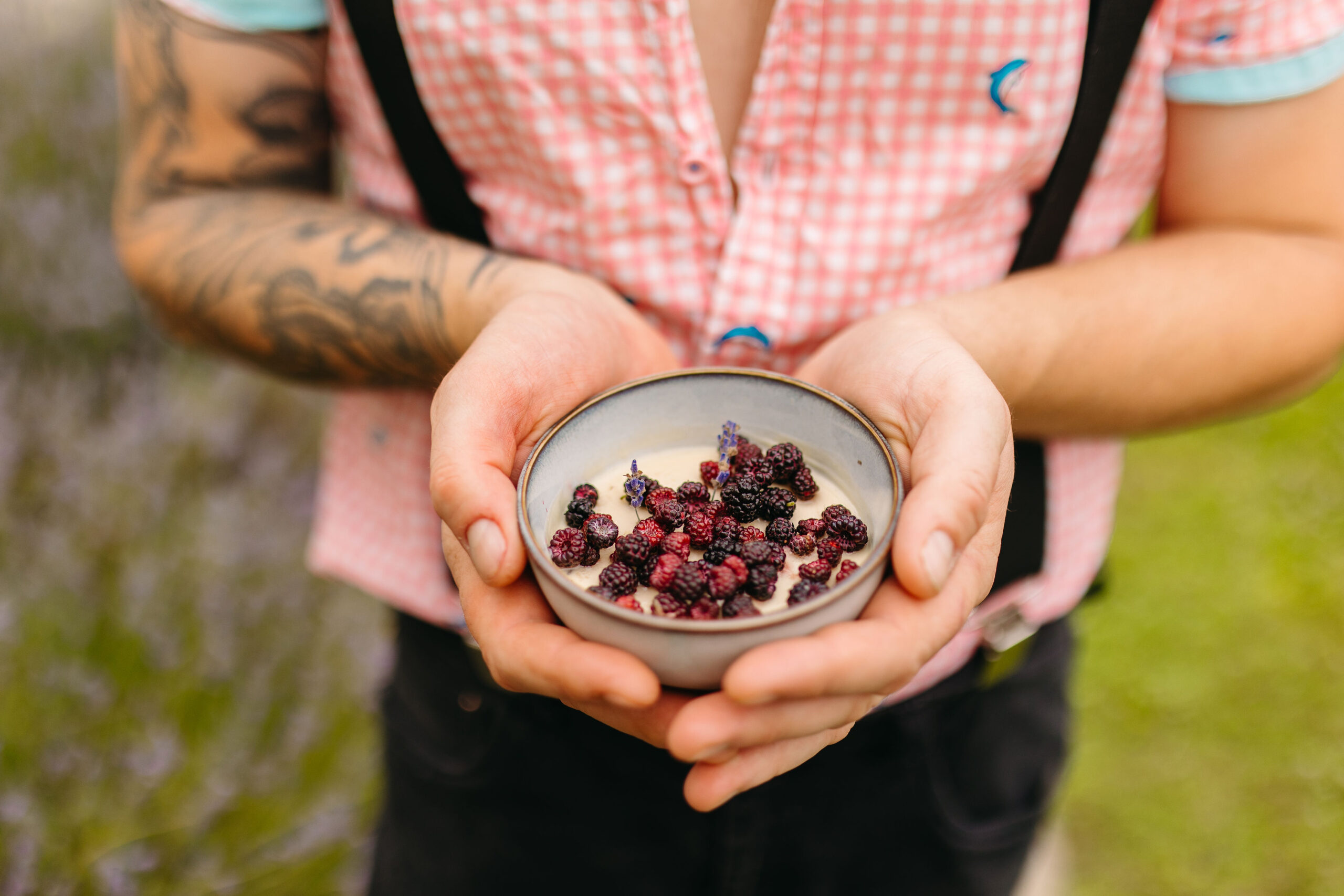 Rosewood Winery and Meadery in Lincoln, Ontario, is a fascinating oddity in the Ontario wine scene. While it is bestl known for its chuggably-light red wines and unctuous white wines, as well as the serious street-cred they garner, the backbone of the business has always been its bees, along with the honey and mead made therefrom. Rosewood's newly opened restaurant, helmed by estate chef Wesley Gendron, is a paean to the bees kept on the property, who help maintain the biodiversity that helps great grapes to grow. This week's recipe, a summery posset made with lavender flower buds and wildflower honey, honours the full food-system of bees. Try keeping it apian by pairing this sweet treat with a bottle of Rosewood's Mead Royale, or go rogue and uncork a bottle of Gewcci, the estate's 100 per cent gewürztraminer. When you get down to it, both are thanks to the bees.
Ingredients
1 litre whipping cream
300 millilitres Rosewood wildflower honey
3 tablespoons lavender flower buds
3 lemons, zested and juiced
Seasonal fruit to garnish
Method
In a medium pot, bring cream, honey, and lavender to a boil.
Simmer for 3 minutes, add lemon zest, and let cool 5 minutes.
Strain mixture through a chinois or sieve into a jug.
Stir in lemon juice and let sit 5 minutes.
Stir mixture and evenly divide into serving bowls or ramekins.
Let rest in the refrigerator for at least 4 hours, until cream sets.
Top with lavender flowers and local seasonal fruit to serve.