Kabinet's Caviar Bumps and Bubbles: The Reinvention of a Montreal Hideaway
A swish update of vintage Europe accoutrements and appetites.
Once known as a sideline spot for espressos by day and a preamble cocktail bar to its nightclub neighbour Datcha next door, Montreal's Kabinet has undergone a shift in its direction, decor, and dining.
Taking cues from Parisian bistros of the 1970s, the Plateau restaurant and bar represents a combination of warm and chic reinventions, from a rebranding by Oui Studio Créatif and a reinvigorated menu from Jean-Michel Leblond to a redesign by Montreal's ADHOC Architectes.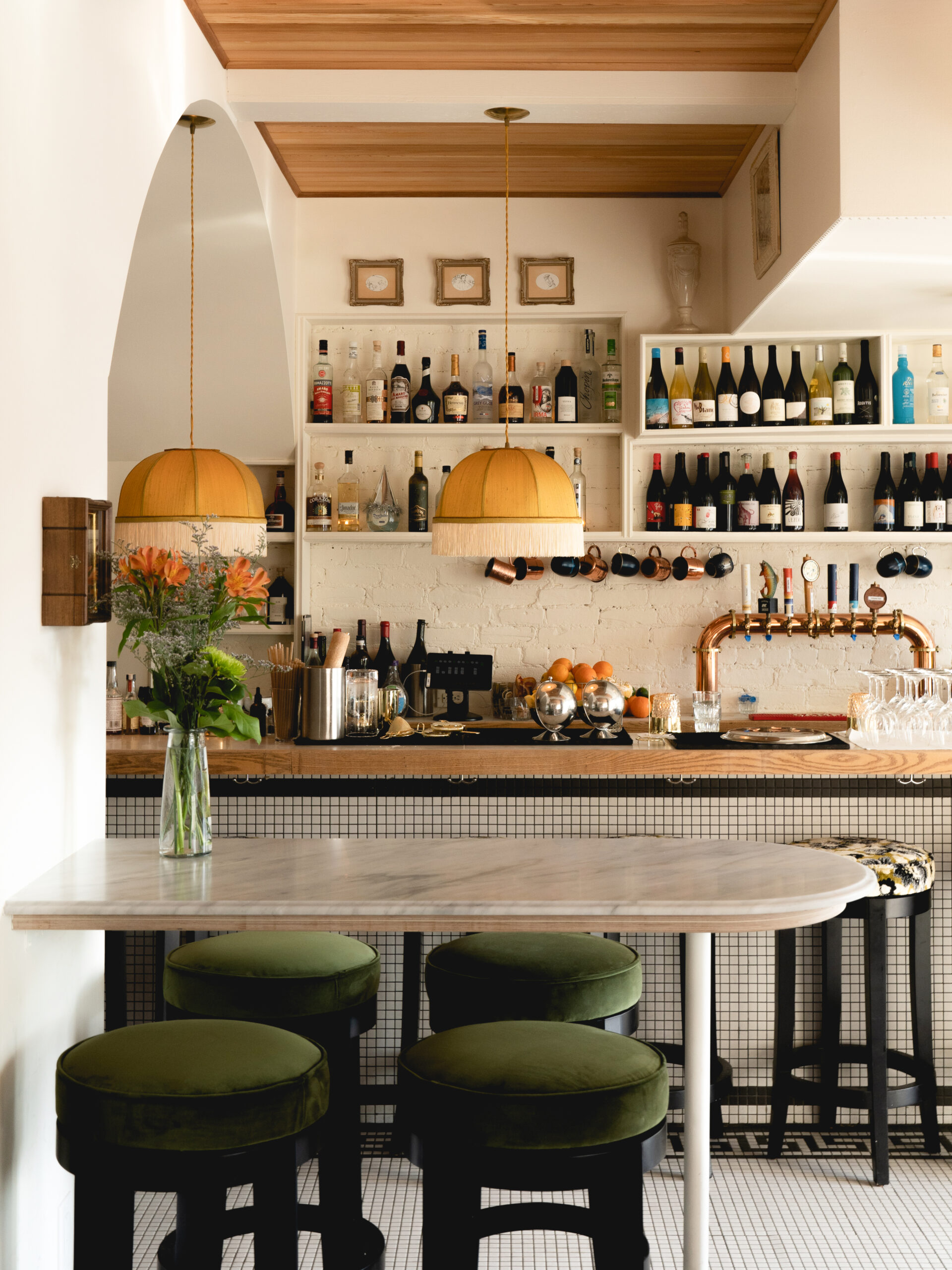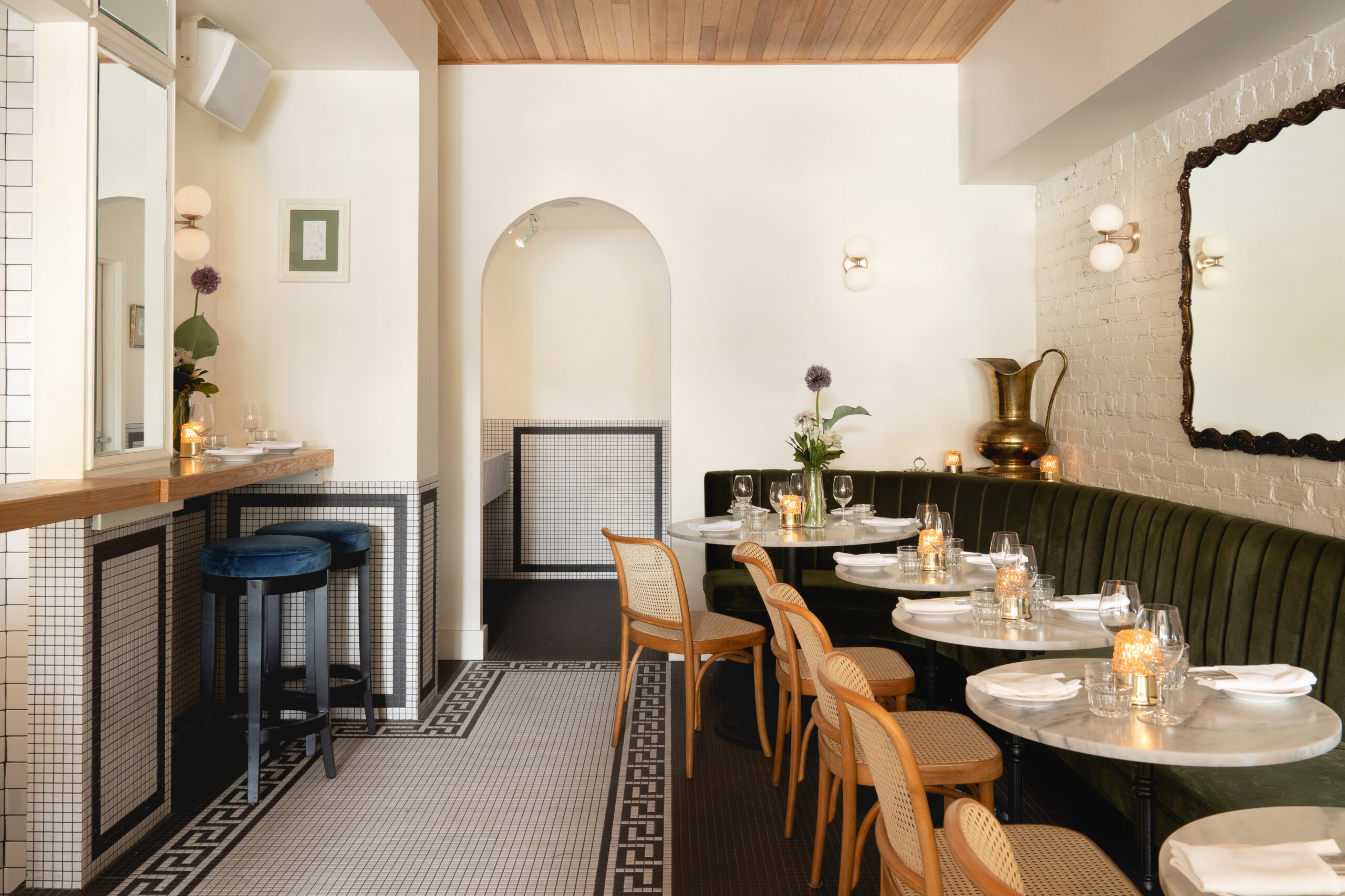 Having previously made a mark on the city's complicated dining scene in 2020 with its 100-metre-long urban table installation Prenez-Place!, the firm built on Kabinet's existing marble bar and fringed hanging light fixtures. "Kabinet already had a very strong identity and personality before its expansion," Mélanie Boivin, ADHOC's director of interior design, explains. "[It's] also well-anchored in Montreal in century-old premises where existing architectural elements had to be integrated into the decor."
The result's a brighter and warmer space three times its original size with emphasis on vintage European accents. While arches and tiling evoke the old metro stations, additions ranging from marble bistro tables with Thonet chairs and padded velvet benches to bevelled mirrors and a prominent crystal chandelier—imported from Ukraine two weeks before the Russian invasion—recall timeless bistros.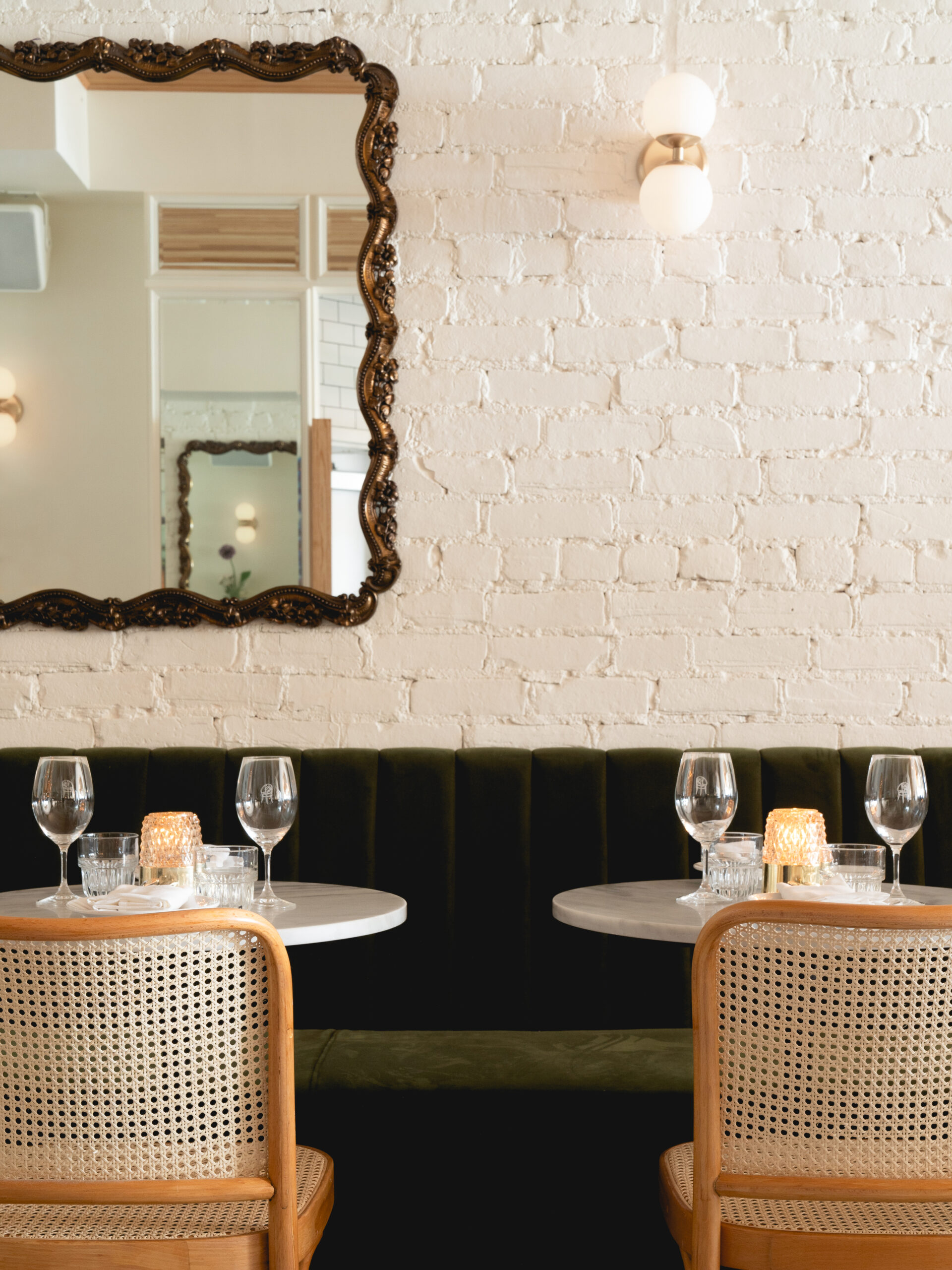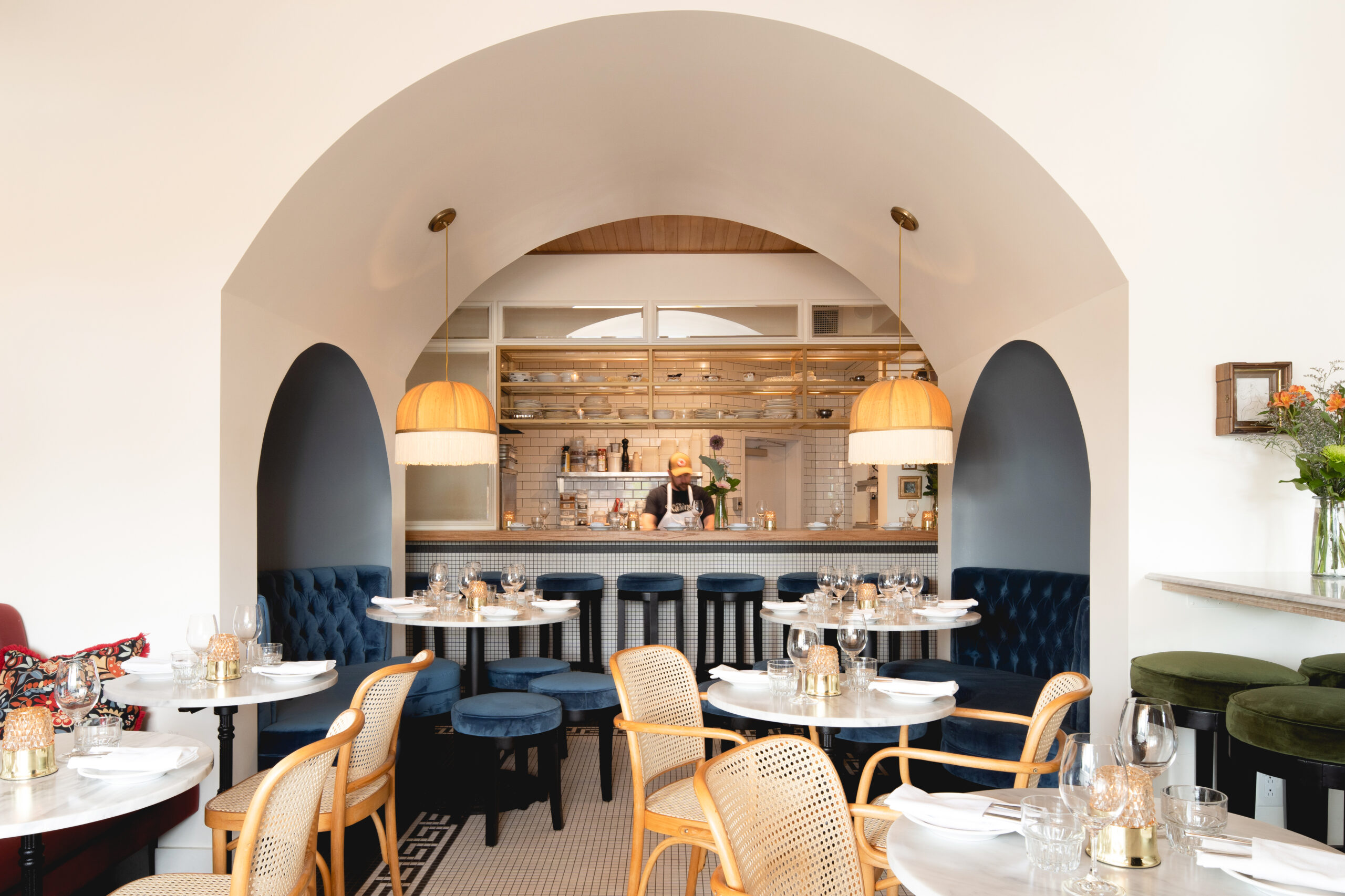 The space is centred around a compact kitchen helmed by chef Jean Michel Leblond (a.k.a. John Mike), first known for the experimental restaurant Tripes & Caviar and most recently the winner of Season 1 of wilderness survival cooking show Chefs de bois.
"When you've been doing this work for a very long time, and you've failed and succeeded, you see what's important. For me, I'm looking for less chef-driven, ego-forward projects and more things that are more easily executed," Leblond says.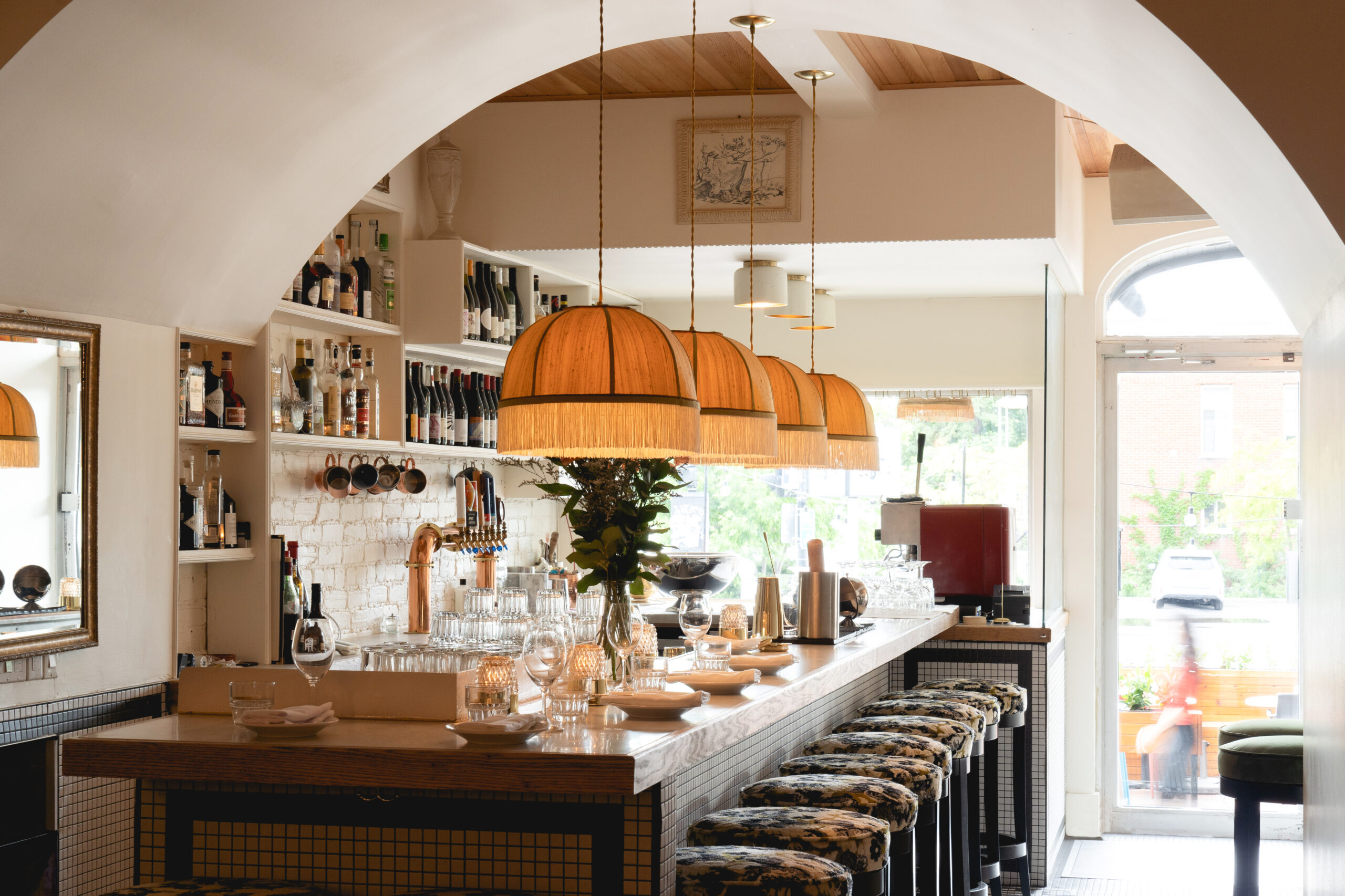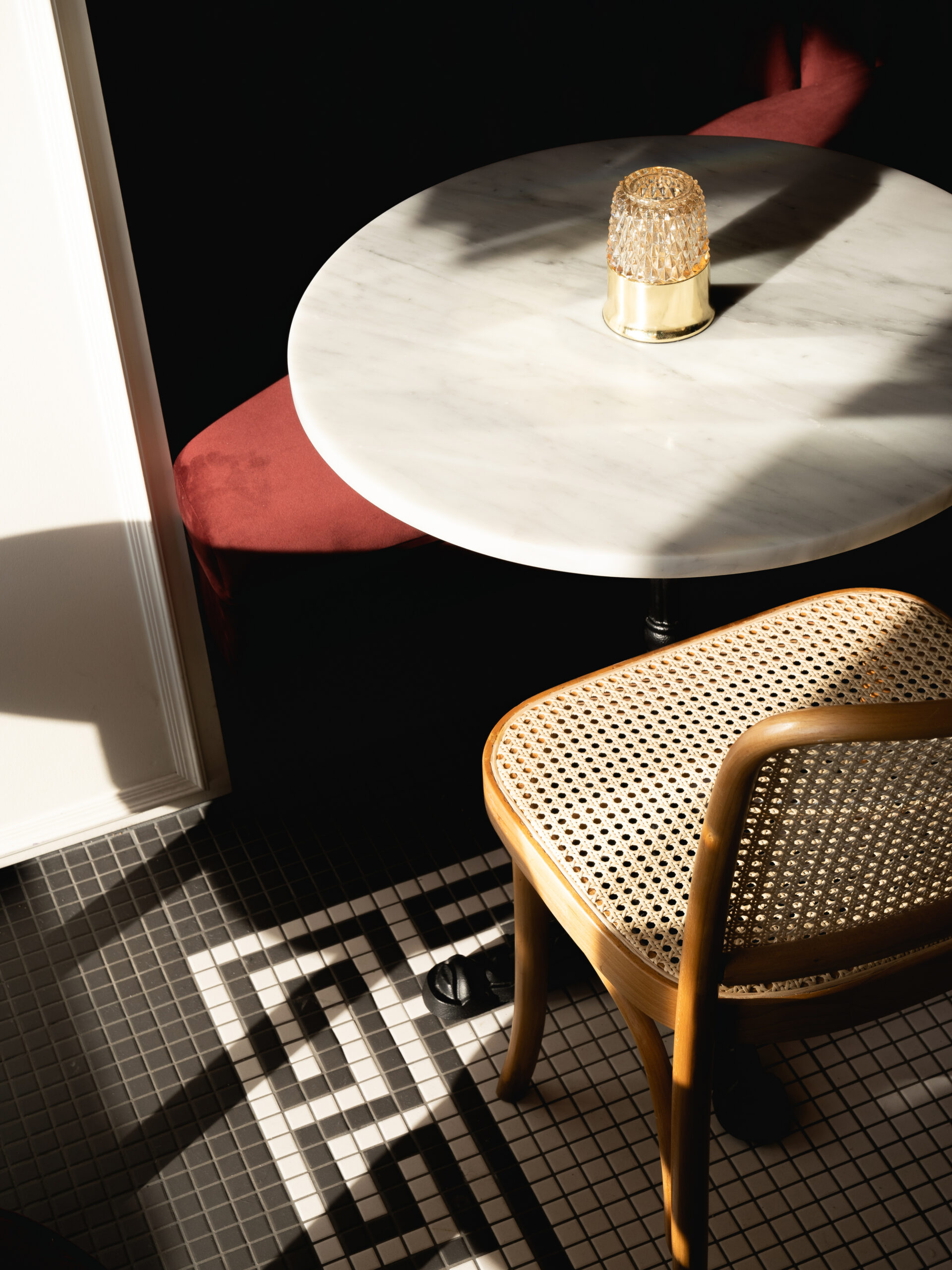 Comprising dishes the chef enjoys when he's travelling, the menu echoes the decor, styled after continental classics available in hotel lobbies across Europe with the chef's own takes: a chicken-liver mousse is touched up with a sea buckthorn gel, a traditional Russian Olivier Salad includes smoked duck, and classic tartare is made with beef aged for 90 days.
"There's a sense of comfort knowing you can go somewhere that cherry-picks both timeless favourites from travels and family experiences," the chef adds, noting how the dishes aim to include a wide spectrum of flavours. "For me, it's showcasing the technique of a specific idea and making that [simplicity] transposed on the plate."
While the menu moves with the seasons, there's one perennial offering: a selection of local and imported caviar and fish roe. "Montreal's an oyster city," Leblond says, "but it was a design and space limitation that helped me decide to do something completely different, taking the upscale side of caviar and demystifying it."
Offering a spectrum of price and quality from trout roe to coveted Antonius Caviar Oscietra from Russian sturgeon, it's served either on a tiered plate à la tea time with blinis and garnishes to mix and match with or as $20 caviar "bumps"—dollops eaten off the back of the hand—served with a shot of vodka taken with the chef himself.
Coupled with Kabinet's established bar expertise, Leblond's work can be taken with a glass of bubbles from a long and varied wine list, one of the bar's signature cocktails, or its collection of spritz and Moscow mule variations while the summer lasts.
Photography by Raphael Thibodeau.