Home of the Week: Fauntleroy Residence by Heliotrope Architects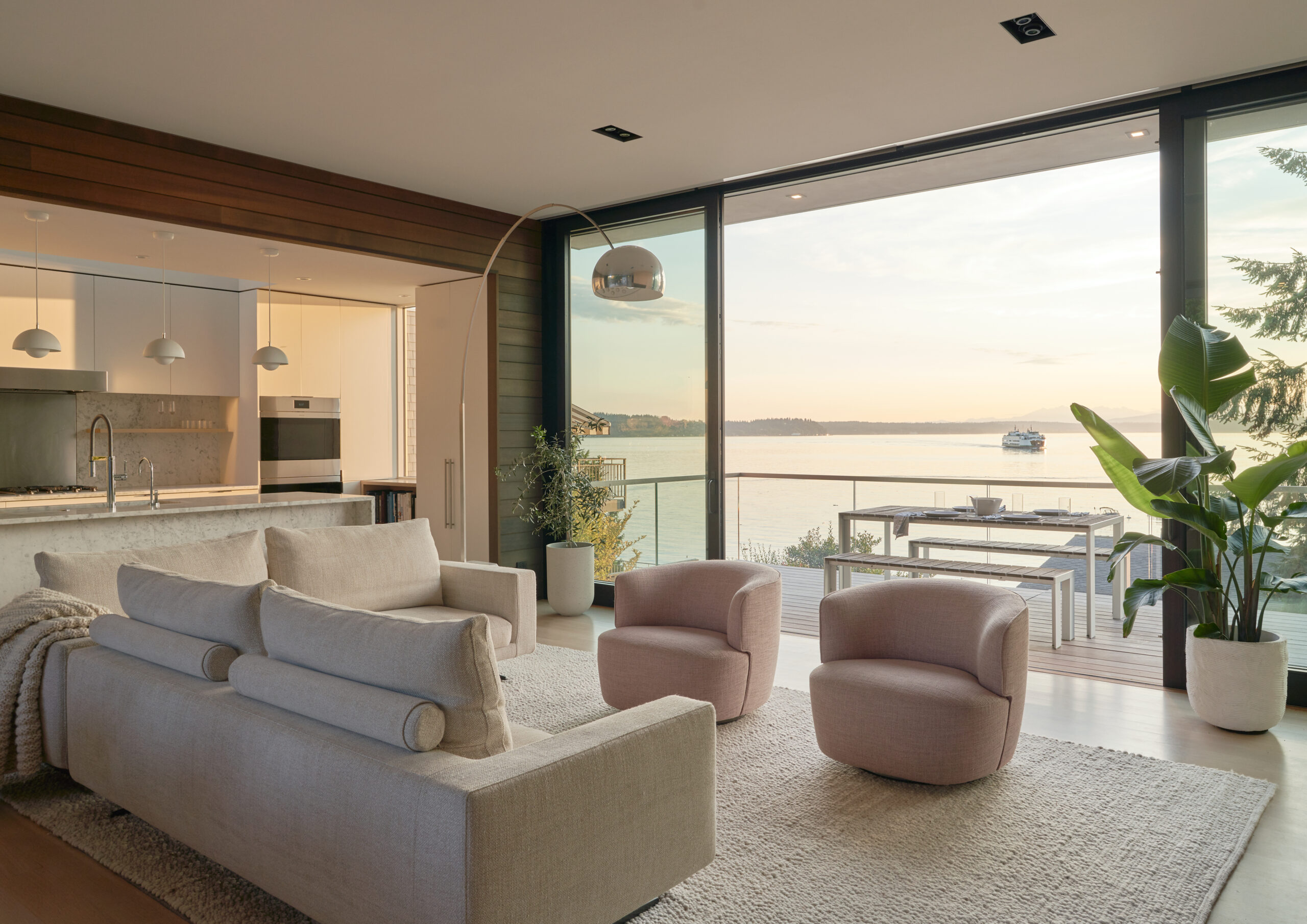 In Seattle, Washington, a newly constructed 3,442 square foot waterfront family home stuns. Designed by Heliotrope Architects for a married couple with two children, the home serves as a sanctuary for the owners to escape to after work, where they can refocus their attention on family in an environment surrounded by nature.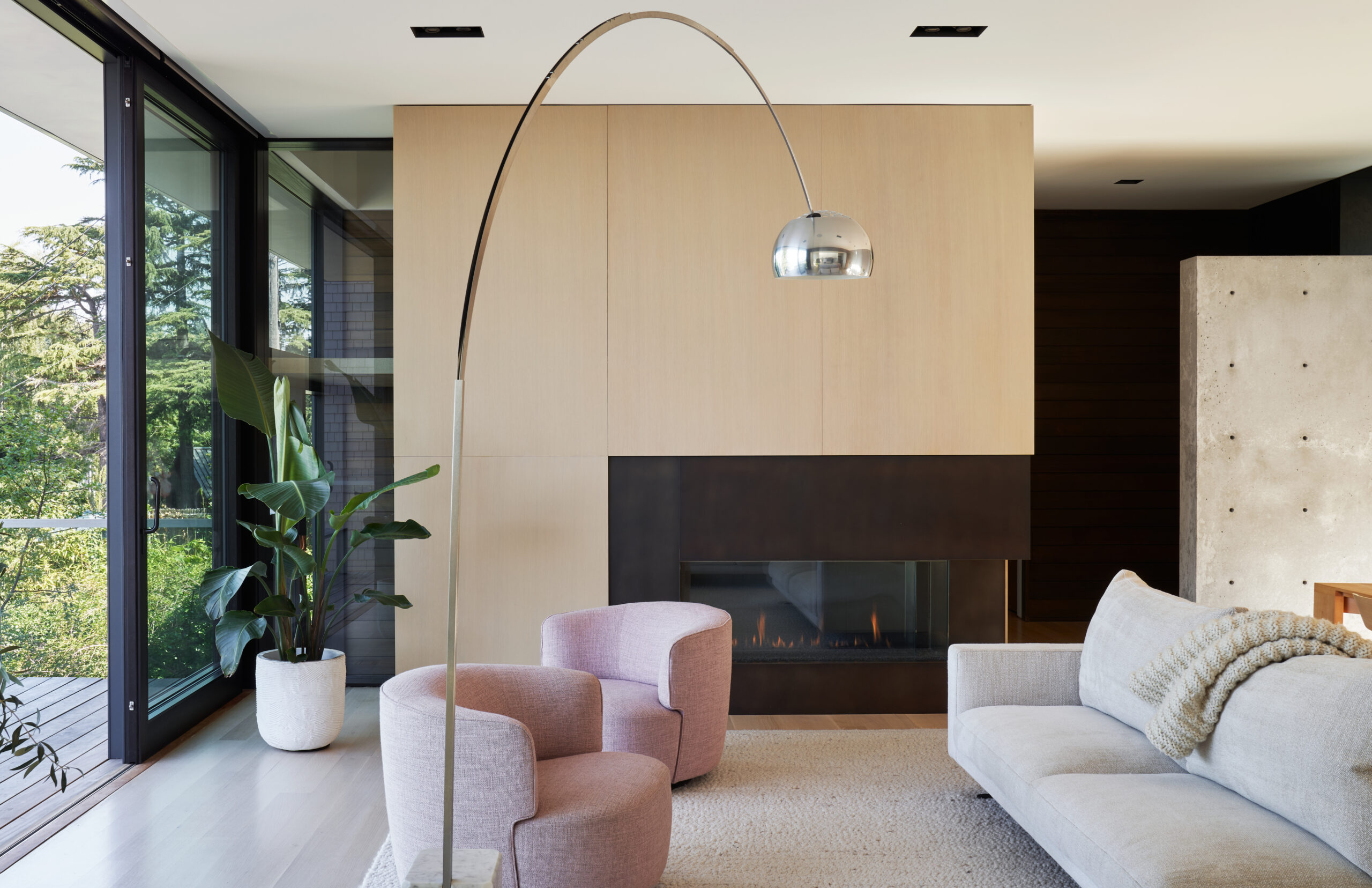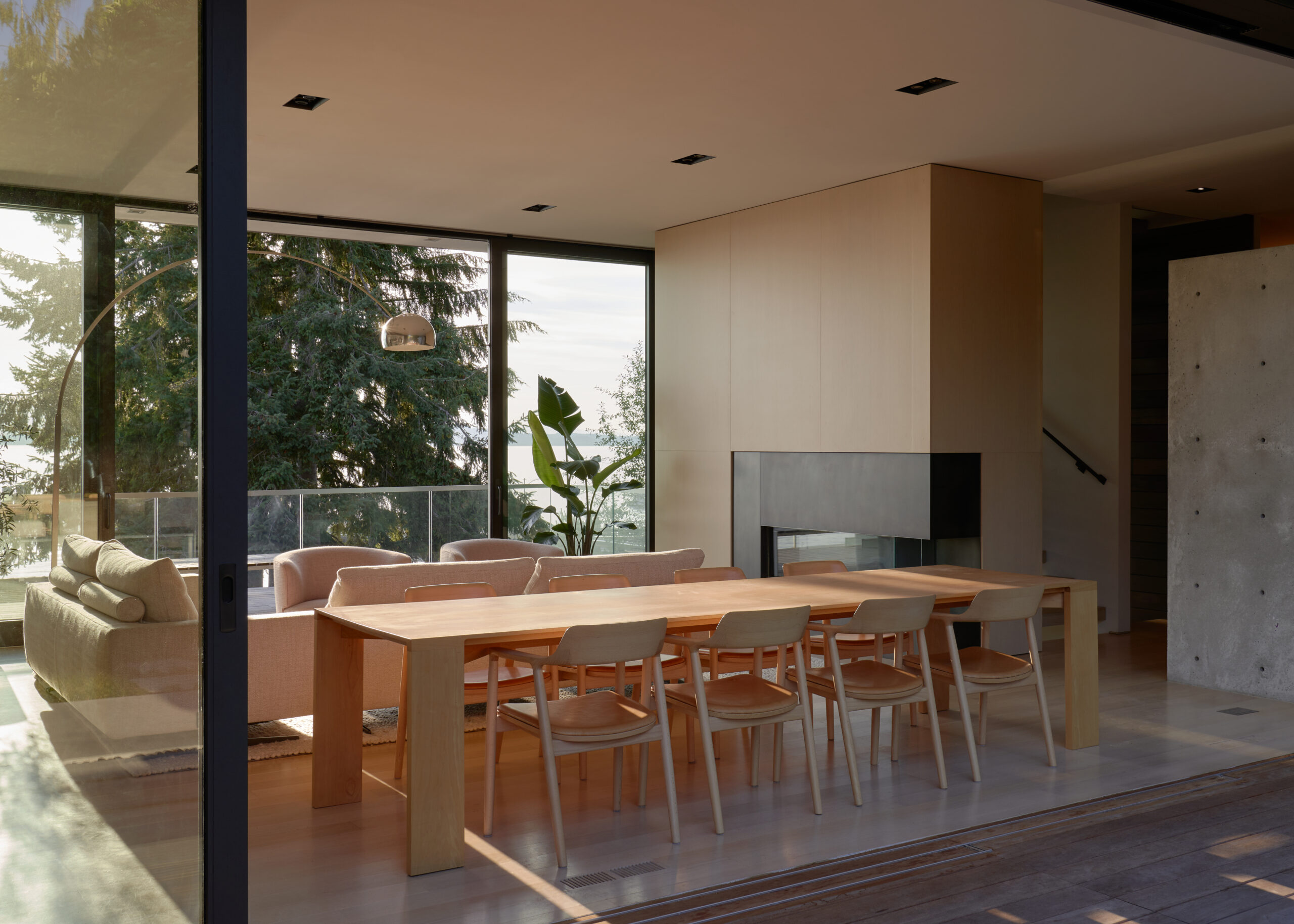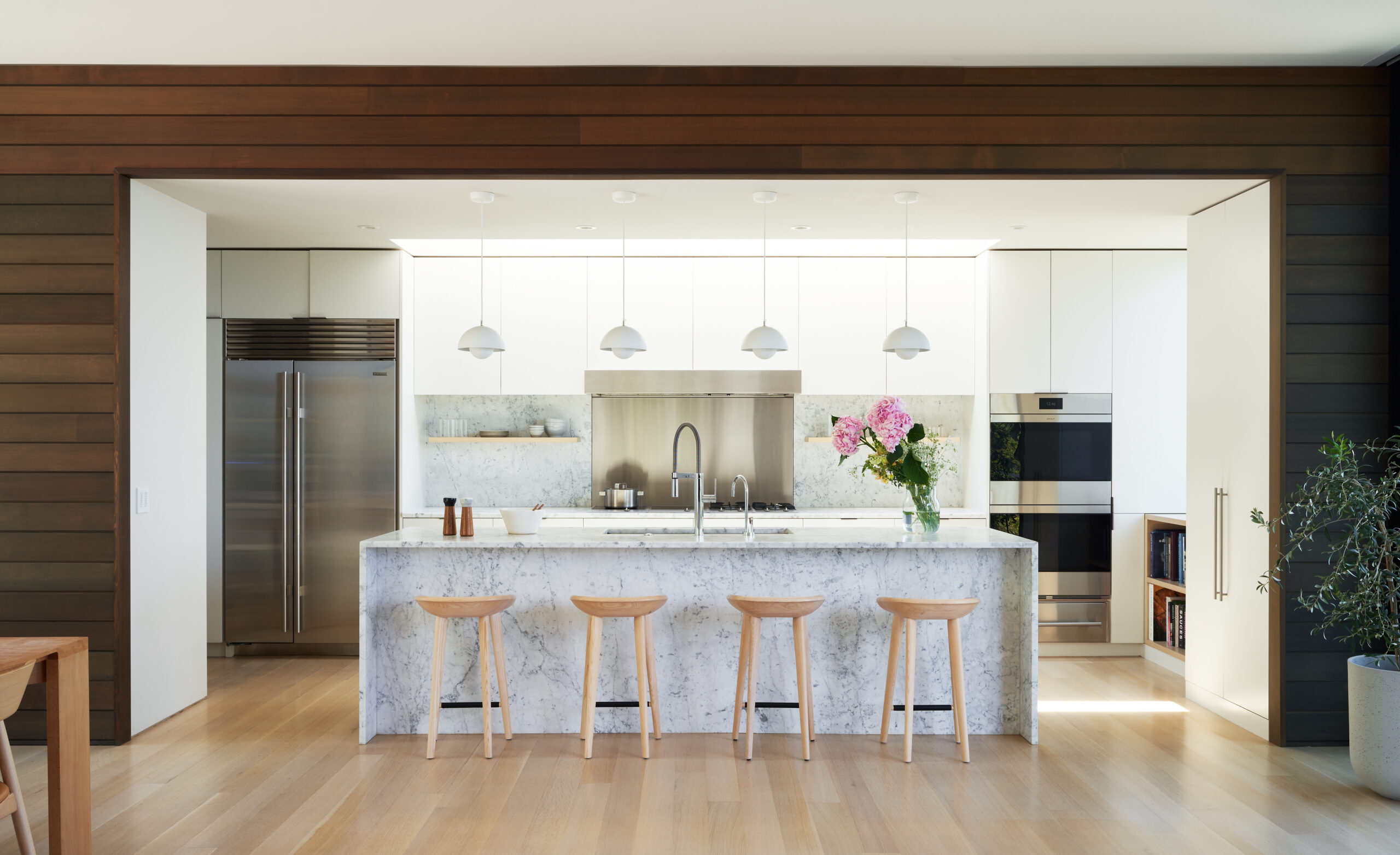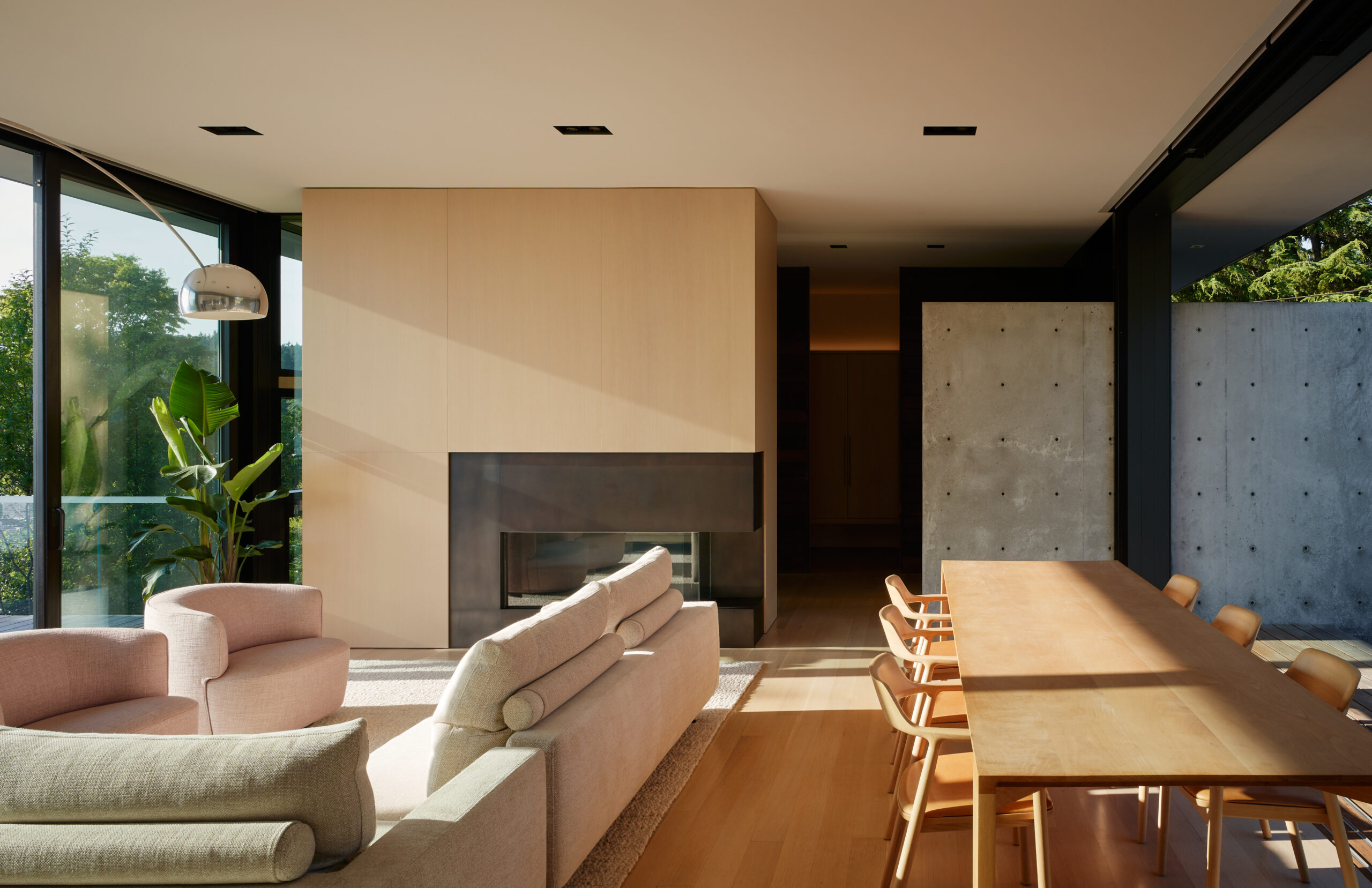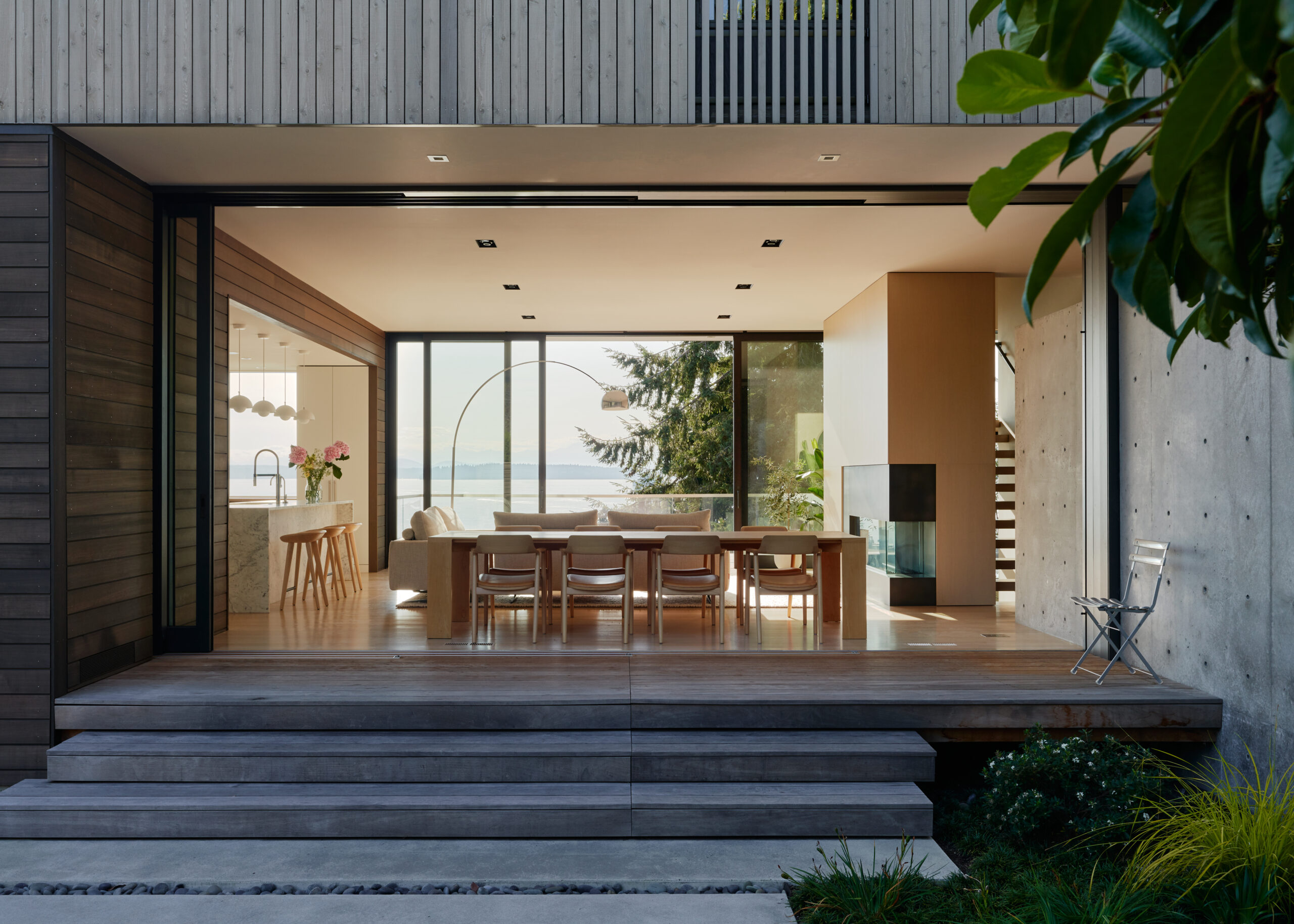 Although the home is situated on a busy street, facing the Puget Sound and the Olympic Mountains to the west, the home offers expansive water views from the main living area. The facade is primarily concrete and cedar, which was stained in two contrasting colours. The exterior materials were also utilized for the interiors as well, to connect the outdoor and indoor spaces. Sliding doors offer direct access to the garden to further the connection between the indoor and outdoor spaces.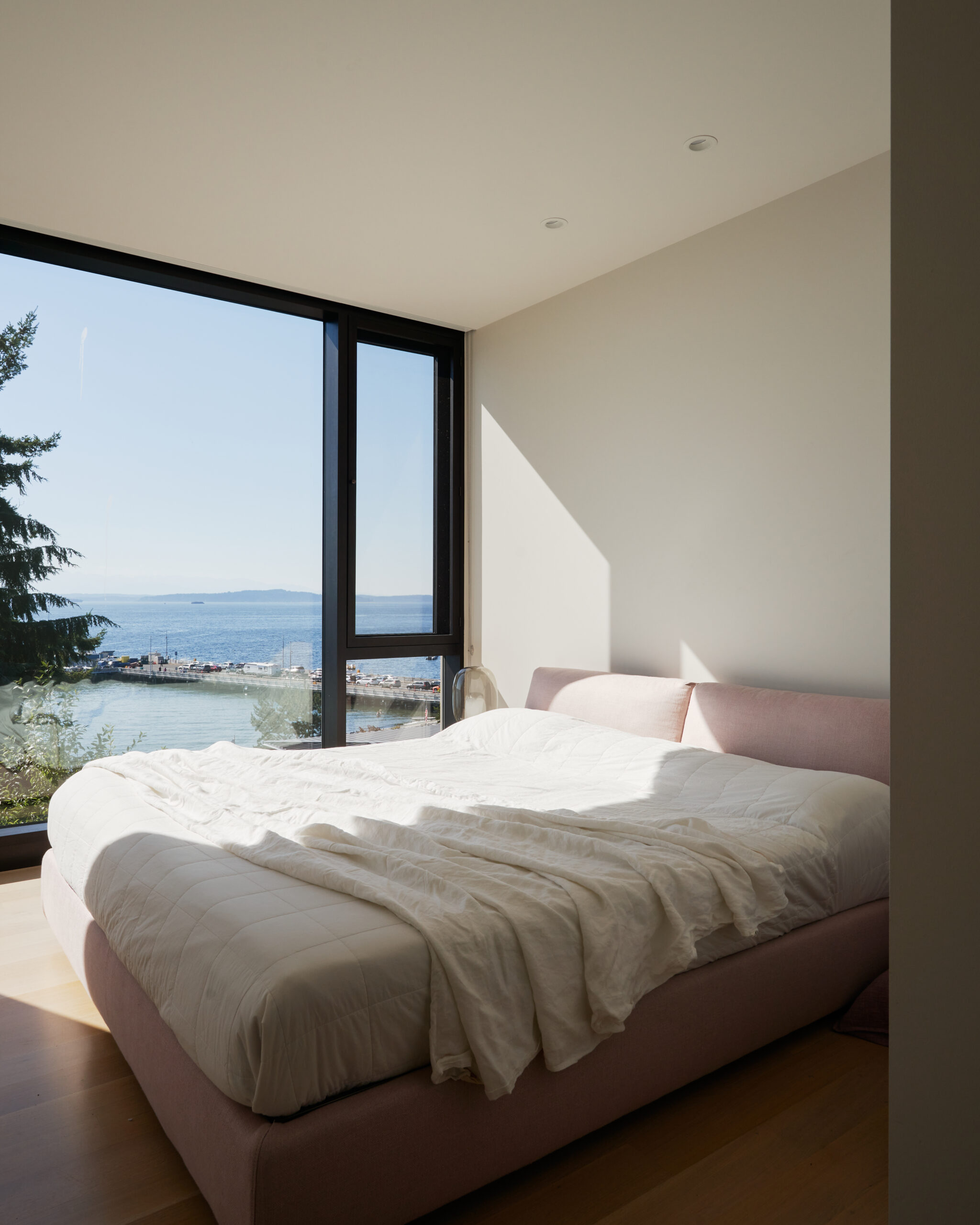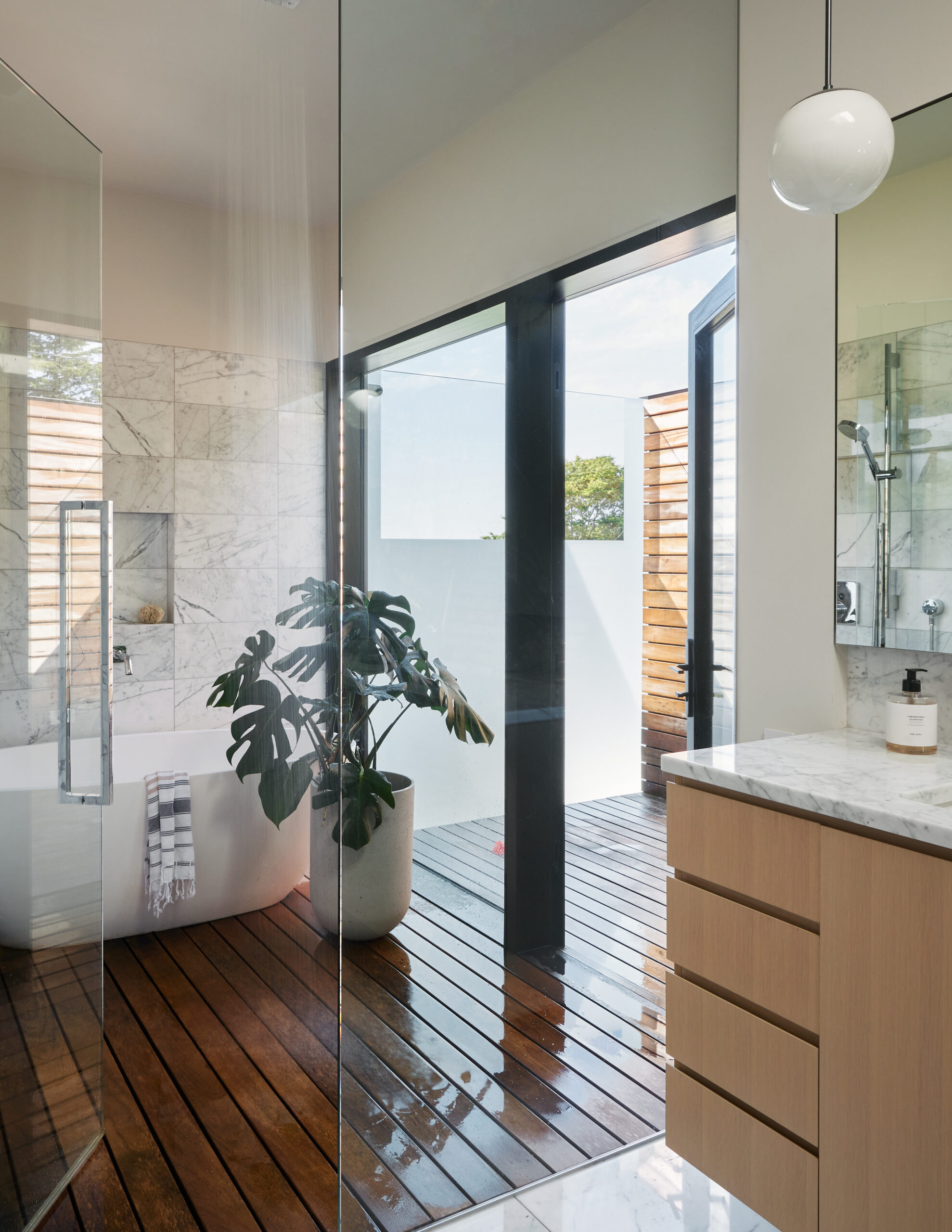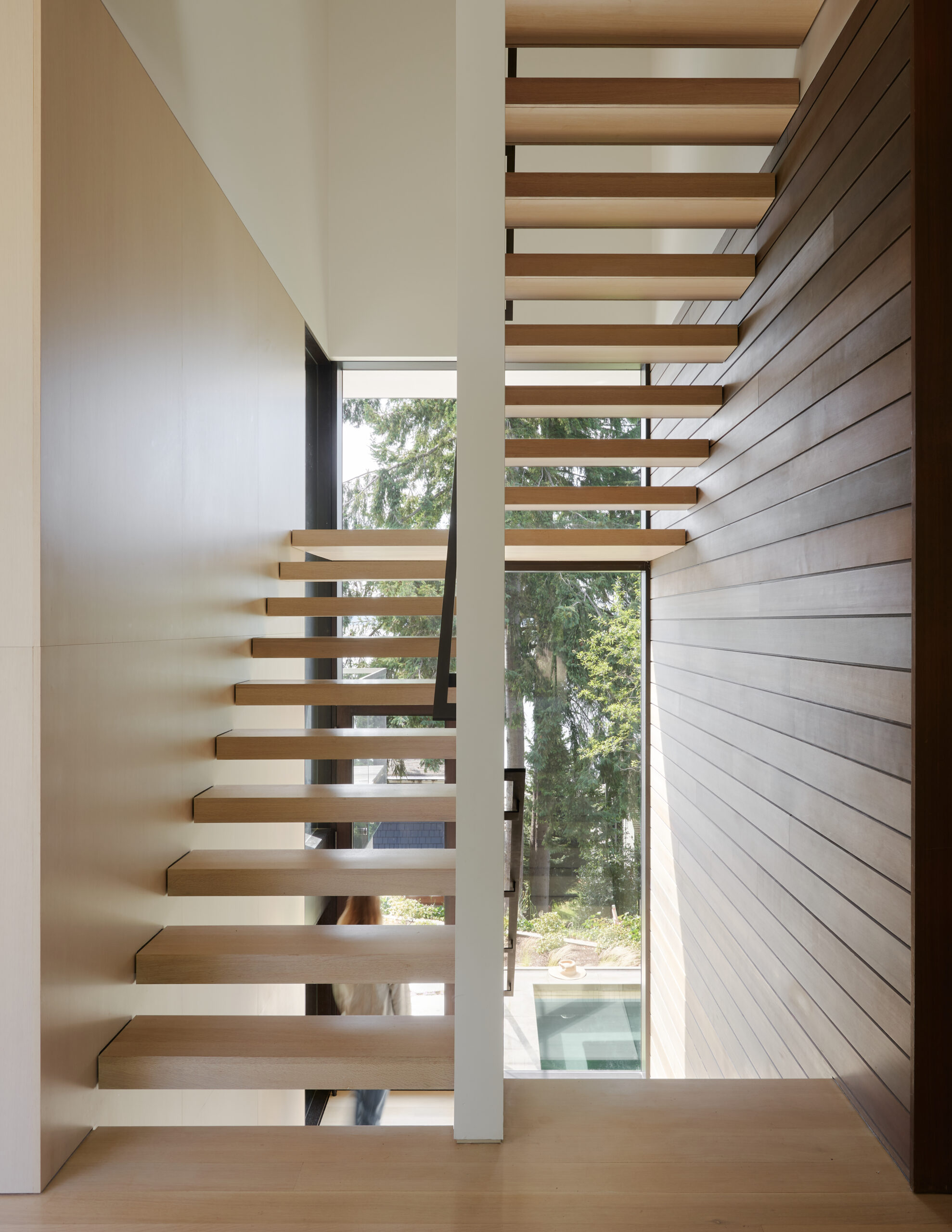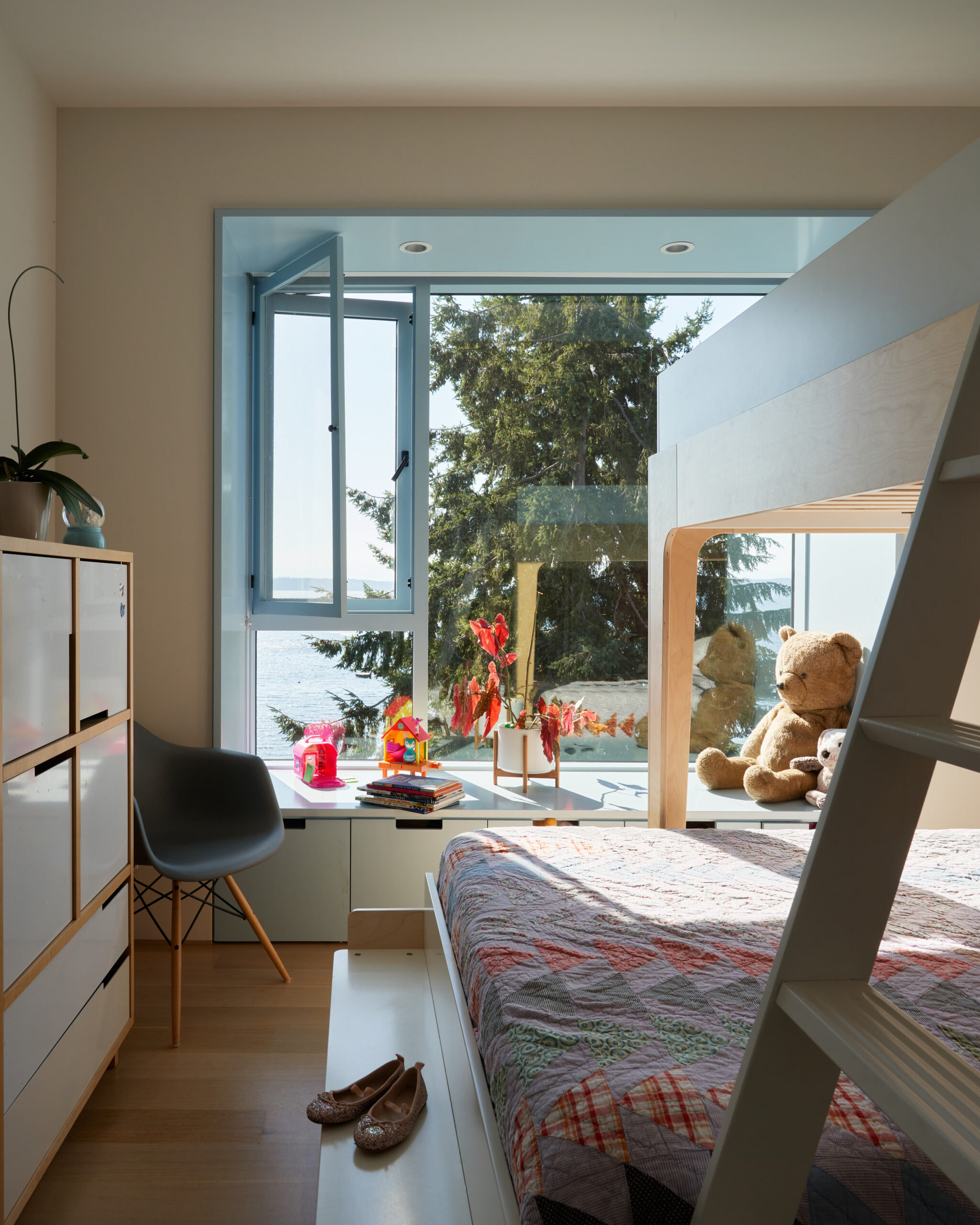 The upper level features multiple skylights and large windows, allowing for the master suite and kids' bedrooms to be gently lit with natural light. The lower level of the home is a gateway to the beach, which is only a stones throw away. Here you can find contemporary comforts such as a yoga room, spa, sauna, wine bar, firepit, and even a paddleboard storage space.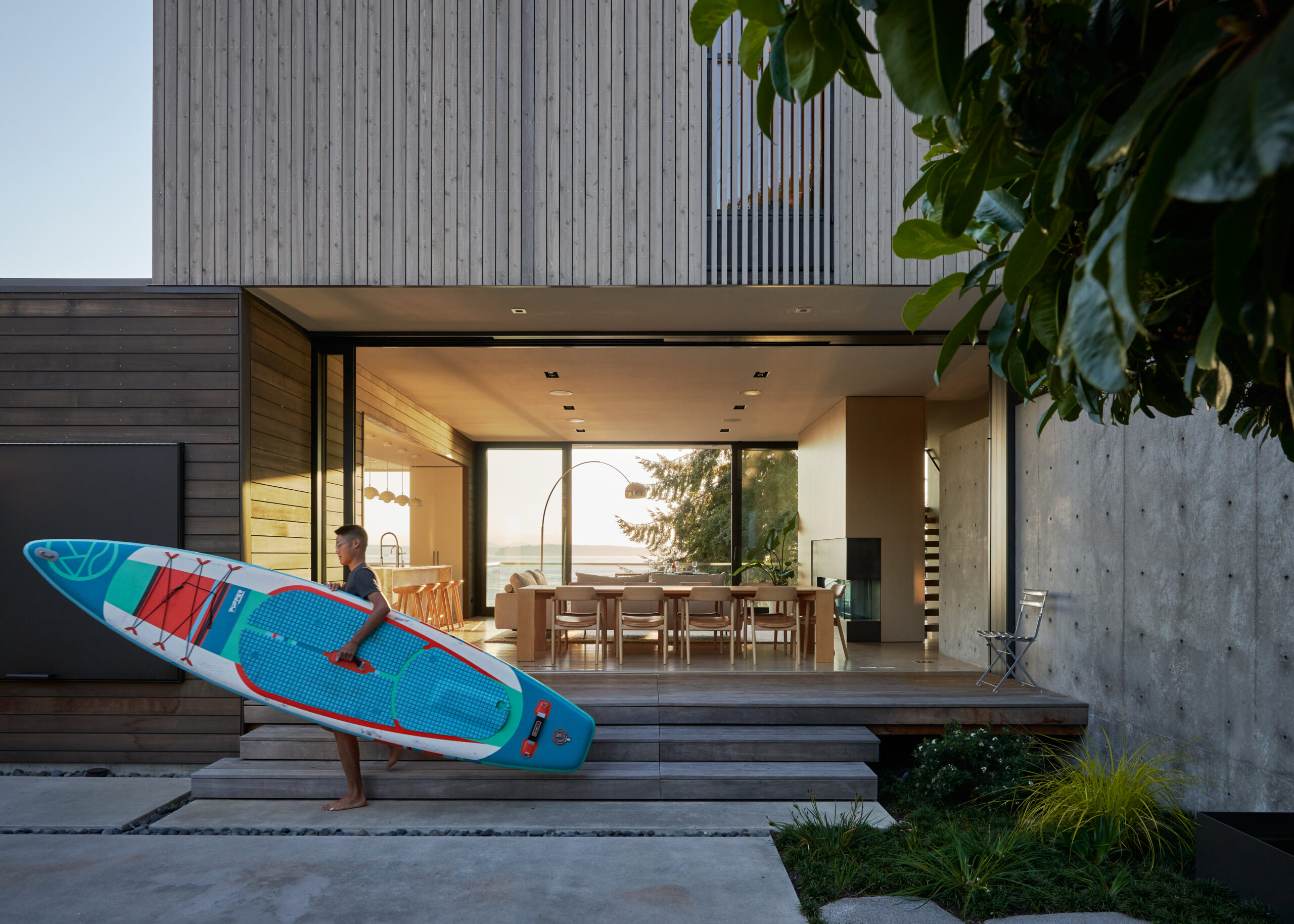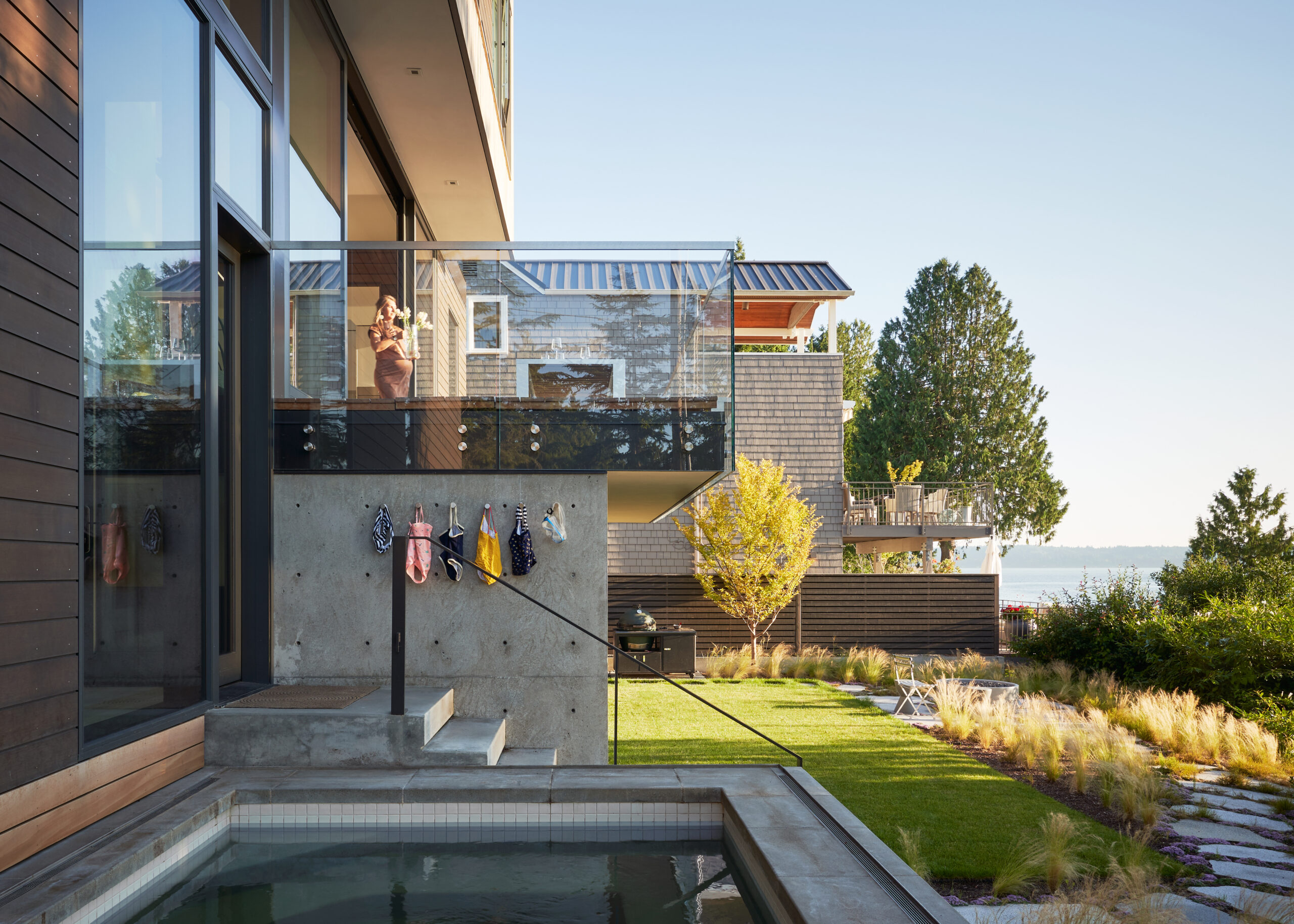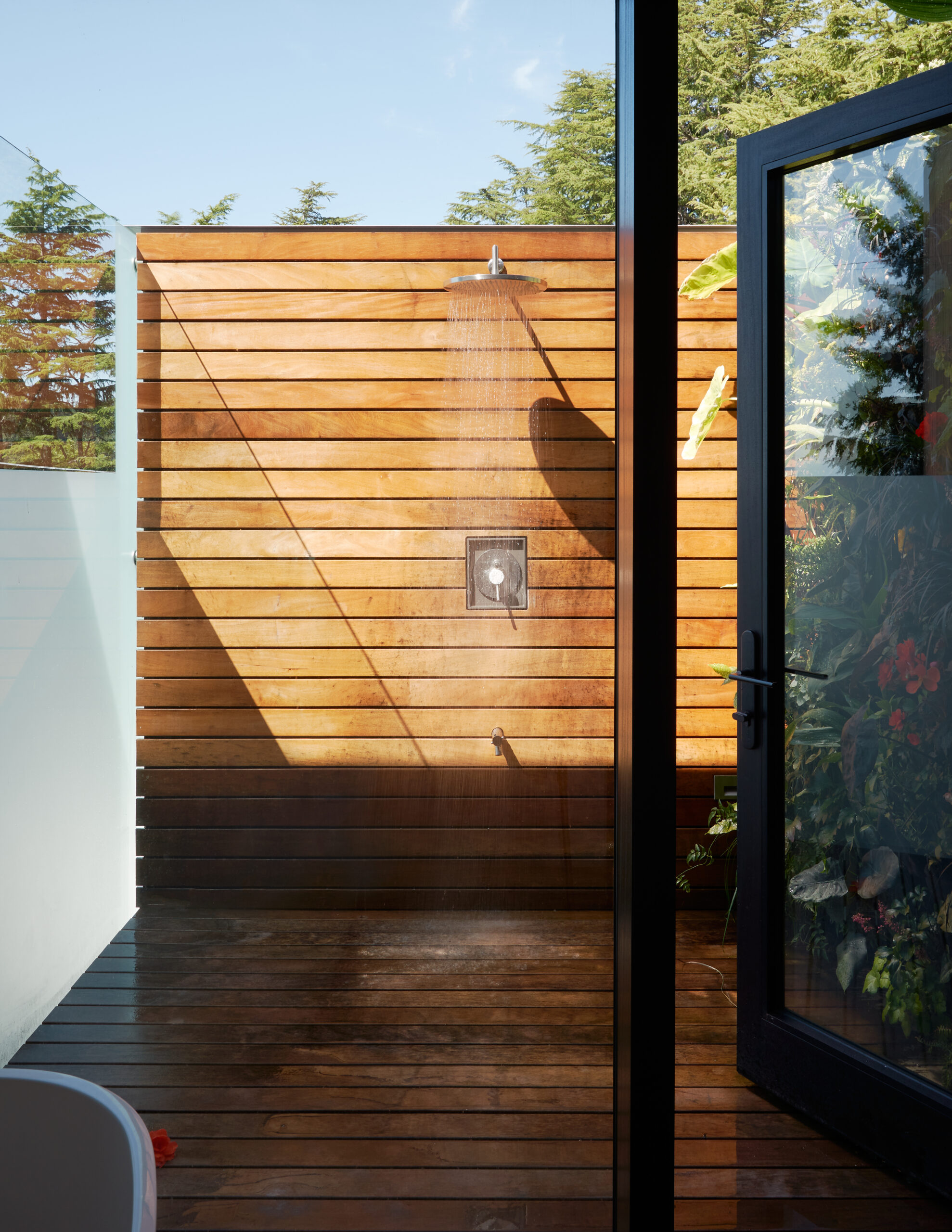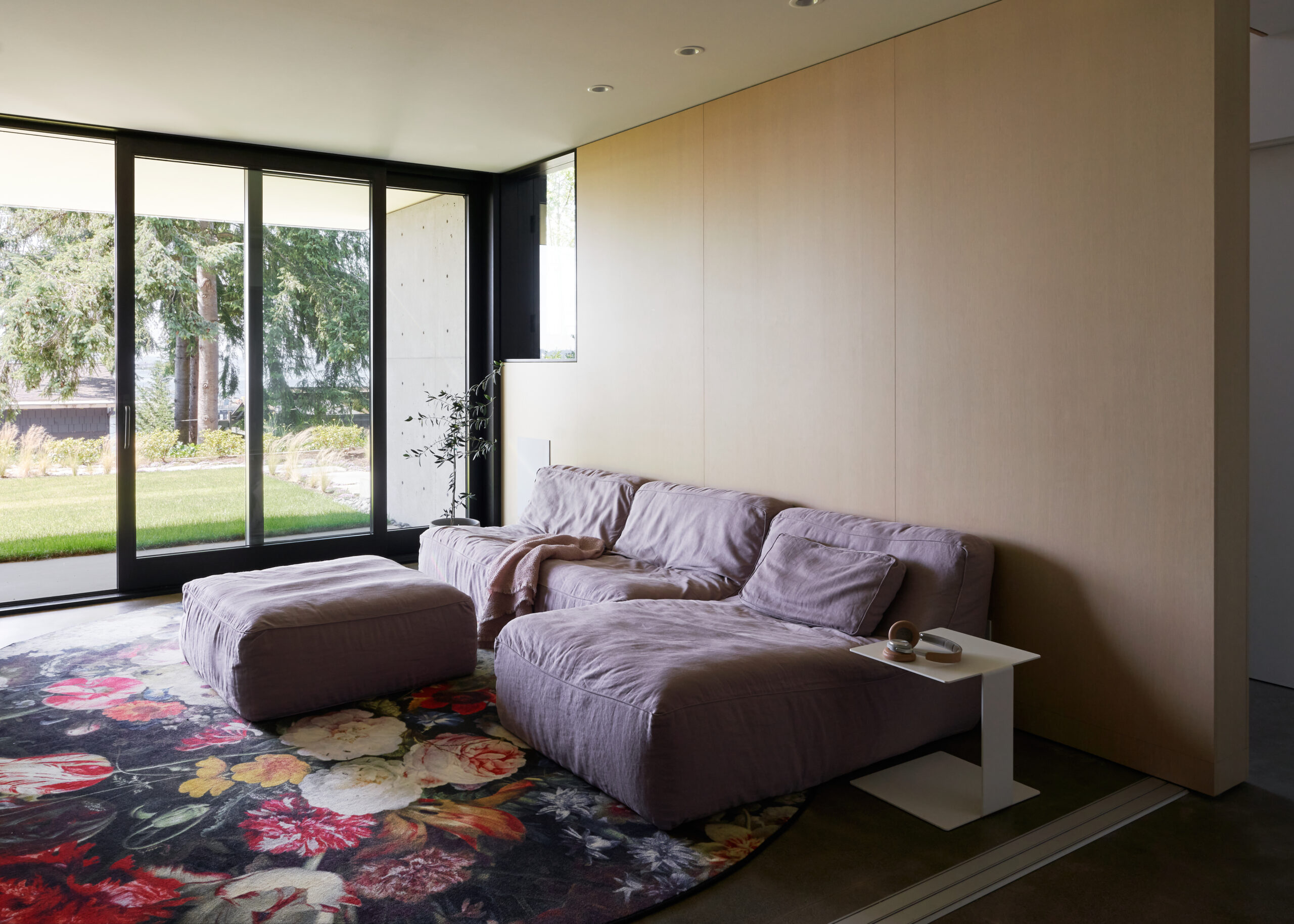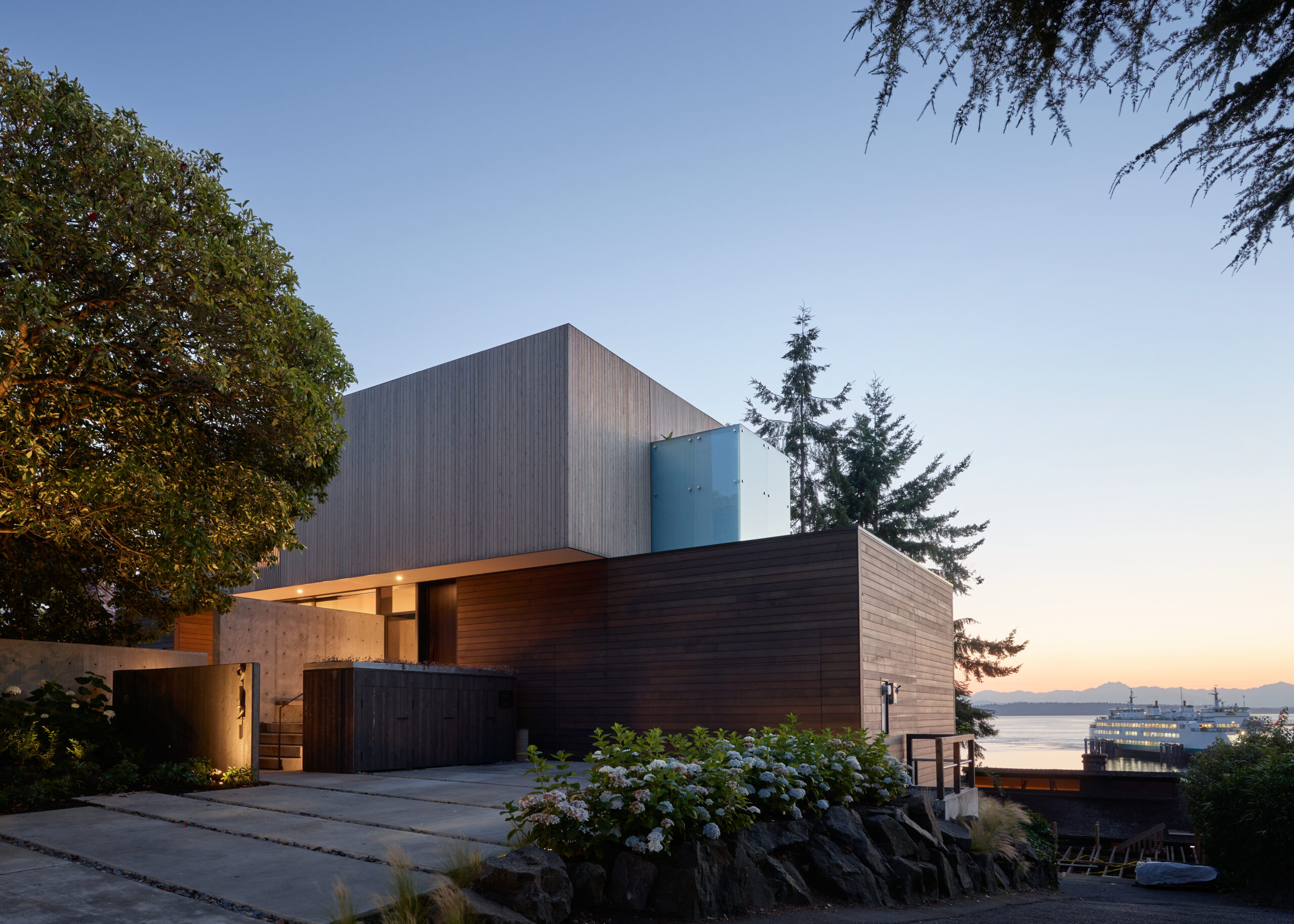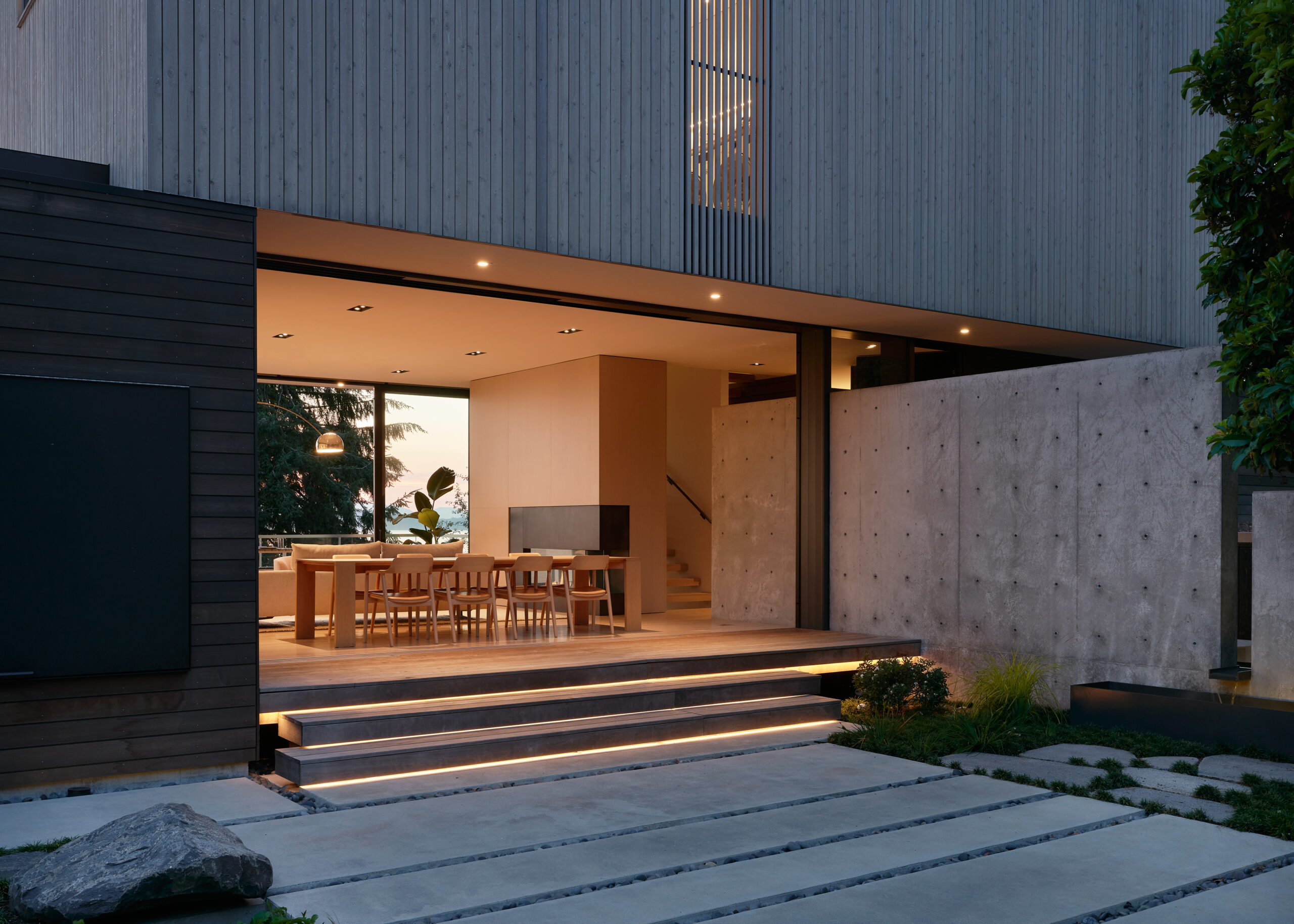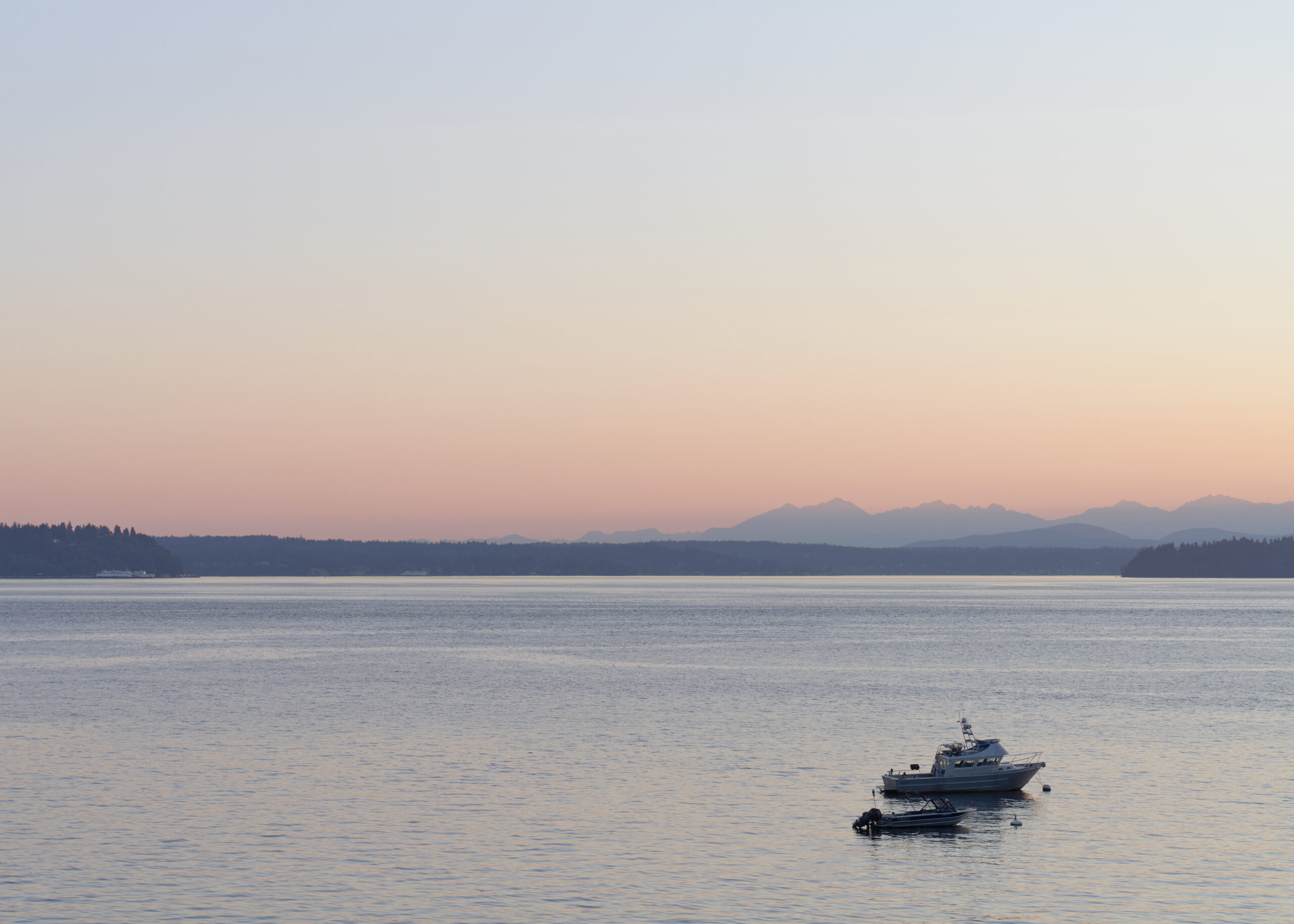 The home has sentimental value for the couple, who grew up in the area. The husband's grandparents used to live down the street from the property, and he grew up spending his summers on the beach. And now, their children get to share in the memory. A home designed for family connection–a nostalgic homage.
Photography by Kevin Scott.