Hotels Get Creative With Sound Therapy and Tree Hugging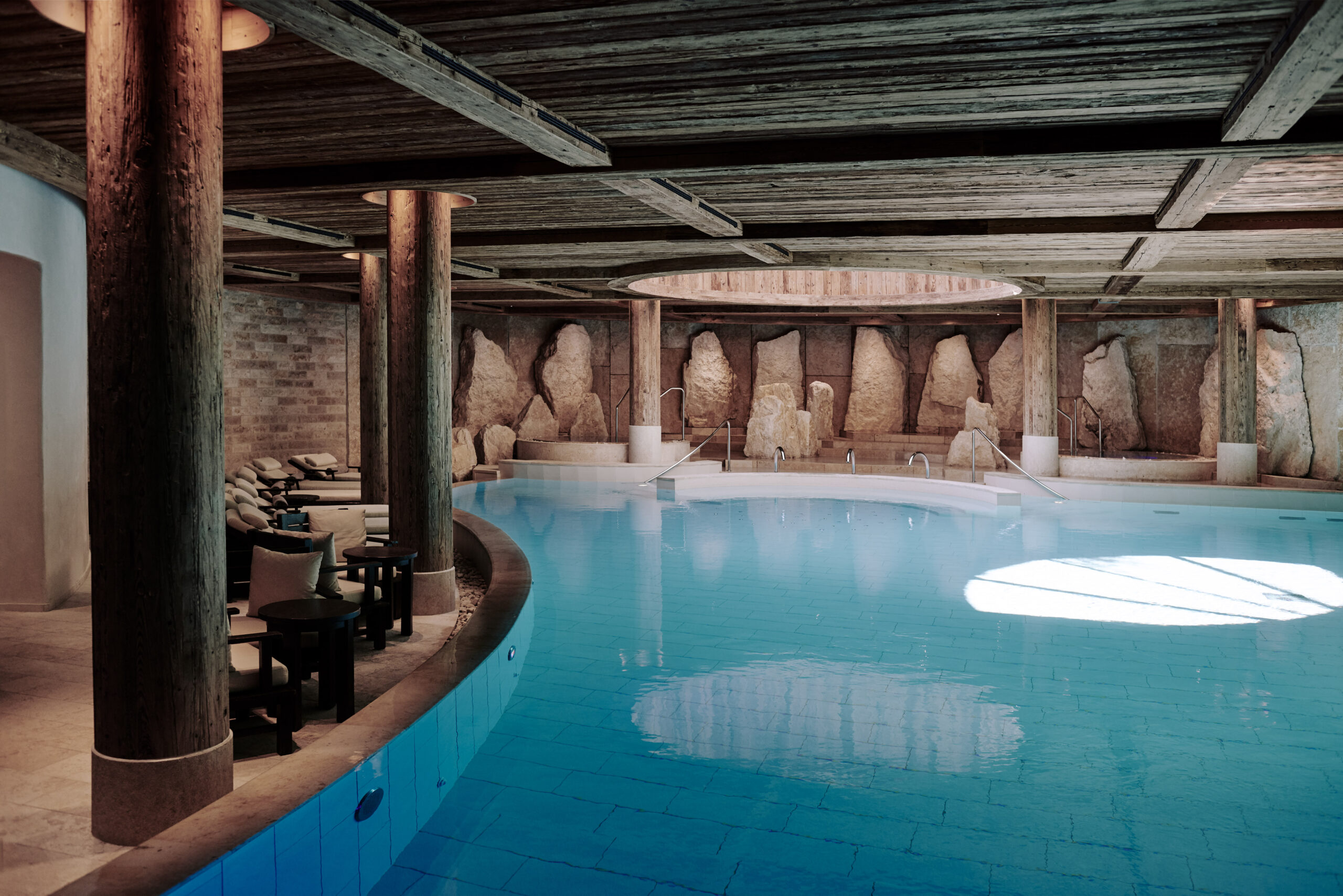 What do you look for in a luxury hotel? A Michelin starred restaurant? A concierge?
As the world shifts into a whole new travel era, could hotel wellness programs be in danger? After all, what is a massage without human contact? Can you imagine a Purell wellness massage at your next five-star luxury bootcamp? No thanks.
Thankfully, even before the pandemic, hotels were strategically and creatively curating inventive wellness programs to capture and win the hearts of would-be guests.
Going beyond essential oils and hot stone massages, hotels are bringing holistic and spiritual wellness activities to their guests. Though some may seem on the  cusp of Paltrow-style kooky, they are all practised in the name of some excellent R&R. And what's most appealing: these wellness treatments follow the rules of social distancing.
In Italy, Tenuta de l'Annunziata is a natural retreat with more than just a Turkish-inspired pool and spa centre for its guests. A popular wellness activity (available all year round) is forest bathing, known as shinrin-yoku, a natural therapy popular in Japan.
With over 15 hectares on the family's private estate, which overlooks the province of Como in Uggiate-Trevano, eco-designer and bio-researcher Marco Nieri has developed a bio-energic forest walk that takes you around the serene (and private) forest. He locates the best spots to sit and receive positive "energies" from trees, which help specific organs on the road to wellness.
According to Nieri, the effects on the body are determined by not only the species of tree but also the position in which it is found. With over 40 areas to choose from, guests can follow their own self-guided tour during their stay at the retreat before enjoying the menu at the hotel's restaurant, Quercus.
In Switzerland, two leading luxury hotels are also using Mother Nature as the backdrop to their unique wellness activities. At the Alpina Gstaad in the Bernese Oberland region, the unique Forest Healing Journey takes you on a mountain climb led by Antonis Sarris, head of the Six Senses Spa. At the Tschuggen Grand Hotel, on the other side of Switzerland, long walks in the woods are complemented with mushroom foraging for those who think hiking is boring and mundane, but I would recommend the strenuous five-hour trek up nearby Swiss mountains if you find yourself unable to refuse both cheese and chocolate.
For those who want less mileage in their wellness program, the Alpina Gstaad also has an Energy Sound Healing Retreat designed to reduce stress, induce relaxation, and revitalize the body's energy with sound healing gongs, singing bowls, and tuning forks. The vibrations from sound are said to offer a shortcut to relaxation by equalizing brain waves in a way similar to meditation. In South Africa, the Saxon Spa at Saxon Hotel offers a signature treatment combining both sound and crystal therapies, which, apparently, expand your consciousness as well as purify the mind to bring calm—something we could surely all use right now.
_________
Never miss a story. Sign up for NUVO's weekly newsletter, here.