These 7 Liqueurs Are Distinctly Canadian and Just a Little Strange
The variety of Canada's topography makes for some unique botanicals that can be used in skincare products, cooking, and most importantly, alcohol. Many distillers take advantage of the berries, grasses, and roots in the distillation process (especially gins) but few have the courage to take one uniquely Canadian ingredient and make it the star of its own liqueur. When they do, however, it's magic. These Canadian distilleries are inventing their very own cocktail-hero liqueurs from the weird and wonderful ingredients that Canada is famous for.
These are seven of our favourite finds:
Lucky Bastard Saskatoon Liqueur
The first distillery to operate in Saskatoon since prohibition, Lucky Bastard has create a unique liquor that celebrates the Saskatoon berry. There are roughly two pounds of berry in each bottle sweetened with Caribbean sugar. The result: it tastes like delicious homemade pie.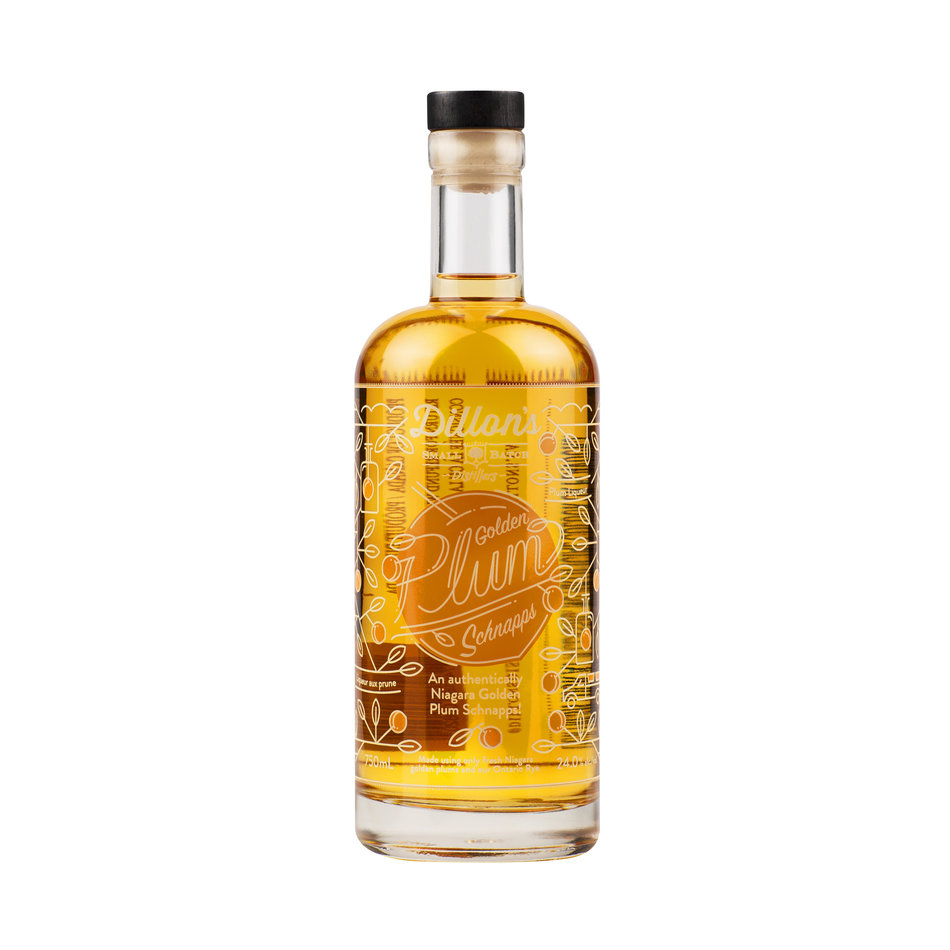 Dillon's Distillers Golden Plum Schnapps
Dillon's Distillers is known for its prolific and inventive collection of bitters, but it also makes some equally interesting spirits (like a dill pickle vodka). Its take on schnapps is thoroughly inspired by Niagara and tries to inject a level of Canadiana into the classic North American schnapps style. Using 100 per cent natural local ingredients they ferment Ontario golden plums in juice and sweeten with sugar for a flavour that will change your mind about schnapps.
Last Mountain Distillery Cherry Sipper
Another Saskatchewan distillery taking its cues from the local berries is Last Mountain Distillery. It has a Saskatoon berry vodka, but we think its cherry sipper liquer made from Saskatchewan dwarf sour cherries is what sets this distillery apart. Infused with Last Mountain's award-winning vodka for over three months, it is best treated like a dessert wine, or (for the bold-hearted) they suggest adding it to your favourite cider.
Still Fired Distilleries Night Owl Coffee Moonshine
There are plenty of locally inspired moonshines on offer at Still Fired Distilleries but the combination of coffee from Sissiboo Roastery in Bear River and fresh Nova Scotian honey that makes up Night Owl has to be acknowledged. The lightly sweetened liqueur is rounded out with vanilla bean and can be served over ice or in a creamy dessert cocktail recipe.
Okanagan Spirits Haskap Liqueur
Okanagan Spirits is an amazing distillery that makes many delightful liqueurs, including Canada's first genuine absinth in 2007. Its flair for interesting flavours leads to all kinds of bizarre berries including the northern haskap which is a generic name for any edible berry of the blue honeysuckle plant. The flavour sits somewhere between raspberry, blackcurrant, and blueberry which makes for a bright and fruitful liqueur with a zing to finish.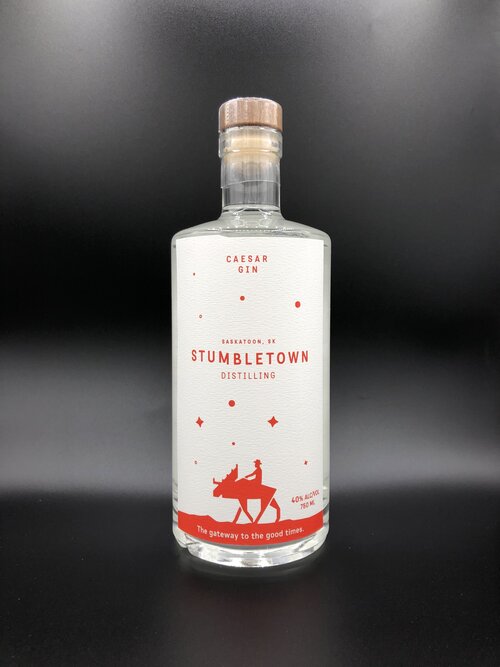 Stumbletown Caesar Gin
Perhaps you can't call this a liqueur, but when it's distilled with bacon, garlic, and worcestershire sauce, you can't really call it a gin either. Either way, Stumbletown's caesar gin is distinctly Canadian so it gets a pass on this list. Canada's signature cocktail is typically made with vodka but this Saskatoon distiller has already proven it doesn't play by the rules. Just add ice, clamato, and celery and you've got yourself a cocktail.
Caribou
Caribou is a traditional Quebec liqueur made with fortified wine, port, sherry, vodka and brandy, but it depends on who you ask. In reality, the red wine base could be mixed with any or all of those spirits. The story also goes that it originally contained caribou blood, hence the name. The alcohol is only available through the Quebec liquor board and is typically served in ice shot glasses during carnival. A very strange tradition for a very winter-warming drink.
_________
Never miss a story. Sign up for NUVO's weekly newsletter, here.