Home of the Week: High Park House Renovation by DPo Architecture Inc.
A serene renovation in Toronto.
A thoughtful redesign brought tranquility to a multigenerational home in High Park, Toronto. The renovation by Vancouver-based DPo Architecture reimagined the apartment on the second and third floors of a house more than 100 years old, adding contemporary flare to the vintage building. The lower level, where the owners' parents live, remained untouched. "This house is among the many old railroad homes in Toronto's Junction neighbourhood that sit on deep lots with lots of trees—a rarity in an urban centre," says Yvonne Popovska, the co-founder and lead of DPo.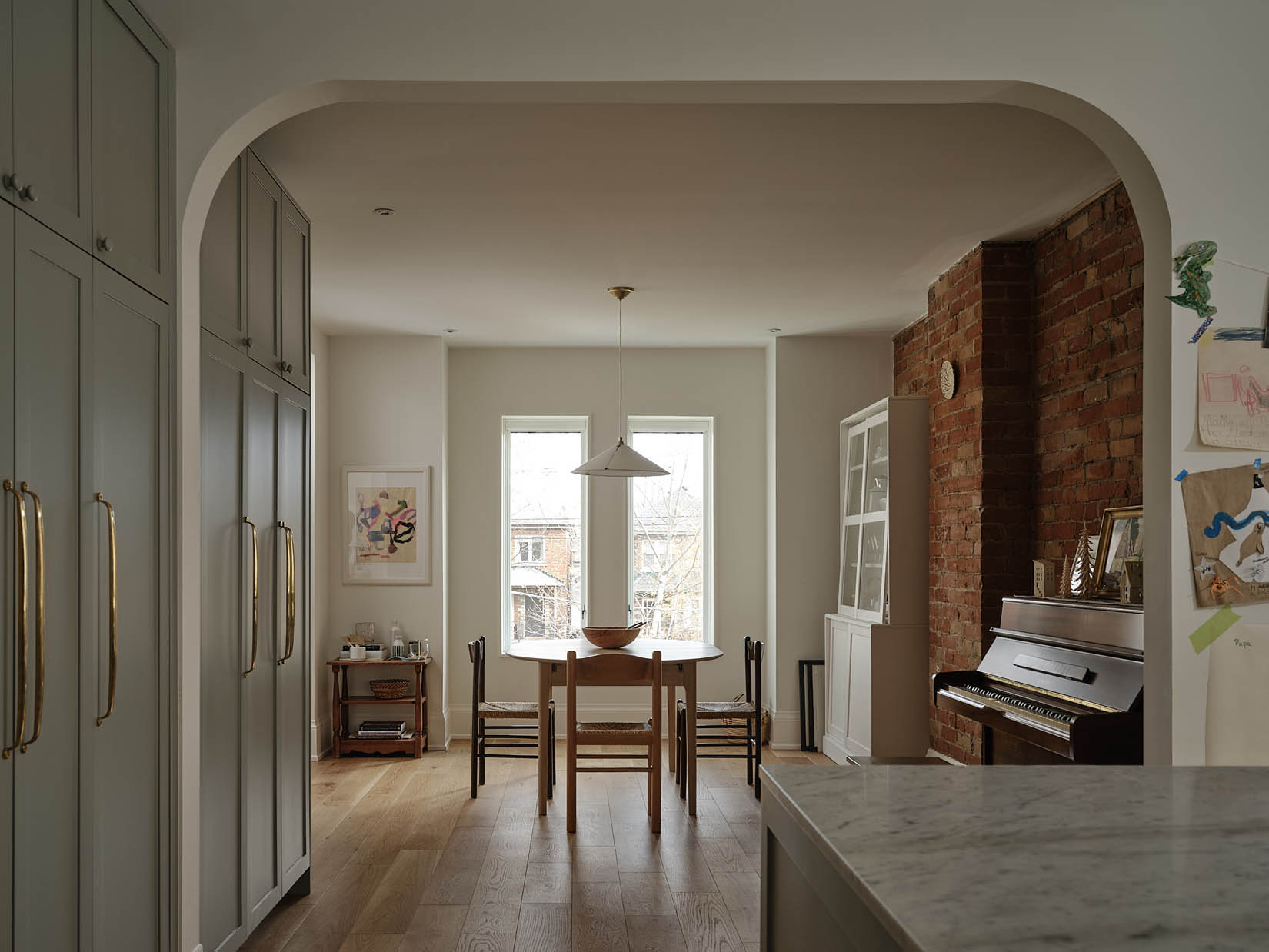 Before the renovation, the house had been divided into four apartments and stripped of most of its historic character, with a layout that wasn't functional. The architects moved the kitchen to a larger and more central space that allowed it to become the heart of the home and improved the flow of the floor plan with a large arched doorway. "One great benefit of the new layout was that the sunroom that used to house their kitchen now serves as a den where the family reads and plays games—and it provides some much-needed quiet space away from the larger TV/playroom," Popovska says.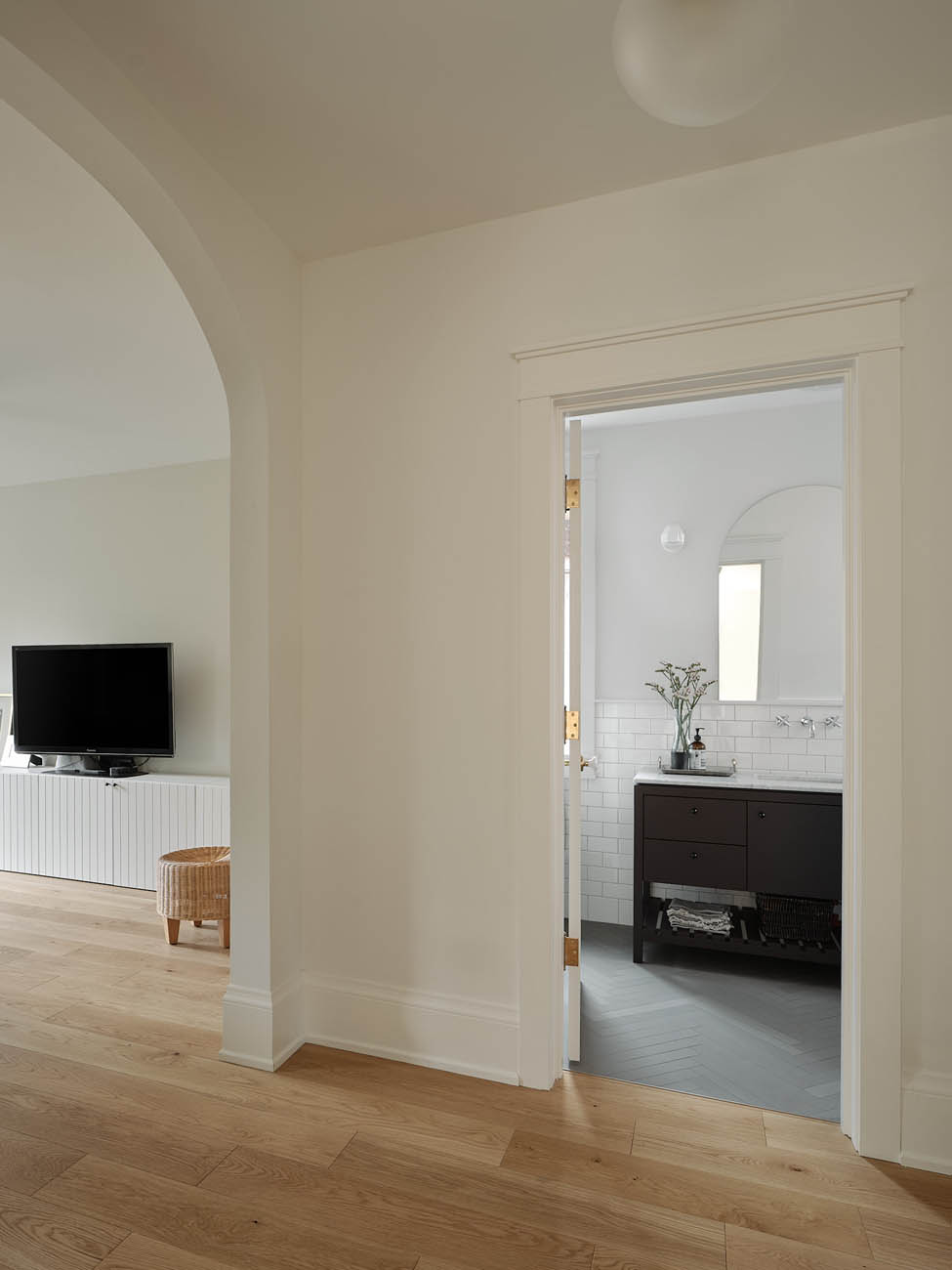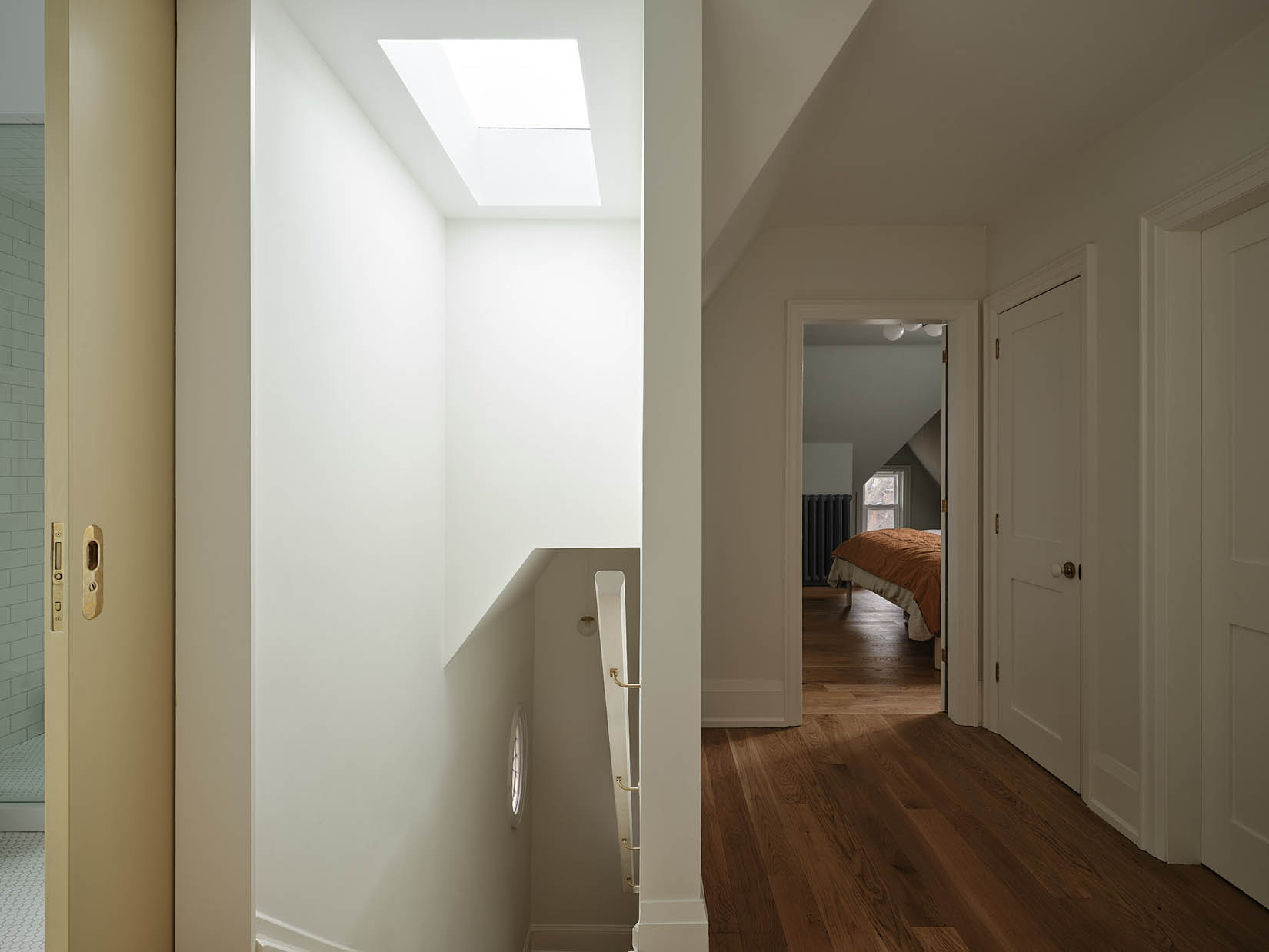 It was important to the clients to blend a contemporary renovation with the original character of the house. To do this, DPo chose materials that would be timeless, like unlacquered-brass fixtures, marble countertops and backsplash, and matte wood floors, and mixed them with modern interpretations of traditional styles like Shaker cabinets and subway tile. Muted tones contribute a sense of peace within the chaos of family life. Well-placed skylights give the illusion of higher ceilings, while the addition of more west-facing windows allows the residents to take in views of the treed yard.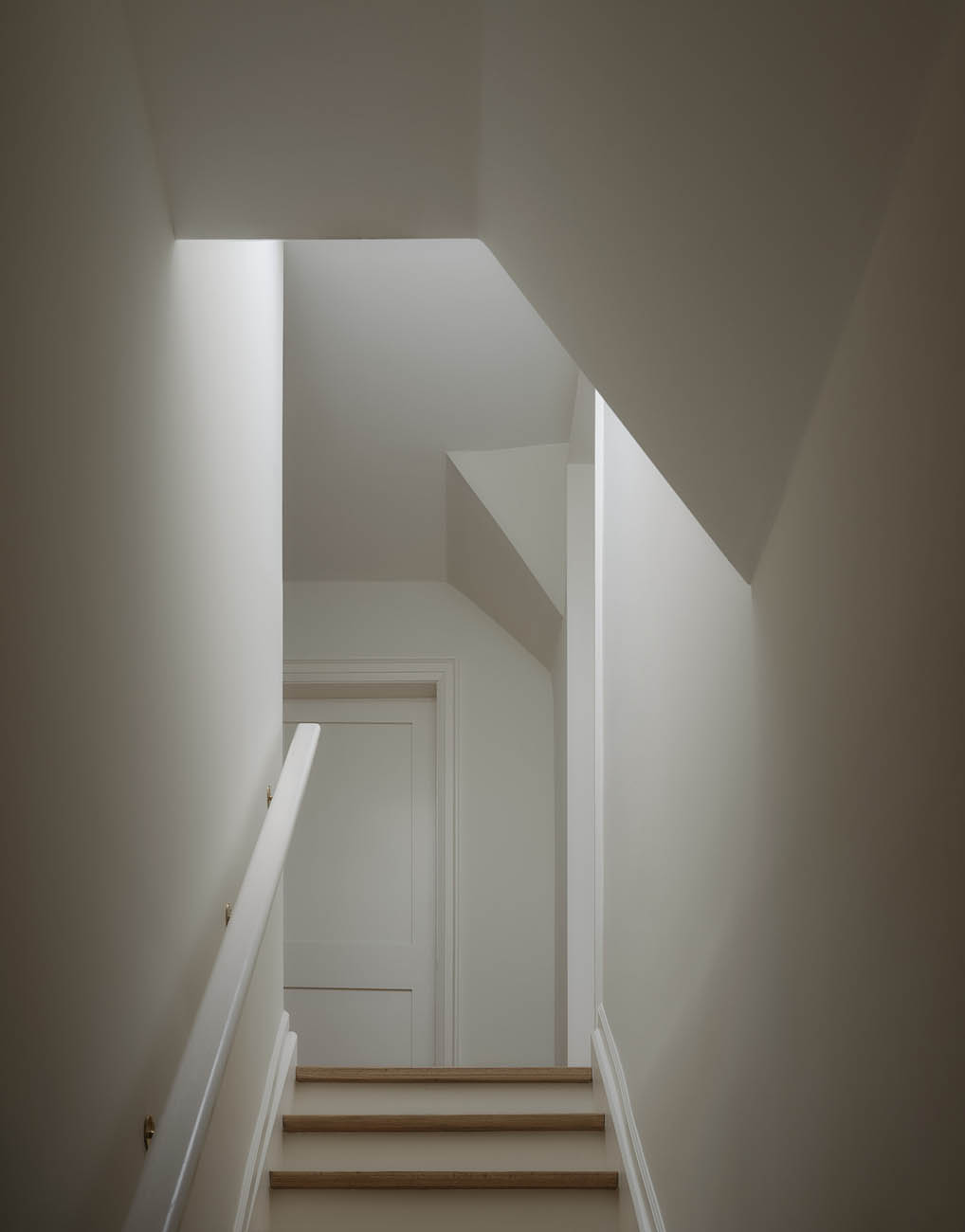 Home to three generations, the High Park house offers a retreat amidst city life and reinvigorates the personality of a previously tired building. "My role as a designer is to design spaces for their own identity to evolve int, rather than try to impose my own vision over it," Popovska says. "Planning for a large wall to display kids' artwork or incorporating a quirky table lamp, made by the client's mother, into a room's final deco—these are the things that give this home its own story."
Photos by Doublespace Photography.