Mary Poppins's Hot Chocolate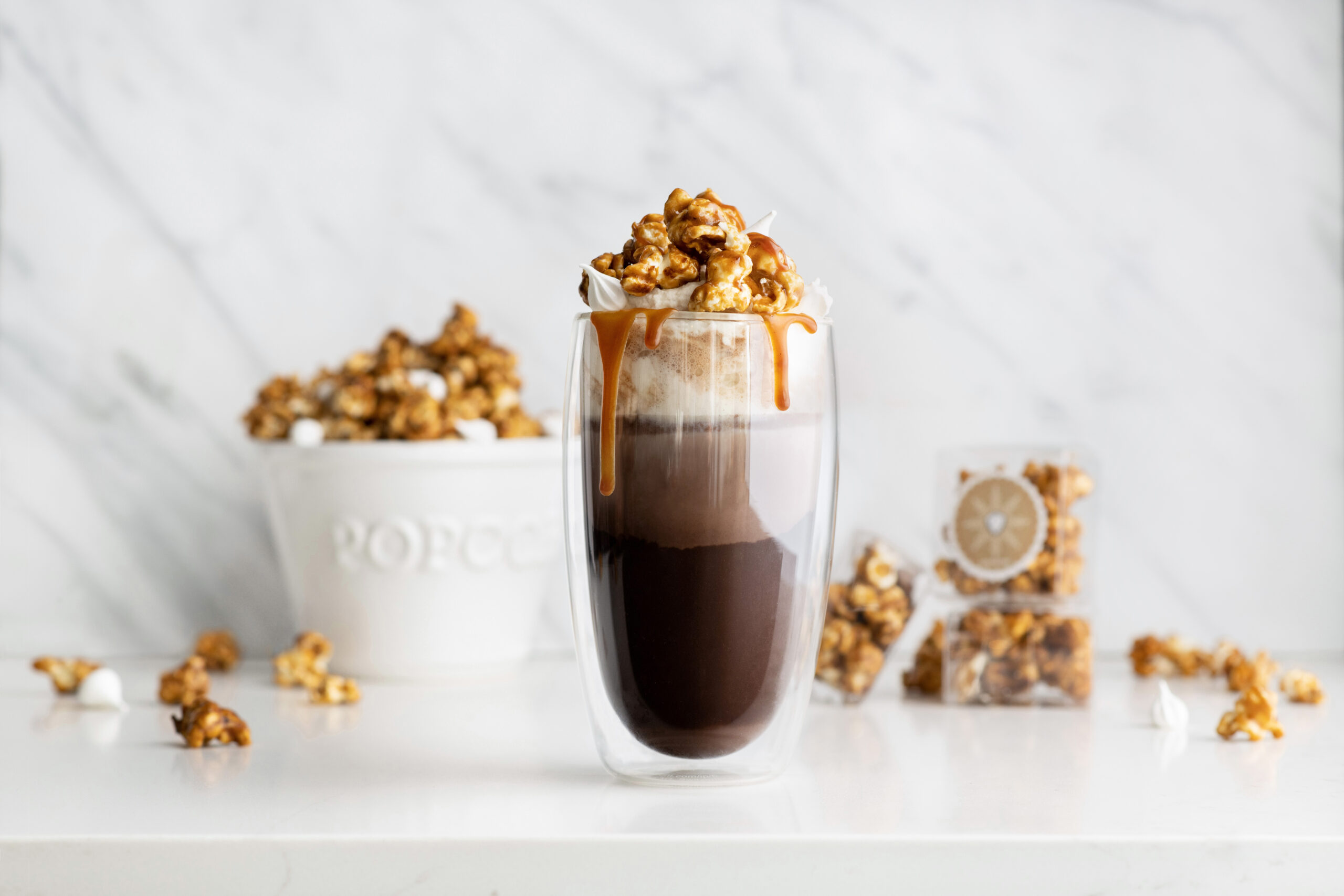 The annual Greater Vancouver Hot Chocolate Festival runs until February 14, and the region is currently awash in inventive versions of everyone's favourite winter treat. This recipe courtesy of Pacific Institute of Culinary Arts chef Christian Lai-Chun is inspired by the beloved old-school Disney movie Mary Poppins and his child's affinity for kettle corn. Topped with whipping cream, a luscious caramel drizzle, and a heaping helping of kettle corn, one sip of this decadent hot chocolate will have you singing "chim, chim, cher-ee."
Makes 6 portions
Ingredients
4 cups milk
3/4 cup cornflakes
1 tablespoon vanilla extract
2 tablespoons brown sugar
1/2 teaspoon salt
2 tablespoons cocoa powder
1/2 cup dark chocolate
Whipped cream
Caramel sauce
Kettle corn
Method
In a large bowl, combine the milk and cornflakes. Let infuse for 2 hours in the refrigerator.
Strain the milk into a pot. Simmer over medium heat.
Once heated through, add the vanilla extract, brown sugar, salt, cocoa powder, and dark chocolate, and whisk until thoroughly combined.
Top with whipped cream, caramel sauce, and kettle corn.