Glamping and Castle Stays in This Dreamy Stretch of Irish Countryside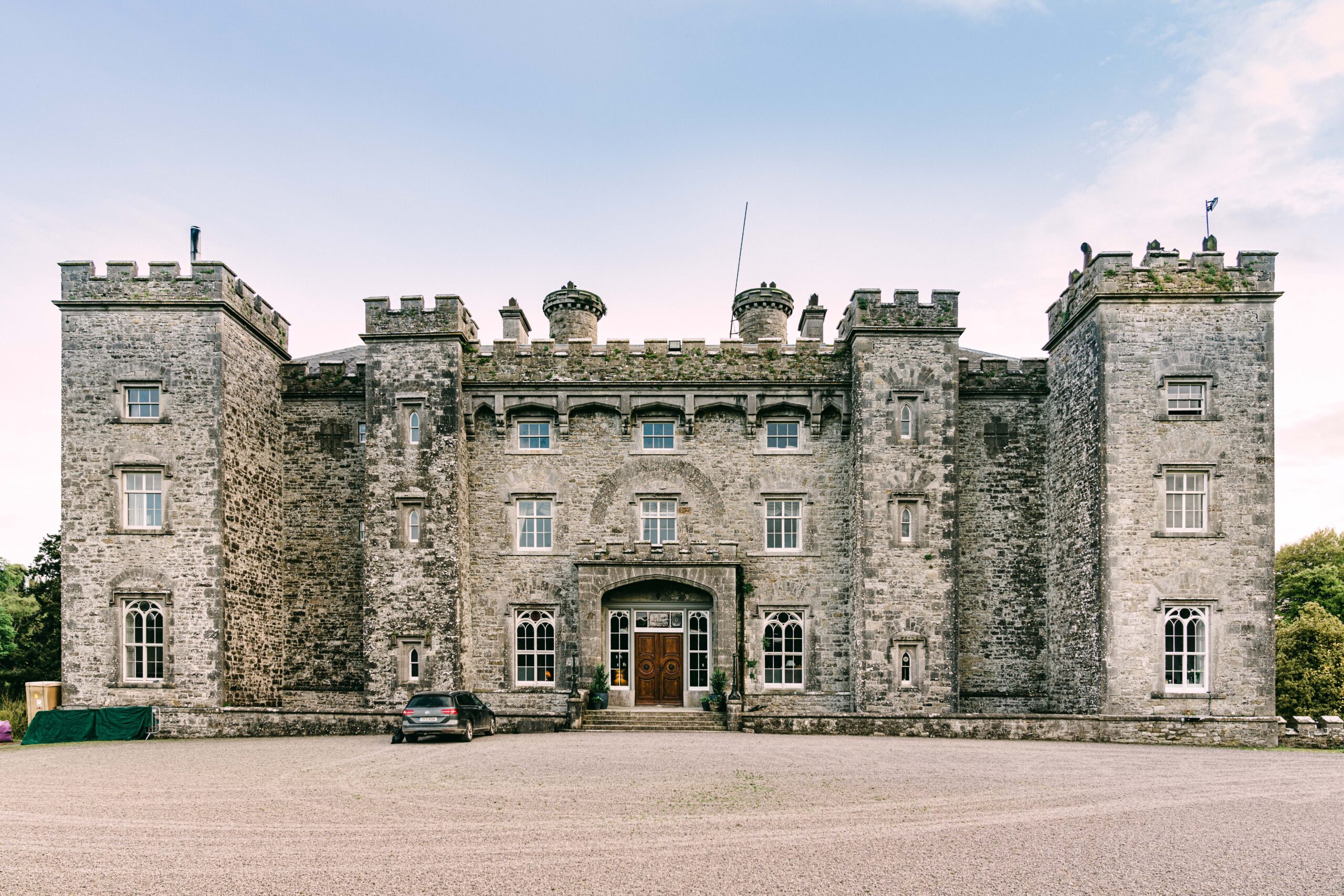 "One of my only regrets is not accepting lessons from U2's bassist, Adam Clayton, when I was a teenager," says Alex Conyngham, the Earl of Mount Charles, as we stand under the intricately carved domed ceiling of Slane Castle's ballroom.
In 1984, U2 lived in the castle and recorded their fourth studio album, The Unforgettable Fire, in the light-drenched rotunda dedicated to King George IV, who had a pretty public affair with the Earl's great-great-great-great-grandmother, Elizabeth, the first Marchioness Conyngham. It's believed the reason the road to Slane is one of the straightest in Ireland is so the King could make the journey quickly when he wanted to see his mistress.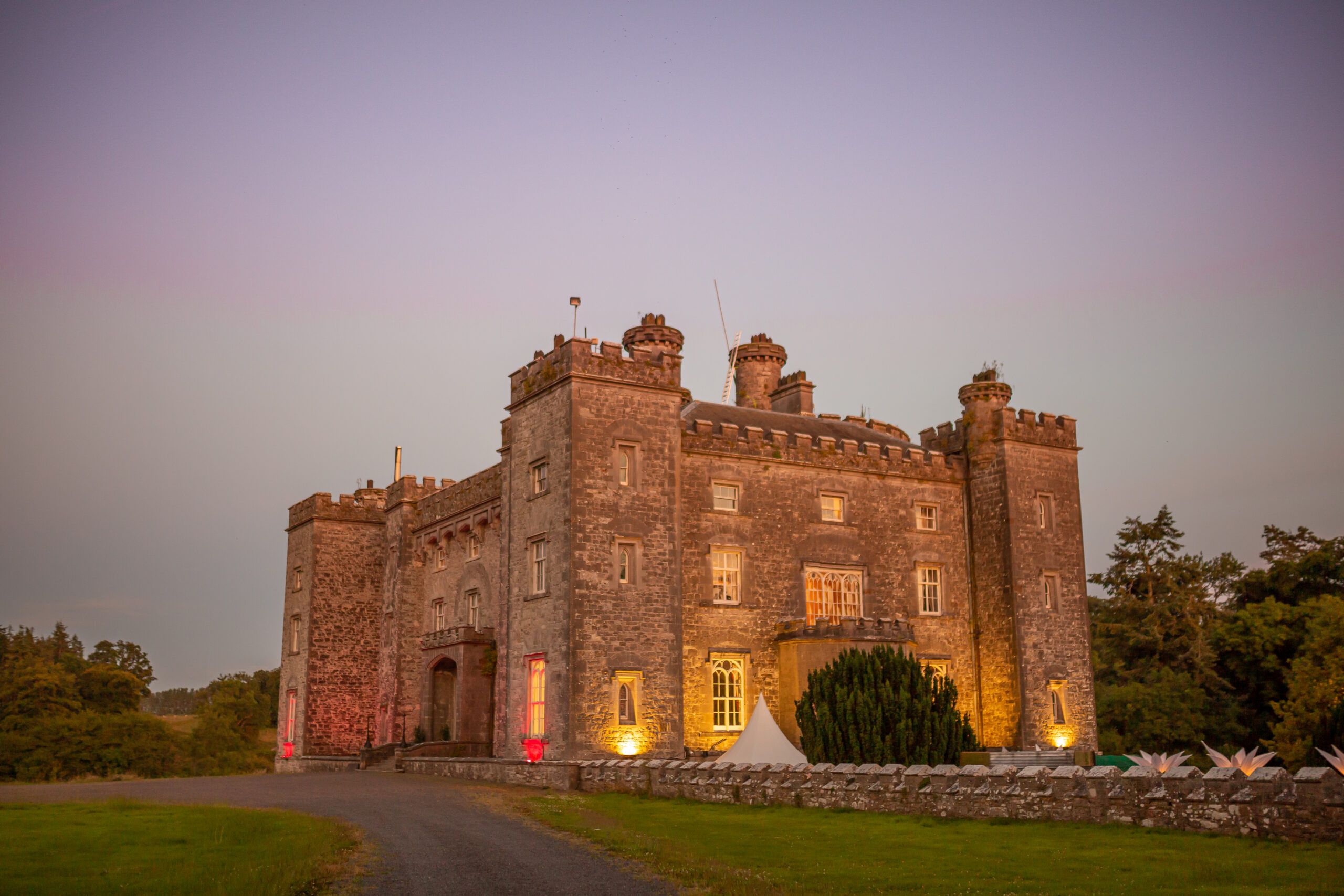 Today, it's about a 35-minute trip from Dublin to the village in the lush Boyne Valley, which is carved by crisscrossing canals and rolling, lime-green hills that shield monuments predating the pyramids and Stonehenge. "The Boyne Valley is where ancient Irish tradition meets modern artisan culture, which is what makes it one of the most exciting places to visit," says Kate McCabe, co-founder of recently launched eco-travel and tourism company Bog & Thunder, who organized my small-group guided tour through the region. "The area that was once the seat of the high kings of Ireland is also the country's agricultural heartland, with farms lying adjacent to megalithic tombs."
Slane Castle has put the tiny village on a global map thanks to a concept Conyngham's father started more than 40 years ago: an annual, open-air rock festival on the 1,500-acre estate. The lawn doubles as a natural amphitheatre for headliners like the Rolling Stones, Bob Dylan, David Bowie, Queen, and REM. U2 have performed there three times—including at the inaugural show in 1981, supporting fellow Irish band Thin Lizzy.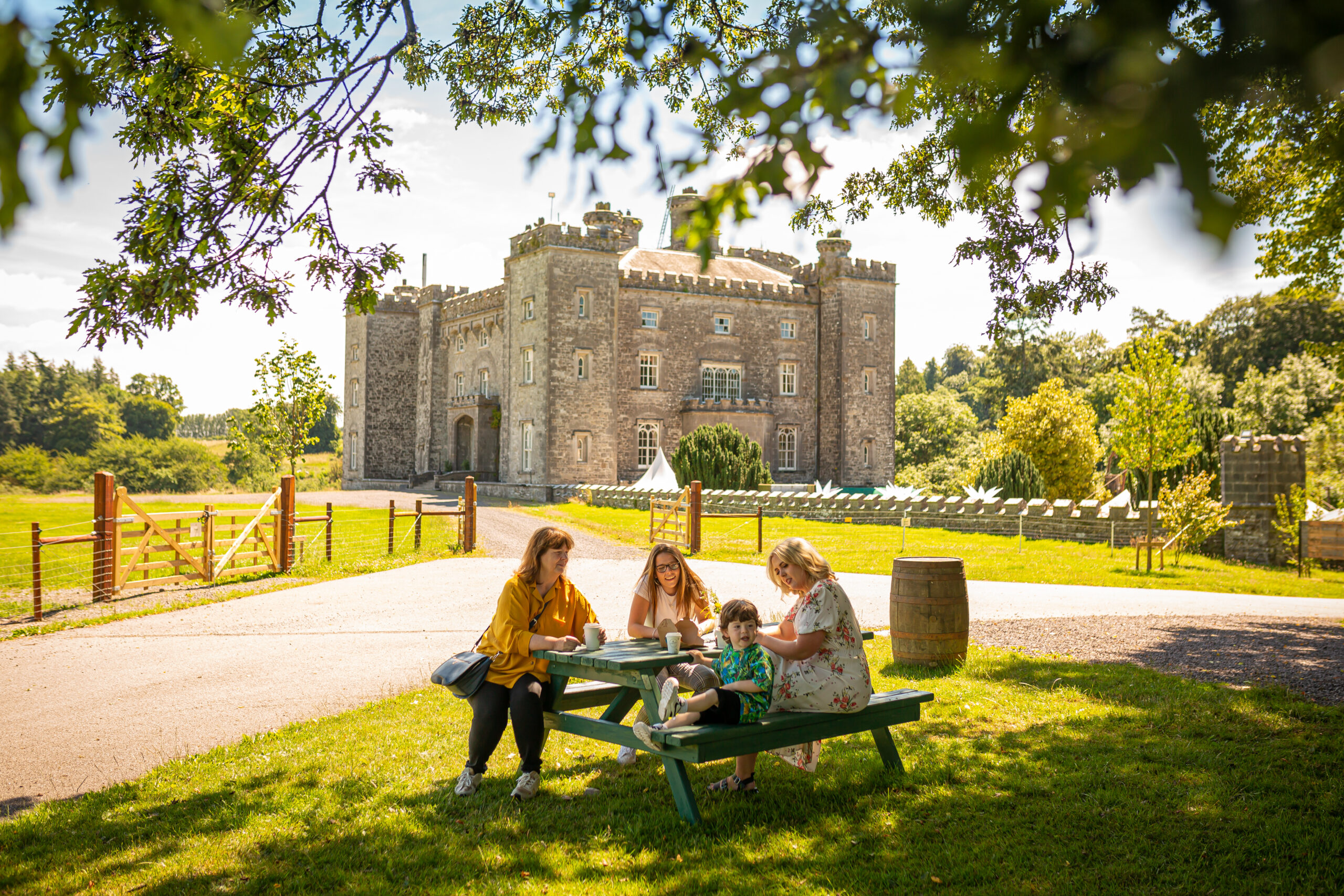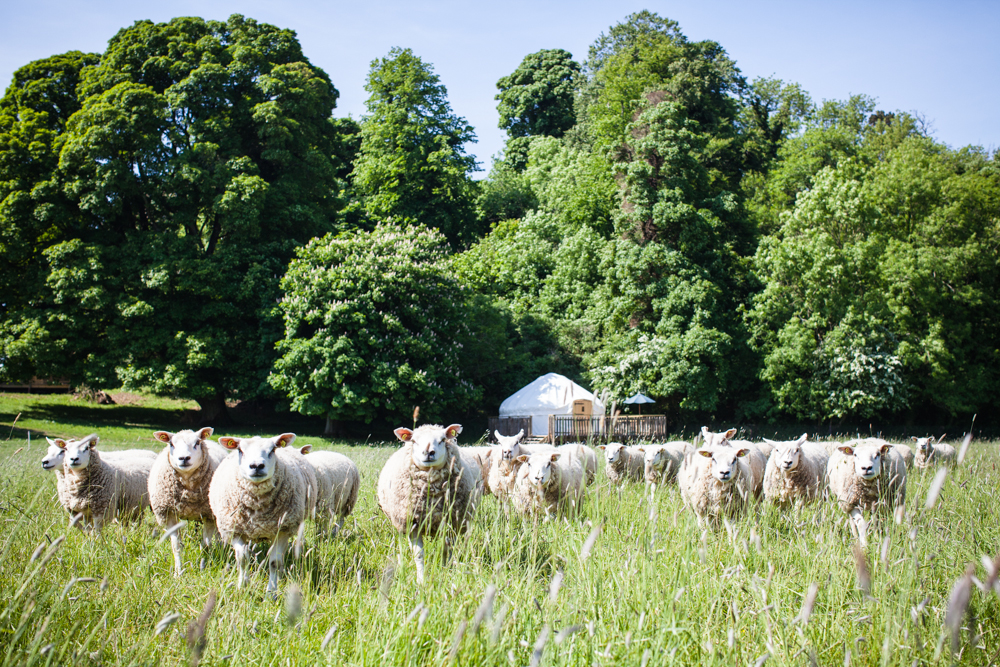 More recently, the region has been drawing tourists for reasons beyond rock, like farm-to-table dining, glamping, and stays at the castle, which has been in the family since 1703. This summer, the five renovated bedrooms on the first floor—including the one where the King stayed—have opened as a bed-and-breakfast. You can also buy out the entire castle.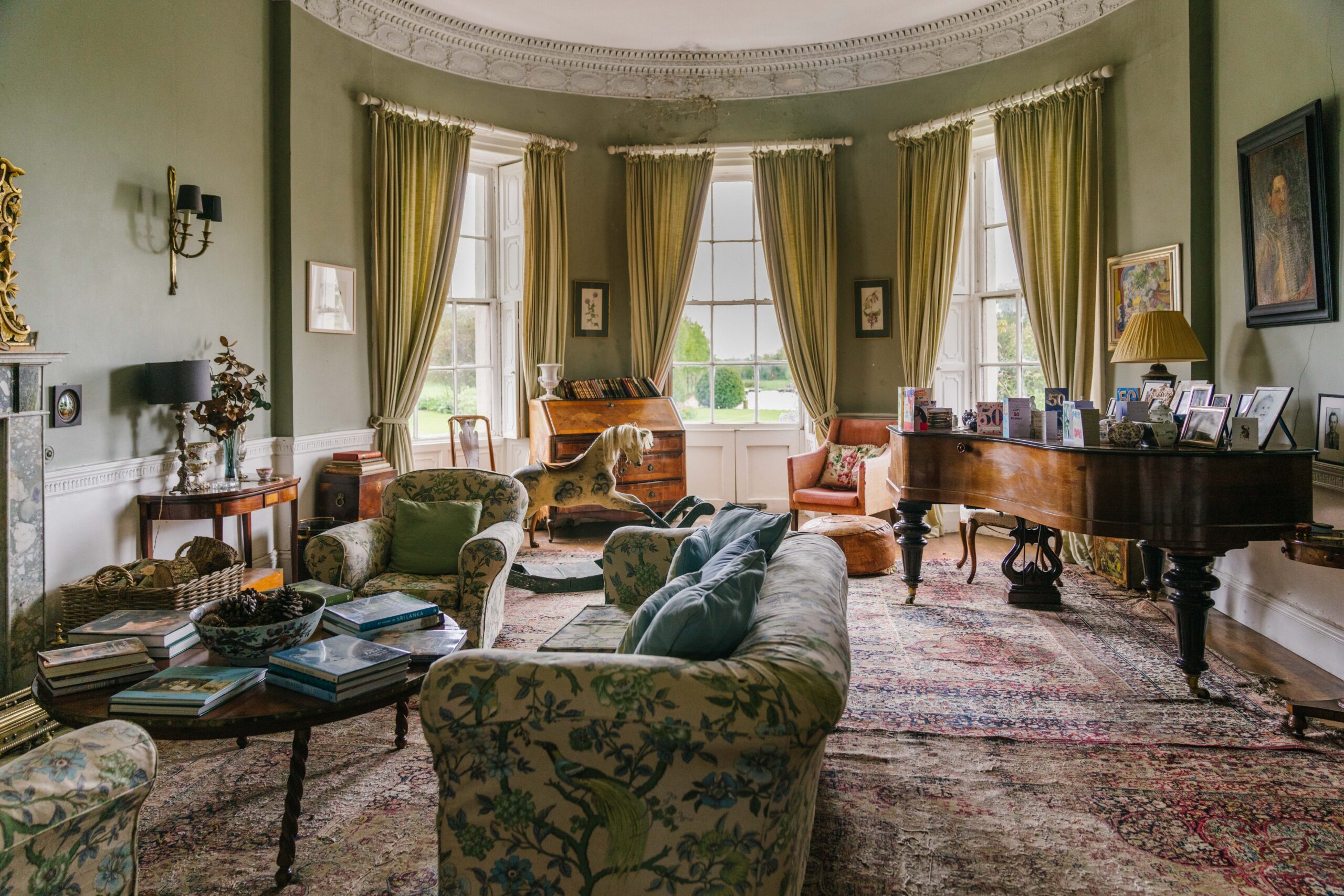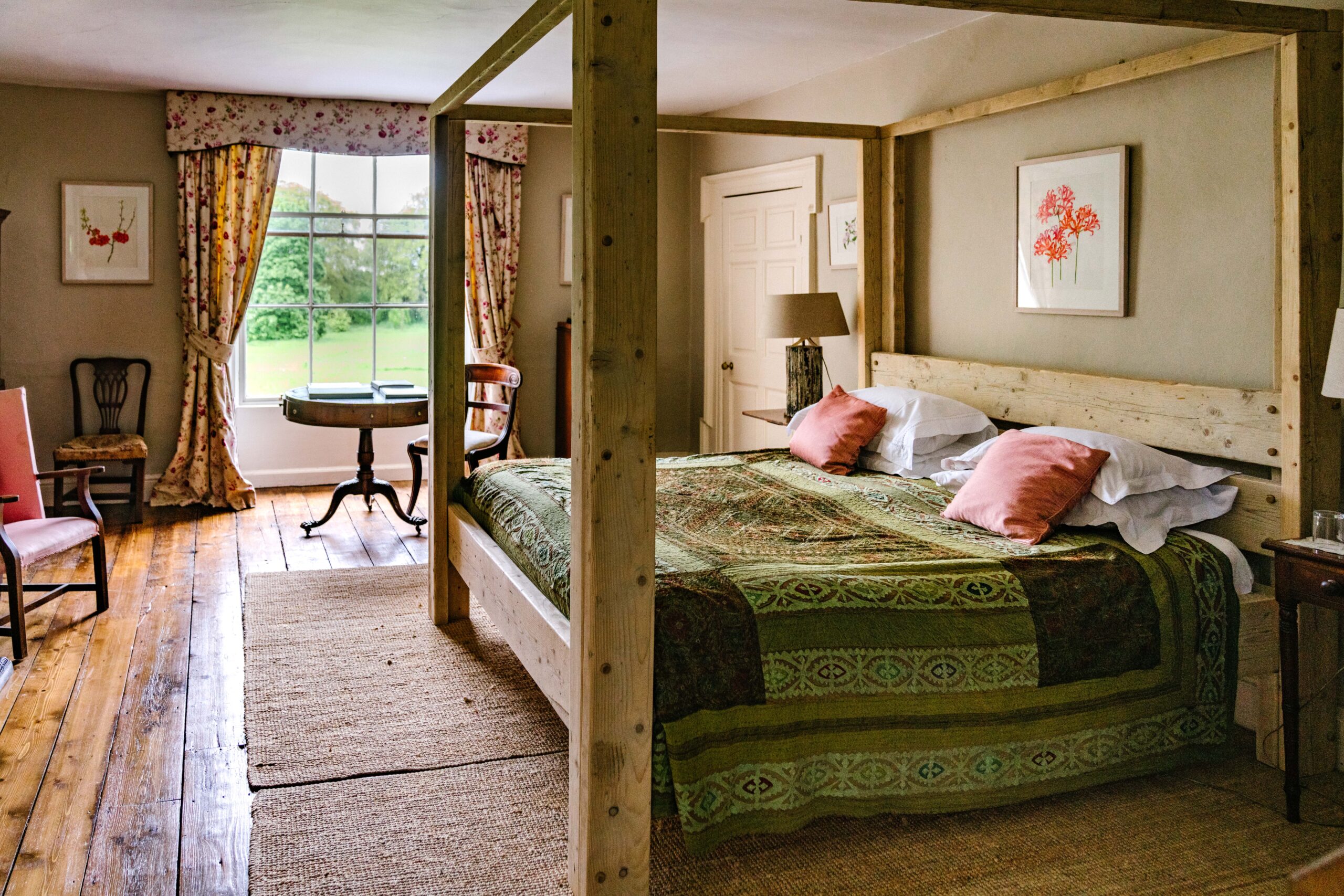 At adjacent 90-acre organic Rock Farm Slane, which Conyngham founded with his wife, Carina, travellers can sleep in the farmhouse, carpeted bell tents, canvas-covered yurts, or lantern-lit shepherds huts. About an hour's drive away in Kildare, Burtown House & Gardens features more elevated accommodations in the form of a stable-yard house big enough to sleep eight and outfitted with antiques and wood-burning stoves. The winter-garden-style restaurant, the Green Barn, is a popular lunch spot for locals and serves cuisine crafted from ingredients grown in the orchard and walled garden. James and Jo Fennell, the couple who own, operate, and live on the estate, are friends of the Conyngham family.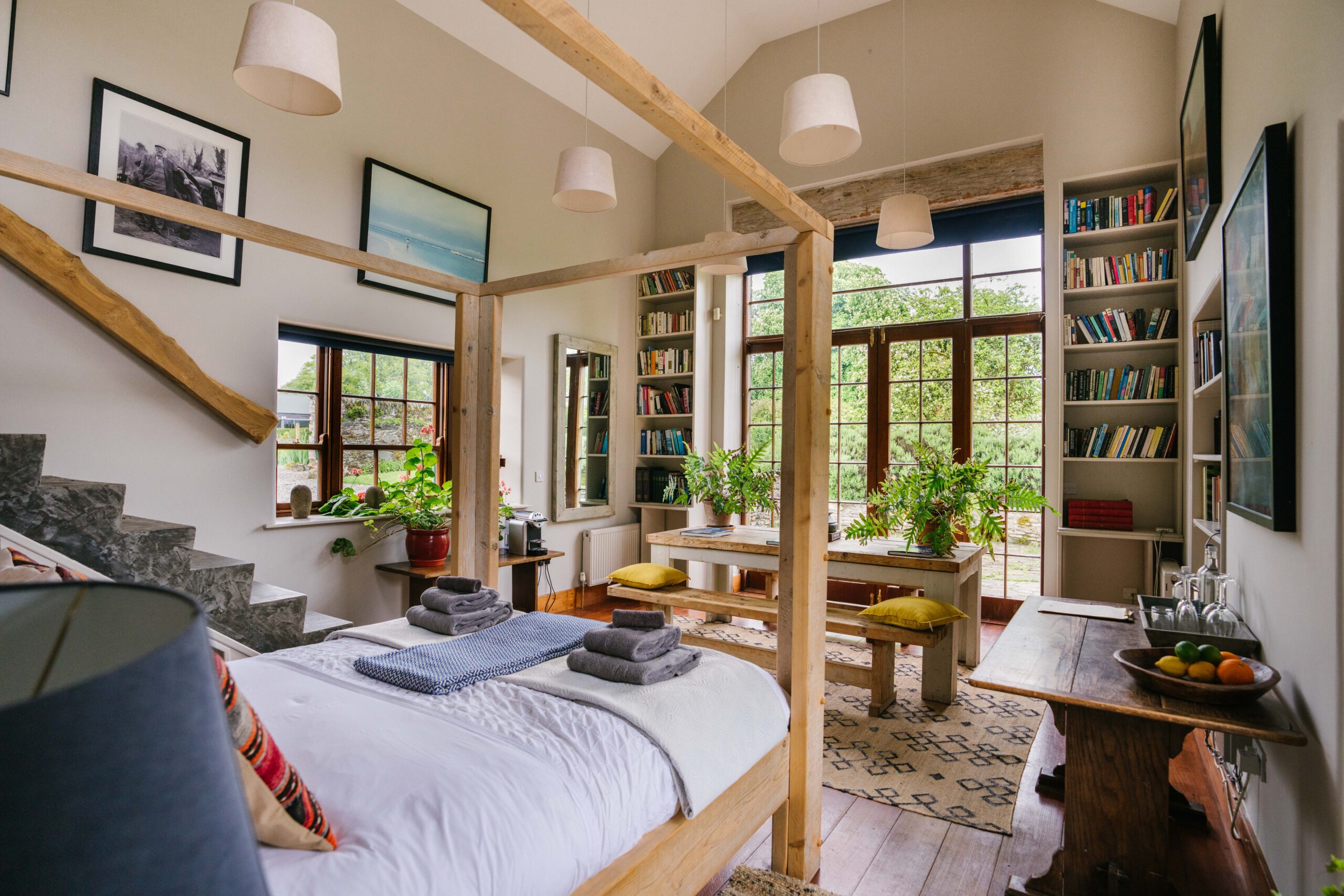 Rock Farm Slane also produces organic meat and vegetables, as well as barley, which has been growing here for hundreds of years. But instead of giving it to cattle, Conyngham decided it was better used to make whiskey, which is "still very much linked to the land," he says, adding it is a barley-only distillery because that's what they farm. "It's about working with nature, not against it."
In 2017, they opened the craft distillery in the castle's restored 18th-century stable yard and strategically incorporated sustainability principles into the design as part of their zero-waste goal. Three years later, they started distilling Slane Irish Whiskey.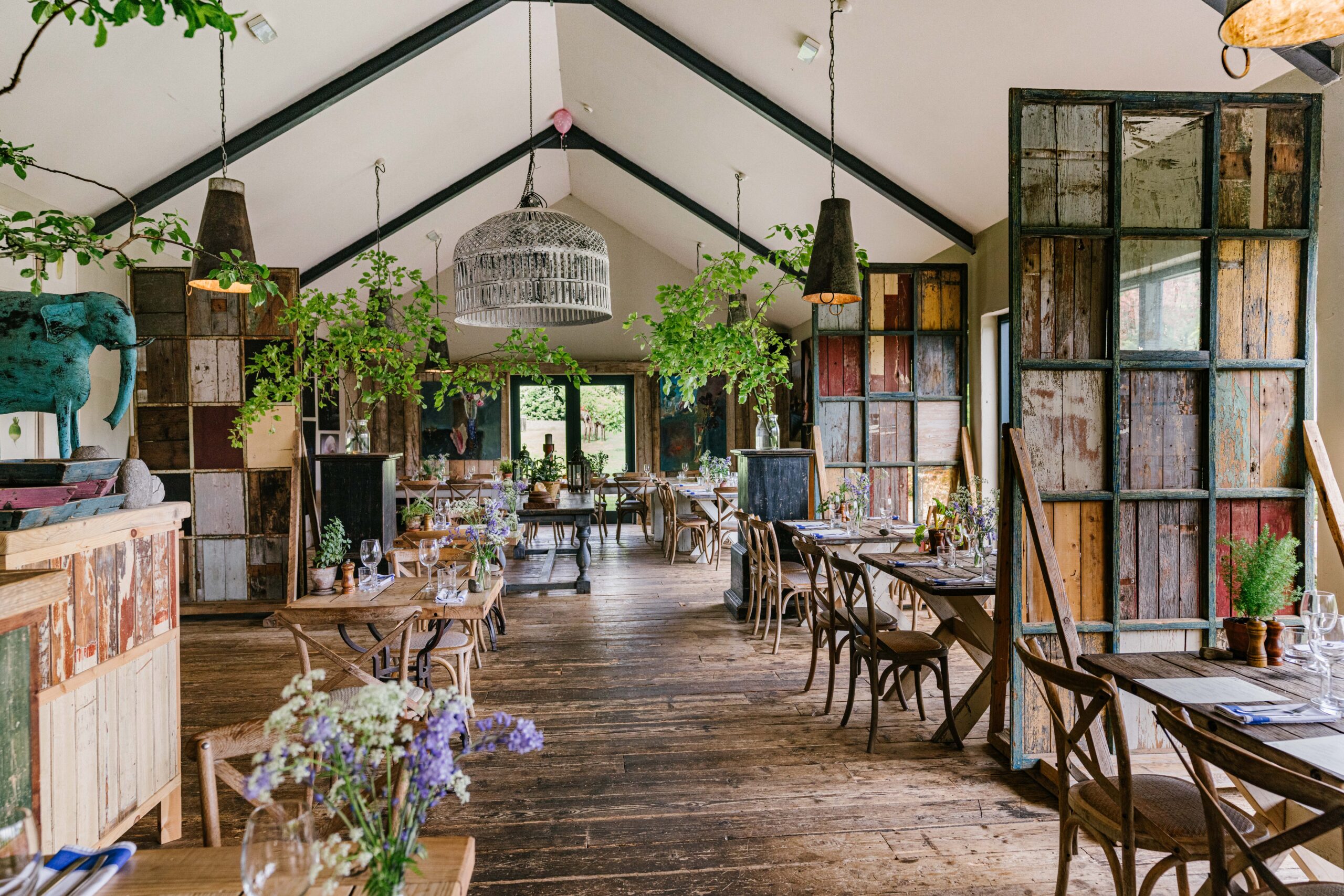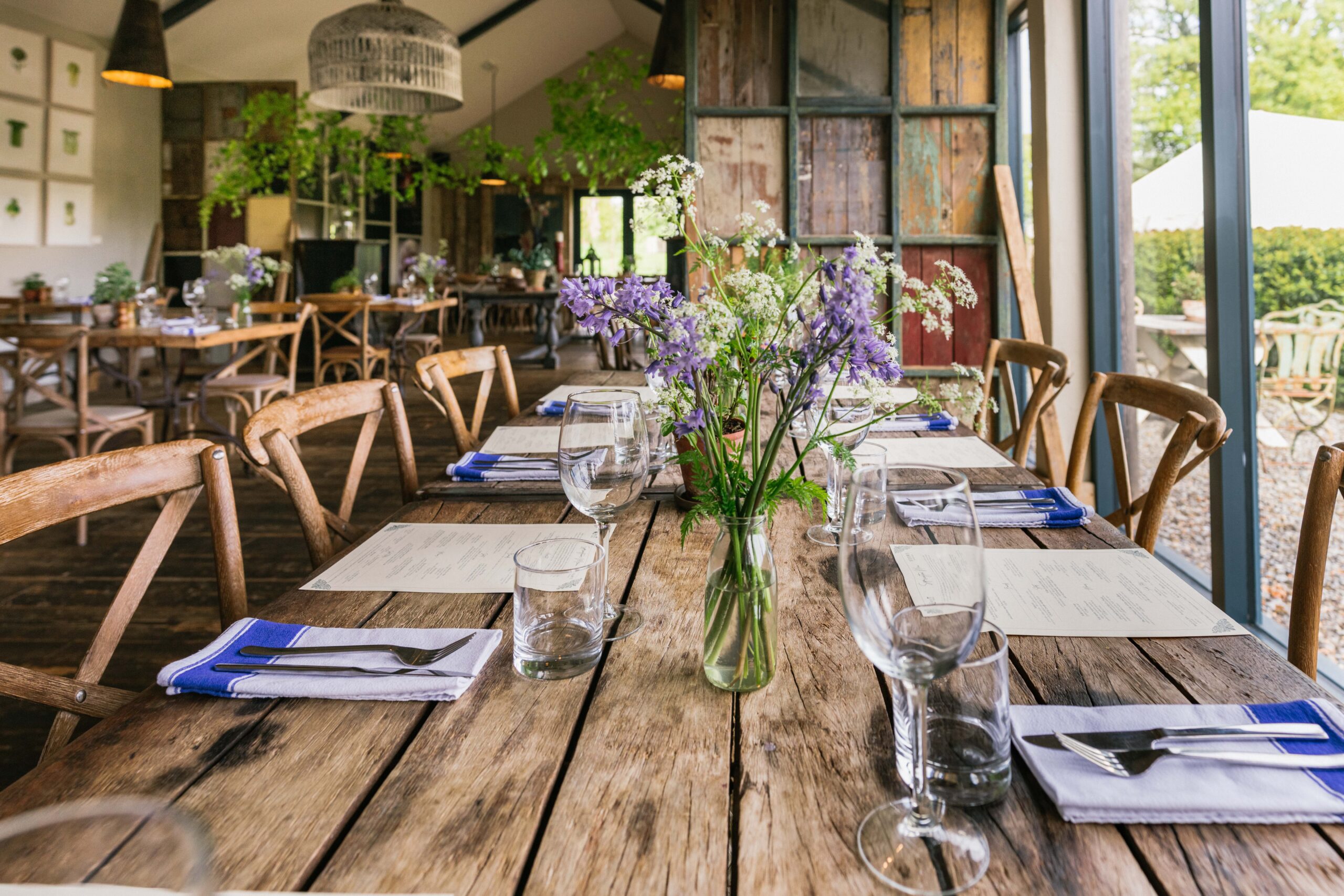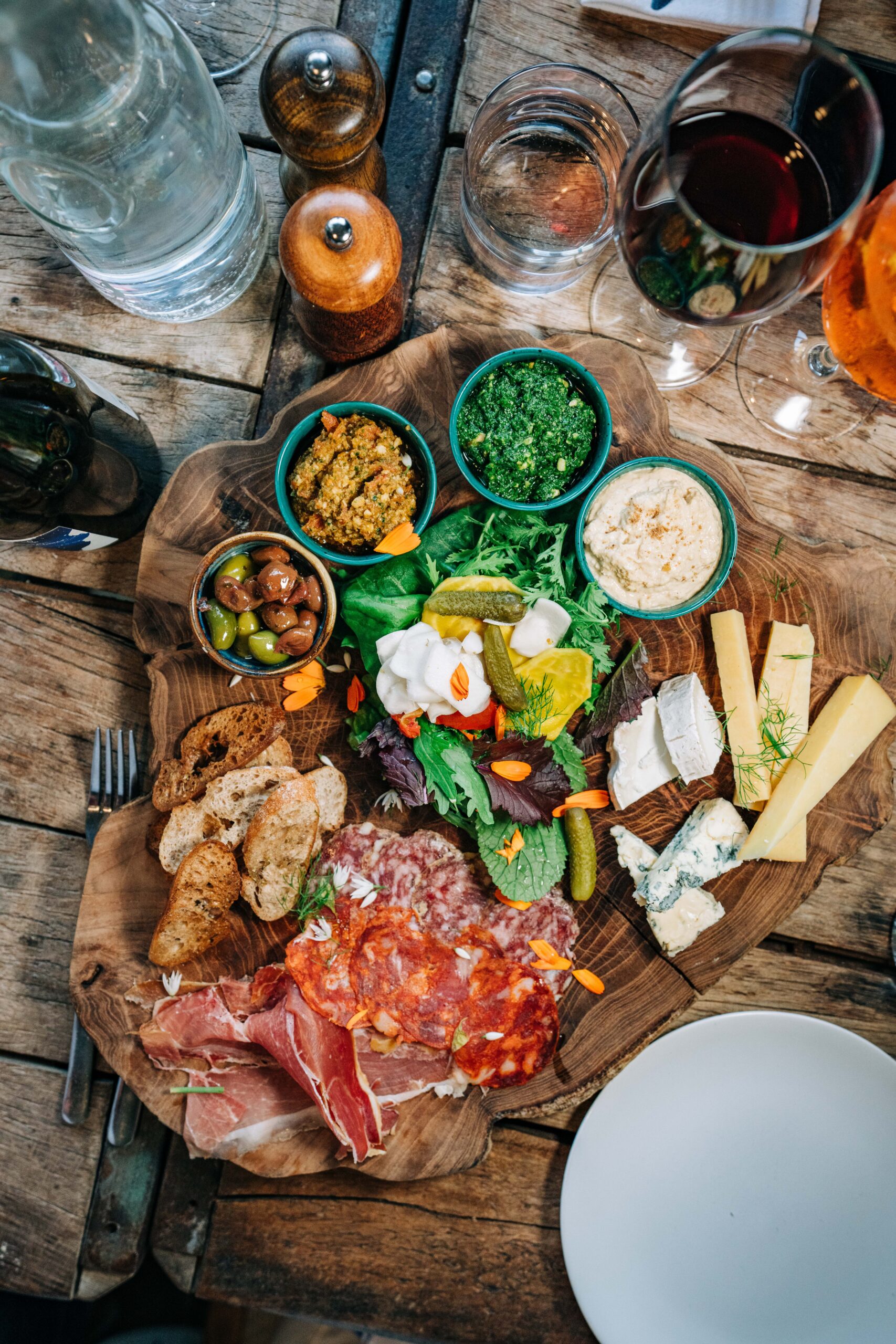 On our first evening at Slane Castle, we sit for a private, five-course dinner prepared by Jeni Glasgow and her husband, Reuven Diaz, a Japanese Filipino chef who did stints cooking in major cities like Los Angeles before meeting Glasgow in New York and moving to Slane. The menu started with charcuterie produced at the Wooded Farm in Boyne Valley and continued with dishes like wood-smoked, slow-roasted pork belly from Slane Rock Farm's resident pigs. Each plate was paired with cider made with estate-grown apples and bottled at the Cider Mill Slane.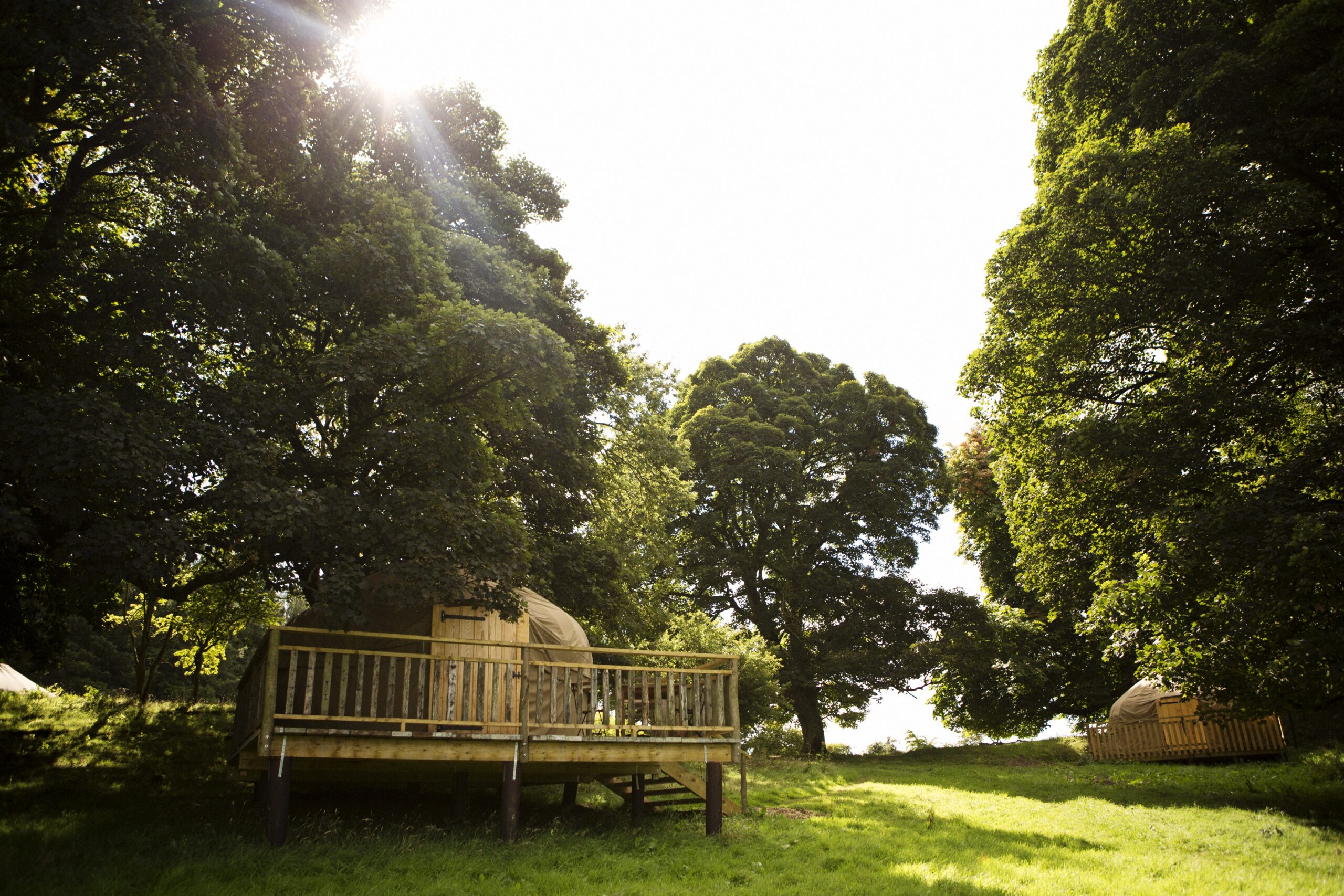 "We're so lucky to be located where we are because of the richness and diversity of local produce, producers, and artisans," Glasgow says. "And it's not that there are a multiplicity of producers—we just have one cheesemaker and one cidermaker, but they're some of the best in the land."
Images courtesy of Ben Hon.