An Ontario Riesling That Rocks the World
Flat Rock Cellars wins big.
Wineries love to cite their successes in wine competitions–a gold medal here, a silver there, best merlot in show somewhere else. But the truth is that not all wine competitions are equally reliable. Some employ judges whose assessments are based on decades of tasting thousands of wines a year, while others use judges who might well be wine enthusiasts but whose experience is limited.
So the signal success of Ontario's Flat Rock Cellars at the 2022 Decanter World Wine Awards in London, England, is meaningful. This competition attracts more entries than any other wine competition, and it is staffed by about 300 judges, including some of the world's best wine tasters. Of some 18,250 wines from more than 50 countries, Flat Rock's 2019 Nadja's Vineyard Riesling was named one of the 50 Best in Show wines of the competition and received a score of 97 out of 100.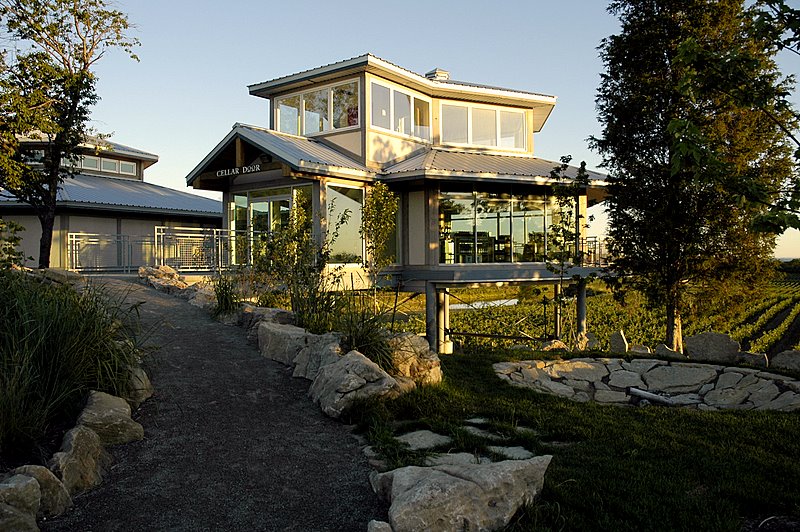 Decanter World Wine Awards' co-chair, Andrew Jefford, noted that "by the time a wine is considered for Best in Show, it's already come through its panel as a gold, it's come through the second judging week where we find our platinums. It's already gold to platinum, so it's a super wine."
As heady as this result was, it was not an outlier for Flat Rock Cellars: another of its rieslings, the 2019 from its Foundation Series, was named Best Canadian White Wine at the 2022 International Wine Challenge, another highly reputable London-based wine competition.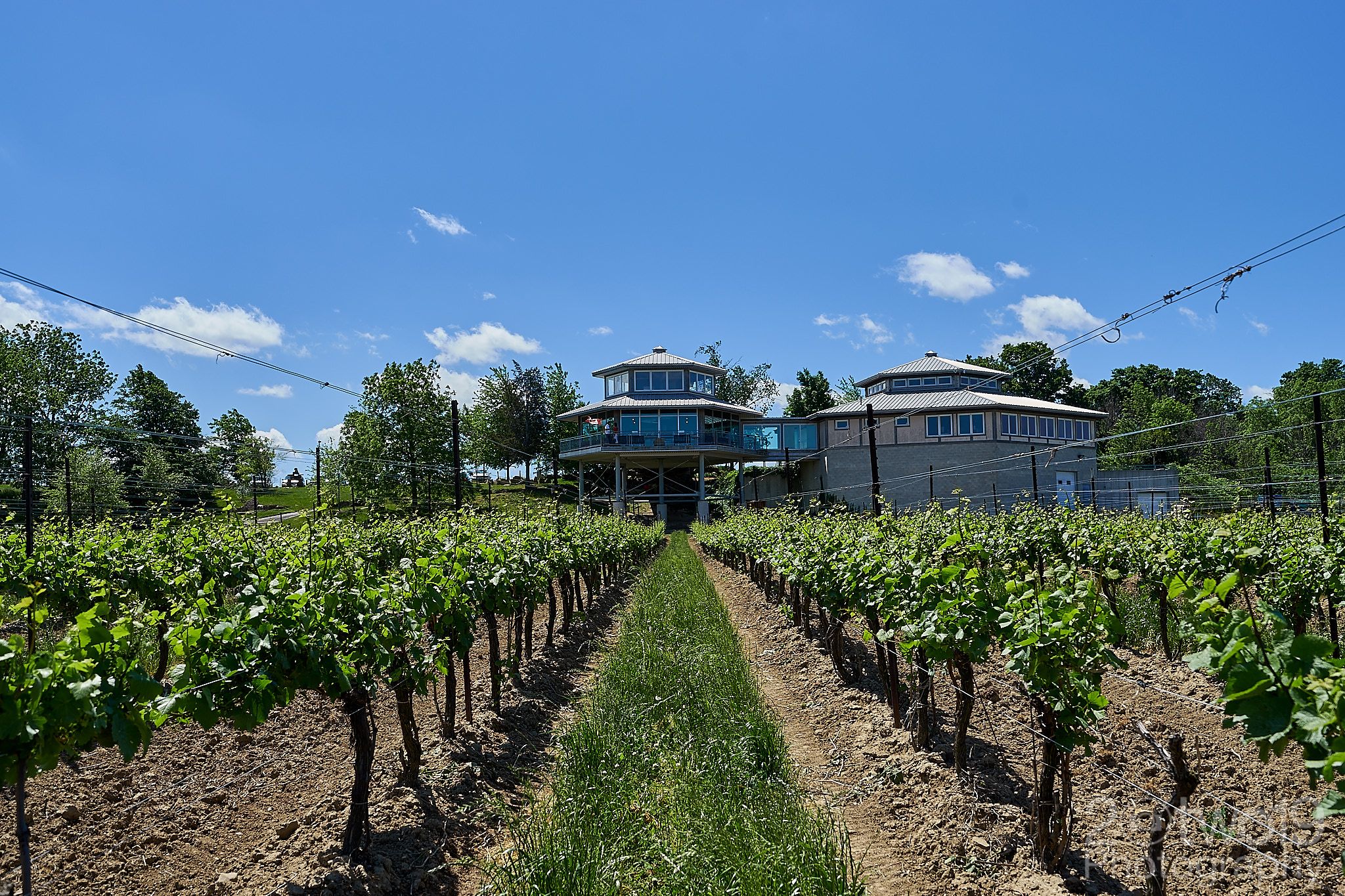 These successes reinforce the long-held belief that Niagara Peninsula has the growing conditions to produce first-class riesling. Along with chardonnay and pinot noir, riesling has been at the heart of Flat Rock's production since the winery opened in 2005. Ed Madronich, who runs the winery today and whose father founded it, says, "We've always known that Nadja's Vineyard was a special place that makes great wines." (The vineyard is named for Madronich's mother.)
Madronich points to the winery's medals in earlier Decanter wine competitions to show that the latest success was not an aberration. "We try to make balanced, elegant wines—they tend to do well in European competitions." The 2019 Nadja's Vineyard Riesling, made by former winemaker (now consultant) David Sheppard, is a luscious, harmonious wine that carries an attractive hint of sweetness in its wide-ranging fruit and perfectly calibrated, bright acidity.
Flat Rock has 80 acres under vine, almost all planted with chardonnay, riesling, and pinot noir. Madronich has resisted the temptation to try to produce wines made from many varieties and in many styles. Output is fairly small: only 435 cases of the 2019 Nada's Vineyard Riesling were produced (that's 5,220 bottles), and sales are limited to 12 bottles per person.


Madronich says Flat Rock's stalwart varieties "can ripen every year. Others can do well, but we shouldn't try to do everything. We want to make very good wines with what we produce." He estimates that chardonnay and riesling ripen every year and pinot noir nine years out of 10, but that cabernet franc (Niagara's most planted high-quality red variety) ripens only seven in every 10 years and cabernet sauvignon only two out of 10. Madronich is, however, producing some gamay, another reliable ripener in Ontario.
One of Niagara's most reliable wineries for almost two decades, Flat Rock is anything but resting on its reputation. It is experimenting with new styles, such as an orange wine made from riesling and gewürztraminer, as well as a new range of labels. They suggest an intrepid, forward-looking winery. The latest result in the Decanter World Wine Awards only adds to the wind already in Flat Rock's sails.
Some Flat Rock Cellars wines
Flat Rock Cellars Chardonnay 2020 (VQA Niagara Peninsula)
Flat Rock Cellars Foundation Series Pinot Noir 2020 (VQA Niagara Peninsula)
Flat Rock Cellars Nadja's Vineyard Riesling 2019 (VQA Twenty Mile Bench)
Flat Rock Cellars Riesling 2019 (VQA Twenty Mile Bench)
Flat Rock Cellars Twisted 2020 (VQA Niagara Peninsula)