First Look: Guest House Maison Rosa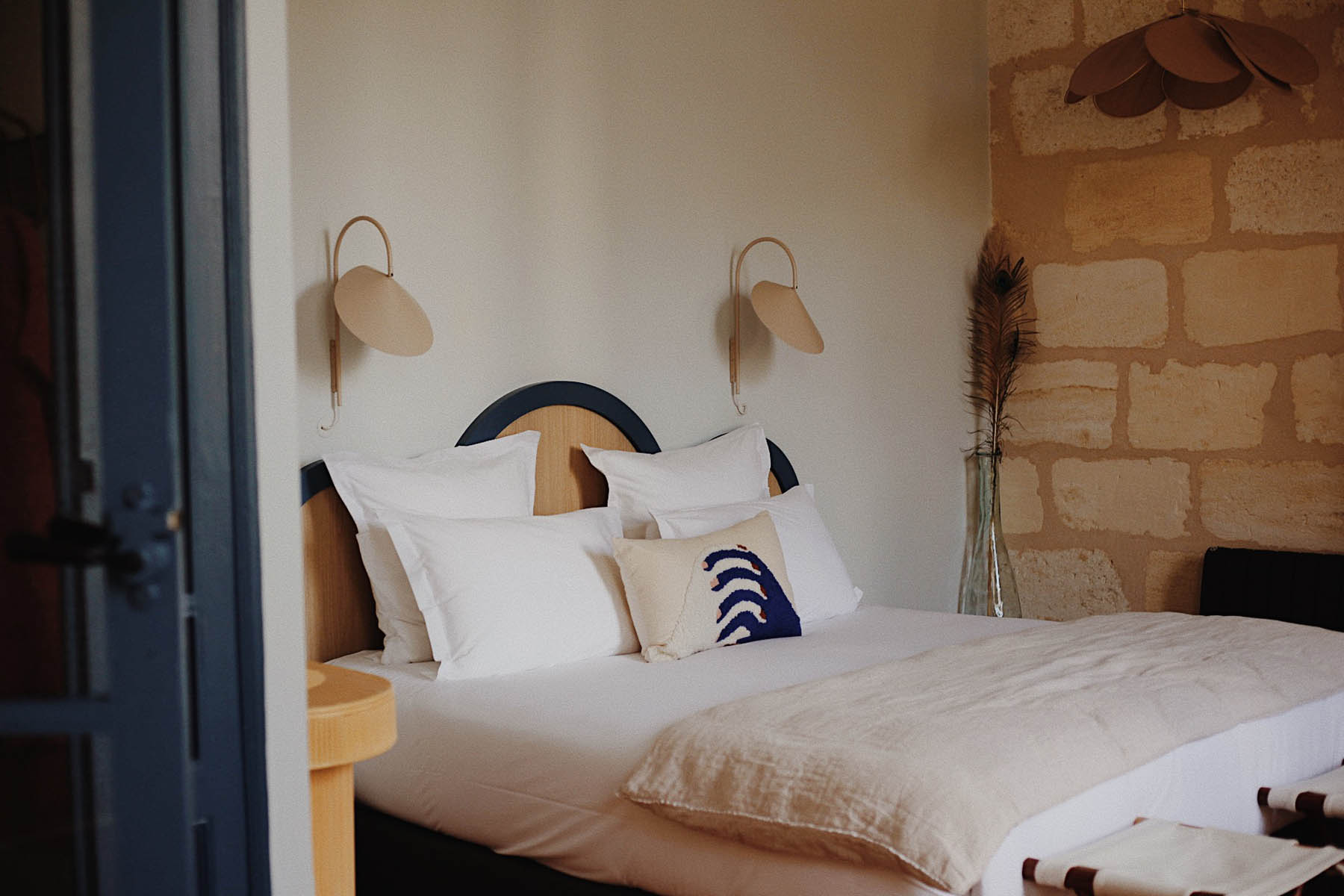 France's port city of Bordeaux is home to newly opened Maison Rosa, in the historic setting of a late-19th-century house. Centrally located in the residential zone of the Saint Seurin – Fondaudège district, this three-storey, three-bedroom maison d'hôtes offers all the must-haves: fashionable rooms, private outdoor access, and customized amenities.
Inspired by well-known Villa Rosa Bonheur, Maison Rosa's owner worked with OTOE, an architecture firm based in Bayonne, which also helped reimagine sister property Maison Fernand. With a recurring thread of royal blue accents, this guest house is calming and uncluttered. Each room exudes a distinctive personality, through natural materials such as stone, tile, cane, rattan, and linen, along with tiled bathrooms with copper fixtures.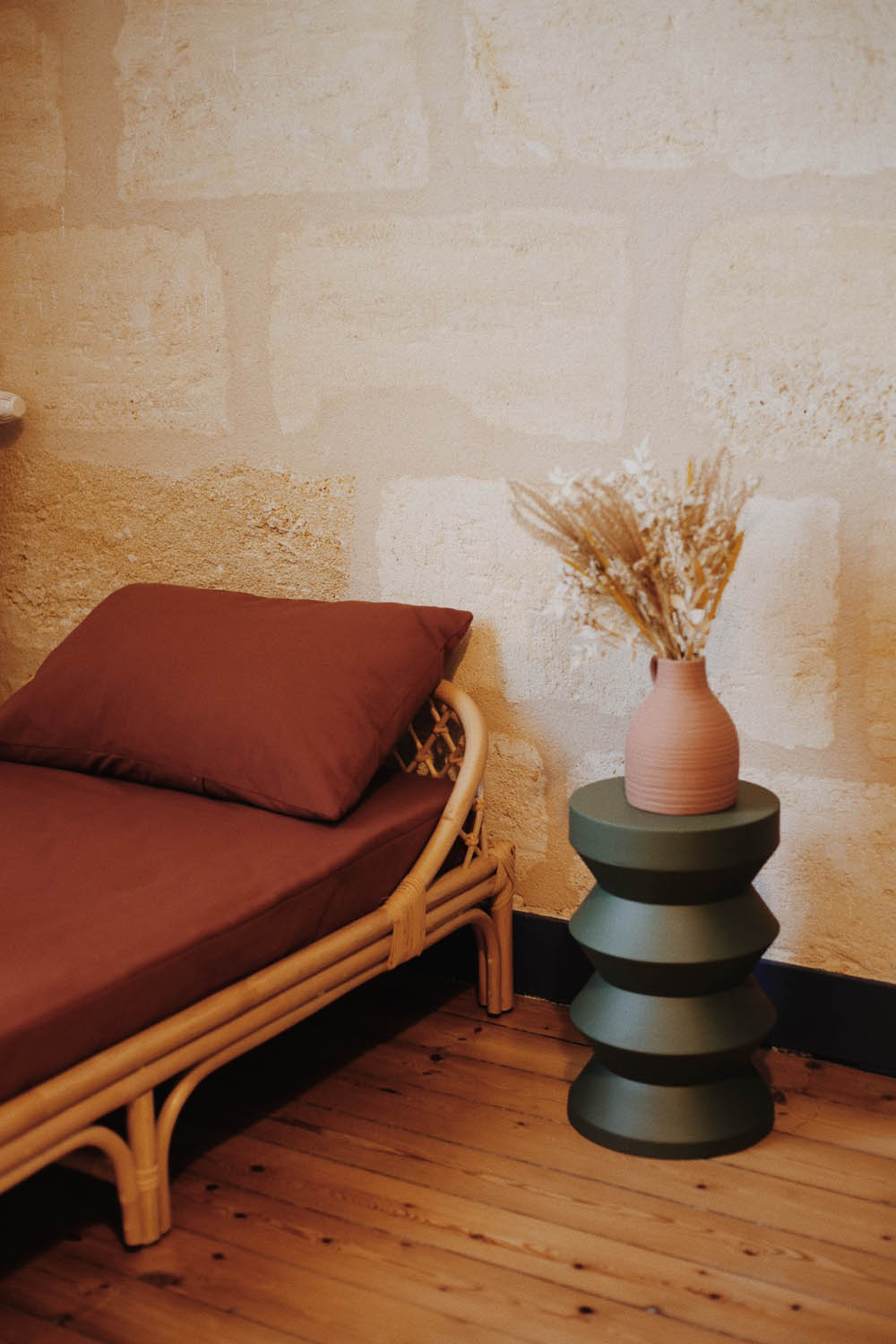 Rooms also feature exposed local-stone walls, velvet accents, linen drapes, mirrors, modern art, Nespresso coffee and Dammann tea, and touches such as dried local wildflowers arranged in coloured vases. A spiral staircase with marble steps and a banister of wood and iron connects the interior floors.
The room named Rosalie has a vintage fireplace, powder-pink panelling, royal blue trim, and sienna walls. The queen bed takes centre stage, dressed in layers of soft white and cream linens and a pair of hanging pendant lights above the night tables.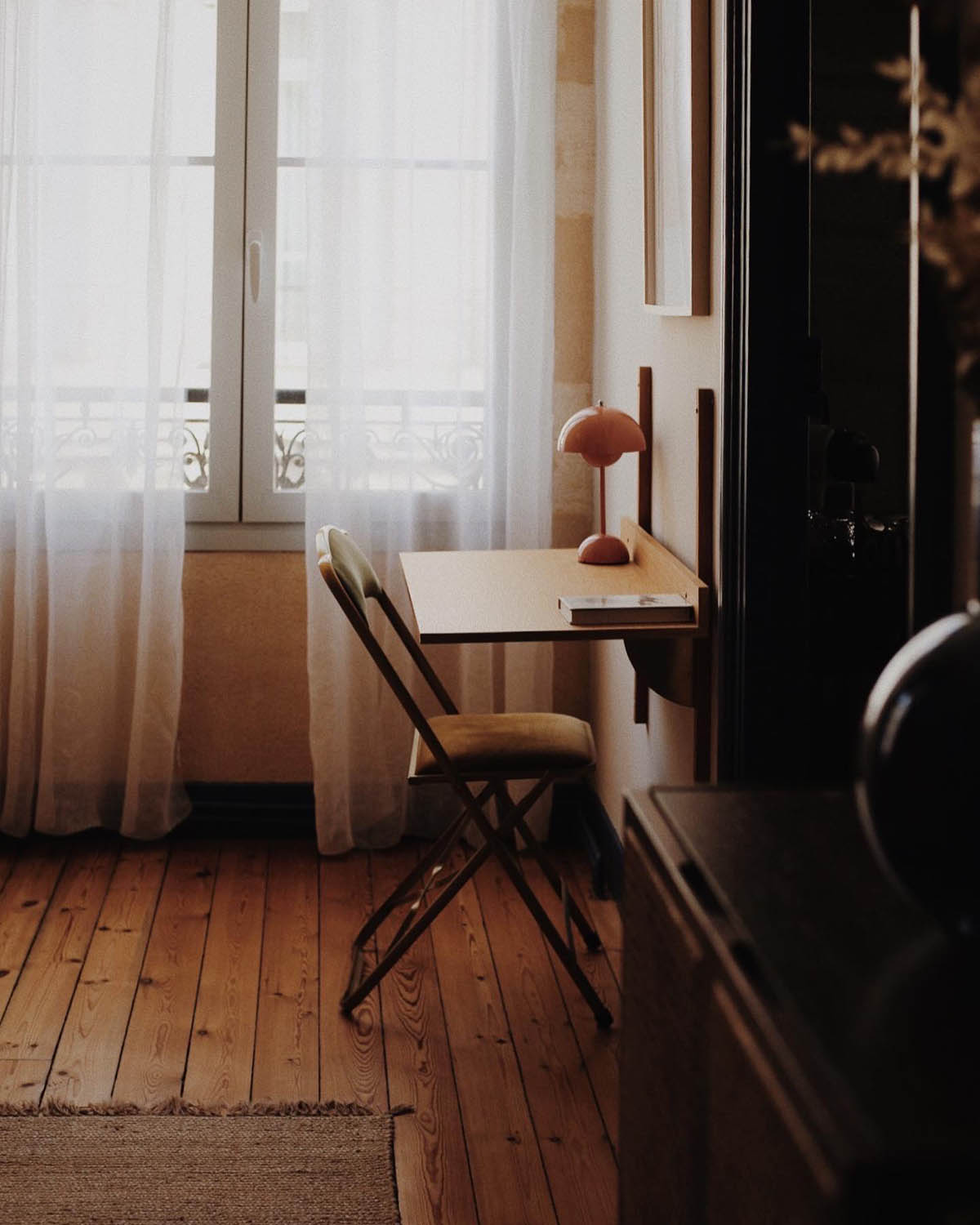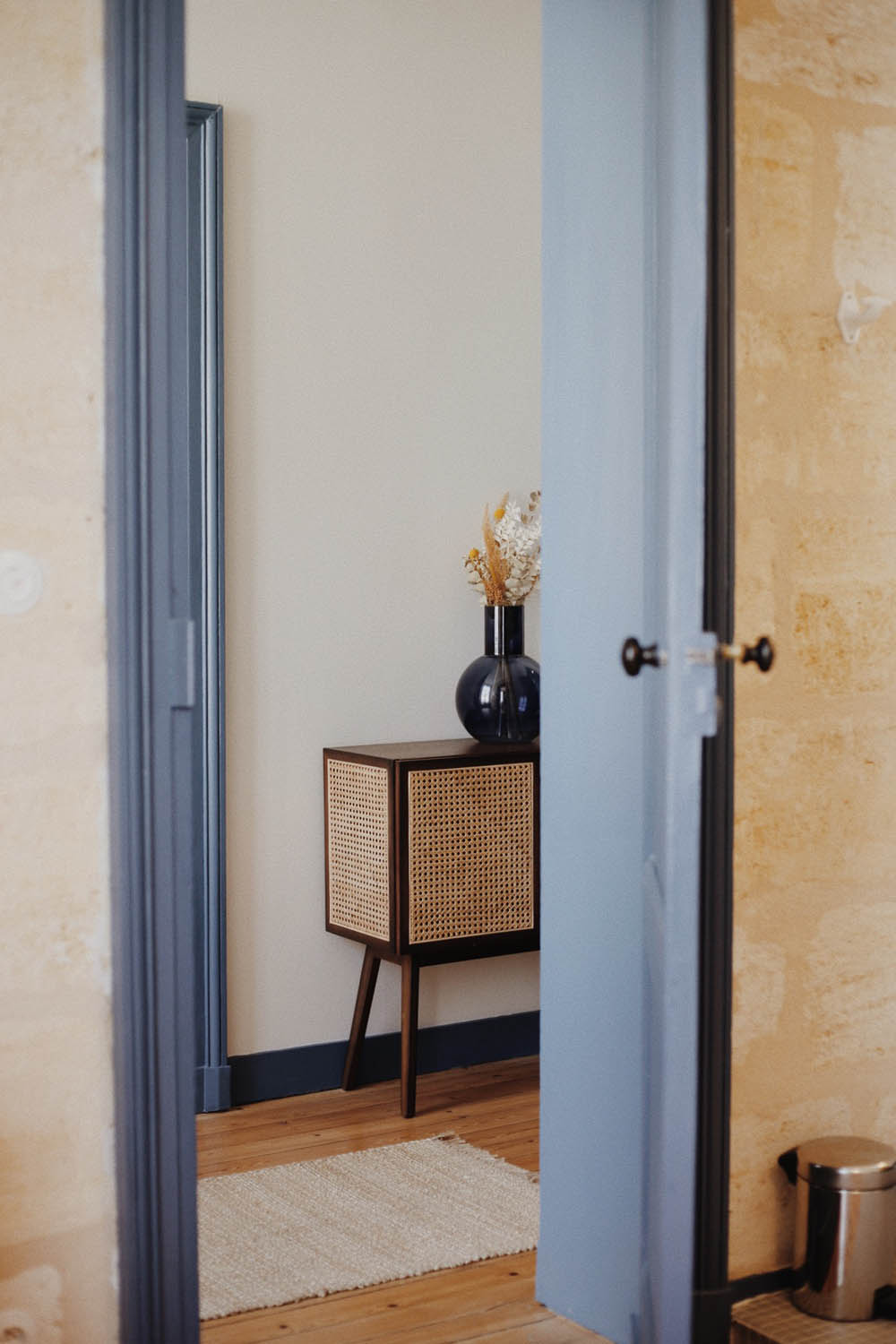 Celebrating shades of blue, Rosa Bonheur is on trend with a curved headboard behind the king bed and below a pair of Arum swivel lamps from Ferm Living. A pair of modern chairs by the vintage fireplace is where guests can relax and take in views of the swimming pool and garden. The bathroom has a walk-in shower and two circular sinks.
Isidore is wrapped in soft tones of green and blue, with a view of the city streets easily glimpsed from the cane chairs and bistro table. Contemporary abstract-patterned wallpaper balances the cream-coloured local stone bathroom tiles, and a small desk between bedroom and bathroom provides a place to write postcards.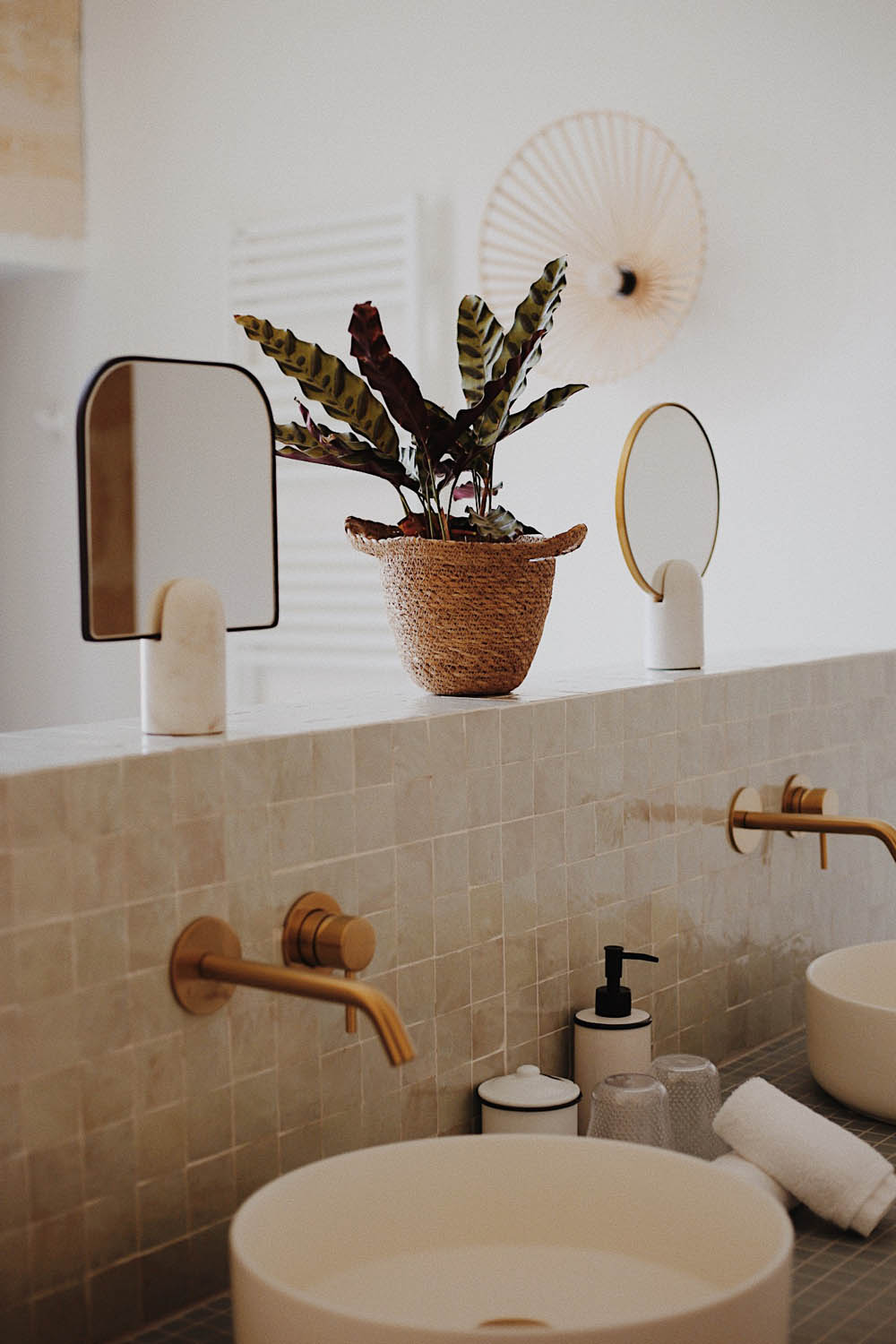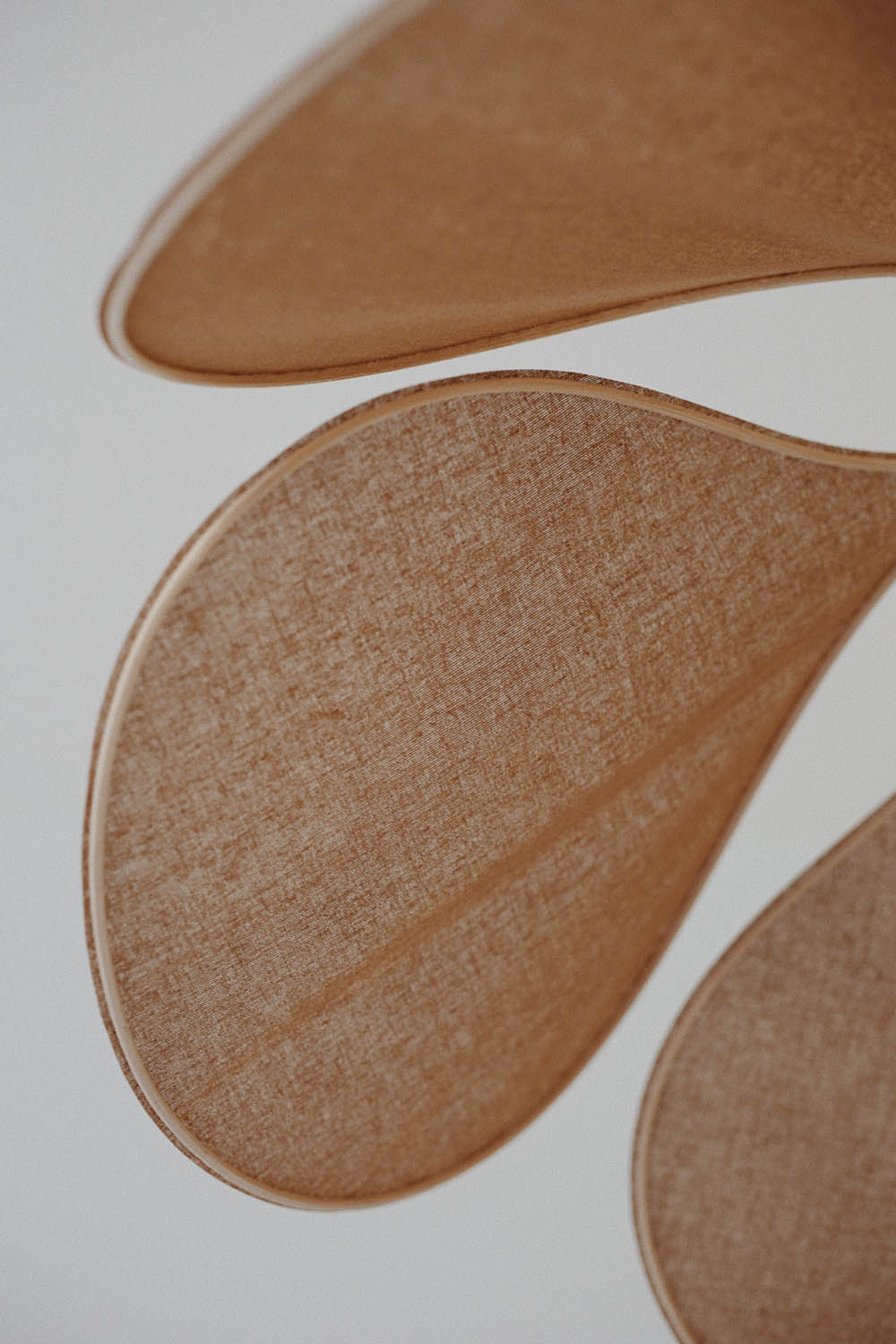 Continental breakfast is delivered in a woven picnic basket to the room or can be enjoyed as a buffet in the dining room, featuring freshly squeezed orange juice, coffee, pastries delivered daily from the local bakery, and housemade jam.
After wandering the city known as "La Belle Endormie" and sampling nearby tasting rooms, guests can revel in exclusive access to Maison Rosa's shaded terrasse and take a dip in the eight-by-four-metre swimming pool. And in the evening, an aperitif basket can be delivered, created daily with items to satiate one's palate in one's own Bordelais paradise.
Maison Rosa is part of the newly-launched eviivo Collective, independently-owned luxury boutique properties from around the world.