Design Space: Cops Lewis by Kilogram Studio
An industrial monochromatic doughnut shop in Toronto.
Grey isn't the obvious first choice when choosing a colour palette for a doughnut shop—a luscious pink or maybe a nice shade of tangerine is more likely. But when it came to designing Toronto's newest Cops doughnut shop, on Lewis Street, Kilogram Studio opted for the unconventional. Instead of the typical saccharine storefront decked out in vibrant colours and cartoonish artwork, Cops, a tongue-in-cheek reference to police officers' love of doughnuts, takes a more understated approach.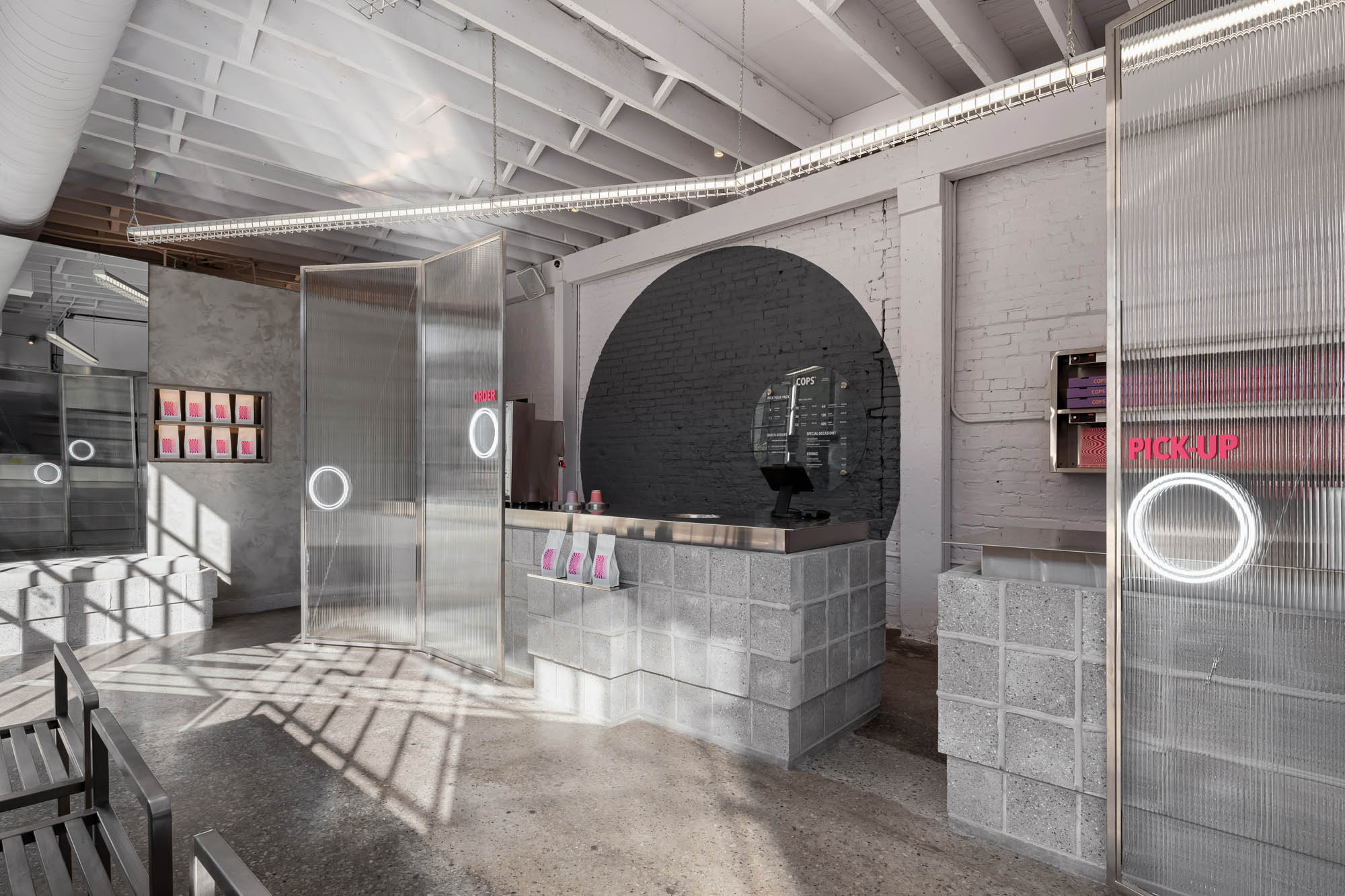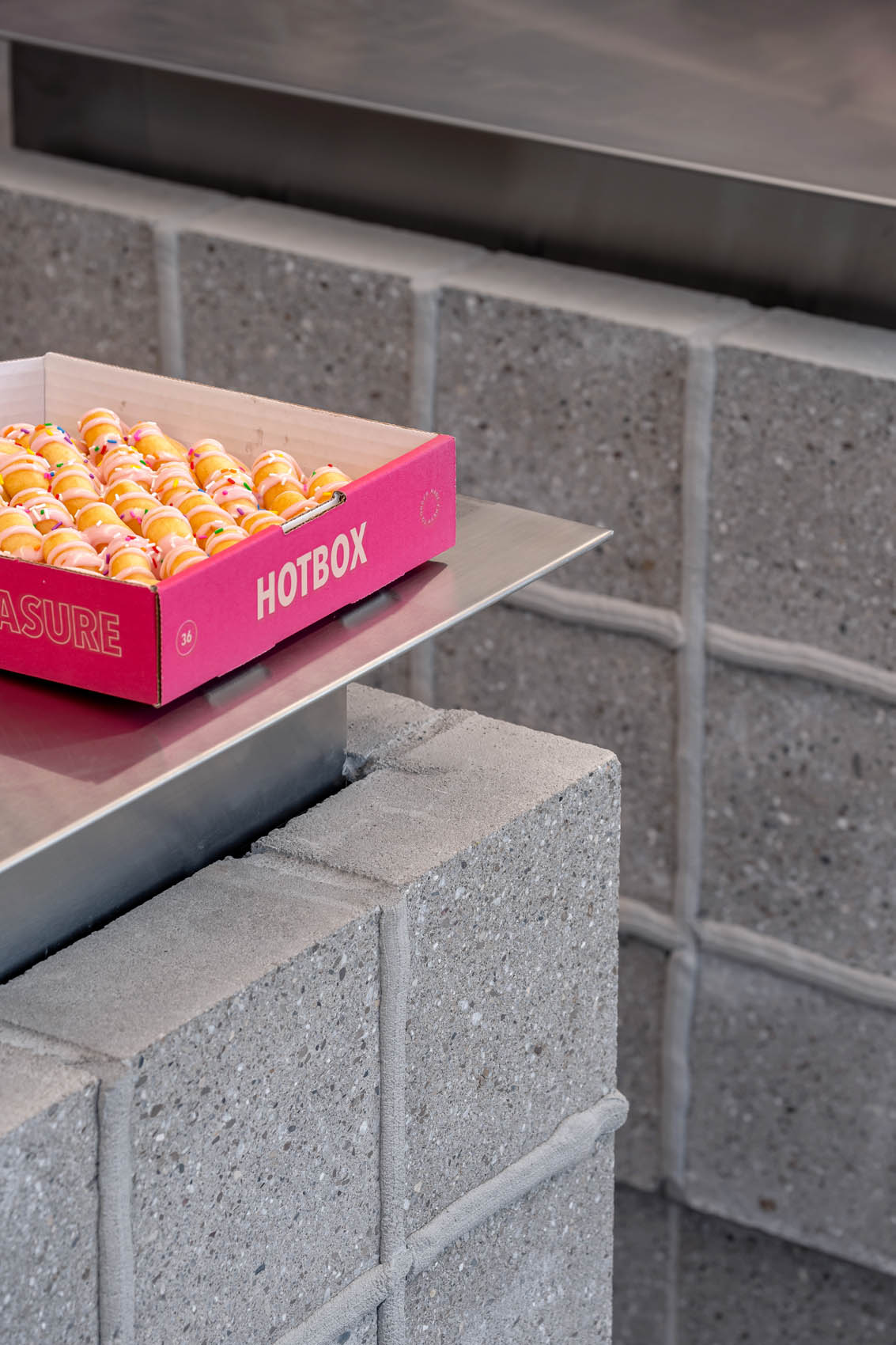 Inspired by the space, a repurposed car repair shop, the store is industrial and modern, with a monochromatic grey and silver palette that helps the colourful doughnuts and their packaging pop. Kilogram embraced the tactile experience of making the sweet treats by incorporating lots of texture, reimagining building materials as baking components: concrete oozes between concrete blocks like a cream filling, and the sheen of the stainless-steel counter mimics the tantalizing glaze of a doughnut.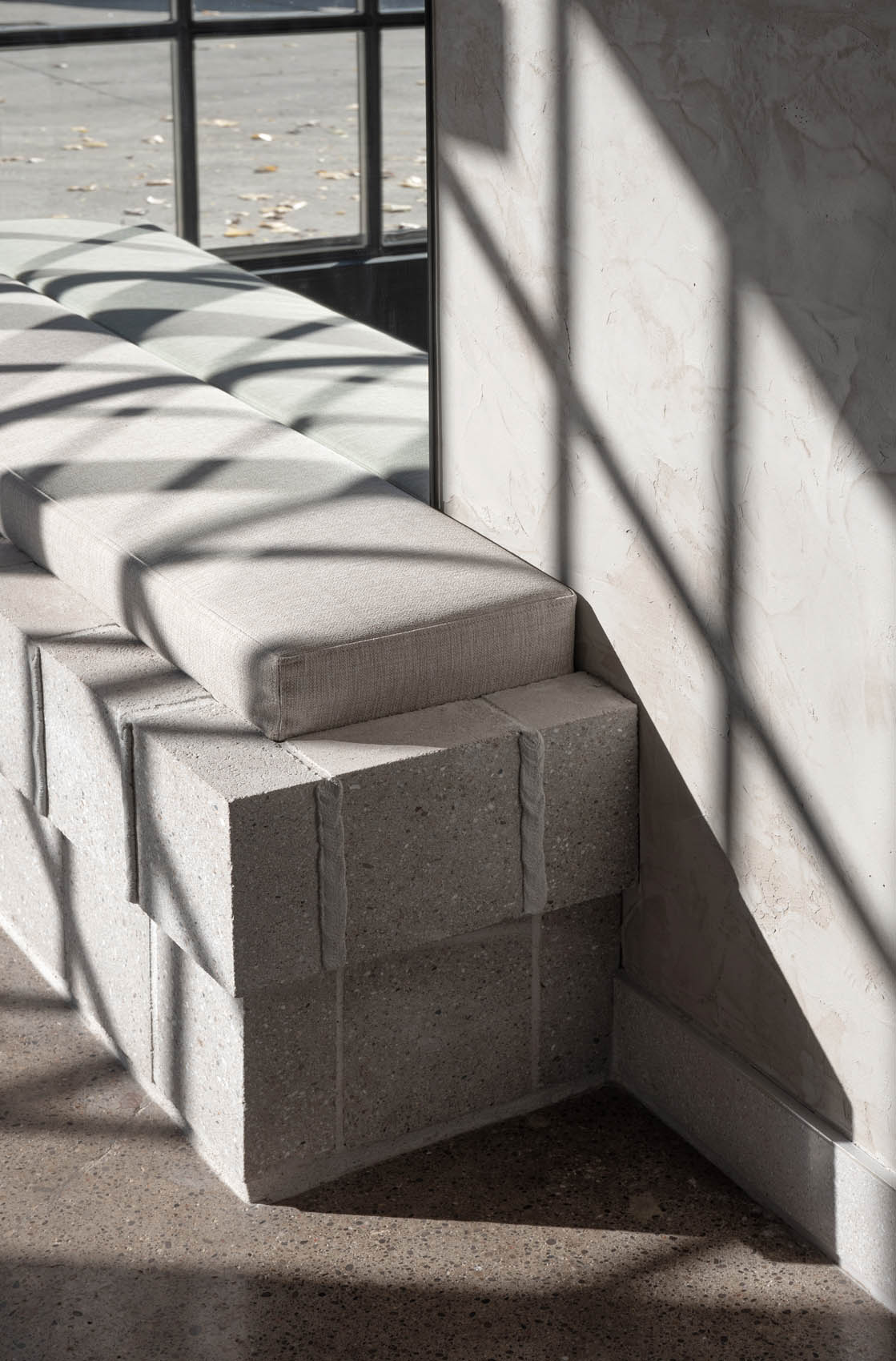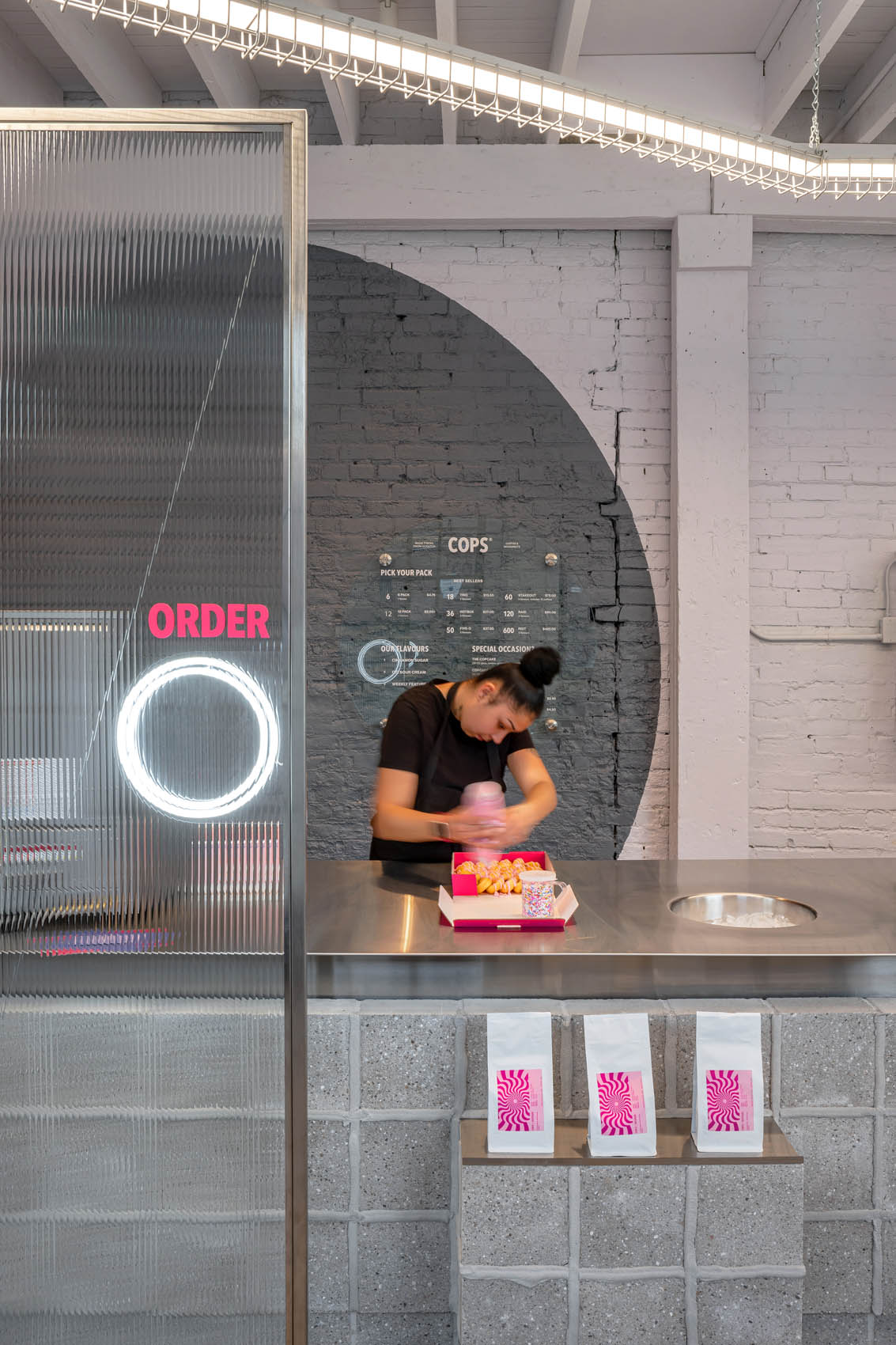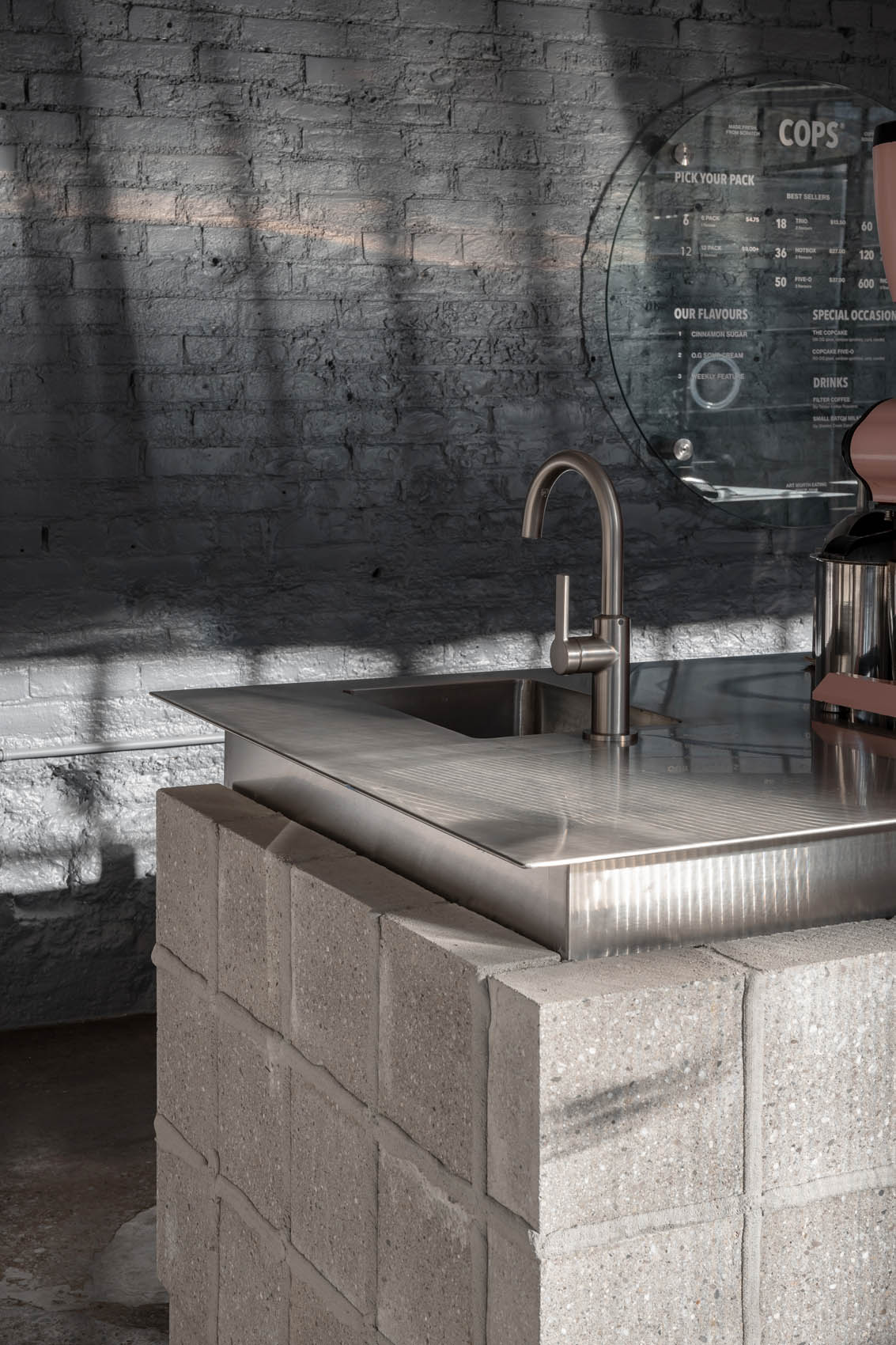 Large gridded windows bathe the interior of the westward-facing shop in light, and fluted glass screens separate back-of-house operations from the front. Along the ethereal glass panels, illuminated LED circles direct the customer to the counter, a modern doughnut-inspired bread-crumb trail leading the way to delicious desserts.
Photographer by Scott Norsworthy.