Small towns, big stories.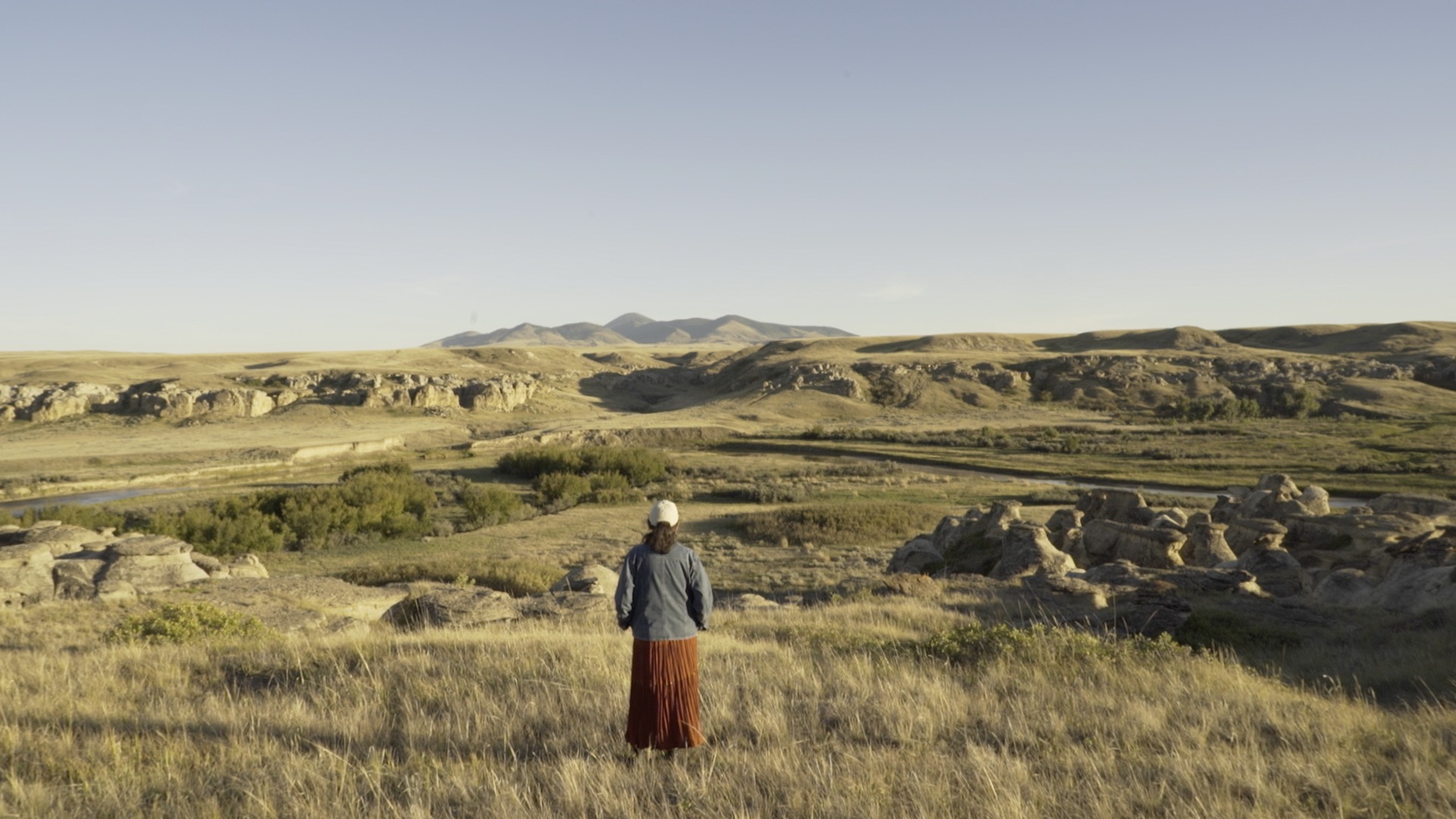 Canada's prairies are vast—infinite-seeming to anyone who's driven through them—and the communities they're home to are resilient and tight-knit. For outsiders, the area can seem mystifying and inaccessible—it's hard to get to know the Prairies. Perhaps because of that, they have long been underserved by Canadian culture media. Filmmaker Scott Parker set out to rectify that omission by spearheading the Grasslands Project, a series of 10 short Canadian National Film Board documentary films shot across Southern Alberta and Saskatchewan, which debuted in May 2016.
Working over an area of 160,000 square kilometres, Parker interviewed hundreds of rural central Canadians, providing a platform for them to share their narratives in the first-person. "We wanted to stay away from narration," says Parker, whose shots of tawny fields and empty towns, sound-tracked by the wind ruffling through grass, convey both exhilarating expansiveness and eerie isolation. "We didn't want some disembodied third party voice telling us about the Prairies; we wanted the people of the Prairies telling their own stories." Along with NFB executive director David Christensen, Parker organized community engagement meetings in 12 prairie towns to discern the subjects most relevant to locals. "Our intent was to dig essential prairies stories out of the ground, brush them off, and reveal them to local residents, people across Canada and around the world," says Parker. "We made sure that people saw cuts of the films before they were locked in—it was important that not only did the film's subjects participate in the creation of the films, but that they could ensure that the stories Scott was directing accurately reflected their lives," Christensen adds.
"You found the worthy and you gave them their moment."
Parker and Christensen's dedication to community-oriented storytelling allowed for sharp and touching insights into a part of the country many urban Canadians are unfamiliar with. In one short film, A Rancher's View, ranchers try to protect their livelihood, while the conservation community prepares to defend sage grouse and other prairie species from being stamped out. In No Other Place, artists comment on the landscape that influences them as they work in solitude, while The Val Marie Hotel reveals the tireless toiling of thin-spread proprietors at a small town's last social hub. The narratives are tender and powerful, but Parker wistfully remarks that the Grasslands Project far from captures all of the region's compelling tales. "There were stories that I got close to but couldn't get traction on, or make enough connections," he says. "We were closing in on a story about Aboriginal hunting in the Prairies, and tried to film the last few days of a pioneer before she packs up her lifelong home to go and live with the children in the city. We heard stories about tenacious community efforts to save local landmarks: elevators, schools, hotels, and even an important petroglyph site at St. Victor. But these are the thousands of stories and lives that have come and gone on those Prairies, never to be captured."
And yet, within its short episodes, the Grasslands Project admirably honours the Prairies. "An artist from Radville [Saskatchewan], Scott C. McLeod, summed the project up terrifically," says Parker. "He told us 'You found the worthy and you gave them their moment.'"
Watch the Grasslands Project, here.