The Gordon Murray T.50 Is Here as the True Successor to the McLaren F1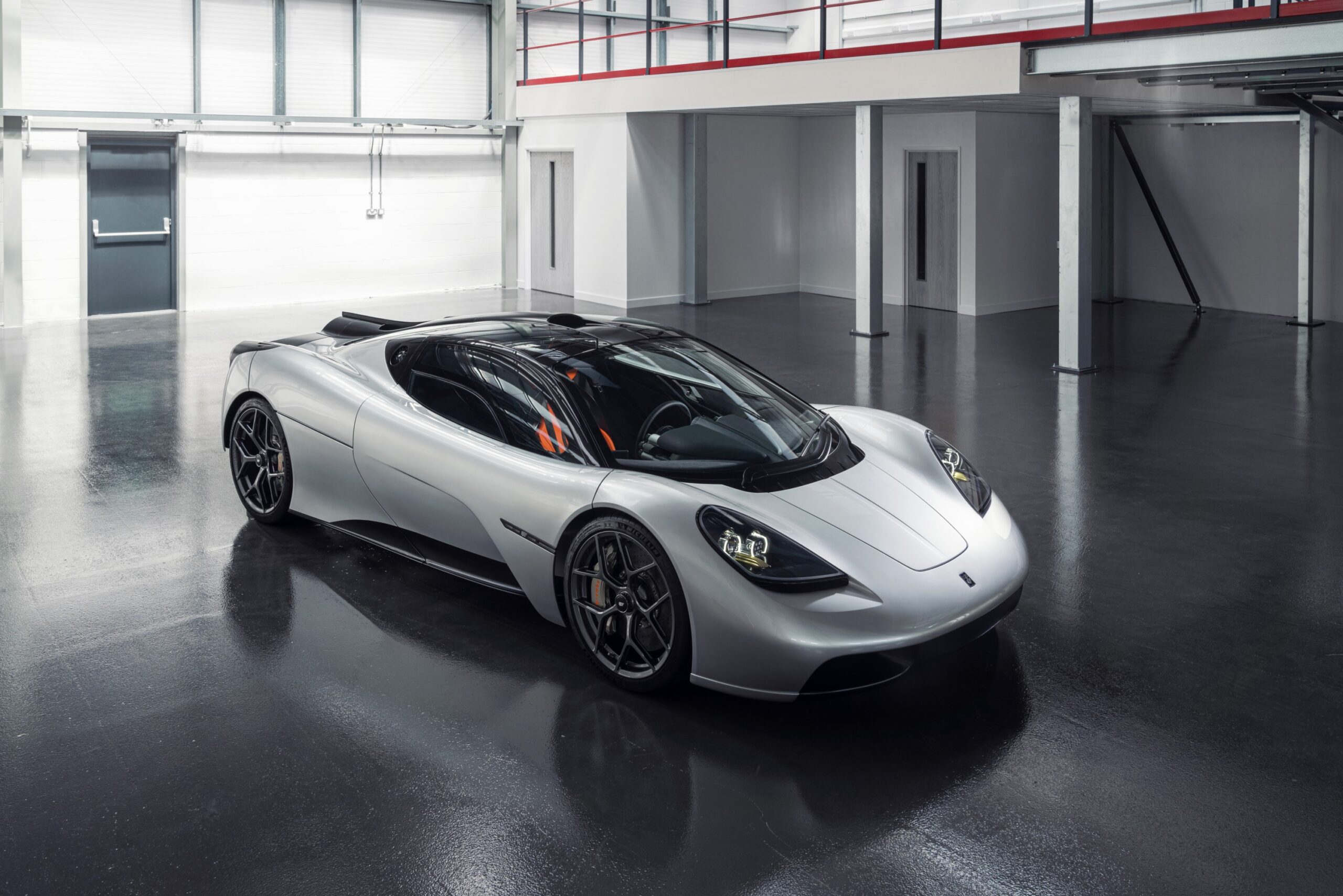 The McLaren F1 of the mid- to late '90s is a legendary sports car that still turns heads today. Sporting a naturally aspirated V12 engine from BMW that allowed it to hit a top speed of 240 MPH (386 km/h) and a unique design that featured three seats, it's highly sought after by collectors. However, Gordon Murray, the designer of the McLaren F1, and his automotive startup Gordon Murray Automotive have been working on what is best described as a spiritual successor to the iconic F1.
It's called the T.50. This vehicle is lighter and faster than the original while sporting a semi-practical three-seat layout. It should also be an incredible driving experience thanks to the use of a six-speed manual transmission and an advanced bit of aerodynamics that includes a 16-inch fan mounted in the rear. Only 100 of these surely spectacular vehicles will be built, and here's why you'll want to put your order in as soon as possible.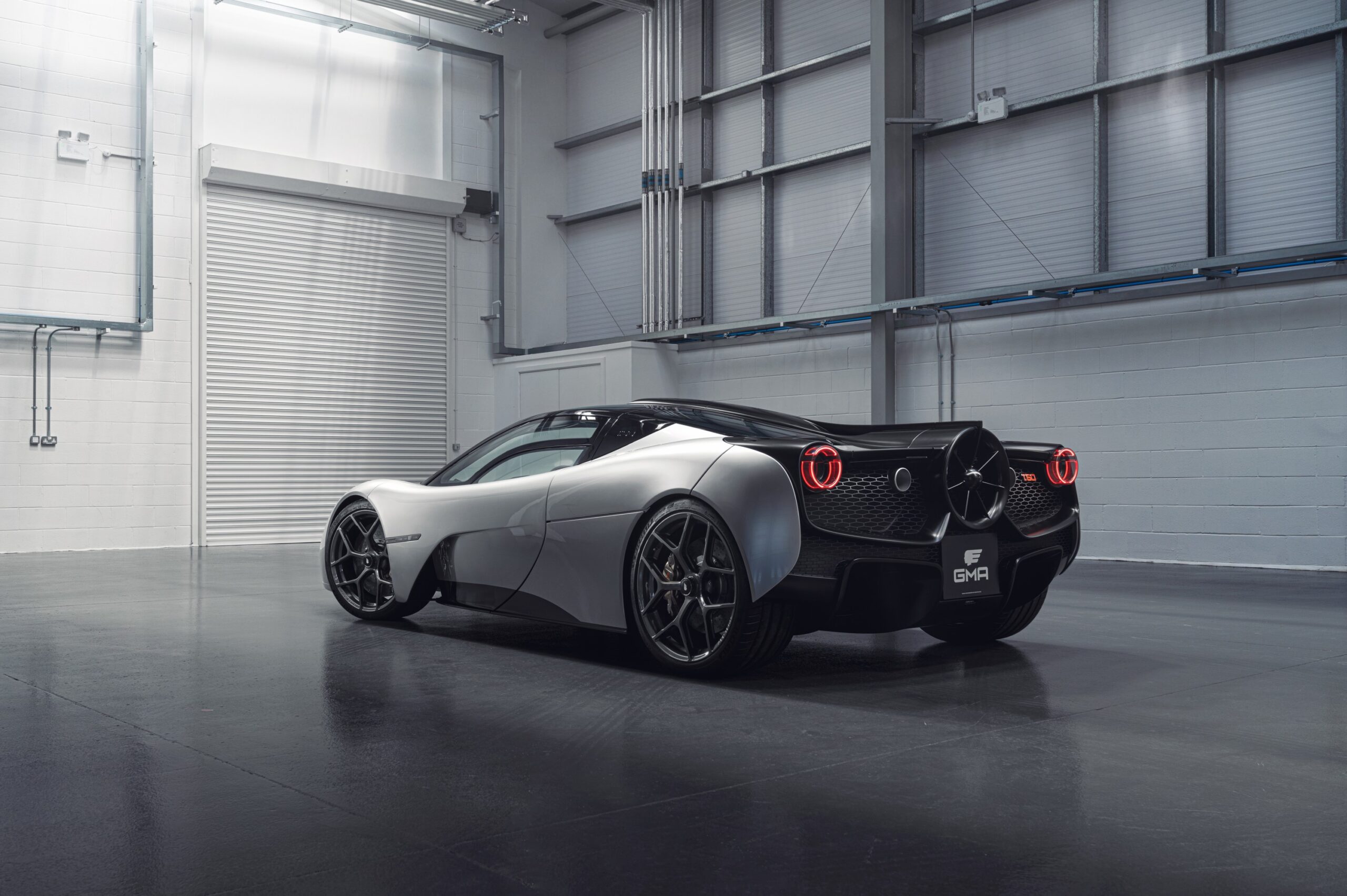 Drivetrain
Powering the T.50 is an unbelievable engine. This is a 3.9-litre V12 engine that features an astronomical 12,100 RPM redline, an output of 654 horsepower, and 344 lb-ft of torque. It's incredibly light at 986 kilograms (2,173 pounds) and will hit the top engine speed in just 0.3 seconds. While Gordon Murray Automotive says that it's not chasing top speeds and hasn't released any acceleration figures, we would be surprised if the T.50 isn't one of the fastest cars on the road. Even if it's not that fast, it's sure to be engaging. With the quick-revving and responsive engine on board, the T.50 is also equipped with a six-speed manual transmission, with five close-ratio gears built for speedy acceleration and one longer gear designed for high-speed cruising.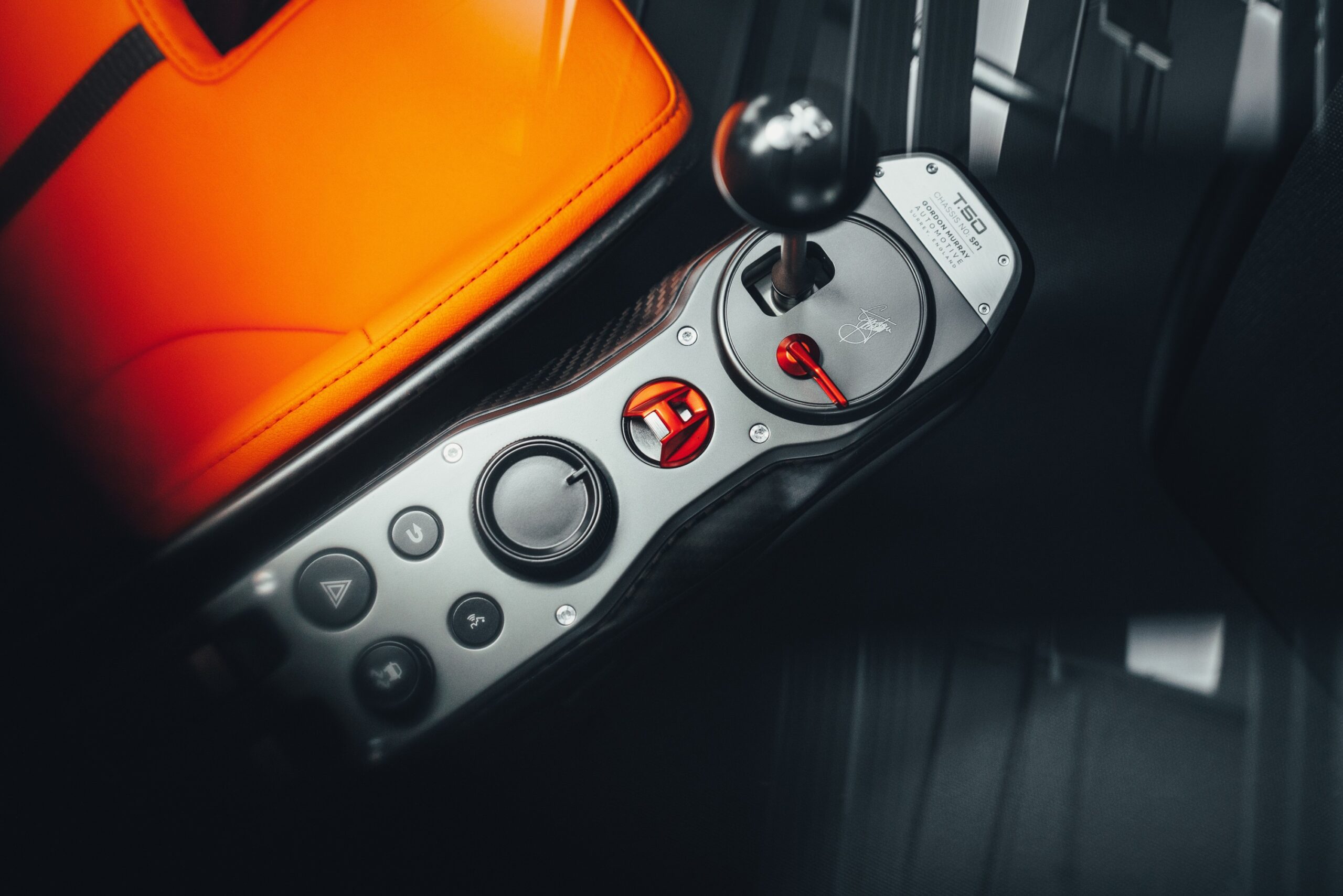 Handling
Maintaining a low weight is important to keep a car nimble and quick, so it makes sense that there is so much carbon fibre and aluminum. Brembo provides the brakes, with carbon-ceramic discs featuring six-piston calipers for the front wheels and four-piston calipers for the rear wheels. The T.50 rides on 19-inch wheels up front and 20-inch wheels for the rears, featuring Michelin Pilot Sport 4 S tires.
One of the more innovative features of the T.50 is the fan mounted in the rear of the vehicle. Looking kind of like a Batmobile booster, it helps in several ways, including improving handling, aerodynamics, and even acceleration. The fan works in cooperation with the car's two active spoilers and diffusers to handle several enhancements to the drive. Depending on the situation, it can increase downforce, reduce drag, or even improve braking.
Gordon Murray has an interesting history with the application of fans in his designs. Back in the late '70s, he designed the Brabham BT46B F1 car, which used a fan to improve grip. It was so good that competing F1 teams complained, and it became illegal. Now, that kind of outlawed performance is fit for a road car.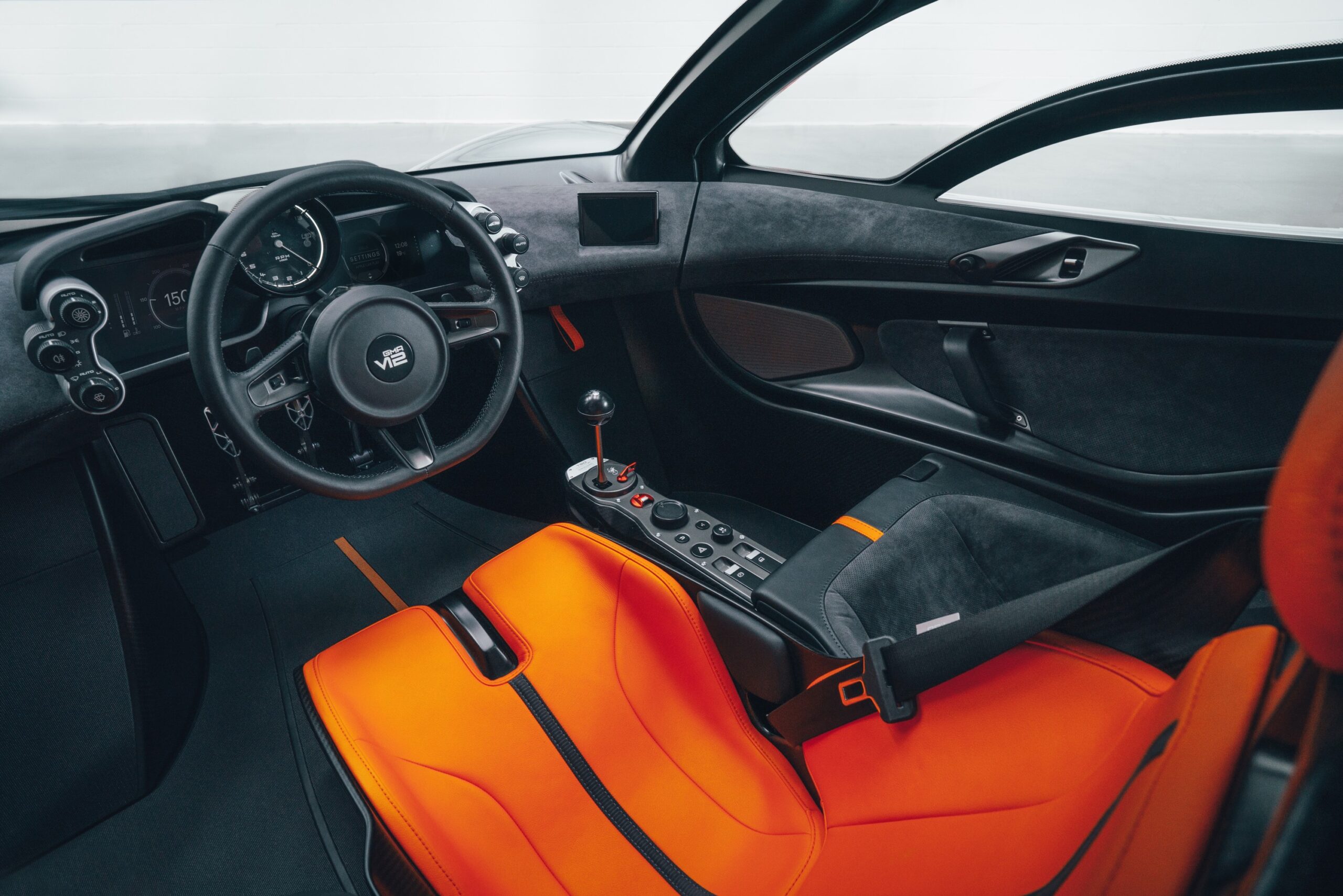 Design
The T.50 has a relatively clean look, with no vents or ducts to interrupt the design lines, save for the roof-mounted scoop that feeds the V12 engine. Gordon Murray Automotive admits the headlights are a nod to the original F1, and the vehicle has that one feature all exotics should have: crazy-looking dihedral doors and engine covers.
Step inside, and you're treated to a fantastic mix of materials and details. The brake and clutch pedals are made of aluminum, while the throttle is crafted from titanium. The gear stick is also titanium. The vehicle features a 700-watt, 10-speaker surround sound system, for when you're tired of hearing that V12 scream, and while there are no touchscreens, there are a pair of information displays, one of which can be used with Apple CarPlay and Android Auto.
It comes at £2.36 million ($4.1 million Canadian) before taxes, and each buyer will be able to meet with Gordon Murray to personalize their vehicle and be fitted for the seat, steering wheel, and pedals. Furthermore, there will be a service network established in Abu Dhabi, Japan, the United States, and the United Kingdom, as well as a "flying technician" to support owners in different markets. It's clear that this supercar is not just designed to turn heads, but to appeal to the most discerning automotive enthusiasts.
_________
Never miss a story. Sign up for NUVO's weekly newsletter, here.