Calgary's Historic Stephen Avenue Welcomes Annabelle's Kitchen
Quintessential Italian hospitality.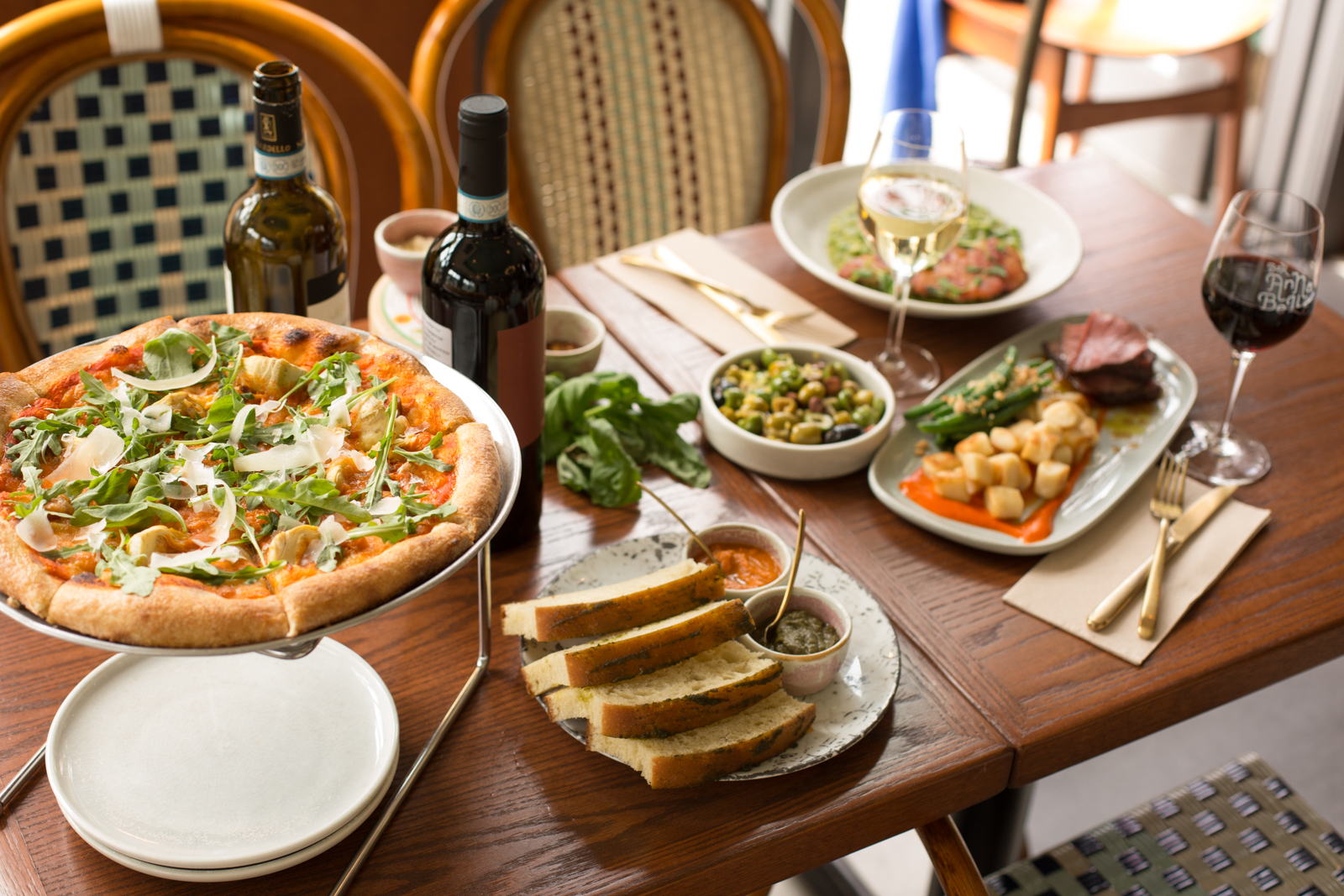 For nearly 13 years, Blink Restaurant was a Stephen Avenue staple that had patrons returning time and time again for its contemporary Canadian cuisine and welcoming yet high-end aesthetic. In preparation for a post-pandemic landscape, owner Leslie Echino bravely decided to pivot and adapt, by closing the doors of Blink for good and moving toward a simpler approach to elevated dining and quality food, Annabelle's Kitchen Downtown.
Already an established neighborhood favourite in Calgary's community of Marda Loop, Annabelle's Kitchen perfectly embodies a modern take on traditional, family-centred Italian cuisine. "Italians love food and eating together," laughs Echino. "They value fresh ingredients, good wine, and the importance of gathering together. This family-like connection is what we've mastered in Marda Loop, and we want to introduce it to the downtown community."
Known for his use of traditional cooking methods mixed with fresh flavours and techniques, executive chef Chris Dewling has worked closely with Echino for over 12 years to create unique menus for each venue. The downtown menu will include many of the favourites from Marda Loop, including a variety of tapas, housemade pizza, saucy pasta, and sides featuring a mix of local seasonal vegetables. In addition, patrons will discover a variety of creative entree-style dishes mixed in some of the familiar fare from Blink's famous lunch menu.
"When we came up with the initial concept for Annabelle's Kitchen, I wanted to create a vibrant space, from the interior to the menu, that felt elevated, yet casual at the same time," says Echino.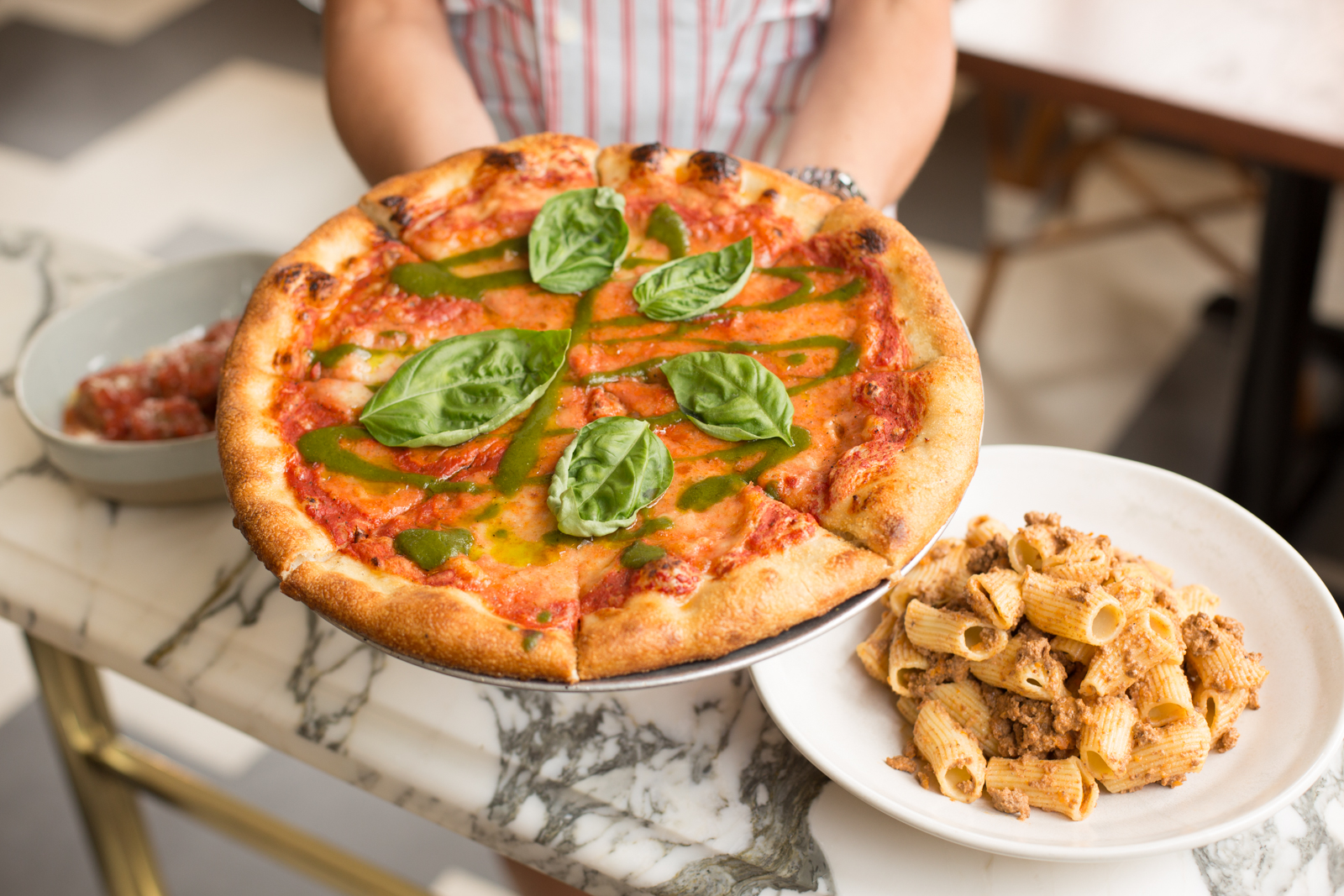 To transform Blink's interior into a warm, welcoming space for the latest Annabelle's Kitchen, Echino collaborated closely with Walker McKinley and his team at McKinley Studios. No stranger to the Annabelle's brand, they were initially inspired by the idea of Echino's nonna, the quintessential Italian grandmother and the narrative of sharing cozy evenings together, with delicious, simple, casual food and good conversation.
"There's a simplicity and humble quality to Italian food, and the space reflects this," says Caelan Tatz, McKinley Studios' lead designer on this project. "Sticking to the '60s pasta house vibe, the storefront sports the brand's recognizable vintage Vespa green. Inside we took a fresh take on an existing room, while respecting the beautiful historical character of the building with details inspired by this sophisticated vintage era."
The space will reflect the same luxury as Blink, with a fresh, bright, and approachable space. Celebrating the building's character, the exposed brick walls remain, accented by white columns and a white ceiling. The room has the luxury of space for tables, the cozy wraparound bar is topped with reclaimed marble, and the walls are lined with terra cotta pots, lush greenery, and striped banquettes adding a new 1940s Italian vibe. Custom dome lights lined with gold foil were created by Procuratorial, McKinley Studios' custom furniture-fixtures-and-equipment-procurement sister company to help create a quirky sensibility in this conversationally driven room.
In mid-July Annabelle's Kitchen Downtown will open its doors next to its little sister, Bar Annabelle, a New York–inspired wine and Japanese whisky bar. Guests can look forward to spending the summer dining in this fresh new space while taking advantage of its 22-seat streetside patio. Annabelle's is changing things up in Calgary's metropolitan downtown core as it introduces this fresh new take on a neighbourhood restaurant, a home away from home that embodies the perfect intersection of design and cuisine.
________
Never miss a story. Sign up for NUVO's weekly newsletter here.