Pinot Gris or Pinot Grigio?
Same, totally different, or shades of grey?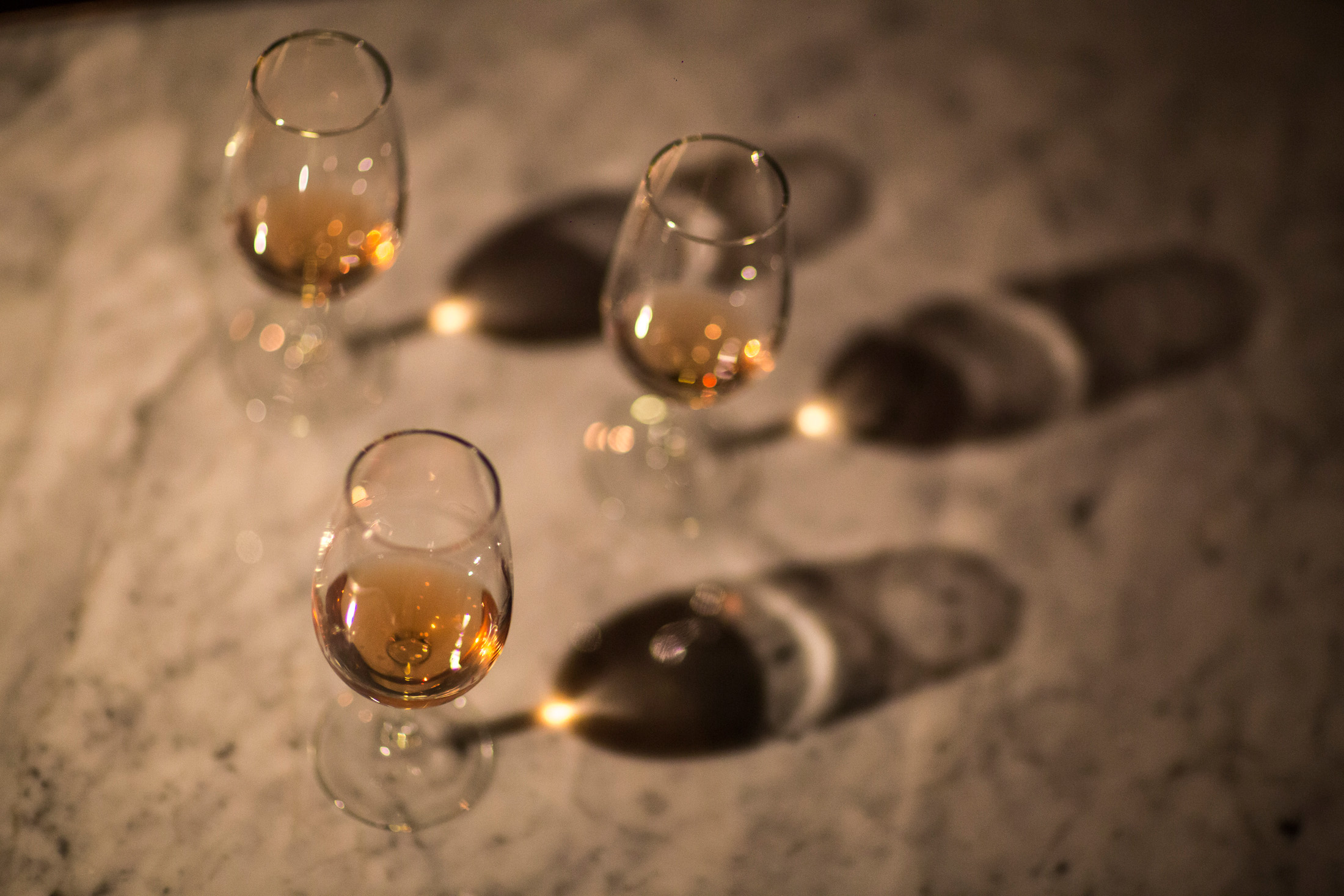 Almost all grape varieties have many different names, the names they were given in the various districts or regions where they were grown for centuries before grape names were standardized. For example, chardonnay, which originated in the Burgundy–Northern Rhône area of eastern France, was (and sometimes still is) known as aubaine, auxois, and clevner, among various other aliases. 
It was only when scientists began, in the 1700s and 1800s, to plant nurseries that included hundreds of grape vines that they were able to see that many were the same, despite their varied names. One of these nursery projects in France was undertaken specifically "to discover if there really are as many grape varieties as there seem to be." Scientists first classified grape varieties by the appearance of their leaves and the shape of their bunches, and later by their DNA.
Once a basic classification of grape varieties was accomplished, there was an attempt to standardize names so as to avoid confusion, but even now many grape varieties are known by several names. The variety widely known as malbec is called cot in some parts of France. And, of course, there are minor variations by language: garnacha, a grape native to Spain, is generally called grenache in France (but, to complicate things, granache in some French regions).
So although pinot grigio and pinot gris refer to the same grape variety, they have become codes for particular styles.
Perhaps the most straightforward variations in name are the simple translations, such as pinot grigio (meaning grey pinot in Italian) and pinot gris (in French). But in this case although wines labelled pinot grigio and pinot gris are made from the same grape variety, the names generally refer to two different styles of wine. The style made in Italy (pinot grigio, mainly in the northeast) is often dry and light, although some producers make more interesting and heavier wines. The style made in France (pinot gris, especially in Alsace) is usually richer in flavour and texture, has a little viscosity, and tends to have a touch of sweetness. 
So although pinot grigio and pinot gris refer to the same grape variety, they have become codes for particular styles. Producers outside France and Italy generally label their wines pinot grigio if they're closer to the Italian style and pinot gris if they're more like the French style.  There's a parallel with syrah and shiraz: again, the same grape variety, but producers all over the world decide on one name or the other depending on style: syrah for wines similar to the syrah wines of the Rhône Valley in France, shiraz for wines more similar to the shiraz wines of Australia.
Although France and Italy set the agenda for pinot gris/grigio, substantial plantings are now found in many other countries, including Canada and the U.S. In Oregon, pinot gris has become the signature white grape, and in British Columbia, it is the most planted white variety. In Oregon, British Columbia, and Ontario, the wines are often made in a style closer to Alsace's, although it's generally drier and with less intensity and textural weight—which makes it more versatile with food.
Some quality pinot gris wines
British Columbia
Blue Grouse Estate Pinot Gris 2018 (BC VQA Vancouver Island)
Mt. Boucherie Pinot Gris 2019 (BC VQA Similkameen Valley)
Quails' Gate The Bench Pinot Gris 2018 (BC VQA Okanagan Valley)
See Ya Later Ranch Pinot Gris 2019 (BC VQA Okanagan Valley)
Ontario
Tawse Pinot Gris 2019 (VQA Niagara-on-the-Lake)
Redstone Pinot Gris 2019 (VQA Niagara Peninsula)
Closson Chase K.J. Watson Vineyard Pinot Gris 2019 (VQA Four Mile Creek)
Oregon
WillaKenzie Estate Pinot Gris 2017 (Willamette Valley)
_________
Never miss a story. Sign up for NUVO's weekly newsletter.