Bar Cart: Cedar Creek Pinot Noir Rosé 2022
Ring in rosé season with this cult classic from the Okanagan Valley.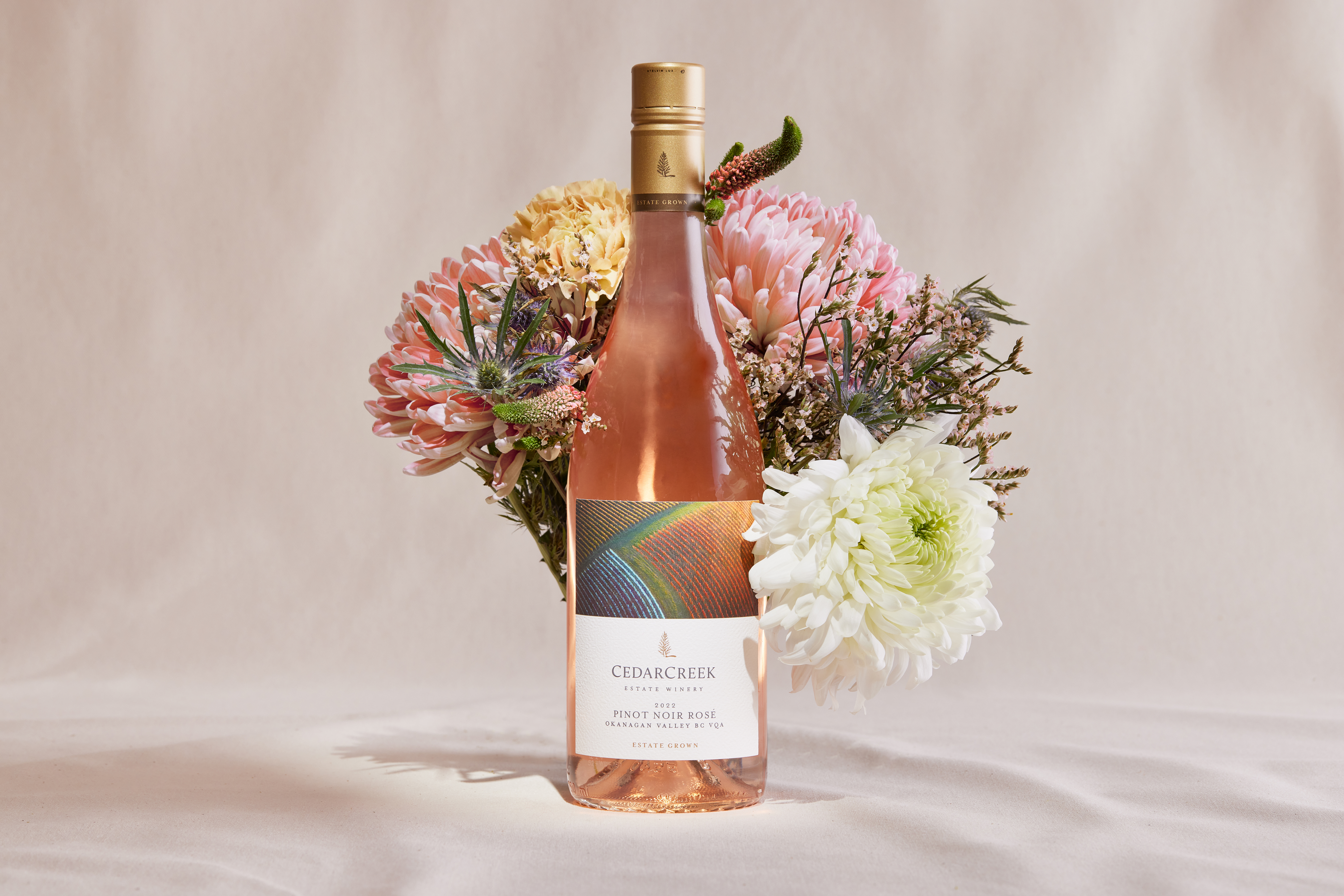 It's May, which means rosé season has arrived. With the warming weather, extended daylight, and incessant din of lawnmowers, we are reminded that for spring and summer, pink wine is the ideal accompaniment. And with the relatively recent advent of quality rosé being widely appreciated, wineries have begun marking the changing of season by flooding the market with unique, delicious rosés. Now, there are almost too many fantastic options to choose from, the dizzying array making deciding between pretty pink bottles nearly impossible. Yet one stands above the rest.
Hot on the heels of being named winery of the year at the 2022 edition of Canada's WineAlign National Wine Awards, the Okanagan Valley's CedarCreek Estate Winery recently released its recurrently acclaimed pinot noir rosé. Garnering accolade after accolade in recent years, thanks in large part to winemaker Taylor Whelan's work transitioning the winery to organics and simple production techniques, this rosé is among the most popular produced in Canada today, and for good reason.
This rosé is a feast for the eyes well before it is for the palate, its glowing pale-pink hue speaking to the flavours it contains. Beyond the airy, herbaceous nose, this 100 per cent pinot noir rosé is marked by flavours of strawberries and cream flecked with sea salt, zippy grapefruit, and a hint of mint. A complaint often levied against rosé, that it lacks complexity, cannot be made here. The high quality of the estate-grown fruit, which is also on display in the pinot noirs from CedarCreek's acclaimed Platinum Wines collection, means this pink wine is also profound.