A Design Guide to Todos Santos
Artistic oasis in the desert.

Rugged, laid back, and charming, the tiny Baja California town of Todos Santos is only an hour from Cabo San Lucas yet feels a world away. Set in Baja's beautiful natural landscape, the town is backed by the stunning mountains of the Sierra La Laguna and on the shore of the Pacific. Towering cardon cacti dot the landscape, while lush palm groves evoke an oasis in the desert.

Given the exceptional surroundings, a seemingly endless list of outdoor activities from surfing to hiking and biking awaits. But Todos Santos is also well known for its strong artistic community. Galleries are easily discovered on a walk along the streets, from tiny artist-owned studios to spaces displaying works from around Mexico and abroad. This past year was also the first annual Art Baja California in Todos Santos, a five-week cultural festival that highlighted the community's artistic and creative ethos.



 
Where to Stay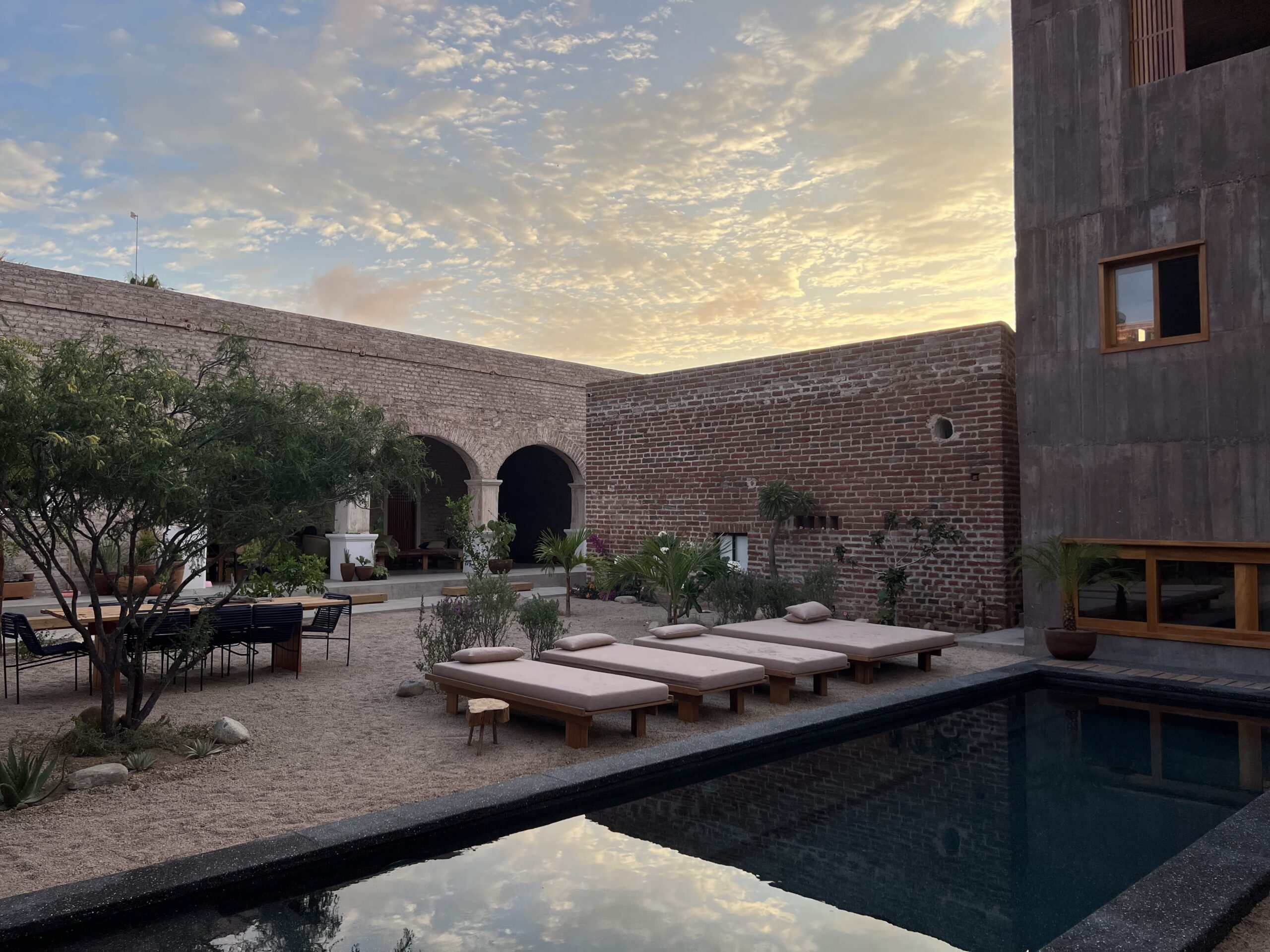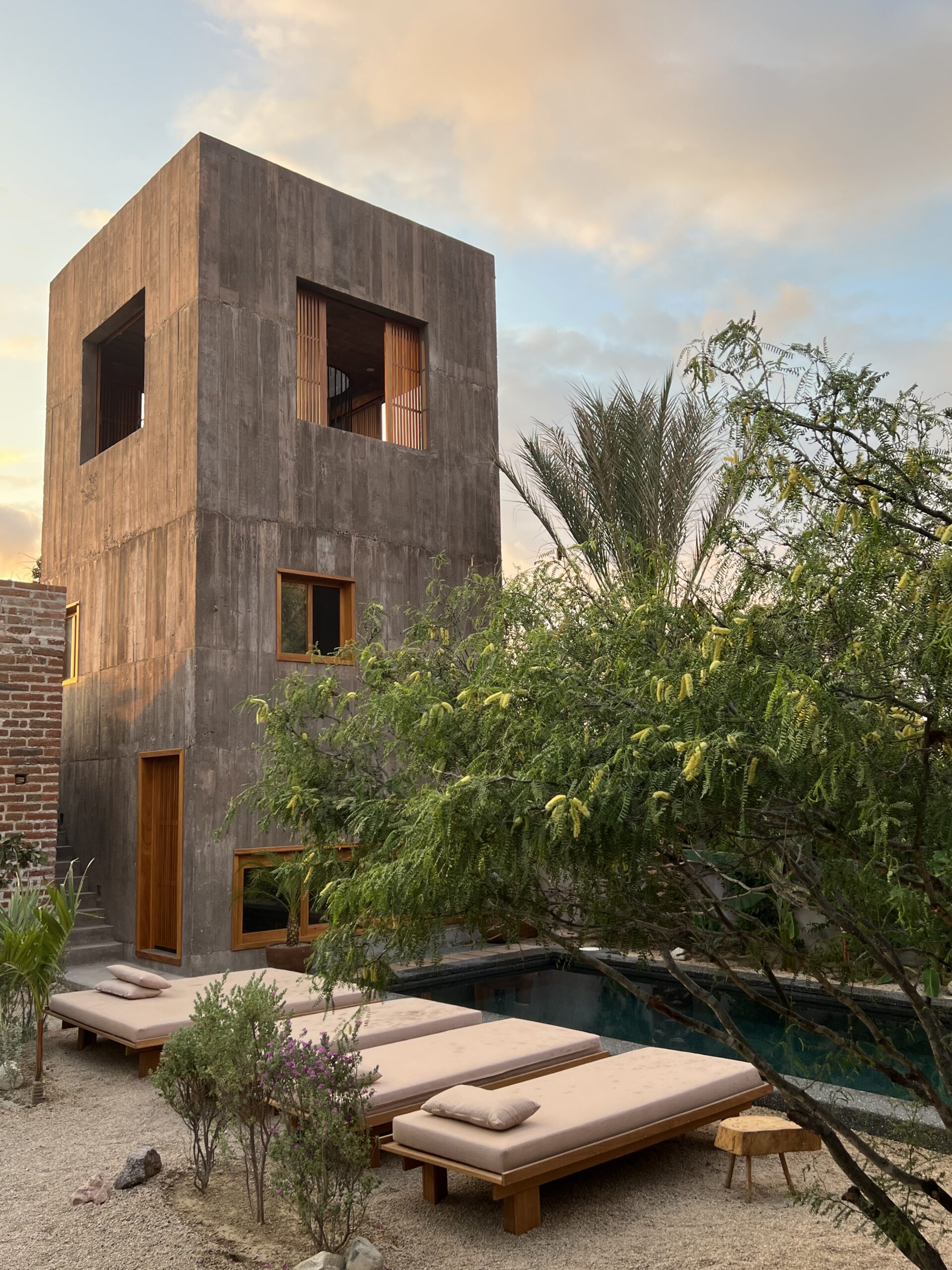 Many of Baja's most special places seem to be down a long dusty road, and the Hotel San Cristóbal is no exception. Tucked away at the ocean's edge on Punta Lobos just outside Todos Santos, the boutique property has a secluded, retreat-like feel. Open-air spaces and a minimalist aesthetic keep the focus on the sublime surroundings. Local plants, hand-stamped concrete floors, and artful ceramics accent the airy space that overlooks the rolling waves beyond.
For a design-forward stay in downtown Todos Santos, Casa Melina, a restored 19th-century sugar cane hacienda, features a small collection of suites surrounding a spacious courtyard with an emerald-toned pool. Designed by its owner, Vancouver chef Ernesto Kut Gomez, and Mexican Iranian architect Yashar Yektajo, the guest house pays homage to its history while bringing in modern design elements.

Designed-Focused Shops
Walking down the little cobblestone streets of Todos Santos, it's easy to stumble upon small, independent shops that celebrate design and art. At treasure-filled Pronto Muy Pronto, you can admire handmade jewellery and gold-plated cutlery from La Emperatriz, handmade textural ceramic pieces from Perla Valtierra, and clothing made from natural fibres by Zii Ropa, among other items.
I Am A Bookshopqrstuvwxyz, a bookshop in a ceramics gallery, offers books selected by owner Fernanda Cov on subjects such as art, design, and philosophy, plus a look into her ceramic studio and work process.
For traditionally designed items and artisanal goods, Mercado Ranchero sells items from wood furniture to clay ceramics made by hand at ranches in Baja California Sur.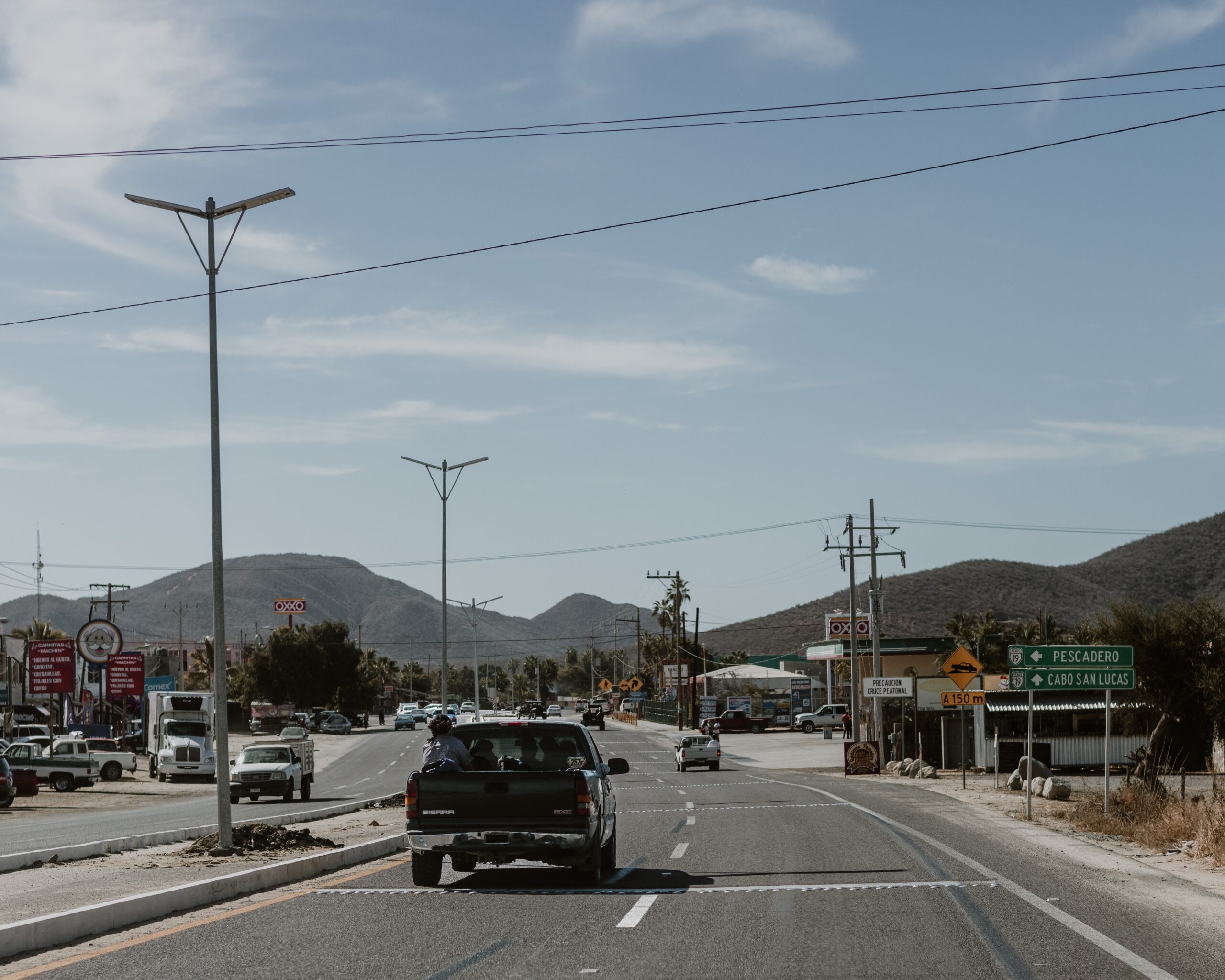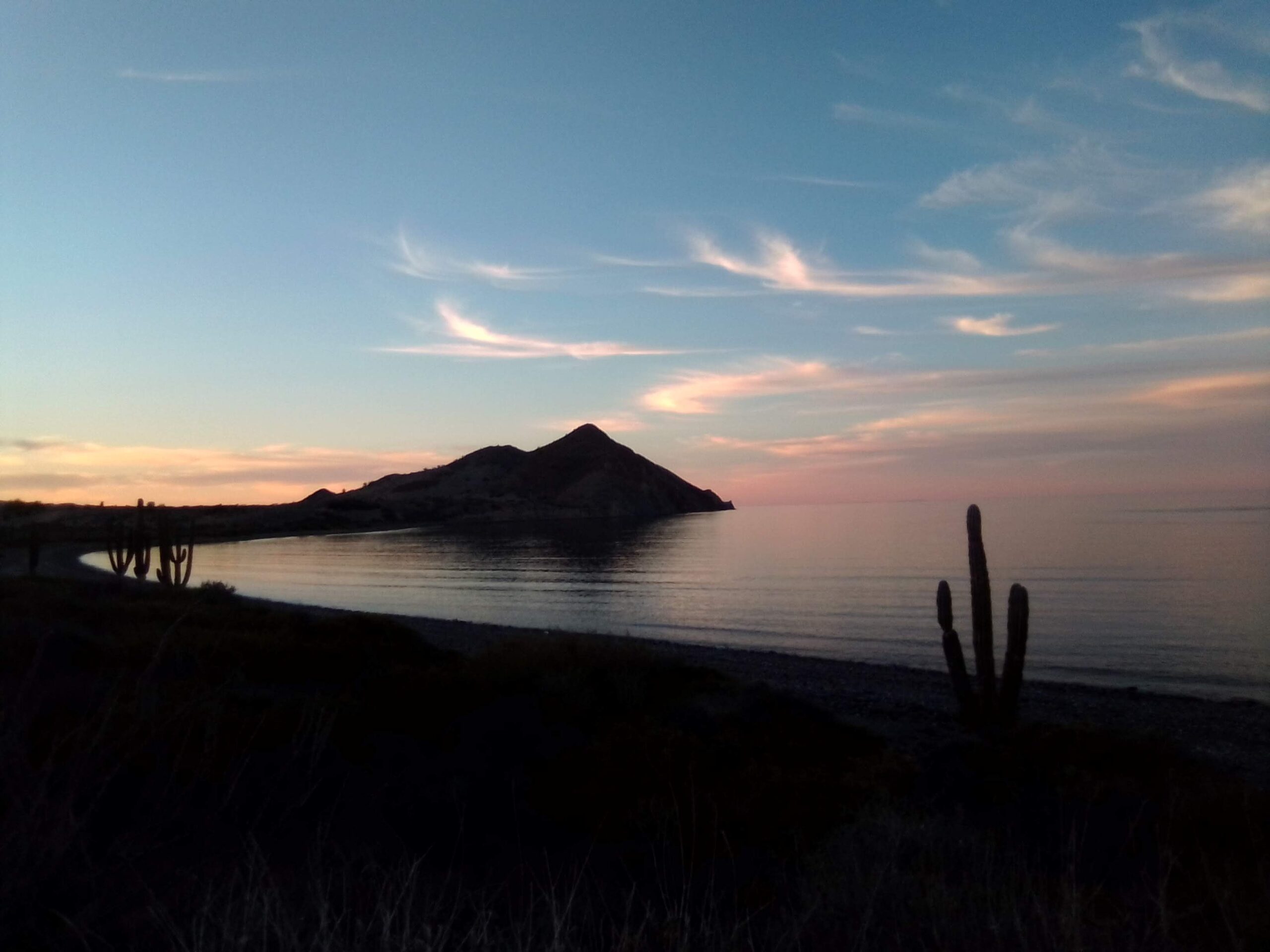 Galleries
In the heart of Todos Santos's historic centre, Galeria de Todos Santos features works from painters, sculptors, and photographers of southern Baja. Opened in 1994, the gallery is run by artists Michael Cope and Erick Ochoa.
In an industrial-style space, contemporary art gallery Galeria Militar holds exhibitions from local and international artists, alongside regularly community-driven pop-ups and other events.
Workshop and gallery space La Sonrisa de la Muerte exhibits litographs, linographs, and other prints. Currently led by artist Saskia Onvlee and photographer and filmmaker Carlos Domin, it was created to increase visibility for young artists internationally, with a particular focus on pieces from Mexican artists.