Home of the Week: CAPO by Atelier Carle
On a rocky cliff overlooking the St. Lawrence River, in Baie-Saint-Paul, Quebec, this new house, built with stone masonry and wedged into the topography, seems at first glance to have been on the hillside for well over a century. With its heavy stone walls and pitched roofs, it has the presence of a historic structure.
In 2016, the same architects completed another house just a 40-minute drive away and also in the Charlevoix region. Though that house, La Charbonnière, has a similar starting point—it's a retreat on a mountainside overlooking the St. Lawrence River—the formal and visual result for reach is entirely different. La Charbonnière is enclosed in charred wood and has low-pitched roofs, creating the effect of a pavilion in the woods. For this new project, CAPO, architects used a heavy stone masonry, which was built slowly over time in partnership with the homeowners. During the design and construction of these two projects, the firm itself has undergone a shift. While La Charbonnière is credited to Alain Carle Architecte, CAPO was designed by what is now Atelier Carle. The rebrand acknowledges the firm's growth and the involvement of a team of leaders and collaborators.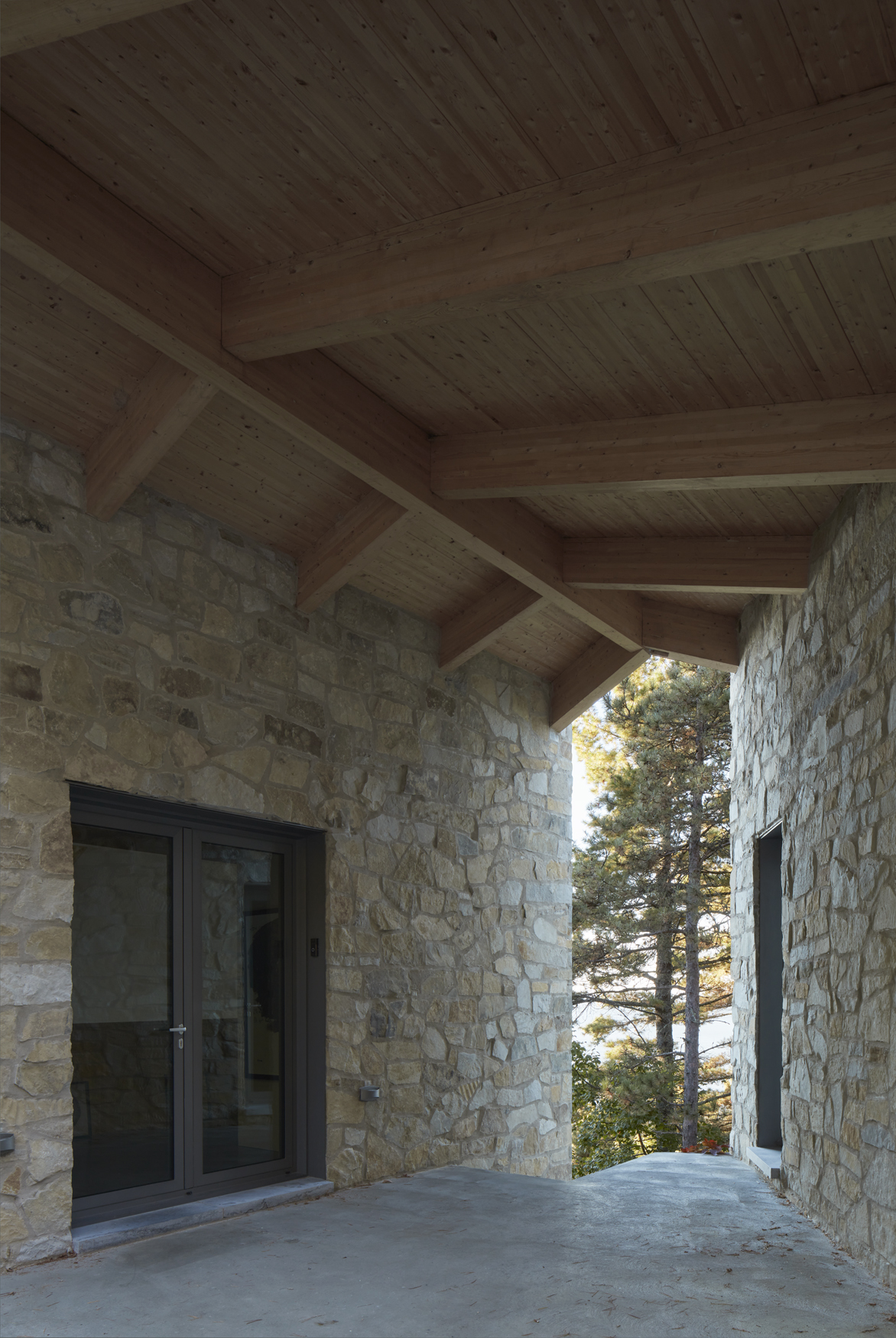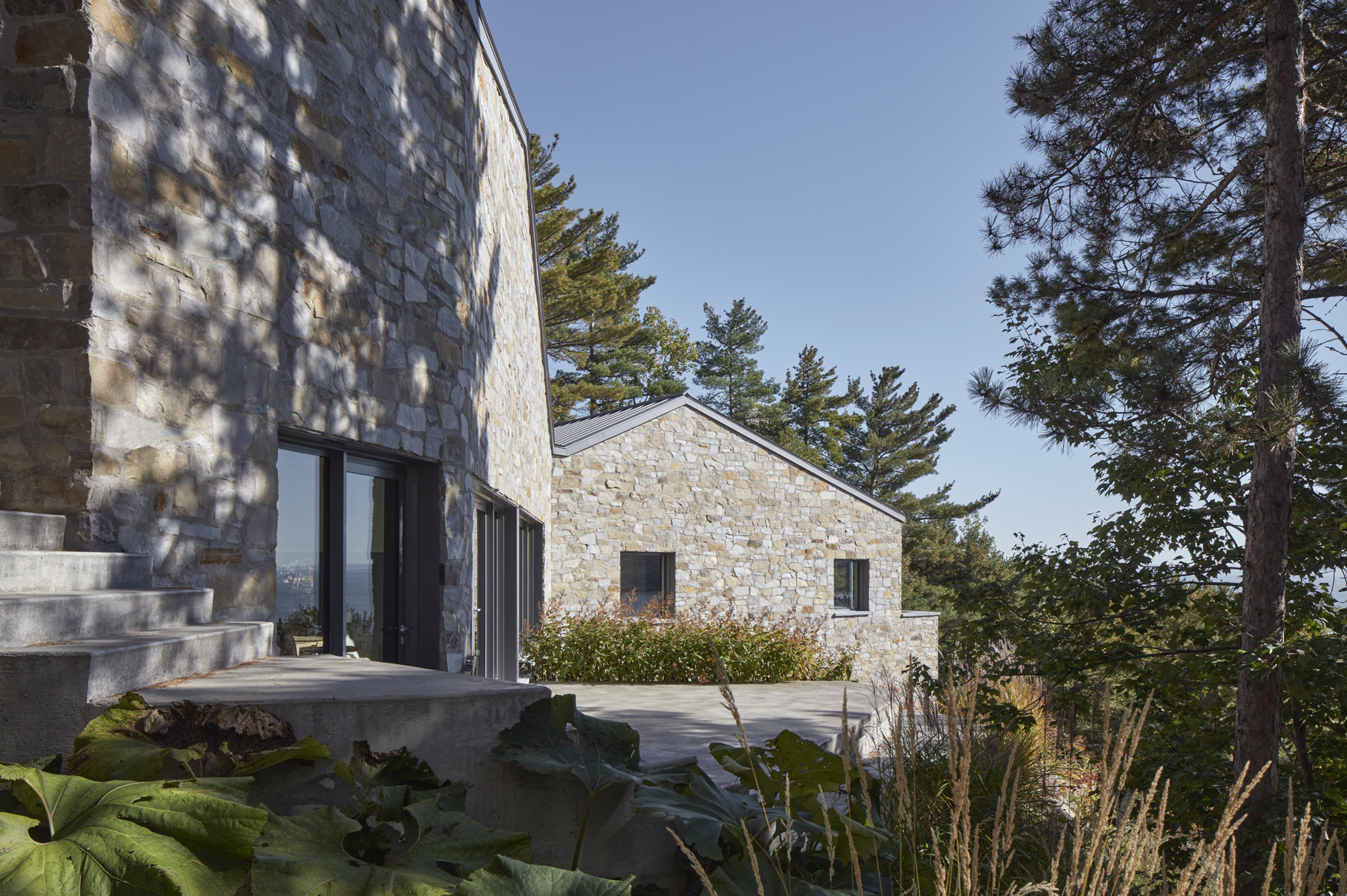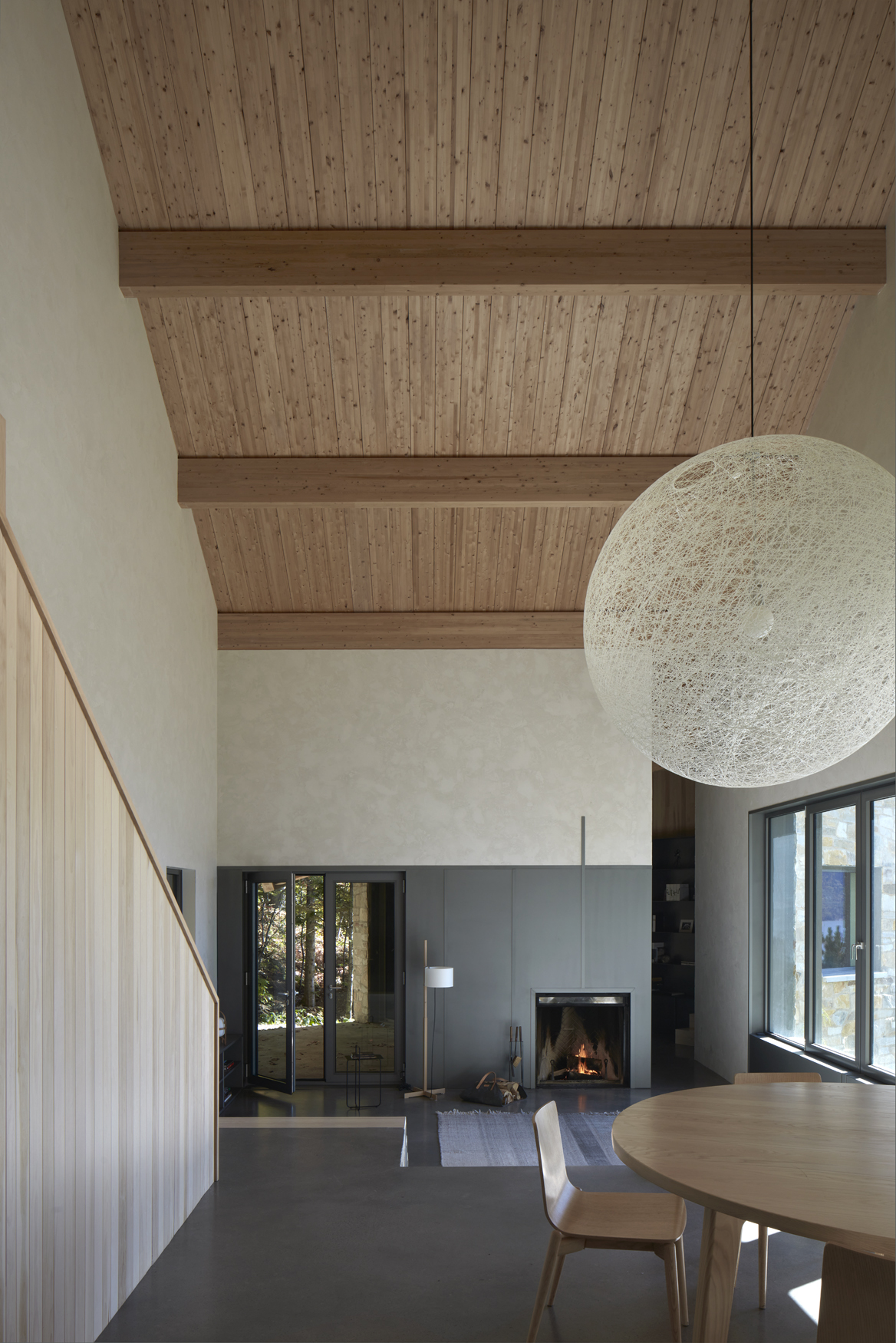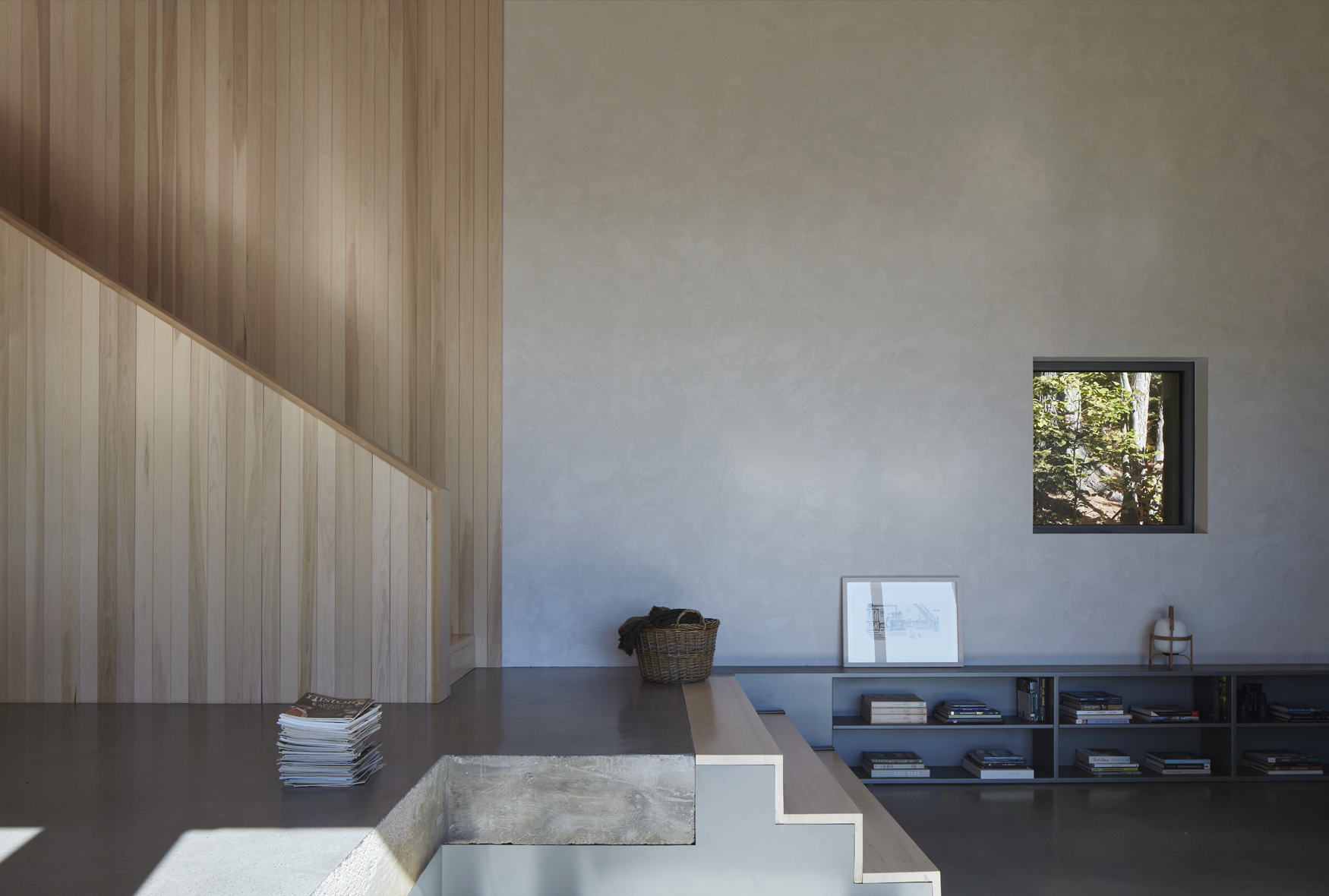 Though the outside profile of CAPO might have the rugged appearance of something built by a pioneer, the nuances reveal a softer, more contemporary side. Atelier Carle used an existing footpath to shape the house's plan and circulation, so the building snakes across the site. A central volume is flanked by two private sleeping areas, which each hinge off the central core. Inside, light woods and plaster walls provide a soft, warm environment in contrast to the rugged exterior.
Circulation and movement were key considerations throughout the design. With its narrow corridors, breezeways, and interior stairs that follow the site's natural topography, the interior mimics the experience of walking through the site. Strategically positioned windows create framed views of the landscape—both the immediate surroundings in the foreground and more distant views of the St. Lawrence.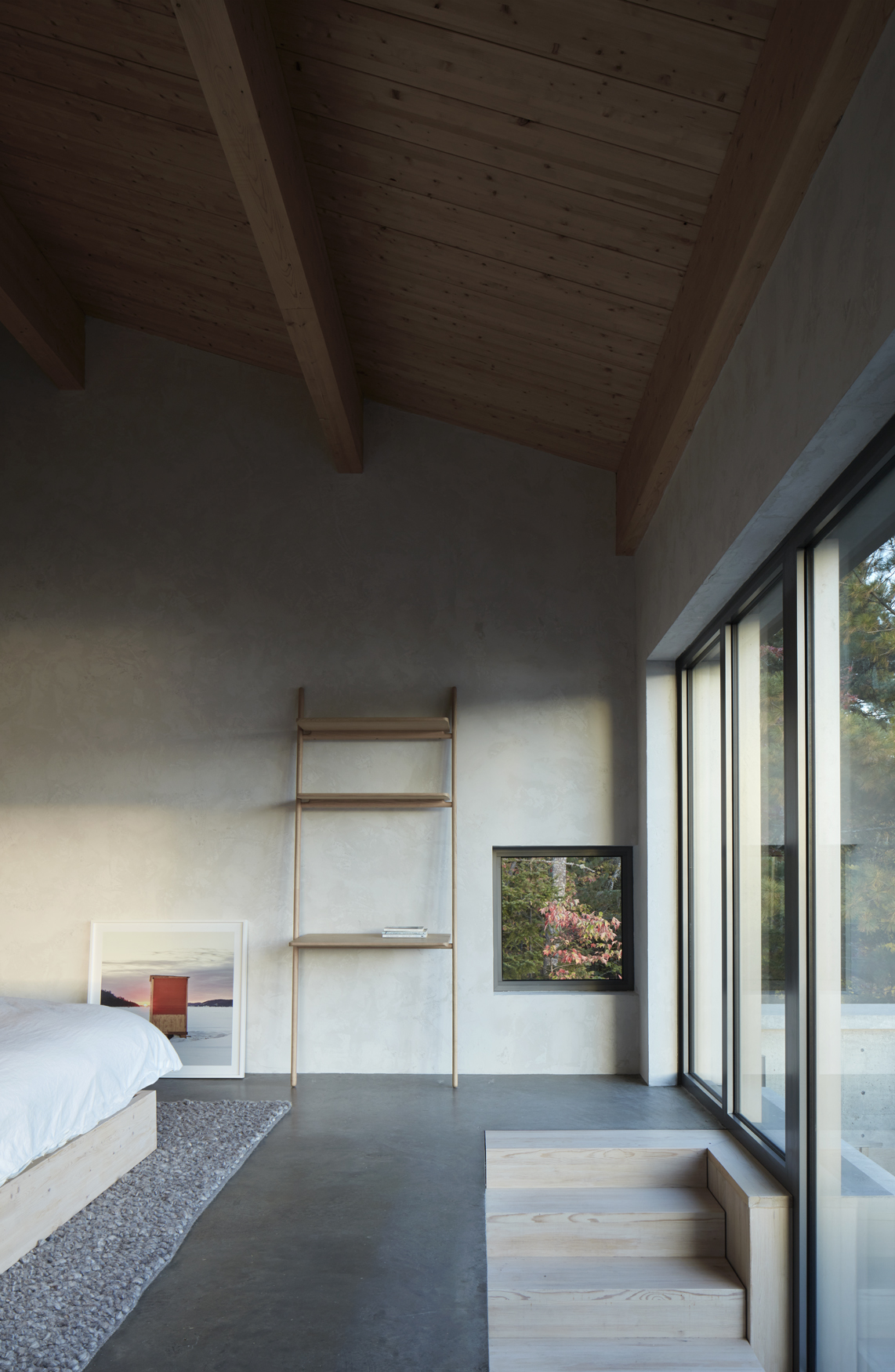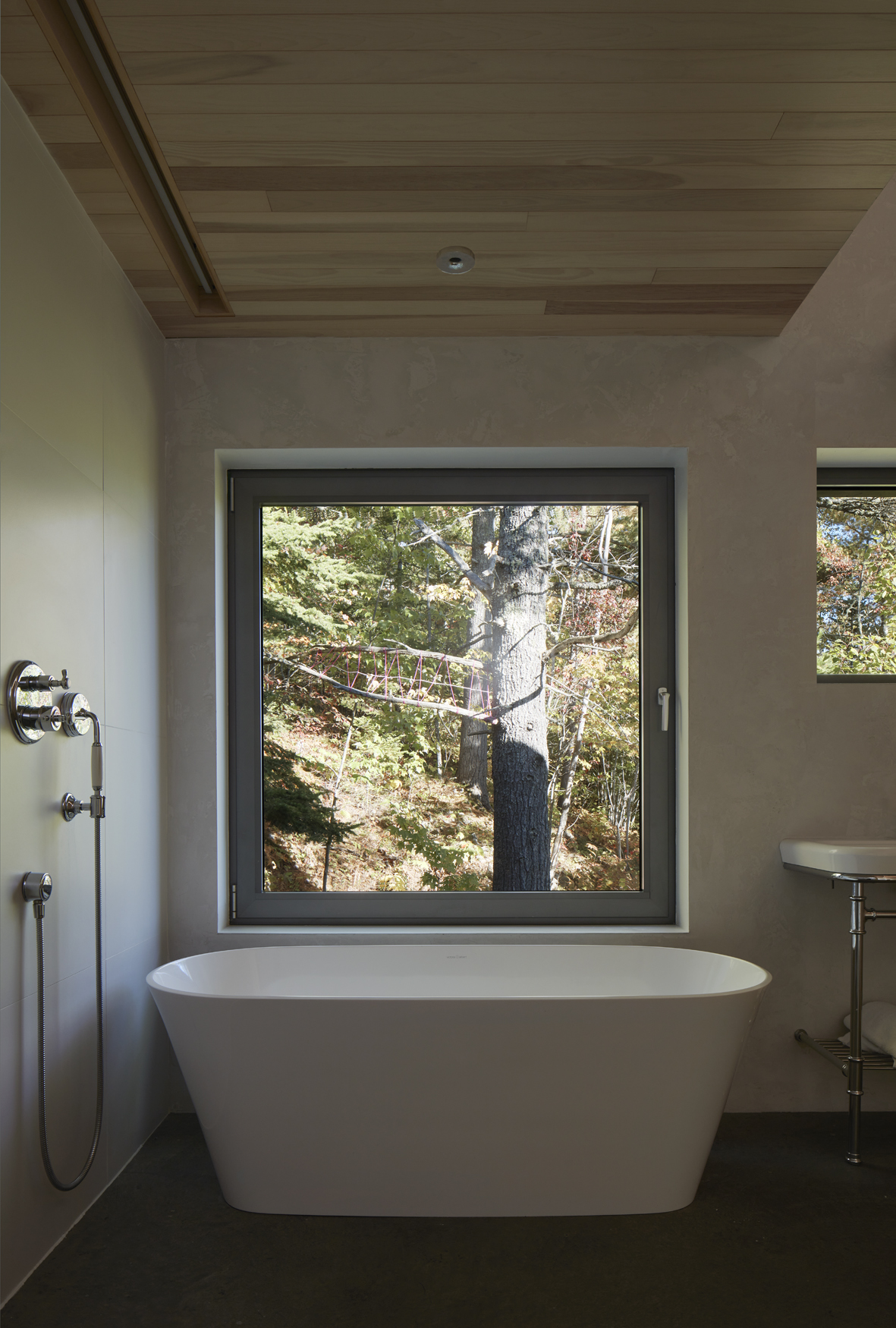 By breaking the house up into wings, the architects also create a range of indoor-outdoor conditions. A generous overhang shelters an open-air terrace with an outdoor fireplace, and a covered breezeway provides an outdoor connection between the house's wings. By letting the house follow the site's natural contours, the architecture creates various access points to the outdoors, each at different elevations, amplifying the sense of connectedness between the house and its site.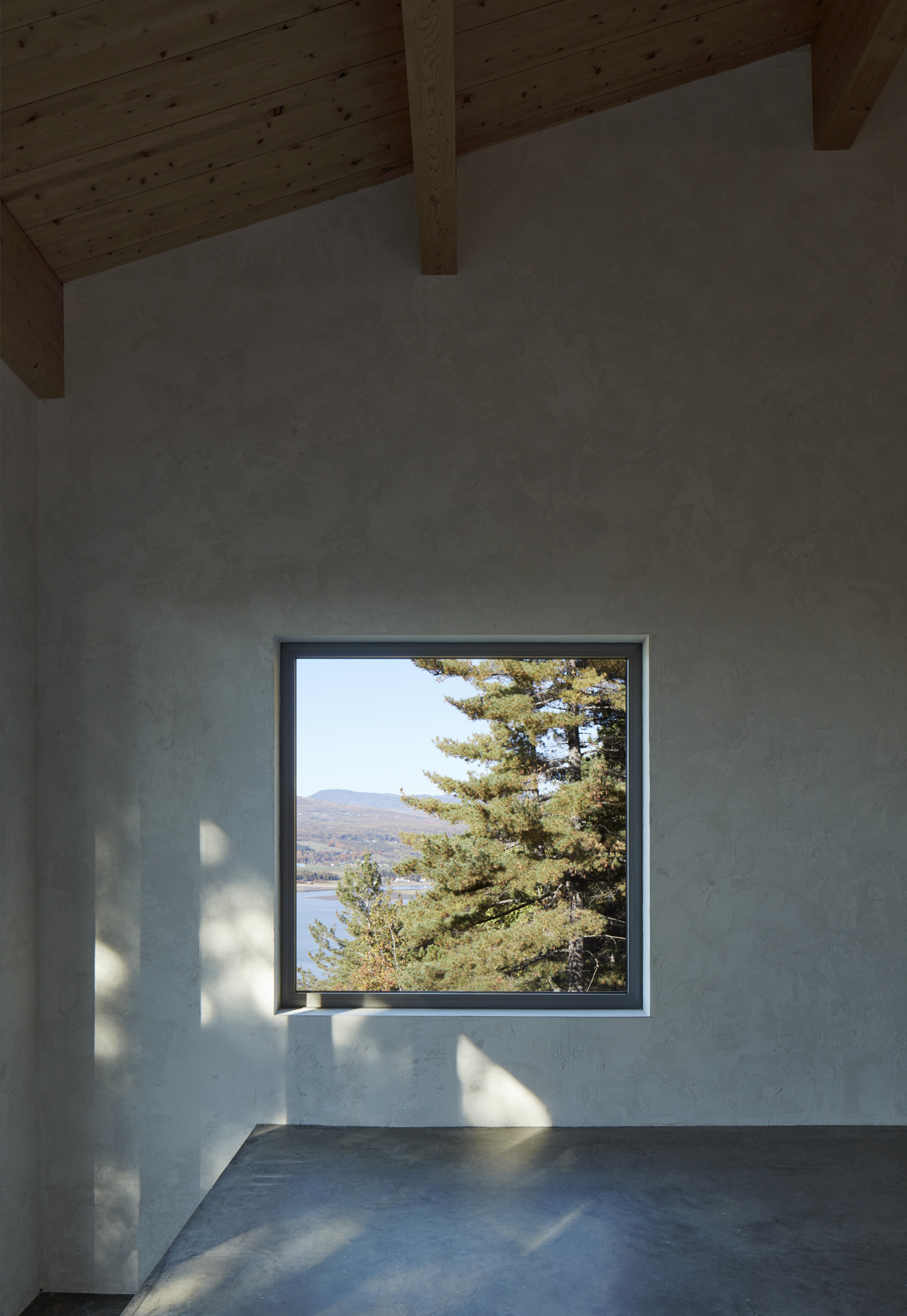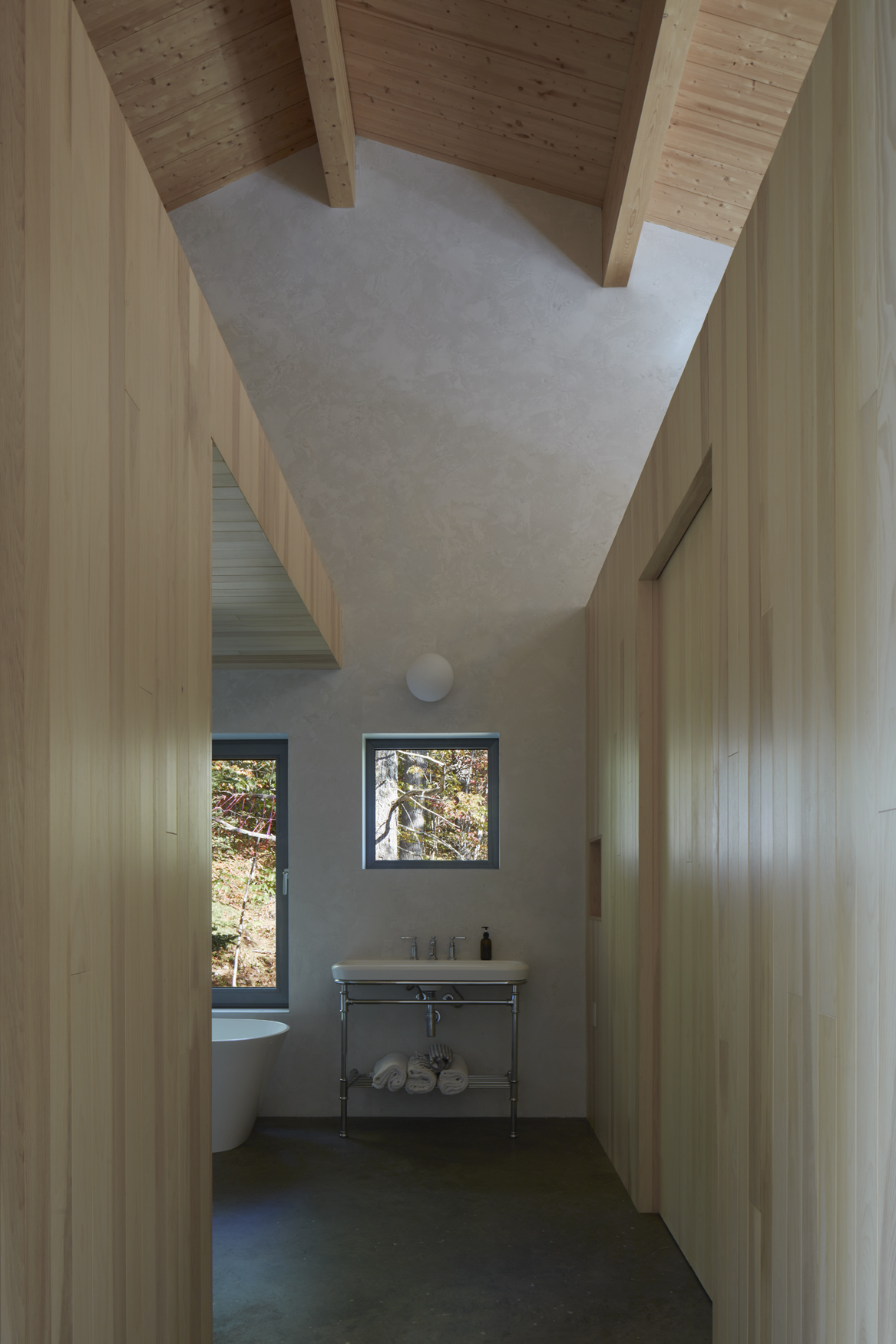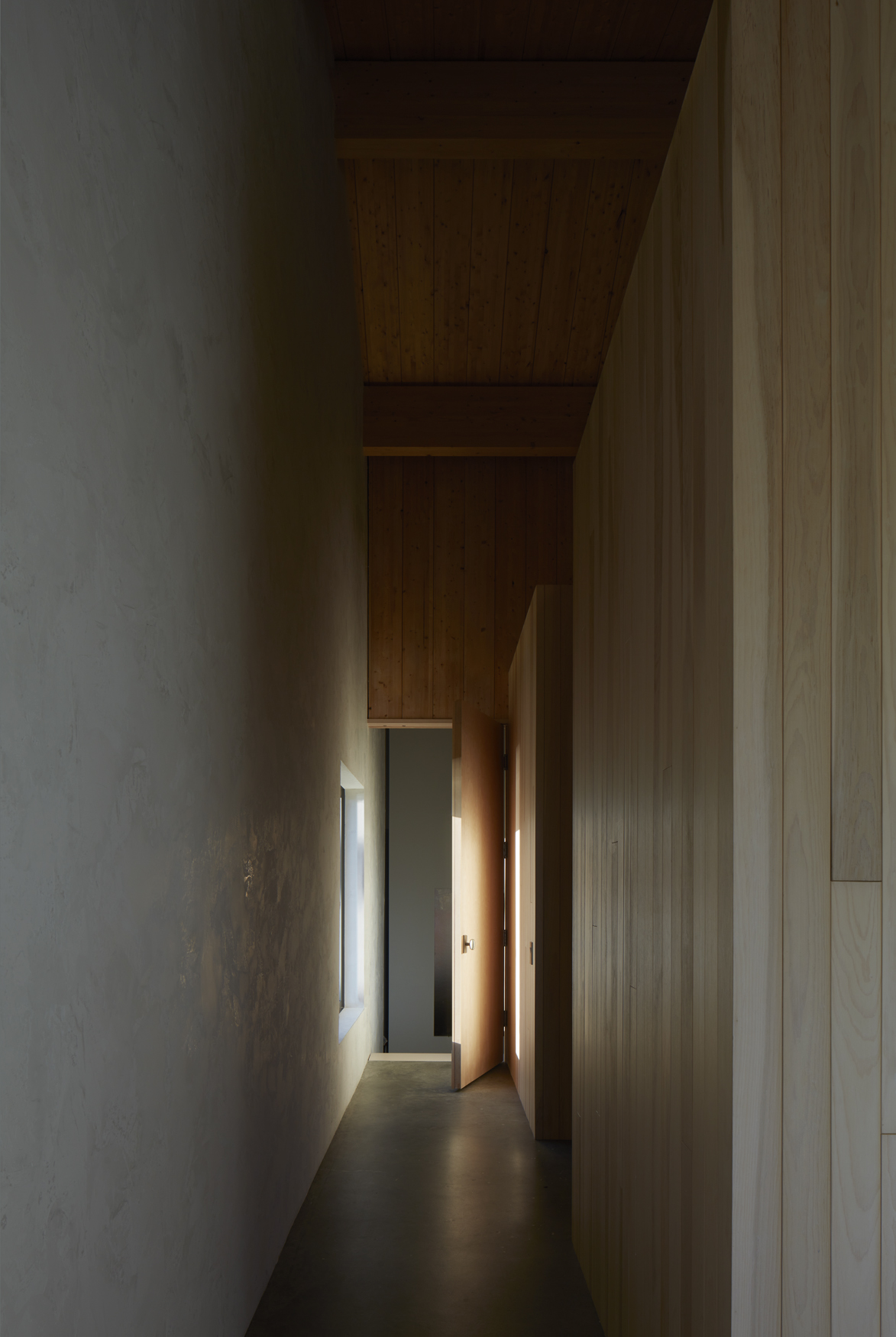 Photography by James Brittain.