Bar Cart: The Balvenie DoubleWood 12
A summer scotch for patio and poolside.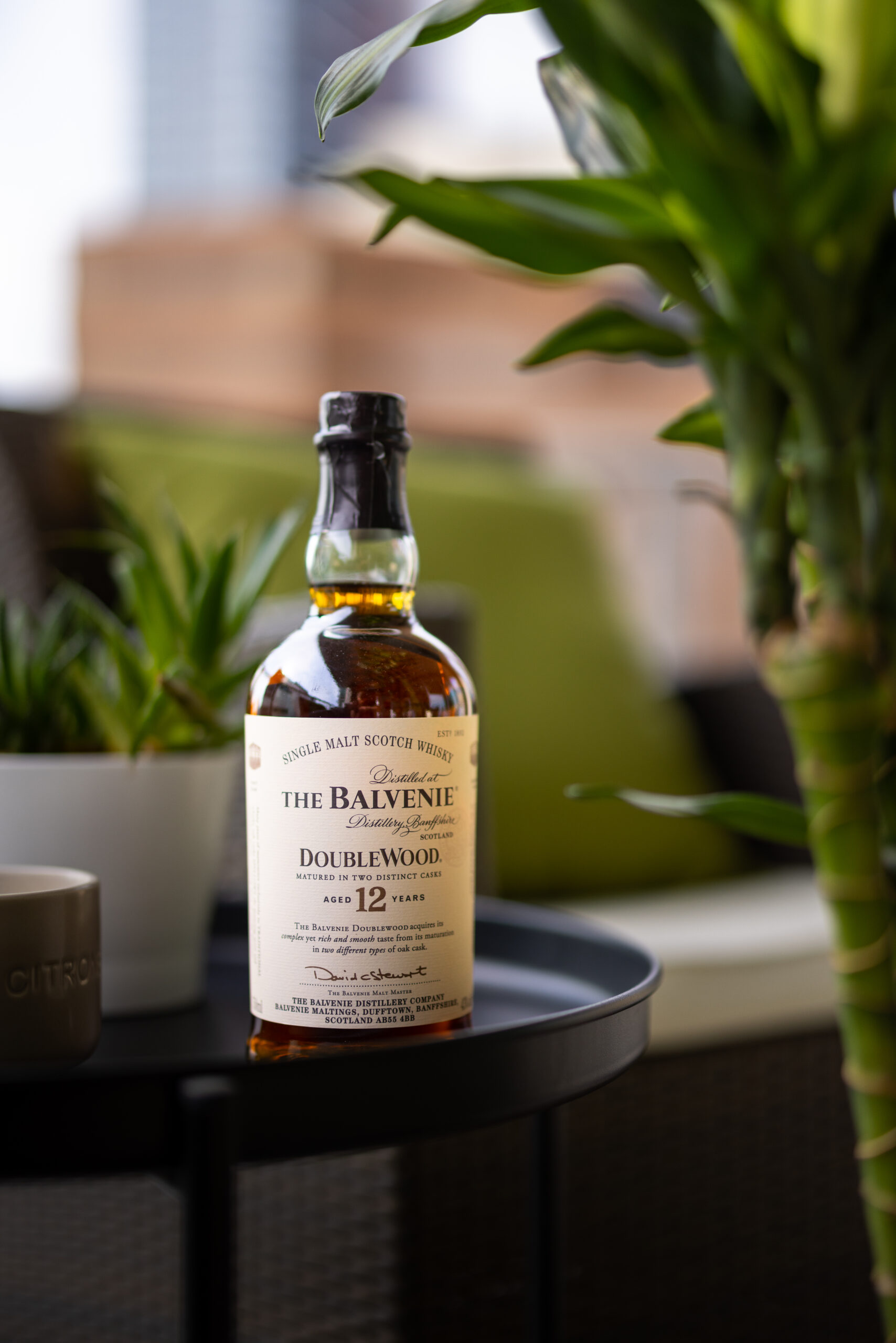 When you think of summer spirits, chances are the first that come to mind are gin, vodka, and maybe rum. Light in colour and bright in flavour, all three are essential ingredients in cocktails made to keep you cool. Whisky, on the other hand, is more often associated with cooler weather thanks to its unctuous, spicy qualities. However, some more subtle whiskies, especially the lighter Speyside scotches, are well suited to summer drinking, and it's high time to give them a try.

Known for being one of, if not the first, distillery to use cask-finishing (the process of transferring whiskey from one type of barrel to another), The Balvenie has long pushed the boundaries of the somewhat stuffy world of scotch whisky. So it's no wonder that one of its whiskies would be ideal for going against the grain when it comes to seasonality. The Balvenie DoubleWood 12 has long been considered an essential scotch thanks to its sophisticated flavour profile that far outpaces its price, and it should be considered your essential summer scotch too.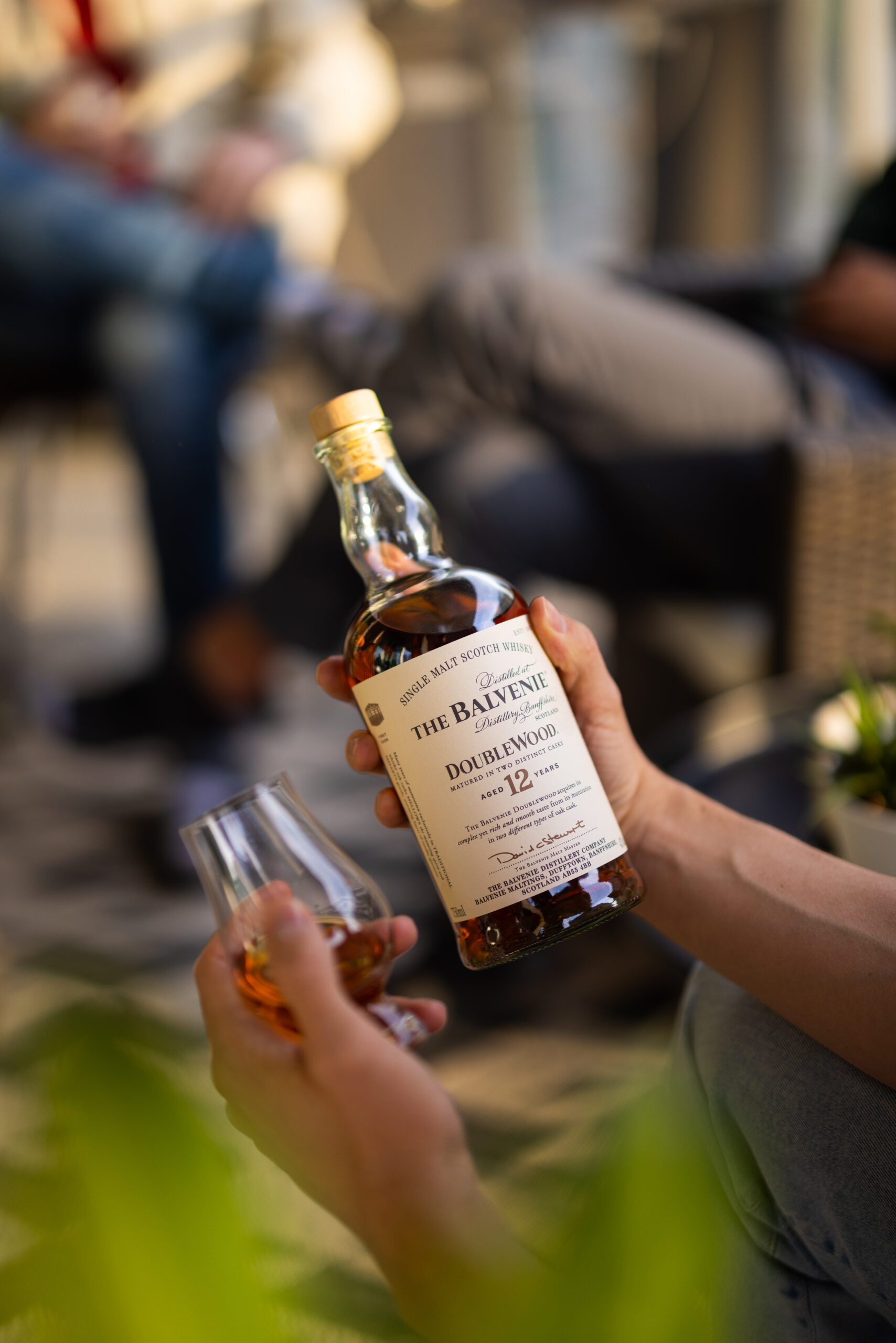 Thanks to the careful use of ex-bourbon barrels and ex-oloroso sherry casks, the DoubleWood 12 is loaded with complex flavours ideal for patio and poolside. On the nose, warming vanilla, sweet red fruit, and just a hint of spice lead. On the palate, those scents are well combined and subtle, letting the sweetness take centre stage without becoming overbearing. Thanks to the sherry cask finish, there is a refreshingly lively salinity to round things out. While you probably shouldn't serve a high-quality scotch such as The Balvenie DoubleWood 12 ice cold, a dram satiates summer cravings in other ways, and unlike that vodka soda, this drink pairs well with autumn too.