Manitobah Mukluks Storyboot Project
At Toronto's Bata Shoe Museum.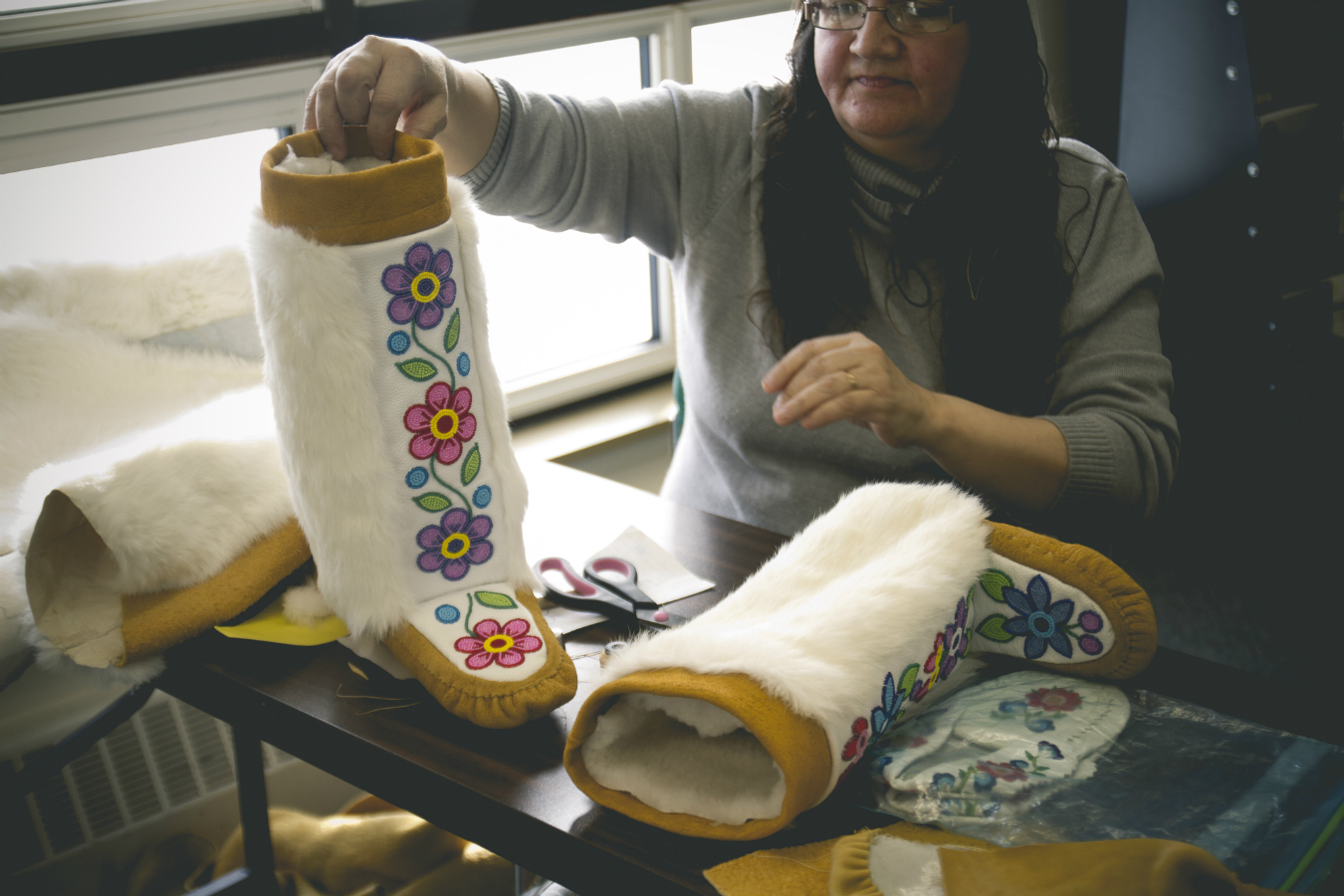 Since 2008, the nonprofit Treadright Foundation has supported over 35 sustainability projects intended to preserve the local cultures and environments of destinations worldwide—from efforts to save the Tasmanian Devil to initiatives aimed at lowering tourism's global carbon footprint.  This September, Treadright's first North American endeavour sees a partnership with Canada's Manitobah Mukluks Storyboot Project, establishing in Toronto's Bata Shoe Museum a semi-permanent school of traditional mukluk and moccasin artisanship.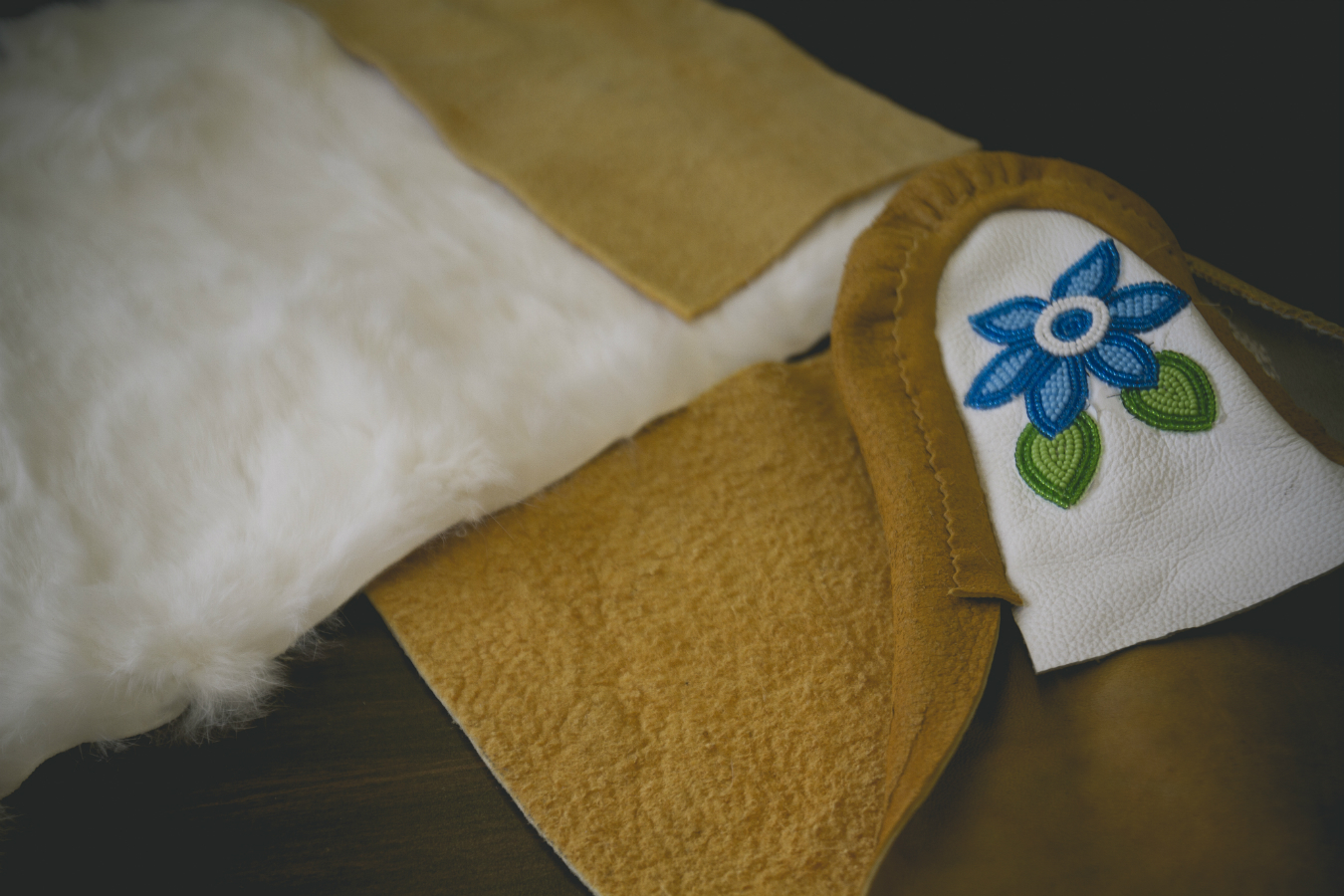 "The Storyboot Project aims to revive the traditional arts by creating partnerships with elders and artisans who fashion mukluks and moccasins the traditional way," says Sarah Brazauskas, Storyboot project coordinator. "It serves to support living Indigenous artists, to keep our culture alive, and to share it with the world." To date, a dozen pop-up Storyboot schools have been hosted for Indigenous youth at universities and community centres across Canada, allowing attendees the opportunity to learn the craft of mukluk-making from community elders. Over the course of 40 hours (30 when crafting moccasins, which are smaller than the boot-like mukluks), participants learn to sew, cut patterns, create designs, and bead.
"It serves to support living Indigenous artists, to keep our culture alive, and to share it with the world."
The project's main goal is to promote and celebrate the success of Canada's Aboriginal people more consistently, and on a larger scale than roving classes allow. "The new school at Bata will host students that hail from the North, the Prairies, or who represent local nations," says Brazauskas. In addition to helping sustain Indigenous craft while providing cross-cultural exchange with international visitors, the school will create opportunities for Aboriginal artisans to showcase their culture to a wide, global audience, with their mukluks available for museum visitors to purchase. At the Manitobah Mukluks Storyboot Project at the Bata Shoe Museum, says Brazauskas, "we hope to connect students from all walks of life and transfer meaningful life skills that also provide economic opportunities for the future."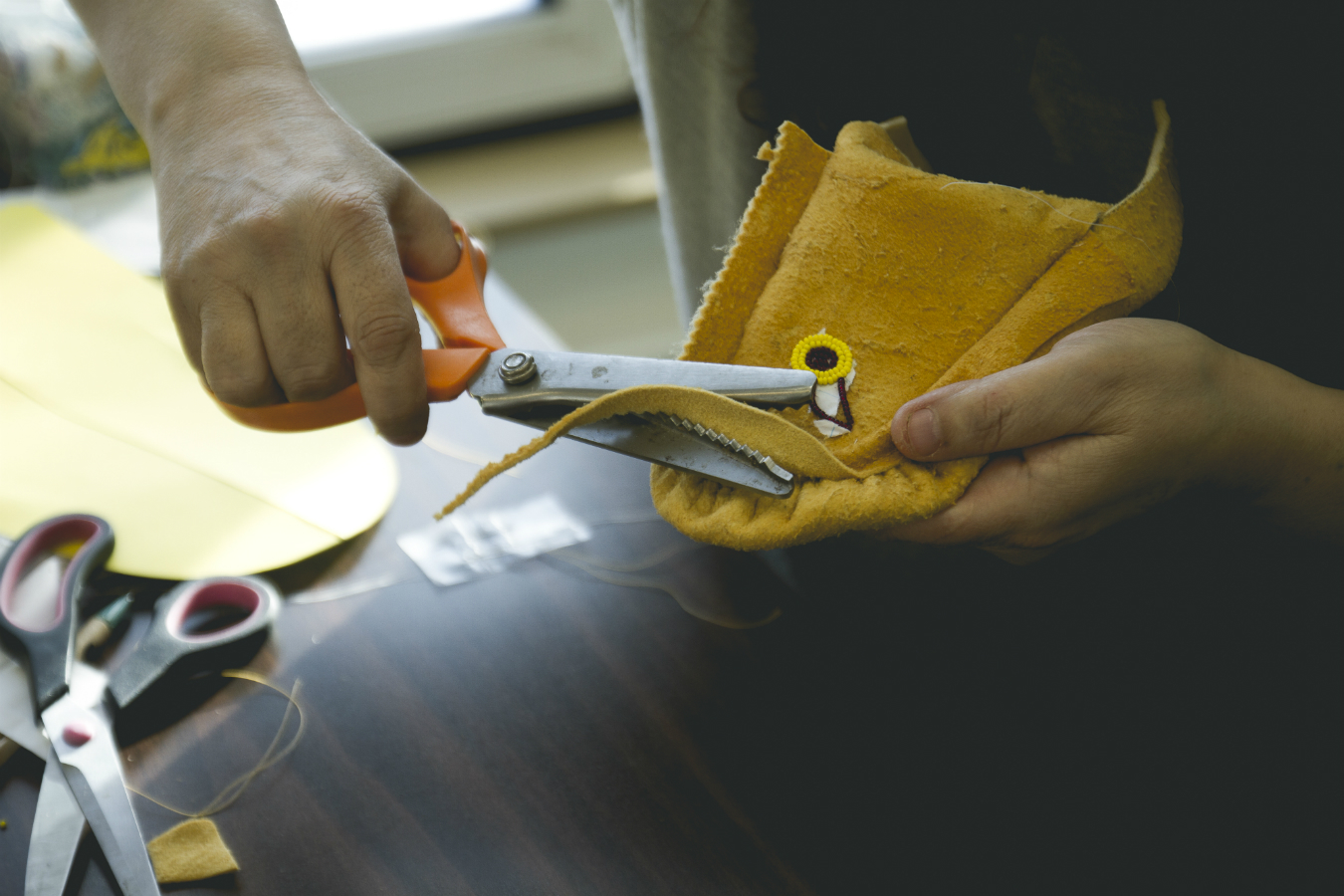 Bata Shoe Museum, 327 Bloor Street West, Toronto, Ontario, Canada M5S 1W7, 416-979-7799.