A decadent chicken recipe.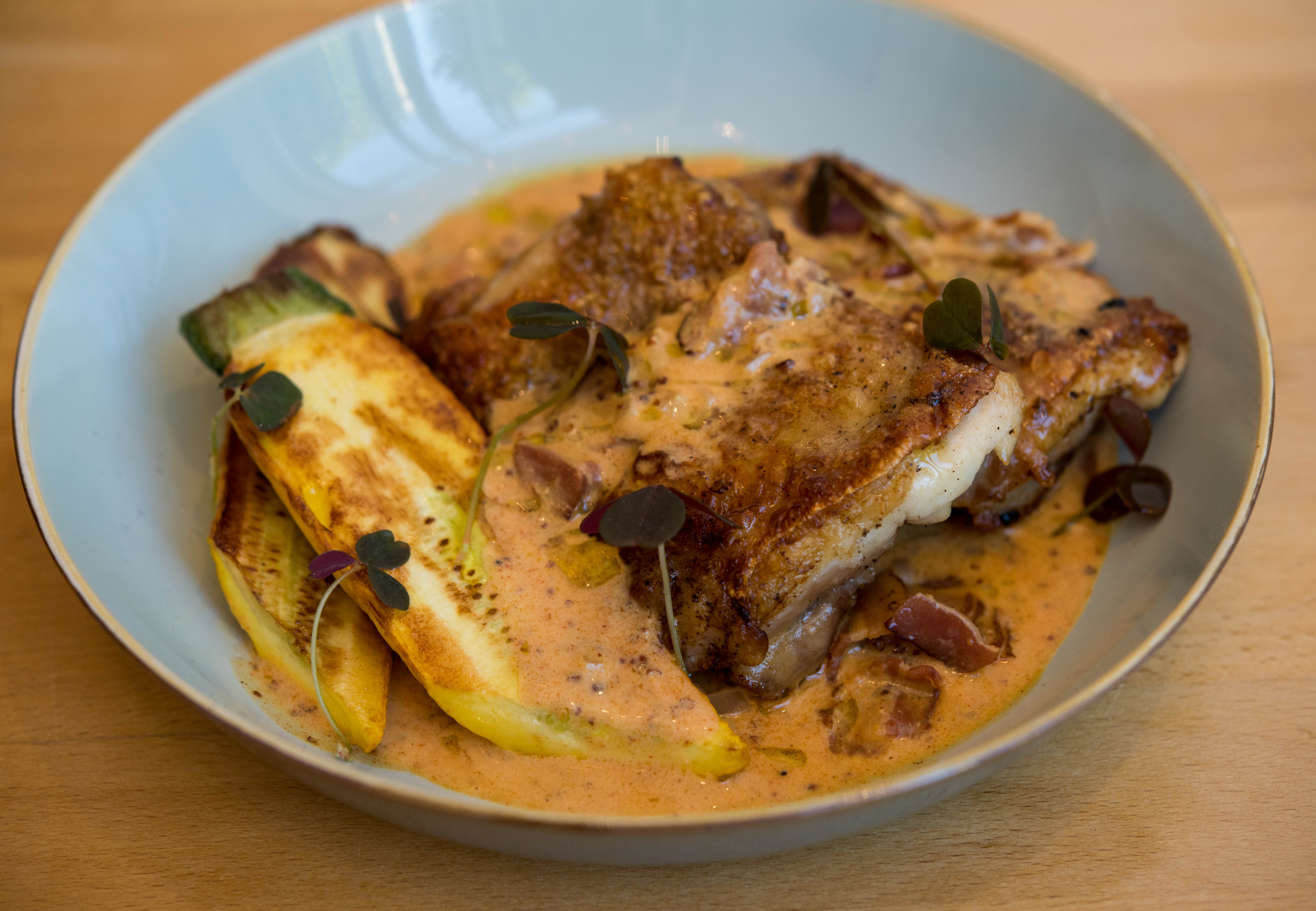 This recipe from Paris-based, Franco-American chef Justin Kent is part of our guide on how to host an elegant picnic with a classic French meal. Find it, here.
An easy yet decadent chicken recipe, Poulet à la Moutarde is a perfect main course to bring on your next summer picnic. Picnic packing tip: the sauce on the chicken acts as an insulator to keep the meat warm for a longer period of time, so you can enjoy a warm meal wherever you place your picnic basket.
Makes 5 servings.
Ingredients
10 chicken thighs (skin on, deboned)
1 cup white wine
1 cup cream
150g grain mustard
150g lardons
½ banana shallot (diced)
½ teaspoon smoked paprika
1 ½ teaspoons fresh thyme
Fresh parsley (chopped for garnish)
Salt and pepper (to season)
Method:
Season chicken thighs with salt and pepper. In a pan on medium-high heat, sear the chicken thighs, skin side down in oil until crisp and golden brown.
Flip and sear on the other side until lightly caramelized. Remove the chicken thighs from the pan and set aside on a plate.
Add lardons to the pan and cook until crisp. Add shallots to the pan and cook until translucent. Add the grain mustard and stir for 30 seconds being careful not to let it burn.
Deglaze the pan with white wine, bring to a simmer and reduce by half.
Add cream and bring to a simmer. Add the smoked paprika.
Place the chicken thighs back in the sauce and cook on medium to medium-low heat, covered, until fork tender.
Remove from the sauce and place onto the plate to serve. Spoon sauce over the top of the chicken and garnish with chopped parsley.
_________
Never miss a story. Sign up for NUVO's weekly newsletter, here.