This Restorative Facial for Mask Acne Is Only Available in October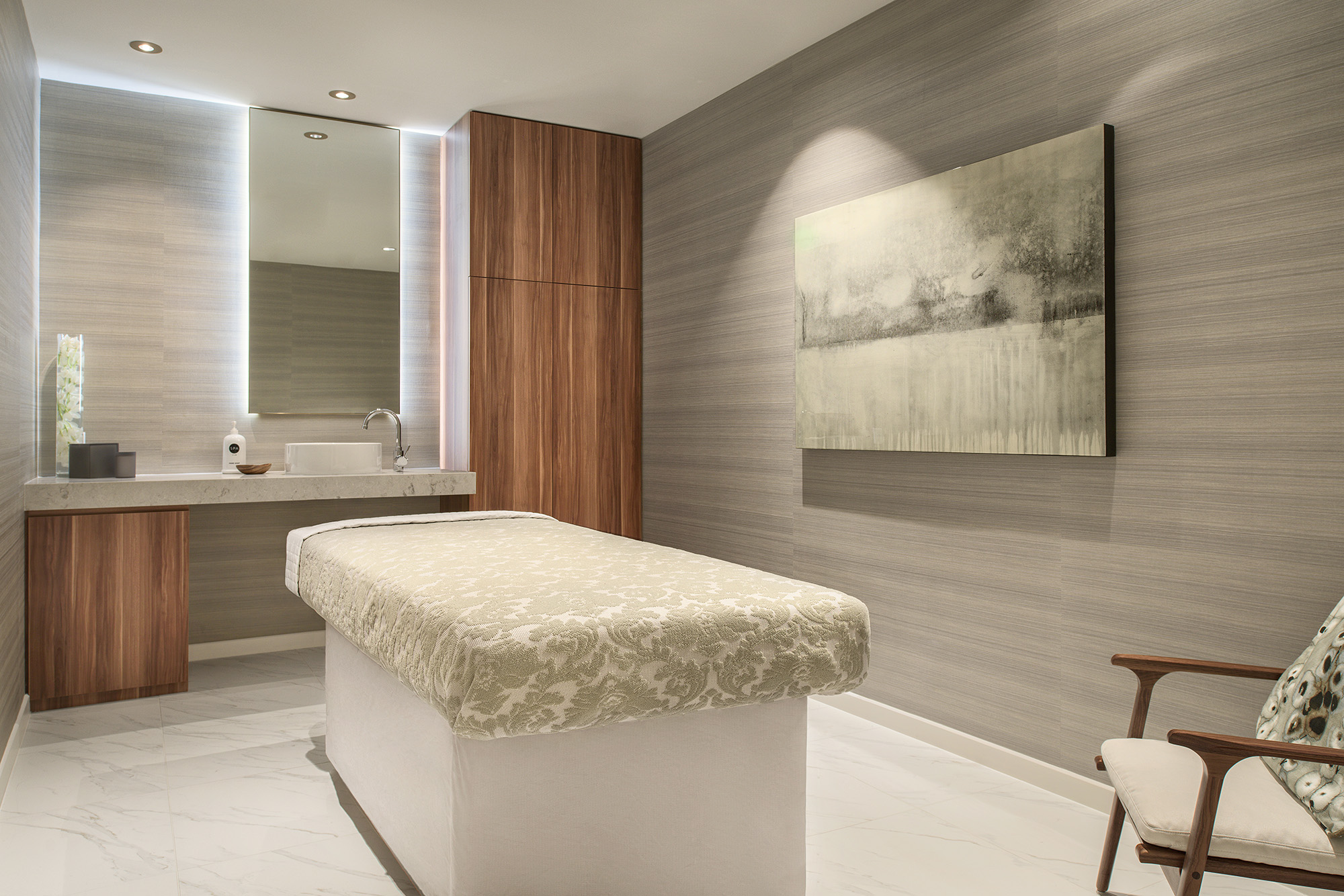 In Vancouver, COVID, smoke, and changing temperatures are wreaking havoc on the skin. Masks can cause irritation from the multiple points of contact where fabric rubs against the face, and the hot, moist environment that is trapped beneath the mask every time you breathe and breeds bacteria leads to the new phenomenon "maskne" or mask-caused acne. The combination of friction and bacterial imbalances is exasperated by stressors in the environment, and the result is skin issues that most of us are not prepared to live with. We need a skin reset.
Facials are often the first port of call for skin-care enthusiasts when flare-ups become too much to handle with a regular routine. They can also be sources of major relaxation. Some people want an in-and-out results-oriented facial that can be sandwiched in between commitments, while others prefer a full mind-body-and-soul restorative workover. The Eminence Mask Recovery Facial that has just launched at the JW Marriott Parq Vancouver for the month of October lands somewhere in the middle.
The 80-minute-long treatment, with limb and scalp massages between each step while the product sinks in, cleanses, tones, exfoliates, extracts, masks, massages, moisturizes, and protects. The treatment is designed to sooth haggard skin and help jump start the recovery process, and the products from Hungarian organic clean skin-care brand Éminence are gentle yet effective on already sensitive skin that is aggravated by wearing masks.
A fruit peel accomplishes the same effect as a chemical one without the harsh tingling sensation or redness afterward and is followed by several deep-hydration steps that restore skin's natural glow and maintain it long after the treatment is over. This refresh can help to alleviate skin issues that happen because of masks.
The combination of body massage and facial treatment is exactly what these times call for: an indulgent moment of self-care that is simultaneously productive and relaxing. Afterward, for added luxury, linger with a cup of tea and light snacks in the comfy chairs overlooking False Creek or take a dip in the aqua lounge that occupies a large outdoor patio.
For now, the treatment is only offered Wednesday to Friday in the month of October and spaces are limited because of social distancing. We can only hope the JW Marriott spa extends the offering into November and beyond because it is something we will be looking for the next time we need to restore ourselves.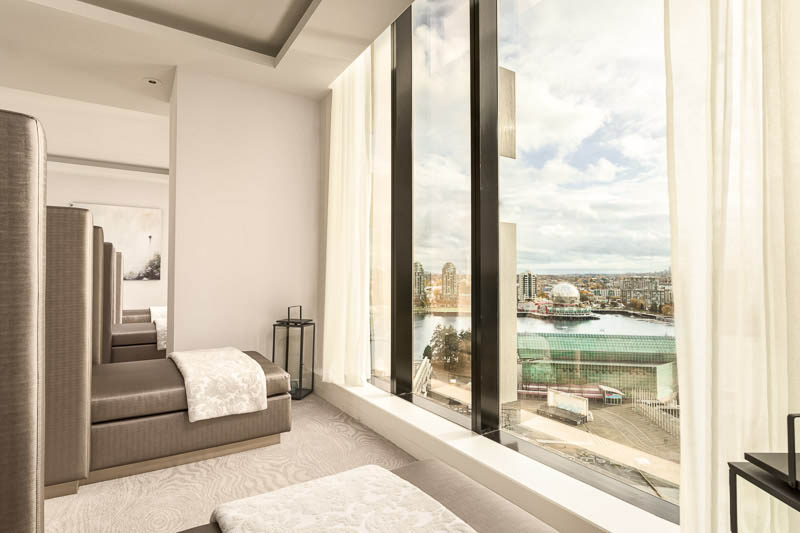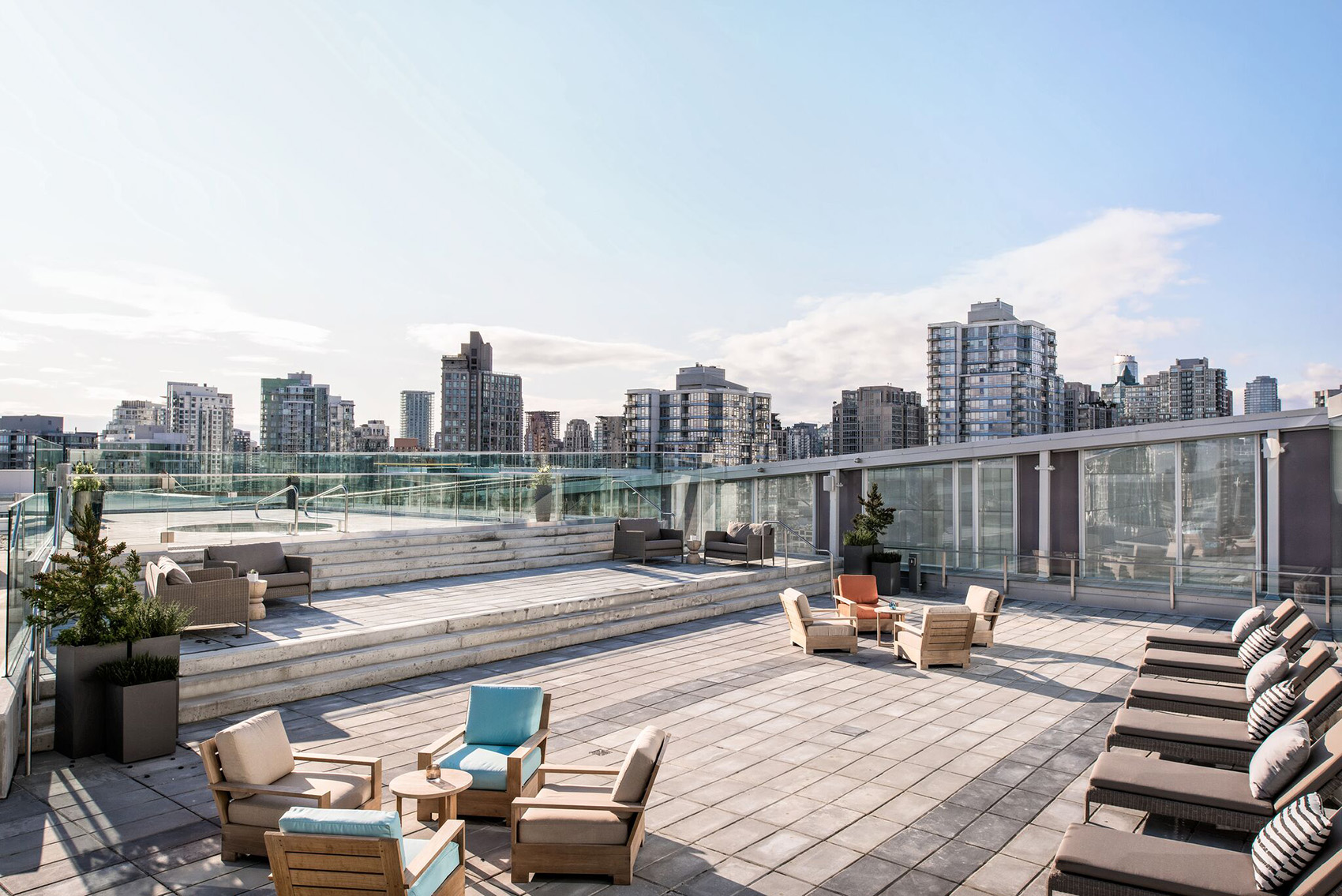 _______
Never miss a story. Sign up for NUVO's weekly newsletter here.