A First Look Inside Parq, Vancouver's Destination Resort
Just looking at it, you can tell there's a statement being made. The copper-hued exterior, the giant horseshoe-shaped gap between the towers, the bold sweep and flourish of the exterior details—even a quick glance will tell you Parq Vancouver is not your typical luxury hotel–entertainment development. And that's very much on purpose. Situated just south of BC Place Stadium, Parq is the largest private development in the province and a stunning example of how a new crop of architecture seeks to transform Canada's City of Glass. Brought to life by Paragon Gaming (owner of resorts in Lake Tahoe and Las Vegas, as well as Vancouver's Edgewater Casino), everything about Parq seems bigger, bolder, and written on a grander scale: its $640-million development cost; its two distinct luxury/lifestyle hotels—a JW Marriott and the Douglas, an Autograph Collection boutique hotel—with 517 rooms between them; a casino with 600 slot machines, 75 gaming tables, and 11 private gaming salons; and 60,000 square feet of meeting and event space.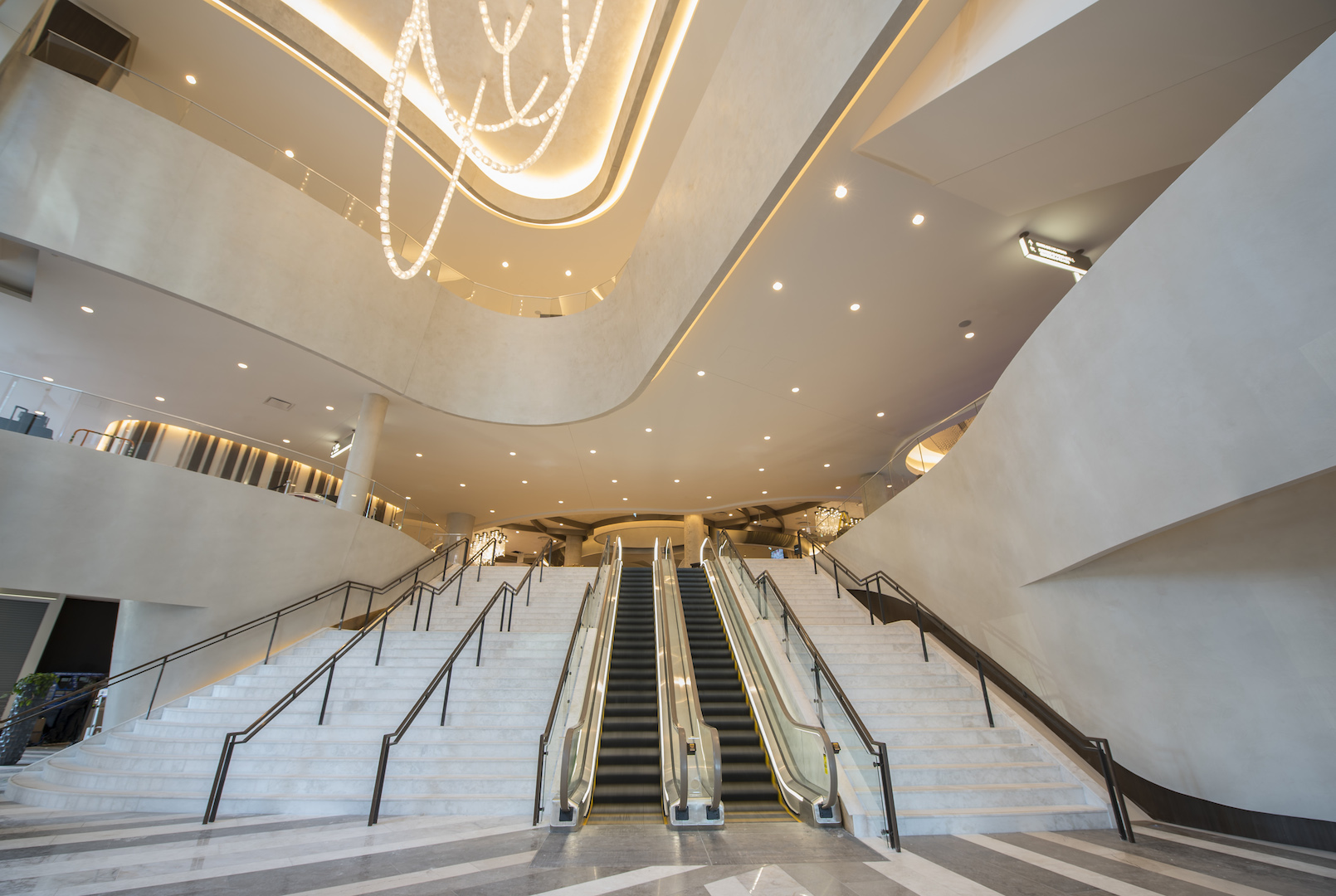 Even if you're not one to play with your money, Parq offers you plenty of reasons to visit. There's a 30,000-square-foot rooftop park on the sixth floor, a full spa, and the city's largest hotel ballroom. There's also a collection of eight distinct restaurants and lounges, overseen by legendary culinary duo Elizabeth Blau and Kim Canteenwalla, covering a range of cuisine inspired in equal measure by Vancouver's West Coast setting and its proximity to other Pacific Rim neighbours.
Yaletown, Downtown, Crosstown, Gastown—nearly every section of Vancouver's inner core has its own iconic buildings, its own distinct vibe. Parq may be the one that takes a bit of each and blends them into something the city hasn't seen before. Even in construction-mad Vancouver, buildings try to fit into the larger whole, to elevate the neighbourhood while remaining part of it. Parq doesn't bother with the idea of blending in—its ambition is bigger: a recreational city within this recreational city, a self-contained entertainment hub that provides guests with numerous reasons to visit and very few to leave.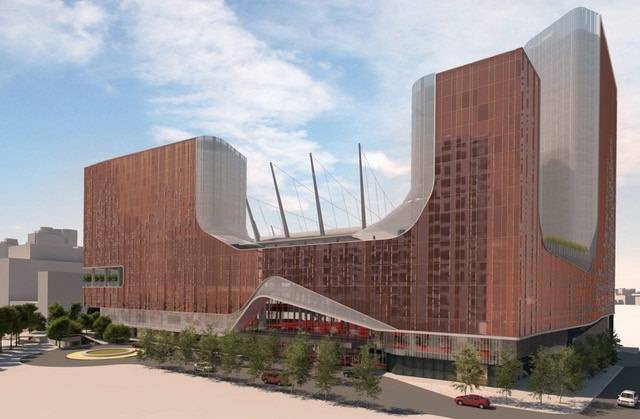 Of course, Vancouver is known for its Lotus Land reputation: it's a place that beckons you to stay and never lets you go. And in the case of Parq, the reason is that you're having too much fun.
_________
Never miss a story. Sign up for NUVO's weekly newsletter.