When an Omega Watch Helped Save the Apollo 13 Crew
The Speedmaster Silver Snoopy Award 50th Anniversary timepiece.
Snoopy can be many things: a cuddly friend, a philosopher, and even an astronaut. In fact, it was the 1960s when Charles M. Schulz began to portray his dog in space. For that reason, when NASA chose a mascot for its flight safety program, Charles M. Schulz's beagle was its pick for the Silver Snoopy Award, an honour bestowed by astronauts on employees and contractors who play a fundamental role in the success of space missions. Recipients are presented with a sterling silver Snoopy lapel pin.
Omega received the award (NASA's highest honour) in 1970, when the Speedmaster (certified for use on space missions) played a vital role in rescuing the Apollo 13. The mission was interrupted before landing on the moon following an explosion of an oxygen tank. The crew was left to fix the situation with Band-Aid solutions, relying on their mechanical Speedmaster watches to calculate elapsed times of the burn in order to return safely to Earth. This achievement made the Speedy worthy of NASA's Snoopy Award, and to celebrate the half-century of this feat, Omega has introduced the new Speedmaster Silver Snoopy Award 50th Anniversary.
Snoopy is commemorated on this new timepiece: situated at the 9:00, wearing a spacesuit as on the pin. On the caseback is an animation of Snoopy in orbit. When the chronograph hand is in use, Snoopy takes a trip around the far side of the moon (as the Apollo 13 crew did) with a lunar surface adorning the sapphire crystal. A blue disk representing Earth is in the background, rotating once a minute. The blue nylon fabric strap complements the blue elements of the watch and the 42mm stainless steel case was inspired by the fourth generation of the Speedmaster. The co-axial Master Chronometer calibre 3861 powers the watch, packaged in an impressive Apollo 13 presentation box.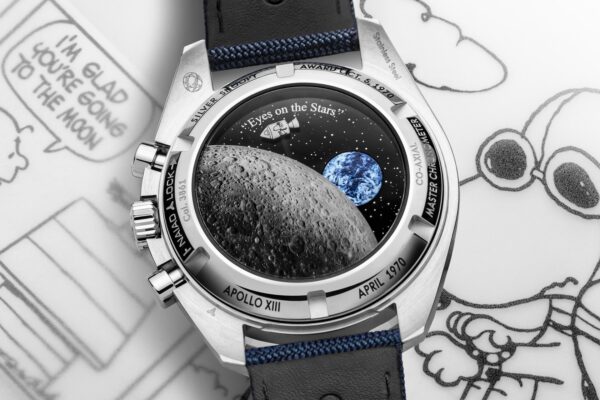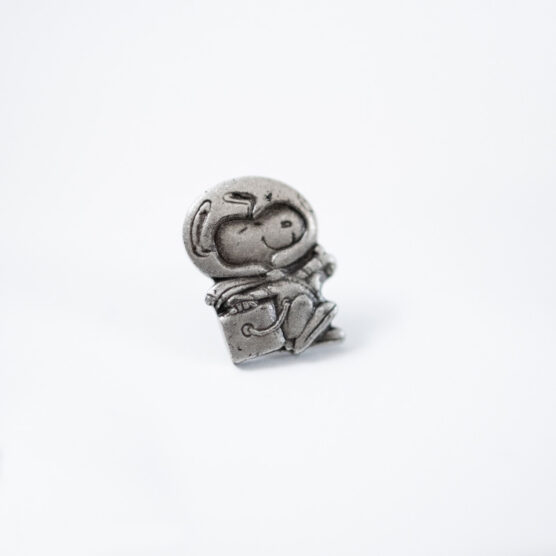 _______
Never miss a story. Sign up for NUVO's weekly newsletter here.