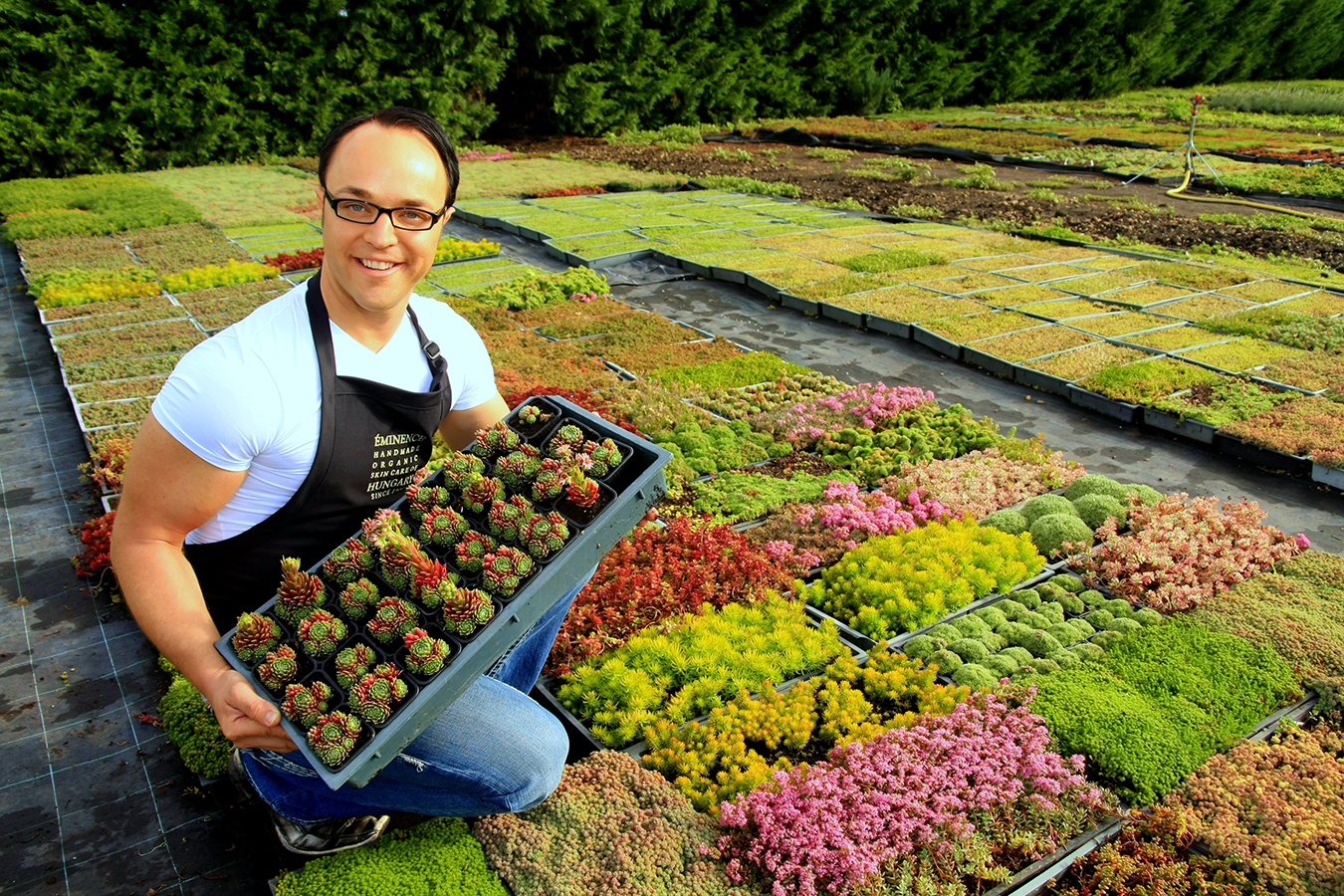 Éminence CEO Boldijarre Koronczay is one of the lucky ones. A survivor of childhood leukemia, he claims it wasn't chemotherapy that worked for him, it was naturopathic medicine based on remedies created by his mother and grandmother in Hungary. Naturally, Koronczay is a proponent of the organic, all-natural products that form Éminence, a skin-care company founded by his family in 1958.
"The big concept is don't put anything on your skin that would make you sick if you would eat it," he says. "It's really as simple as that great tagline." Éminence applies this holistic approach from start to finish, from the planting of seeds at the company's farms in Hungary to manufacturing, packaging, and distribution—Éminence plants a tree for every product sold through its Forests for the Future initiative, uses wind and solar energy, and harvests ingredients by hand.
Biodynamic practices take this commitment even further. "Biodynamic is the new organic," says Koronczay. "It's the next big thing. We are kind of ahead the curve again with our Beyond Organic line. When we began, people thought our recycled boxes were strange, they wanted the white cream and the white box and the gold letters. We were really the pioneers. So when you hear it's an overnight success, nothing is further from an overnight success. It was nine, maybe almost 10 years of struggle before organic actually became popular."
Biodynamic farming follows the cycles of nature; farms are treated as a living organism and are self-contained and self-sustaining. "We even pick the fruits according to the moon cycle," Koronczay continues. "It has nothing to do with spirituality, it actually has to do with physics and the tides. If you follow the moon cycle, you're going to get better crops. We pick the fruit during high tide as well, because then the fruit has more moisture and higher nutritional content." Éminence's Herbal Recovery Oil and Cornflower Recovery Serum are the first skin-care products to be certified by Demeter, a not-for-profit organization whose mission is to enable people to farm in accordance with biodynamic practices.
Beyond the biodynamic offerings, the Éminence line is extensive. For summer, the Sun Defence Minerals collection offers SPF 30 in a rock powder format—a physical rather than chemical sun block as thousands of particles reflect the sun's light. Brush it on before a swim—it's water resistant—or apply a slightly darker shade as a bronzer to enhance that natural summer glow.