How L'Oréal Is Leading the Future of Beauty With Artificial Intelligence
The beauty industry's biggest facelift is happening thanks to A.I. and augmented reality.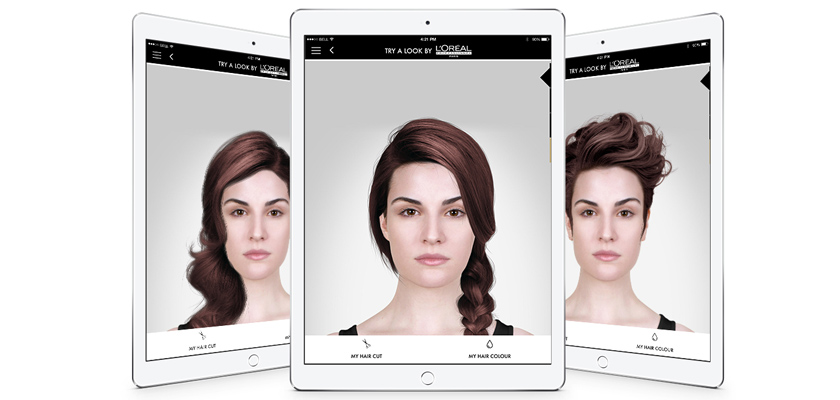 In the traditional beauty marketplace, products are promoted based on their formulas, ingredients, or even packaging. But do beauty brands consider a customer's skin type, hair type, or eye colour? L'Oréal doesn't think so. That's why it is using artificial intelligence to aim its products at the uniqueness of each consumer. Robert Beredo, L'Oréal Canada's chief digital officer, says that "the beauty experience is so personal, and A.I. technology has become vital to our strategy."
Spearheading the A.I. beauty race, in 2012 L'Oréal created its technology incubator, which partners with entrepreneurs and academic institutions to use technology for researching and developing the latest products. Since then, the company has released several tools, including the Style My Hair App, which allows users to upload a picture and experiment with haircuts, hairstyles, and professional hair colours.
In 2018, L'Oréal acquired Toronto-based tech company ModiFace, which had previously lent its augmented reality technology to companies including Estée Lauder, Allergan, and Coty. Using ModiFace, L'Oréal released a Virtual Nail Salon app that enables augmented reality simulations of nail polish shades and textures on live videos of a user's hands.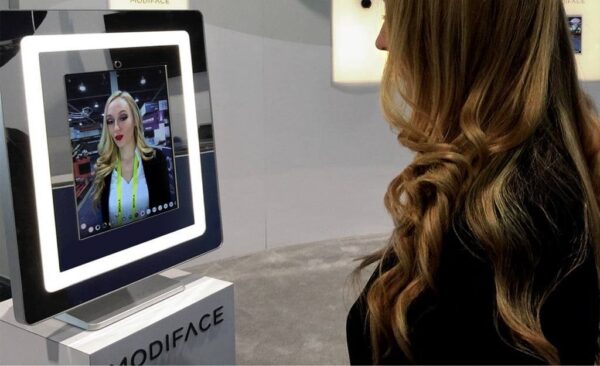 "What differentiates our technology from other brands is the accuracy and realism behind it. Technology must be built to be accurate right down to the glitter, gloss, skin tone, and every strand of a customer's hair," Beredo says.
The global beauty industry is a $532-billion business. McKinsey has reported that, even during the 2008 financial crisis, the cosmetics industry still experienced a 3.2 per cent sales bump. It may prove to be a recession-proof industry, but how do companies like L'Oréal thrive during a global pandemic when the in-store beauty experience has been drastically altered?
Beredo says that L'Oréal has accelerated the adaptation of A.I. services in light of COVID-19. In the absence of in-store try-ons, L'Oréal maintains customer engagement through digital means, thanks to artificial intelligence. Since the pandemic hit, L'Oréal hosted a series of successful live-streaming shopping events that Beredo calls "a modernized QVC format." For Pride month, L'Oréal subsidiary NYX Cosmetics hosted a live-stream shopping experience that featured internet influencer, Matt Bernstein. This is just the beginning. "We are looking to implement ModiFace technology in live-stream shopping. Imagine being able to try on lipstick, or a hair colour through a host, without having to even be there," Beredo says.
ModiFace technology is deployed around the world, and Canadian customers can access it through Shopper's Drug Mart and Amazon Canada. They can try on thousands of make-up products as they shop online, and as touchless retail becomes a necessity, this has been a game-changer, Beredo observes. L'Oréal's history may span more than a century, but A.I. beauty ensures that its legacy continues into the next.
_______
Never miss a story. Sign up for NUVO's weekly newsletter here.