Why Vitamin C Should Be in Everyone's Skin-care Arsenal
There are few skin-care ingredients that dermatologists agree on, but high on the list is vitamin C. "Its benefits are multiple," says cosmetic dermatologist Dr. Marcie Ulmer, who practises at Pacific Derm in Vancouver. "Vitamin C is a powerful antioxidant that helps neutralize free radicals. It helps reduce unwanted pigmentation, and helps preserve and stimulate collagen. This means less damage from ultraviolet light, improvement in uneven skin tone, improved skin texture, and enhanced skin radiance."
Eating foods rich in vitamin C like açaí berries or oranges is good for the body, but for those seeking to use vitamin C to improve skin health, it's best to apply it topically, too.
The best time to use a vitamin C product is in the morning because of its protective powers against UV light and pollution. However, Ulmer emphasizes that it's not a replacement for sunscreen. "It works best when layered under a sunscreen to reduce the damage caused by ultraviolet light. I think of it as a sunscreen booster," she says.
Ulmer likes serums because of their ease of absorption, and says that these tend to be fairly well tolerated by most people. "If a patient has quite sensitive skin, I will recommend applying it a few times weekly to start, working up to each morning. Patients with very sensitive skin may experience a mild stinging or tingling sensation."
Just as it takes care of you, you should look after your product. Especially when it comes to vitamin C. L-ascorbic acid, the most commonly used form of vitamin C, oxidizes with exposure to light and air, after which it's no longer effective. "Once a product changes colour from pale and transparent to a darker orange or brown, it no longer possesses the same powerful antioxidant properties and should be replaced. It's not a product you want to save, because if you keep it too long, it loses its beneficial effects," says Ulmer.
Consistent use of a good vitamin C product can lead to brighter, smoother, and more even skin. Here are six products to try.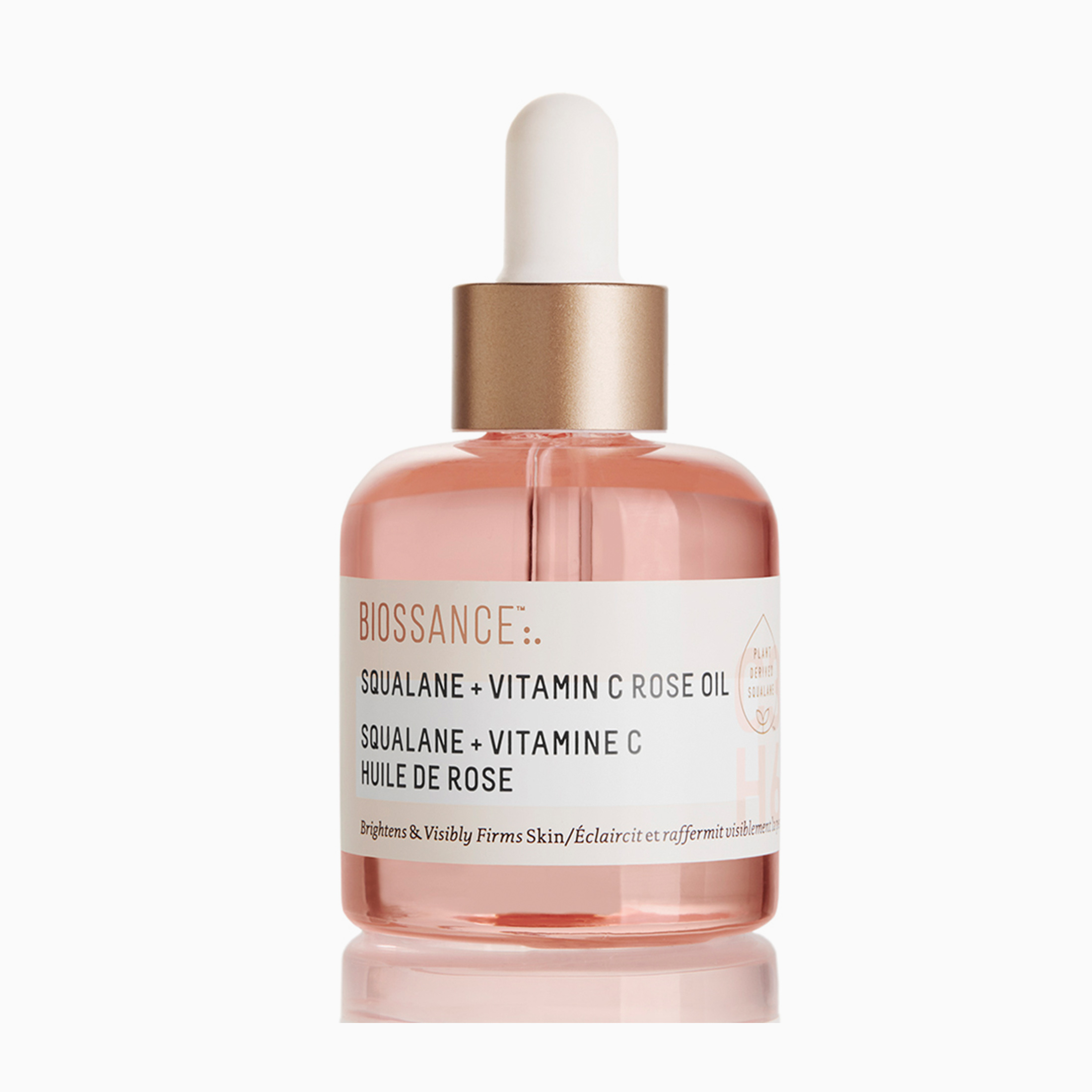 Biossance Squalane + Vitamin C Rose Oil
Instead of L-ascorbic acid, this has tetrahexyldecyl (THD) ascorbate, an oil-soluble form of vitamin C that's light-resistant, easily absorbed, and won't irritate skin. Also in the mix: moisturizing squalane and calming damask rose extract. Apply at the end of your skin-care regimen, before sunscreen. It leaves skin glowy, but not greasy. The brand also makes a Squalane + Vitamin C Rose Mask that doesn't irritate and leaves skin brighter after a single 10-minute application.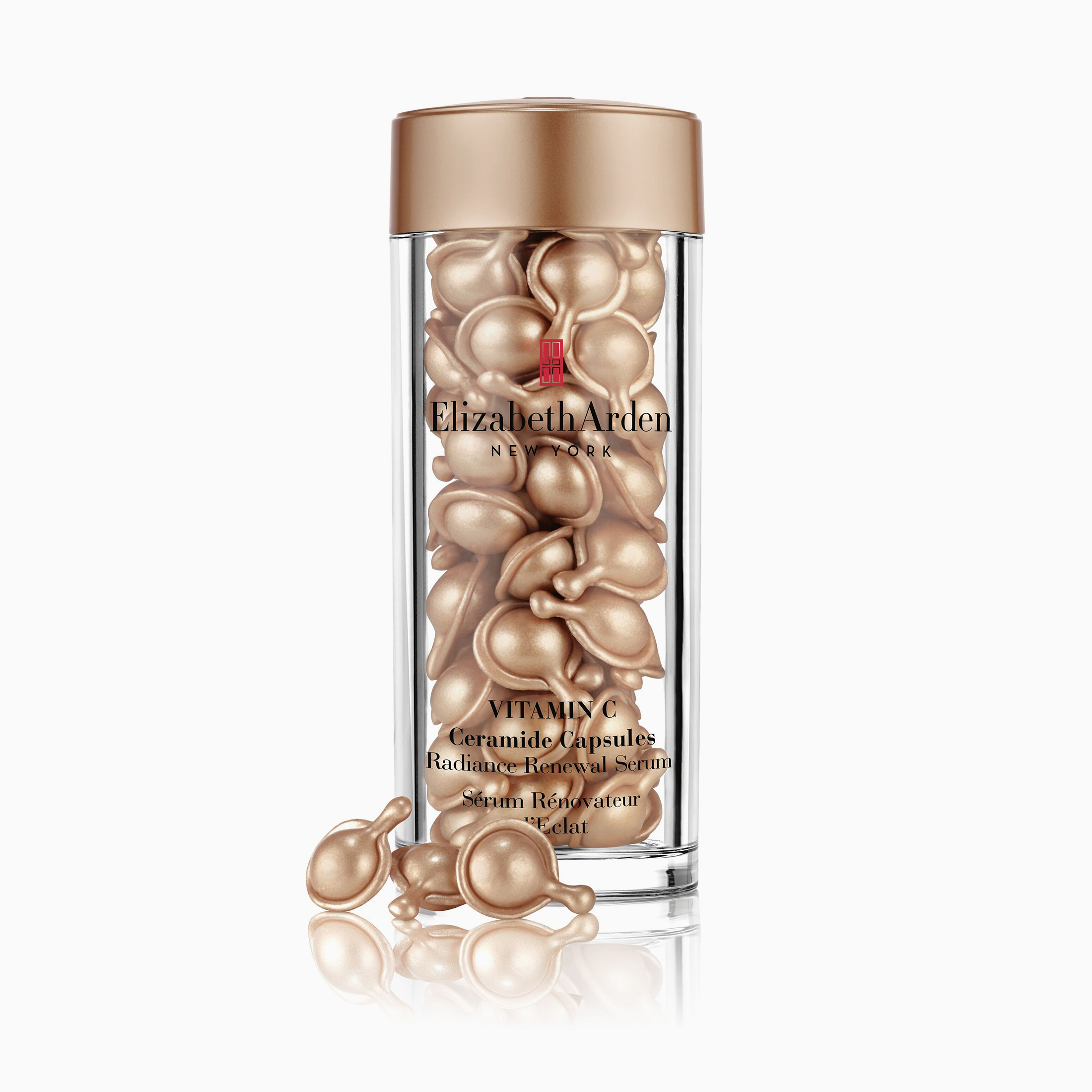 Elizabeth Arden Vitamin C Ceramide Capsules
THD ascorbate is also the wonder ingredient, along with ceramides, in this Elizabeth Arden staple that helps strengthen the moisture barrier.  Each biodegradable capsule has the perfect amount of dry-oil serum to cover your face, and it's perfect for travel. Buy it in jars of 30 or 60 capsules.
John Masters Organics Intensive Daily Serum
The ascorbic acid in this recently revamped serum is naturally derived from citrus fruits and kakadu plum  (one of the world's richest natural sources of vitamin C).  It also contains a protein that keeps the formula stable and reduces irritation. According to Nicole Erickson, director of product development at John Masters Organics, use this product "in the morning for antioxidant protection from pollution, nighttime for repair. It's lightweight compared to most vitamin C treatments, which makes it a great option for layering."
Laboratoire Dr Renaud 10% Vitamin C Serum
The perfect concentration of vitamin C in a serum is 10 per cent, according to Isabelle Villeneuve, vice-president, strategy, innovation & quality of Laboratoire Dr Renaud. "More would be recommended for very thick skin and less for very sensitive skin," she says. The brand's L-ascorbic acid is USP grade, which means it has been tested for its purity, potency, and stability. The formulation also has M2PE technology, which supposedly forms microscopic channels on the surface of skin when the product is applied, so the vitamin C can be better absorbed.
Vichy LiftActiv Peptide-C Ampoules
This kit comes with 10 ampoules, each of which has enough serum for two applications (morning and night). It's intended to be used as an occasional skin booster, not daily skin care. The formulation contains 10 per cent L-ascorbic acid, plus a bio-peptide complex, hyaluronic acid, and Vichy mineral water. The glass packaging can be recycled and keeps the formula fresh without preservatives.
Vivier GrenzCine Serum
Pharmaceutical-grade L-ascorbic acid is combined with a newly discovered ingredient called Polyamine-DAB in the Vivier GrenzCine Serum. According to dermatologist Dr. Jean-François Tremblay, Polyamine-DAB will repair the grenz zone of the skin — the layer between the epidermis and dermis that deteriorates with age. The serum is said to diminish fine lines and wrinkles, while increasing luminosity and improving skintone, texture and elasticity.
________
Never miss a story. Sign up for NUVO's weekly newsletter here.