A Washington State mountain escape.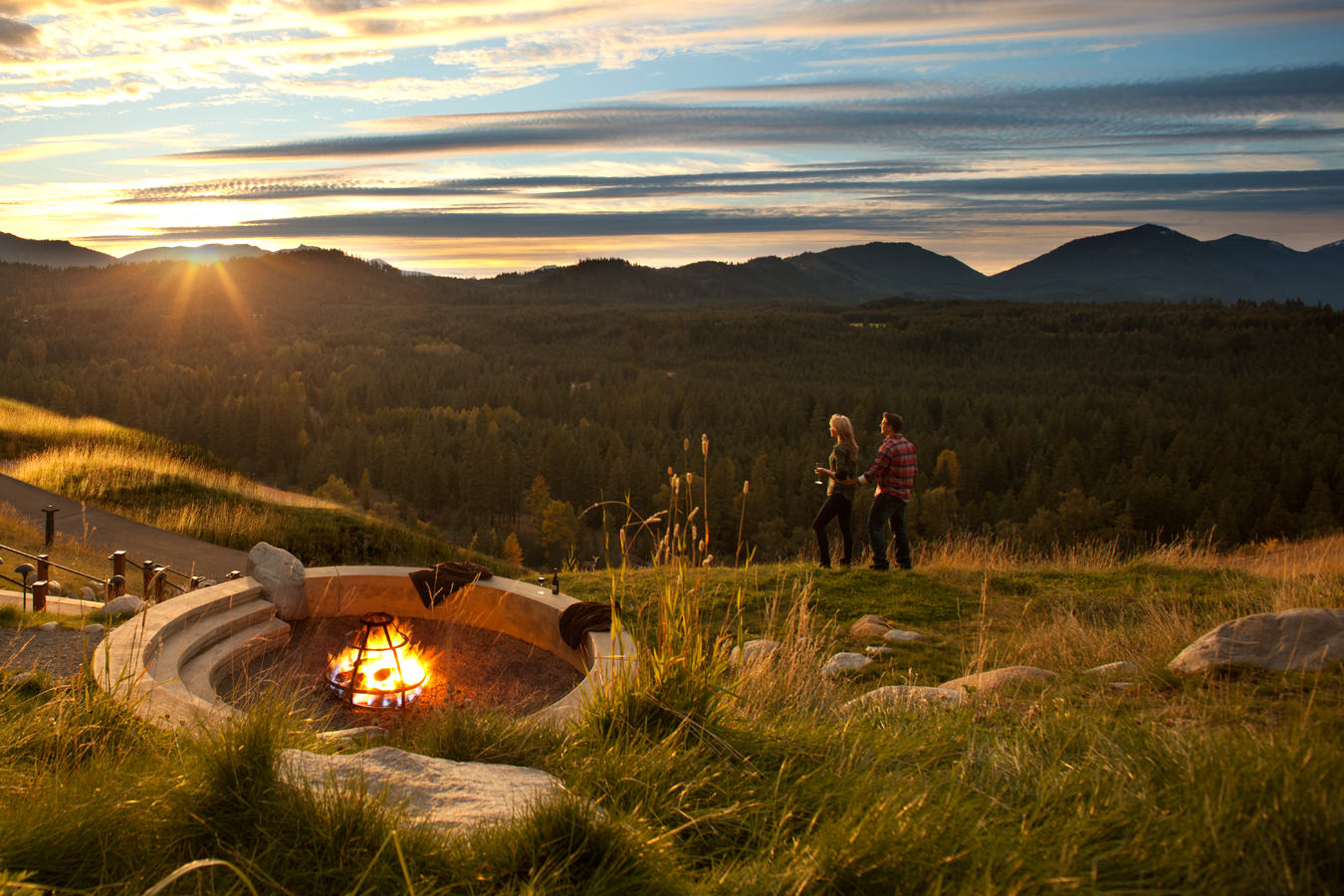 The natural world seems larger than life in Washington State, where towering conifers drip with lush green mosses and volcanoes sit quietly—Mount Rainier and Mount Baker—or show the devastating effects of an eruption—as in the case of Mount St. Helens. Seattle is the state's most well-known city; Redmond houses Microsoft's headquarters; Kirkland is the birthplace of Costco. Throughout all of Washington, communities large and small tempt with hiking and biking, island getaways, and lakes suited to pleasure boating.
A 90-minute drive east of Seattle, and set on 6,400 acres of woodland in Cle Elum is Suncadia Resort, a member of the Destination Hotels collection. Suncadia is a sprawling outdoor playground in the Cascade Mountains, boasting 70 kilometres of hiking and biking trails, horseback riding, fly fishing, along with three golf courses―Prospector and Rope Rider Golf Courses, and the private Tumble Creek Golf Course―and is a certified Built Green year-round mountain resort.
A 254-key Lodge in the grandest Northwestern tradition, as well as a collection of vacation rental homes make up Suncadia, where the tech set (Microsoft employees are known to stage their own version of The Amazing Race here), and Pacific Northwesters of all stripes come to recharge. The Lodge is perched on a bluff above the Cle Elum River and one mode to descend is by a long scenic staircase―dubbed the 1,000 Steps—an elevation equivalent to the height of a 25-storey building. Through the huffing and puffing, and the resting spots on four expanded landing areas (which provide seating and views overlooking the river valley), you'll count 393 steps. At the base of the stairs, a trail connects to Riverfront Park.
Seasonal activities at Suncadia include the annual Summer Outdoor Concert Series, Fourth of July Celebrations, Summer Saturday Night BBQs, Harvest Festival, and Winterfest (which includes a skating rink). A heard of approximately 150 elk are known to visit Nelson Farm on the property to feed each January through March. The Swim and Fitness complex offers two leisure pools—indoor and outdoor—a whirlpool spa, waterslides, and a fitness facility while the LEED Silver-Certified Glade Spring Spa features nature-inspired treatments. At Portals restaurant, executive chef Clay Blake prepares northwestern cuisine which one may enjoy while gazing out at the panoramic view. Be warned: one pear martini could lead to two, and quite possibly three.
At Suncadia, once you're out the door, you're in the wilderness, finding repose in the deep, green woods.
Suncadia Resort, 3600 Suncadia Trail, Cle Elum, Washington, +1 509-649-6400, Suncadiaresort.com