Mexican Boutique Hotel Monte Uzulu Blends Sustainability With Organic Architecture
Latin America has its fair share of environmentally conscious hotels, from the SuperAdobe eco-structures in Nicaragua and Ecuador to the luxury tented camps perched beneath Costa Rica's Arenal Volcano. Mexico, too, despite the dominance of high-rise commercial hotels, also hosts an array of eco-conscious properties built on the principle of sustainability. Monte Uzulu, one of the newest boutique hotels to hit the state of Oaxaca, opened its doors this past July, setting itself apart with mindful precautions taken during development to create a sustainable jungle retreat only five minutes' walking distance from the glittering Pacific Ocean.
The property derived its name from gusulú, a Zapotec word that means "the beginning," evoking the important connection between humankind and nature as the origin of life. The builders reduced the construction footprint, using materials native to the area and working hard to not impose on the landscape or the wildlife. In fact, only one tree was cut down in the entire development process. They adhered to the guidelines of the Ministry of the Environment and Natural Resources in the hotel's community of San Agustinillo and then took it one step further by employing a rainwater collection system and converting organic waste matter into a nutrient-rich resource.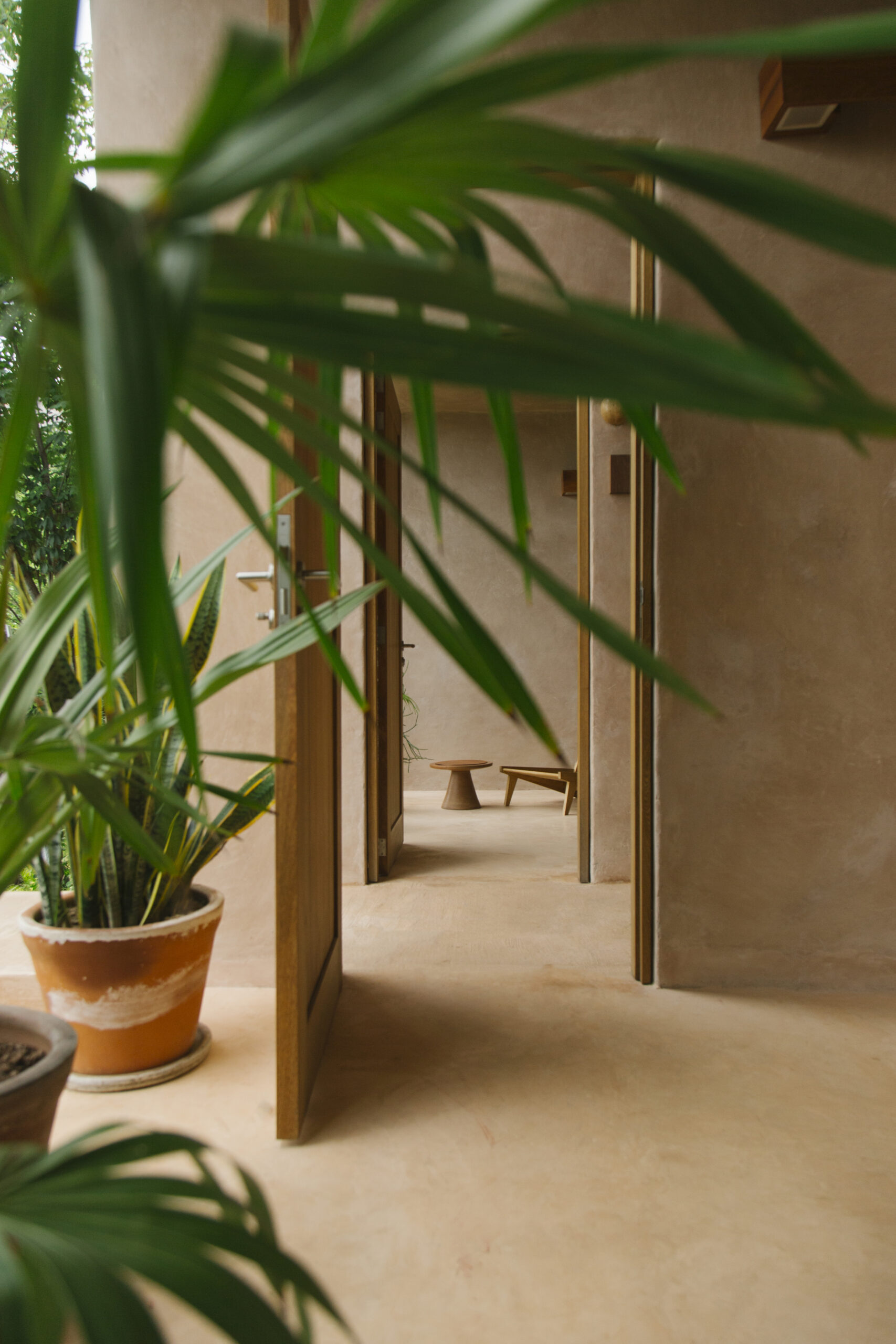 With the socially conscious design firm Taller LU'UM, Monte Uzulu enlisted expertise from contemporary artists ranging from architects to woodworkers to designers, who implemented time-honoured Mexican techniques for the hotel interiors. Serving as cultural collaborators for tradition and design, they conceptualized a "simple, honest, and functional space favouring a relaxed but contemporary look reflecting the local architecture." They chose a neutral colour palette along with poured-concrete floors and rooms filled with decor that references artisans from different regions of Mexico. Local crafts displayed in the terraces and suites include clay tables produced by Las Peregrinas, handmade straw lamps from Tzintzuntzan in Michoacán, as well as carved-wood and recycled furniture, and plush cotton textiles from the Mexican village Teotitlán del Valle.
The retreat has rooms rooms with sweeping views of the water. The 11 uniquely appointed suites have sweeping views of the water and boast rose-coloured concrete walls (ideal for a sturdy infrastructure) and clean-lined countertops attached to luxurious bathtubs flanked by thatched roofs on the upper units. For a low environmental impact, the collaborators have made creative efforts in the building's structure, such as eliminating air-conditioning by designing retractable walls to allow for better air flow during especially hot days. In addition, the ground-floor bathrooms have an open-air section for bathing that lets the sea breeze right in.
Another sustainable element is the hotel's own specialized line of skin-care products that uses 100 per cent biodegradable and organic Mexican-made fragrances and formulas, from shower gel to after-sun lotion. Designed for Monte Uzulu in partnership with a cosmetologist, they incorporate the power of essential oils, from lavender, orange, mint, and ylang ylang, making for a refreshing indulgence. For on-site dining, expect the hotel's Temporada restaurant to open this September, featuring organic ingredients sourced locally from Oaxaca.
Whether you are committing to more environmentally conscious travel or just looking for a luxe yet low-key hideaway to take in the Mexican coast, Monte Uzulu serves up plenty of both.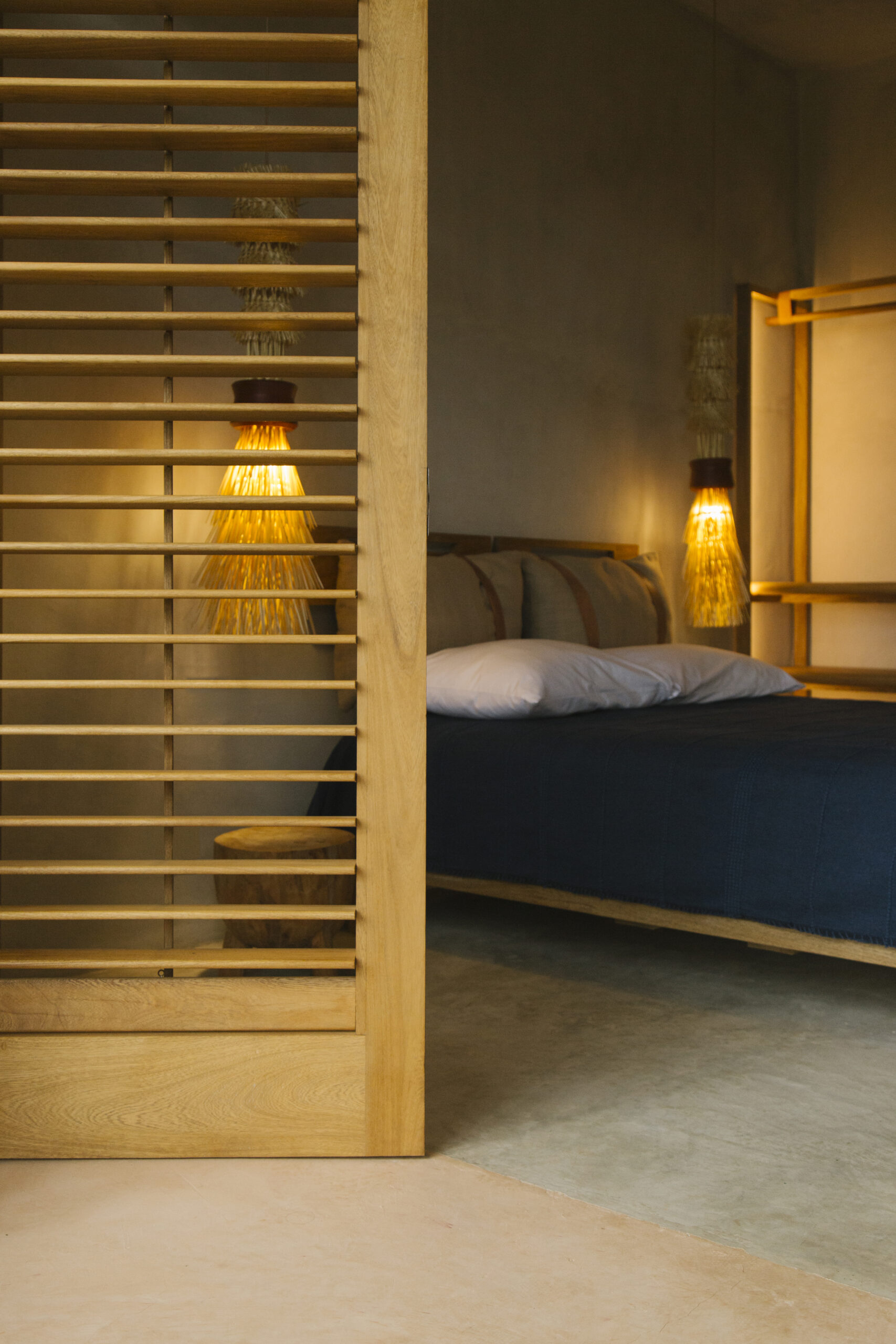 Photography by Manuel Zúñiga.
_________
Never miss a story. Sign up for NUVO's weekly newsletter, here.