Blending the home-away-from-home feel of Airbnb with the personal service of a five-star hotel, Jayne's Cottages hits a sweet spot in alternative luxury accommodations. The Port Carling–based company connects homeowners with vacationers looking for an elevated stay in Muskoka and, as of this past May, Toronto.
"I started this business as a way to do something I was passionate about," says founder Jayne McCaw, who had been working in sales and marketing when she launched the company in 2014. This year, she is a nominee for the RBC Canadian Women Entrepreneur Awards. "I'd said if I had 15 properties, I'd be happy. And now with around 150 properties, it's totally blossomed." Indeed, a scroll through the Jayne's Cottages website reveals a multitude of homes—from Muskoka's cozy lakeside abodes and light-filled cottages, to Toronto's chic townhouses and Georgian-style estates.
Beyond beautiful properties, Jayne's Cottages is also defined by its high level of guest service. McCaw personally visits and evaluates each property, working with owners to improve their home (be it a fresh coat of paint or new furnishings) before approving it for rental. McCaw also takes hefty security deposits—an unofficial system to screen out potentially ill-behaved guests. "A lot of owners don't realize the risk that they're taking," says McCaw of renting out one's home. A concierge is also available around the clock to arrange services including airport pickups, seaplane tours, and meals prepared by a private chef. "My concierge team shows up with a linen shirt on and a nametag, almost like a hotel," says McCaw. "They show [them] all around the cottage, and are available 24/7 during their stay."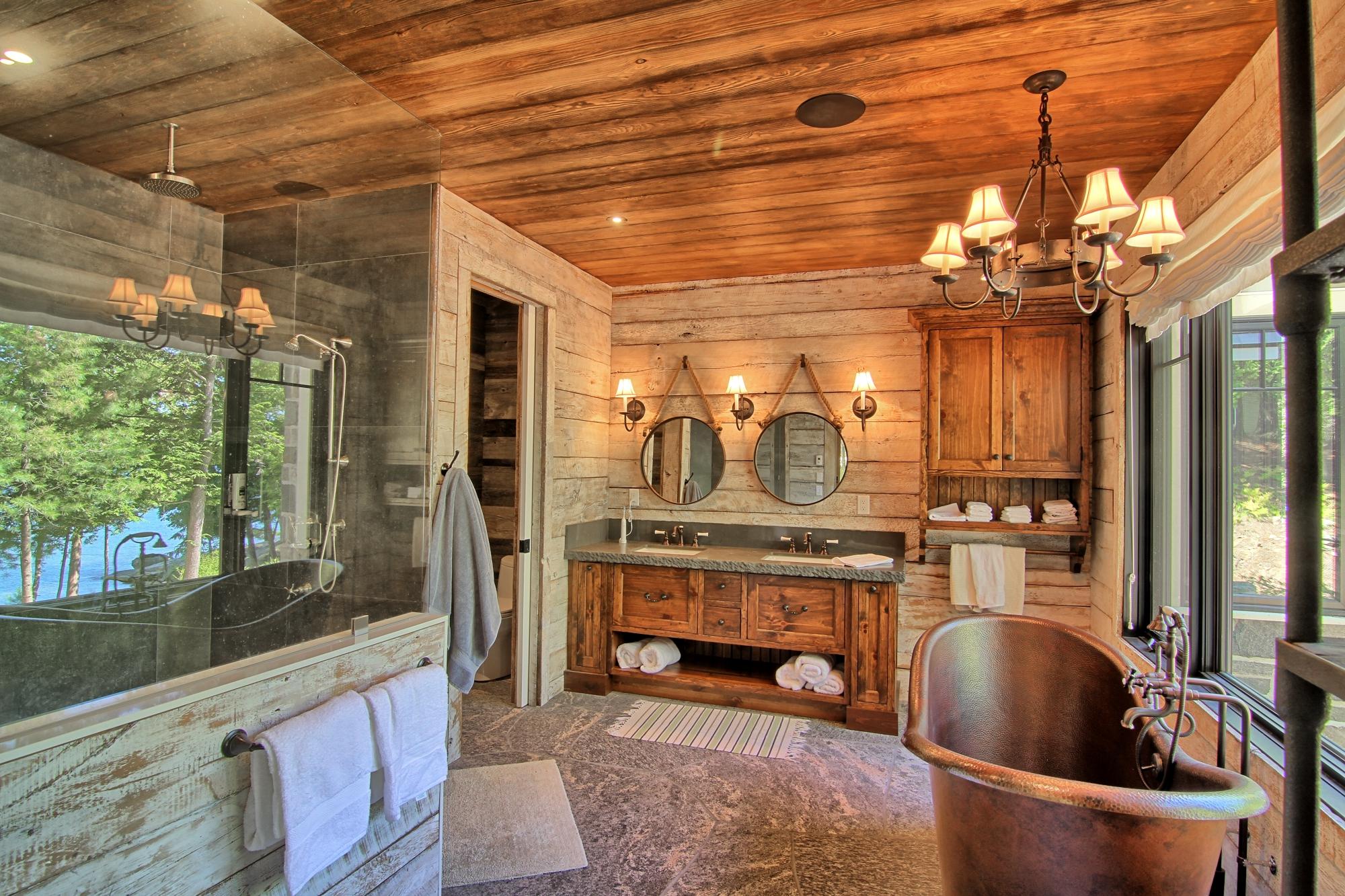 Having worked in technology sales for years, McCaw leveraged her tech-savvy side to implement a streamlined system for uploading new properties, as well as a travel guide app. There is also a mass SMS system in place to communicate with guests, whether it's a safety notification like a fire ban, or a simple note with the dinner menu. "If they want, we'll load the food into the cottages, so that when they arrive that night, it'll be in the fridge and ready," says McCaw.
Jayne's Cottages will soon be introducing a 100-point scale that will organize properties into different categories based on their score. "For instance," says McCaw, "in Muskoka, if we've got sunset views, you'd get maximum points in exposure." Owners can strive to rank among the most highly rated, and guests can choose a property that meets their specific needs, so that everyone feels at home.
Photos courtesy of Jayne's Cottages.
_________
Never miss a story. Sign up for NUVO's weekly newsletter, here.