The dirty secrets of a celebrity haven.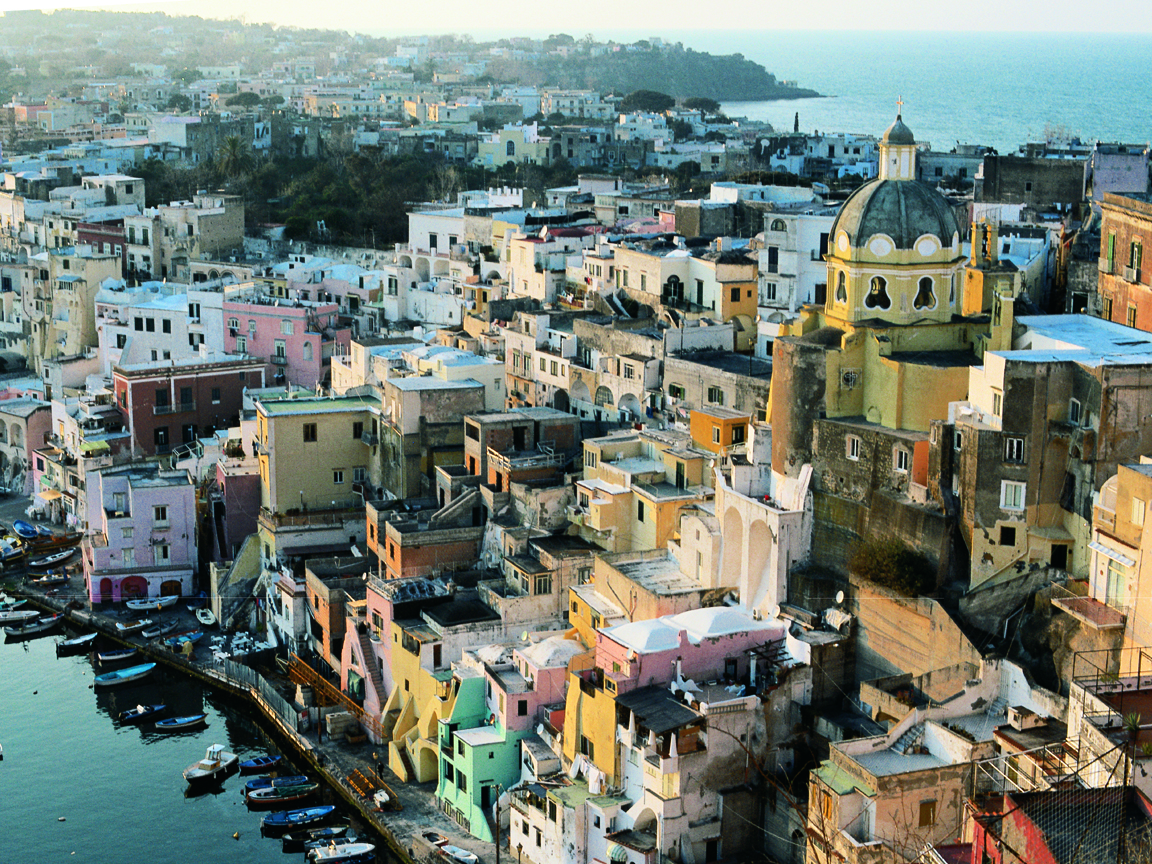 Ancient Romans believed the island of Ischia—with its dramatic cliffs and volcanic craters releasing jets of steam from underground thermal springs—was created by Typhon, a fiery monster simmering below. There does seem to be something powerful animating the island's very physical landscape, but that didn't stop Romans from visiting—monster or no monster, they knew as early as 300 BC that the island's healing thermal mud and water was worth the journey. Modern travellers need not be so brave to enjoy Ischia. Only an hour's hydrofoil ride from the Port of Naples, the island is a hidden gem on the Amalfi Coast.
Ischia's ancient history is mostly overlooked as fellow islands, namely Capri, command the spotlight, but that soon may change as the island is set to star in HBO's upcoming adaptation of Elena Ferrante's My Brilliant Friend, a popular series of novels set in mid-century Naples. The island is certainly glamorous enough for the screen—and its relationship with celebrity reaches back. In 1956 it was Italian film producer Angelo Rizzoli who opened the island's first-ever hotel, Albergo Della Regina Isabella. It was here that Elizabeth Taylor stayed, and first kissed Richard Burton, during the filming of Cleopatra (to the delight of tabloids, the kiss occurred on-set and continued long after the director yelled "Cut!"). Soon after, Ischia began to change from an island of fisherman and farmers into a quietly luxurious spa retreat.
At the hotel's spa, Le Terme della Regina Isabella, an expanse of hand-painted tiles give its second floor an aquamarine tinge—not, perhaps, the best lighting for any complexion, but it's the glow from the island's thermal mud treatments that have drawn travellers over the past half-century. The mud here isn't (entirely) about cosmetics—thermal treatments are bona-fide medicine in Italy. It's a part of Italian culture to seek healing retreats to combat chronic pain and ailments. With 70 rooms and two floors, the spa is a glamorous institution; any mud treatment first requires a medical examination (the mud is hot, and so one's blood pressure must be checked).
A mud bath is a procedure, and you should come prepared.
Expect a down-to-earth treatment, performed by cast-iron spa assistants. There's no calming soundtrack in the background; no hand-holding, nor sotto voce. A mud bath is a procedure, and you should come prepared to have the mineral rich mixture spread over your body, across your chest, and in between your toes. Sufficiently slicked, the attendant wraps a plastic sheet around your body—and you might wonder whether their next step involves throwing you into the deep sea. Fear not, after 10 minutes the attendant returns, hoses you down, plops you in a bubbling bath of thermal water, and eventually ends the whole procedure with a massage.
It may not be the spa experience we're used to in the West, but it's rejuvenating nonetheless. Here, where thermal pools and parks abound on the lush volcanic island, the urge to recover and rest runs deep.
_________
Never miss a story. Sign up for NUVO's weekly newsletter, here.