Club Med Grand Massif Samoëns Morillon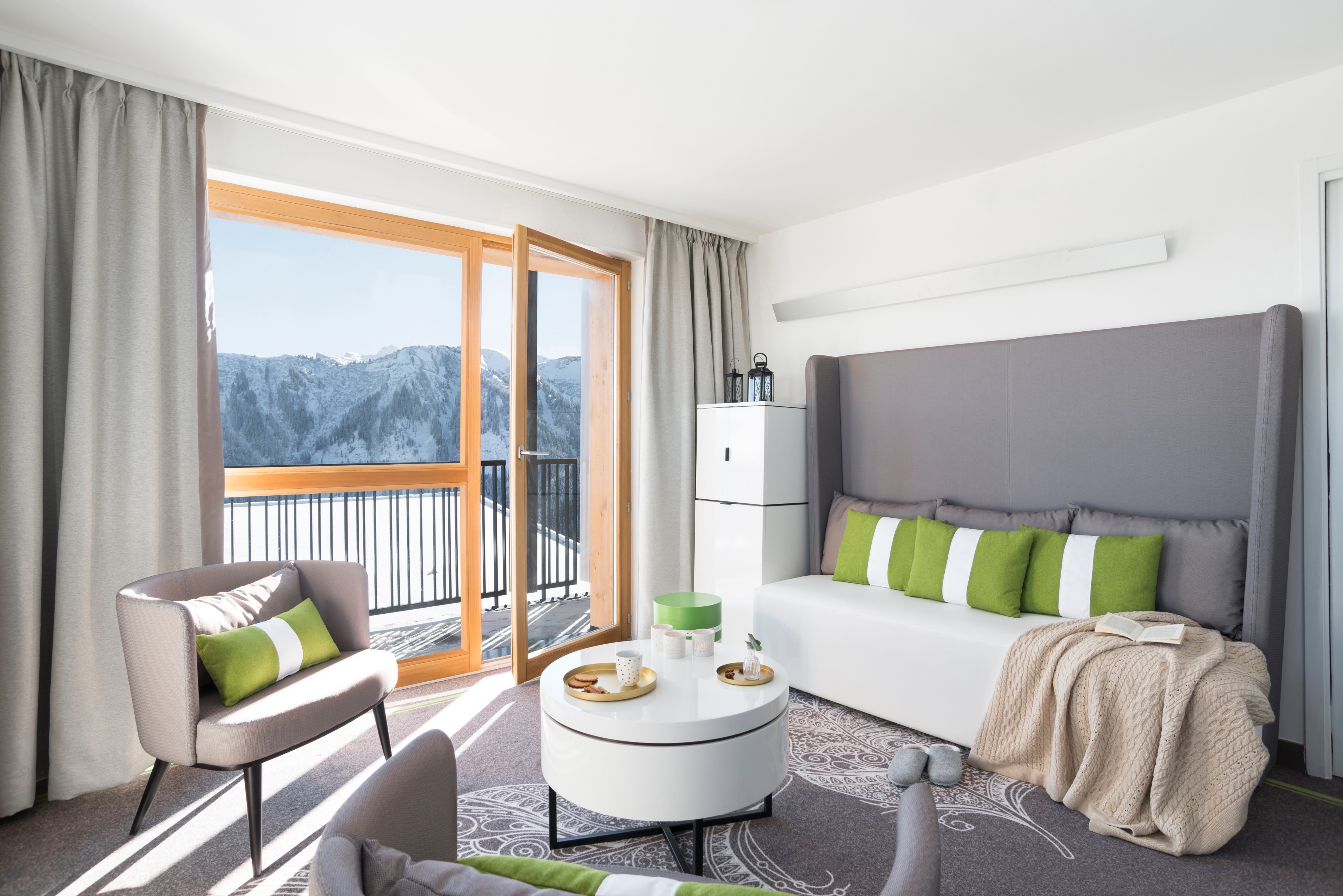 Once upon a simpler, more hedonistic time, Club Méditerranée was synonymous with sun, singles, and carefree sex by the sea. Guests were called gentils membres (GMs), their exuberant young hosts, gentils organisateurs (GOs), and everyone dined, drank, and danced together, sharing communal tables, sleeping in simple beach huts, and eschewing cash as currency in favour of colourful strings of beads. Led by charismatic chefs des villages, Club Med vacation villages first spread the company's pioneering "where happiness meets the world" all-inclusive concept across the Mediterranean in the 1950s, and then globally to 25 countries.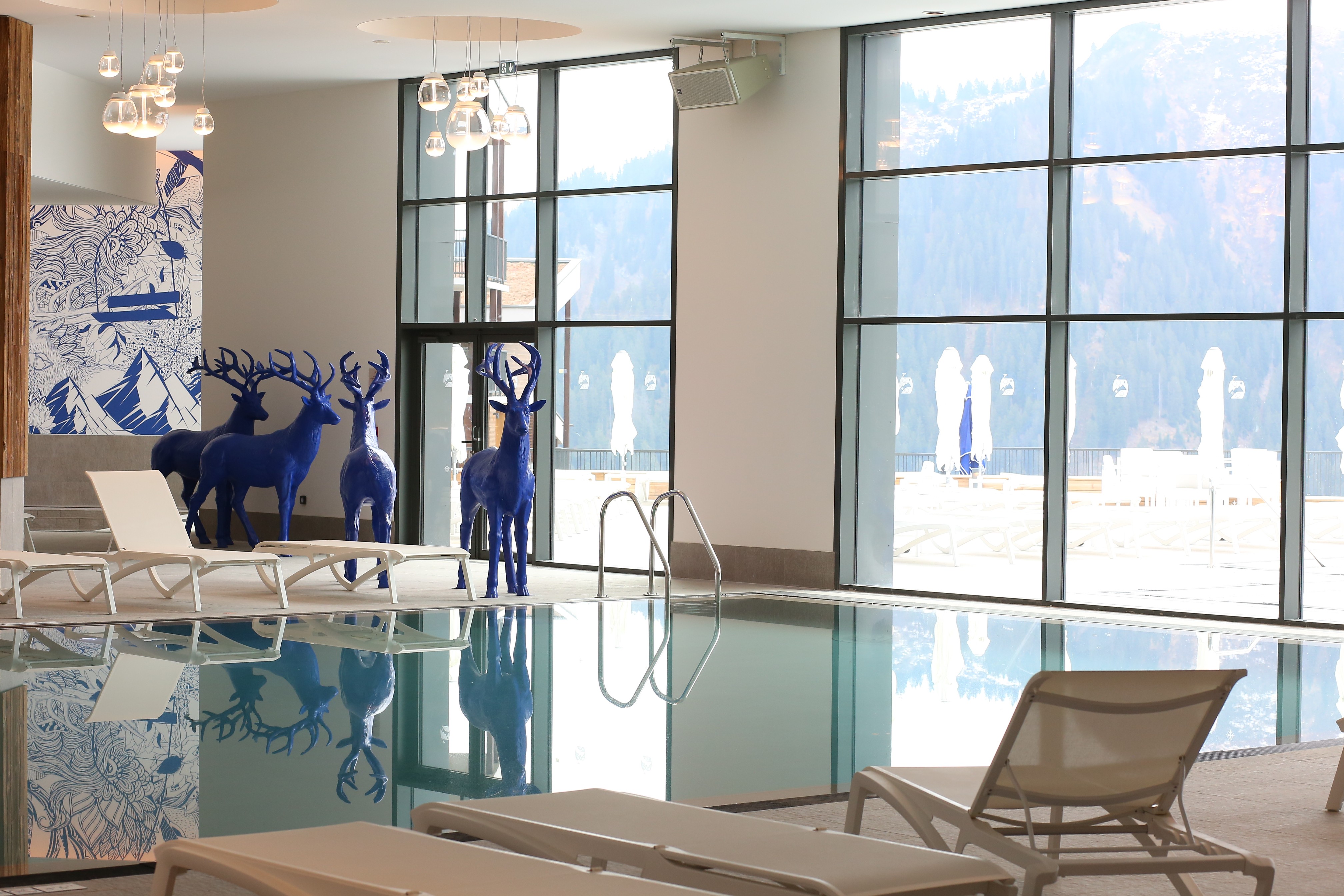 In 1956, Club Med opened its first ski resort in the Alps, part of a gradual shift toward more family-focused vacations. Today, it operates 26, including the new Grand Massif Samoëns Morillon, perched on the 1,600-metre-high Plateau des Saix in the Haute-Savoie region of the French Alps. Here in the heart of France's fourth largest ski area, heavy early season snowfall has produced sublime off-piste powder skiing. Offering ski-in, ski-out access to 148 runs, five interconnected lift stations, and 265 kilometres of terrain suitable for all ability levels, the 423-room, 50,000-square-foot Grand Massif Samoëns Morillon is ideally situated to access that powder.
In 1956, Club Med opened its first ski resort in the Alps, part of a gradual shift toward more family-focused vacations.
The resort's design is a sophisticated blend of contemporary and traditional Savoyard interior motifs emphasizing local wood and stone. Evoking an authentic alpine atmosphere, large frescoes imprinted with mountain scenes line hallways, while the lobby and main bar areas are bathed in glacial blues, snowy whites, and earthy browns reminiscent of chamois and old wood found in rustic alpine chalets.
The alpine theme extends to the guest rooms which reflect the mountains with meadow green and white themes, while the light wood and amber tones of the 600-square-metre Club Med Spa by Carita, with its 11 modular treatment cabins, are reminiscent of the sun setting over the mountain peaks. And the egg-shaped "dining cars" salvaged from the Grand Massif's old red gondola lift add a whimsical touch to the expansive main restaurant.
True to its billing as Club Med's flagship family-friendly ski resort, Grand Massif Samoëns Morillon offers an impressive range of children's programs and facilities, including all-day childcare starting at four months of age, a dedicated kids' restaurant and ski room, complimentary ski and snowboard lessons, and a multidisciplinary youth sports program. École du Ski Français professional ski guides ensure that everyone from toddlers to grandparents gets the absolute most out of these storied slopes in the shadow of Europe's highest peak, magnificent Mont Blanc.
_________
Never miss a story. Sign up for NUVO's weekly newsletter.