The season's must-have eyewear.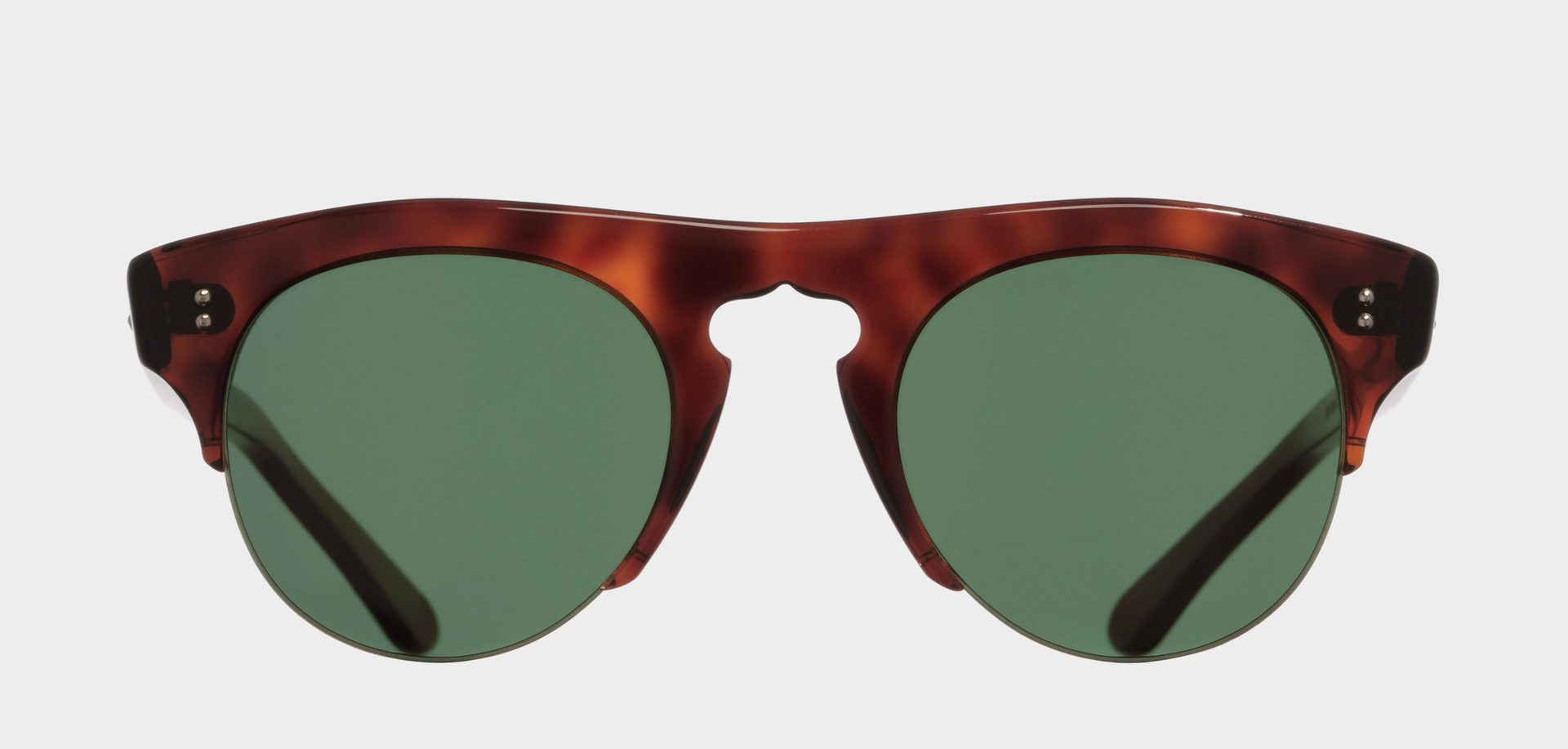 Marie Wilkinson has been working in the eyewear business for over three decades. She's fit glasses on countless celebrities, collaborated with talents such as Erdem Moralioglu and Rei Kawakubo over the years, and possesses an unrivaled wealth of knowledge about optical trends and fit. As the design director for London-based eyewear brand Cutler and Gross, this experience serves her well.
"My background as a dispensing optician has influenced [our] design in terms of bridge fit, comfort and balance, and the importance of materials," says Wilkinson. "I am also conscious that frames should be inclusive for different prescriptions and as far as possible suitable for progressive lenses."
Indeed, eyewear is no longer just a medical necessity, but a stylish accessory that prompts new designs every year. According to Wilkinson, the freshest trends for this season underscore a strong, androgynous look: translucent frames with sheer mirror lenses; flat lenses in either faded pastel hues or full-on glossy mirror finishes; and glasses with acetate-and-metal combination frames. But how do you determine which style best suits you?
"When choosing glasses…it's a start of a conversation. What do you like about your face?" says Wilkinson, before going on to explain that the right pair should emphasize your best features and reflect your overall look. But that doesn't mean she doesn't have favourites. Her top pick from the latest Cutler and Gross collection? "There is something so familiar and somehow spiritual about [style no.] 1246…it screams urban cool and hot summer days; it feels like a summer festival and yoga retreat all in one!" Sounds perfectly refreshing.
Originally published May 22, 2017.
_________
Never miss a story. Sign up for NUVO's weekly newsletter.