Nita Lake Lodge in Whistler, B.C.
Al fresco in the mountains.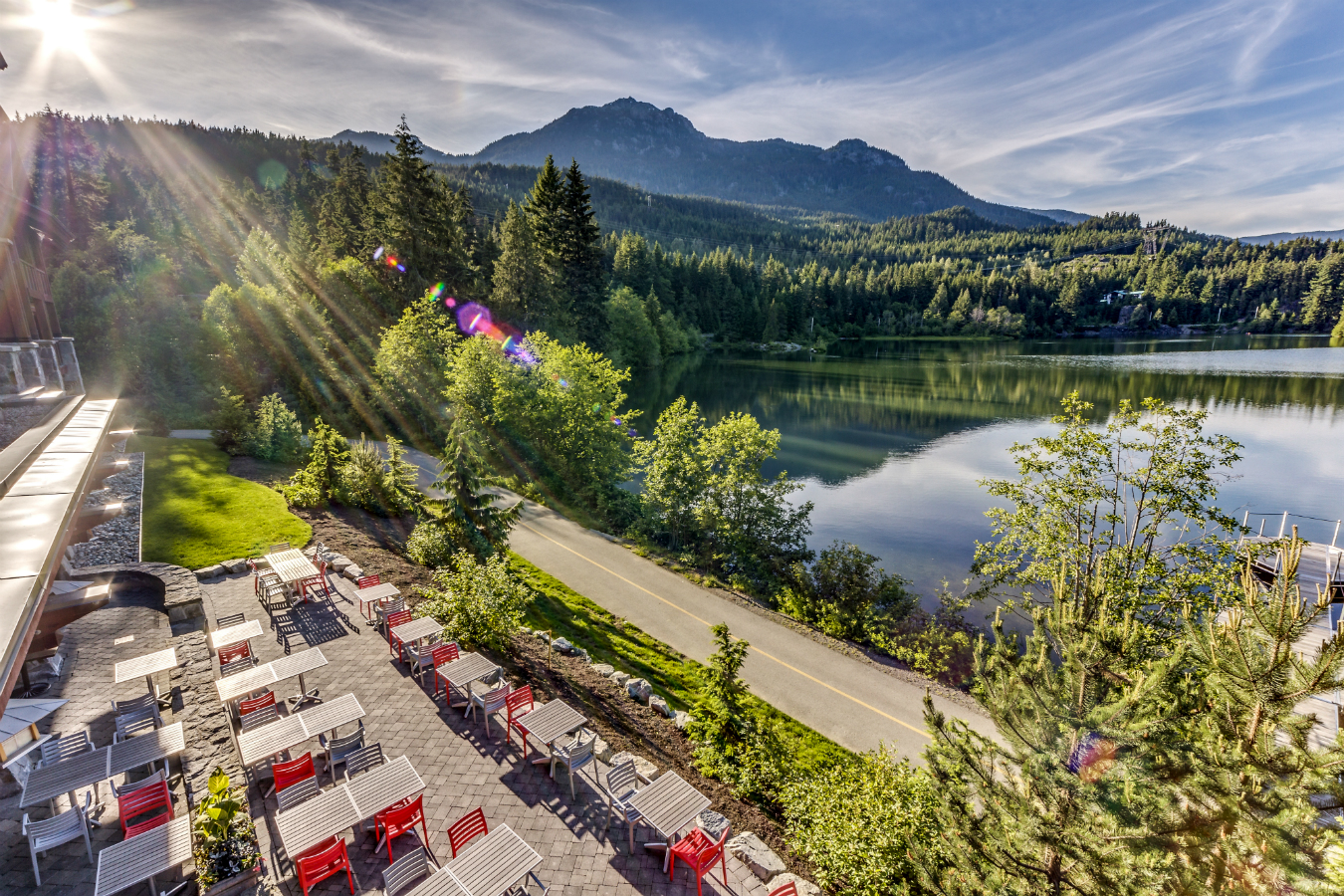 Once the August long weekend passes, the end-of-summer countdown begins. Measured in sunlight and precious to the last mercurial drop, the season's dwindling days slip by quickly—especially in the Pacific Northwest.
Of the two million people who visit Whistler annually, a hefty bunch flock there in the summer as verdant alpine flora wins over hikers and challenging trail runs lure mountain bikers. Nita Lake Lodge is one of Whistler's crowned kings when it comes to making the most of summer. The award-winning, 77-suite resort has kayaks and fishing rods on hand to loan out to guests; outdoor hot tubs with crystal-clear views of the adjacent mountain peaks; a walking trail out front to circumnavigate pristine Nita Lake; and, most recently, the property expanded its lakeside Aura restaurant patio, adding a second tier and boosting seating to accommodate 80 diners.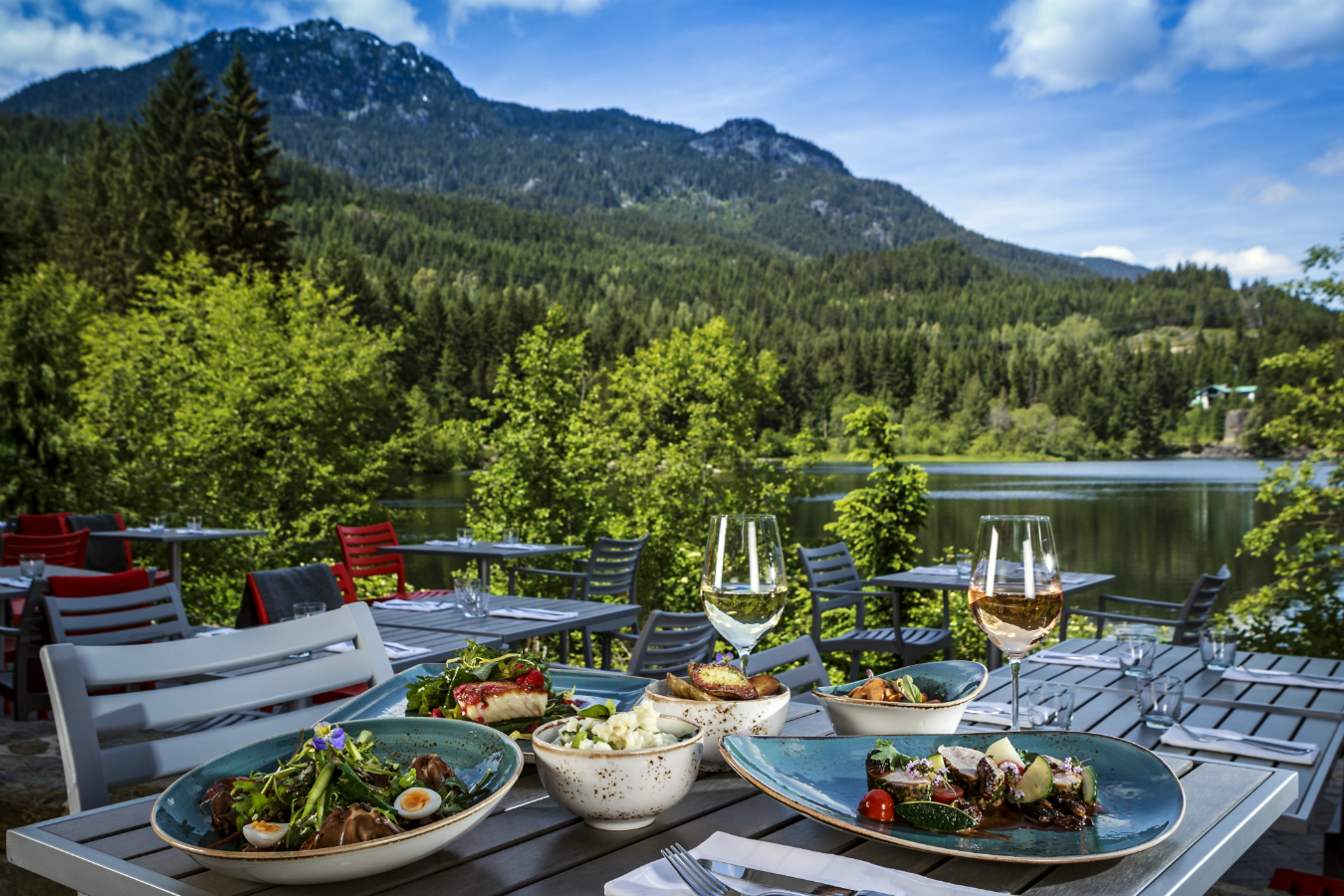 Perched at lake's edge, it's hard to take one's eyes off the ever-changing light cast upon the water, but executive chef Dean Hossack makes it his mission to turn guests' attention to their plates. The chef's summertime menu is laden with close-to-home fare: Kuterra salmon, raised sustainably in B.C. by the Namgis First Nation, is cooked in cedar paper alongside petite sunchokes from an organic farm in Pemberton. Fraser Valley pork loin is plated with creamed morel mushrooms, foraged in Lytton. And the table is not complete until a glass of chilled Okanagan white wine sits resolutely at hand—good to the last drop.