The Most Expensive Vehicles Sold at Auction During 2021 Monterey Car Week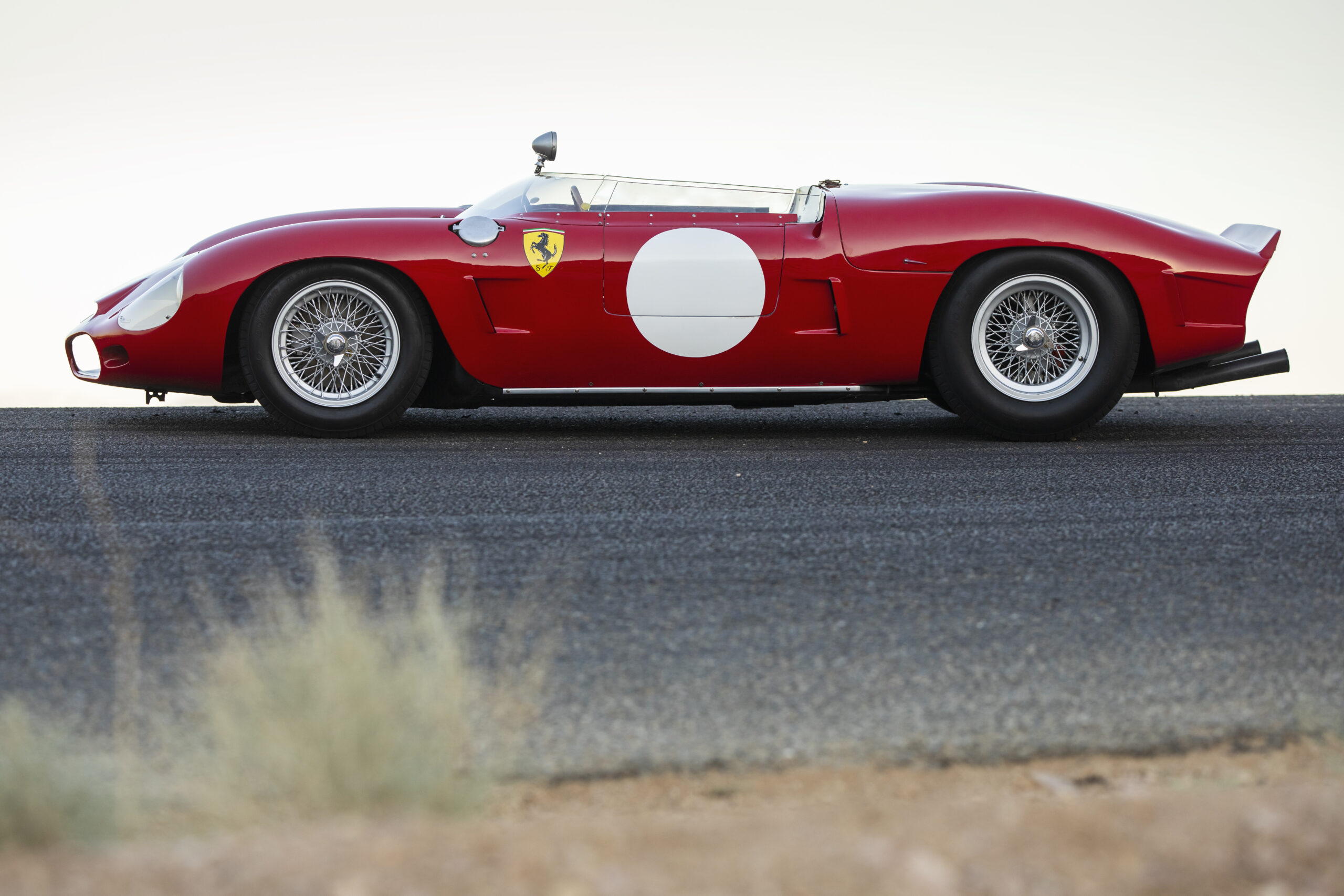 Phew! After another exciting week of Pebble Beach festivities, we can sit back and relax. There were new exotics, concepts, the Concours, historic racing, and many cars sold at auctions over the week, with some surprising results. Total sales were an incredible $343 million over three days. Let's take a quick look at some of them.
1995 McLaren F1 Coupe
 $20,465,000 (Gooding & Company)
This McLaren is one of 64 built as a road car, and it crossed the block at a record-breaking price. It was the only McLaren F1 to receive the Creighton Brown paint finish and had just 390 kilometres on the odometer. Powered by a 6.1-litre naturally aspirated V12 engine with 618 horsepower, this F1 can hit a top speed of over 310 km/h.
This individual was in its original condition right down to the date-coded Goodyear Eagle F1 tires, its original FACOM tool chest, fitted luggage, titanium tool kit, the official Driving Ambition book, and a special TAG Heuer watch. The previous record price for a McLaren F1 road car was $15.62 million set in 2017, while a model converted into a unique LM spec version sold for $19.8 million in 2019.
1959 Ferrari 250 California LWB Competizione Spider (closed headlight)
 $10,840,000 (Gooding & Company)
The California Spiders are recognizable and popular among collectors. From 1957 to 1962, Ferrari made just 106, with 50 featuring the original long wheelbase (LWB) while the remainder were short wheelbases (SWB.) Ten of the 50 LWB models had competition features, which is what we're looking at here.
Packing a V12 engine, this one entered a few competitions and recently underwent a cosmetic restoration with a bare-metal repaint, new upholstery, and the classic Italian tricolour livery.
1962 Aston Martin DB4 GT Zagato Coupe
$9,520,000 (RM Sotheby's)
You know any car with tweaks by Zagato will be special. The Italian coachbuilder made the DB4 GT lighter and more aerodynamic by using aluminum components instead of steel. Zagato also removed the bumper and other items deemed unnecessary for reasons we can only guess at.
This example was even "tested" by the Aston Martin racing team in 1962 at Brands Hatch, finishing first in class and second overall. During the exciting life of this vehicle, it received new wire wheels and tires, an upgraded front antiroll bar, and additional dampers in the rear coil springs. It is described as a no-compromise pinnacle of the brand.
1962 Ferrari 268 SP Spider
$7,705,000 (RM Sotheby's)
This Ferrari 268 SP Spider is one of six ever produced and was the test bed for the mid-engine V8 layout. The model is said to have laid the groundwork for Ferrari's legendary P cars.
This car raced at Le Mans and with Ferrari's North American Racing Team (NART). Previously owned by Pierre Bardinon of Aubusson, France, the vehicle was restored and exhibited in 1987.
It has also been exhibited at many major events and celebrations, including the Ferrari 50th- and 60th-anniversary drives, the 1997 and 2002 Goodwood Festival of Speed, the 2001 Silverstone Historic Festival, the 2013 St. James Concours d'Elegance, and the 2001 Cavallino Classic, where it took home a platinum award and the Ferrari Spirit Cup.
Thanks to a life well-lived, the vehicle featured the vintage necessary to capture the eyes of a Ferrari collector.