Lincoln's Exciting Collaboration With ArtCenter College of Design
For automakers in the highly competitive world of luxury vehicles, the future isn't always clear. Technology, safety requirements, and design trends can all change drastically from one era to the next. To get an idea of what's next, automakers can look within and have their design teams draw up new concept cars, or they can outsource the plan to some more creative minds.
Lincoln is taking the latter approach, collaborating with the ArtCenter College of Design in Southern California. But rather than asking a college's design students to go wild with their ideas, the automaker teamed them with pupils of film, entertainment design, illustration, and animation. The goal is to imagine Lincoln vehicles of 2040 and beyond, as well as the world in which those vehicles would exist and the people who would drive them.
"ArtCenter is known for great vehicle design, and it's in the heart of Hollywood," says Jordan Meadows, global strategic design specialist for Lincoln and assistant professor at ArtCenter. "More than just the vehicles themselves, we were looking for that great narrative development, that rich storytelling. It's so important to understand the future ecosystem in which a concept vehicle will live."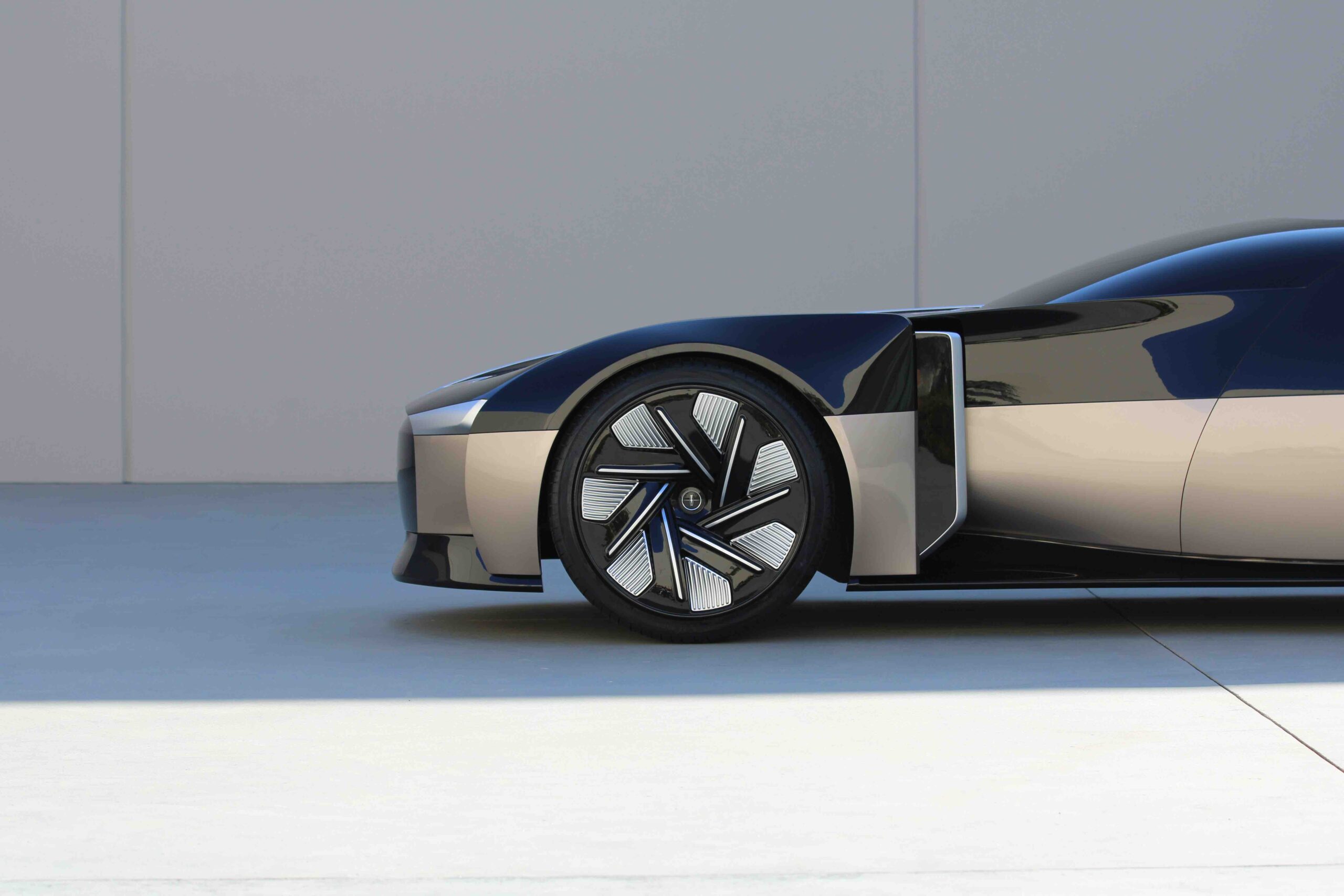 The school developed four concepts, and each included a story and a short film that highlighted how the cars are designed to accommodate Lincoln's Quiet Flight promise of delivering a "beautiful gliding human sanctuary." The vehicles also had to agree with the automaker's broader vision of being connected, autonomous, shared, and electric.
"The students' various visions of how Lincoln and our Quiet Flight product DNA might look 20 years from now were inspiring," says Joy Falotico, president of the Lincoln Motor Company. "Their concepts bring to life our core tenets of Beauty, Human, Gliding, and Sanctuary in such an experiential way and clearly show how each vehicle plays a central role in people's daily lives."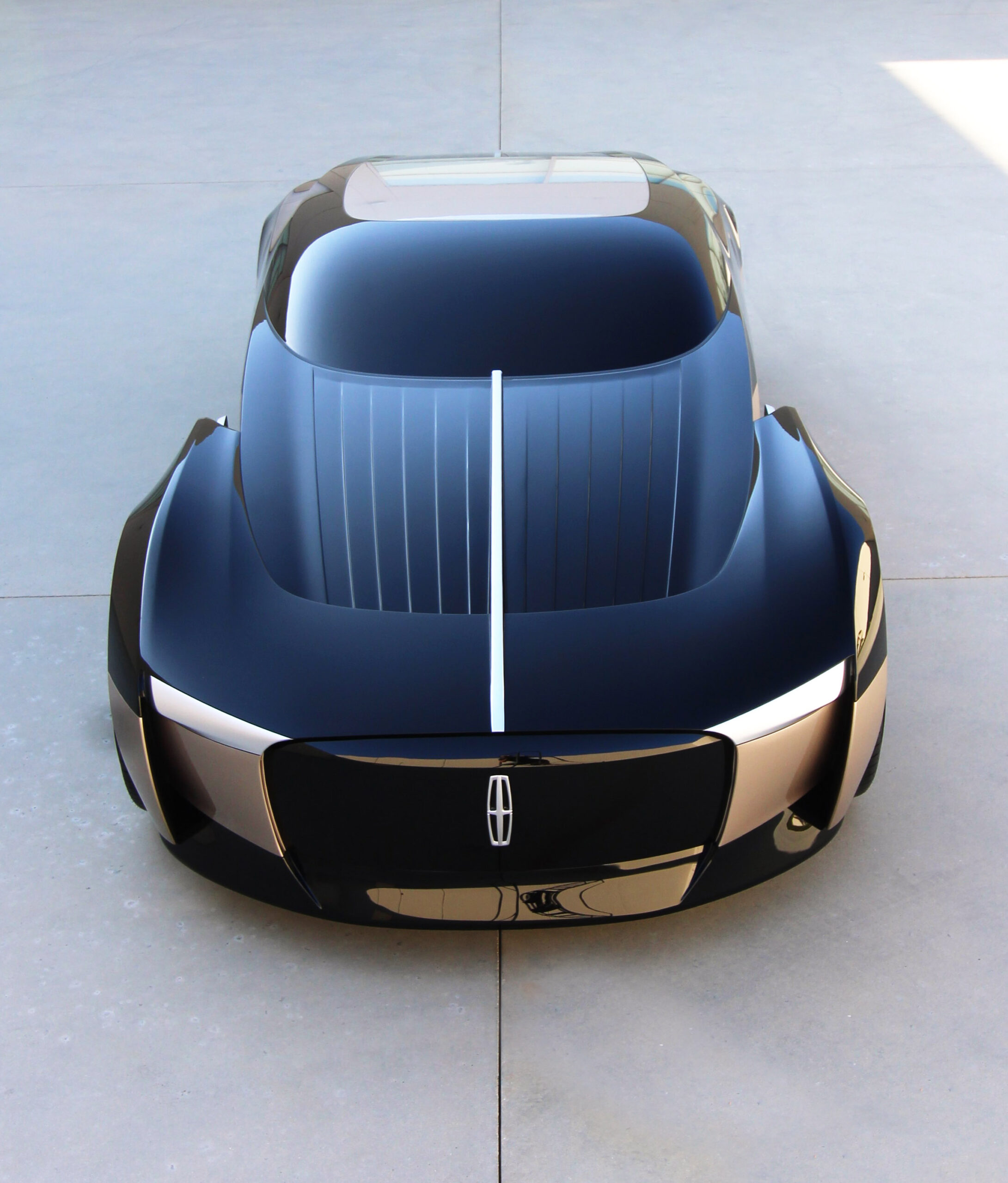 Among the four concepts, one stood out enough to be included in the Quail, one of the major events during August's Monterey Car Week. Known as Anniversary, the sleek sedan features a showstopper of a design. It uses an evocative two-tone paint finish, massive wheels, and a wild body shape that's futuristic but somehow grounded in reality.
While the concept car looks awesome, the story presented by the students who worked on Anniversary is heartwarming. A couple, Greg and Julianne, are celebrating their 30th anniversary by visiting a number of their favourite spots from their youth. As they reminisce and remind themselves of the strength of their love over the years, the vehicle presents images from their personal library on the dashboard to help visualize their relationship.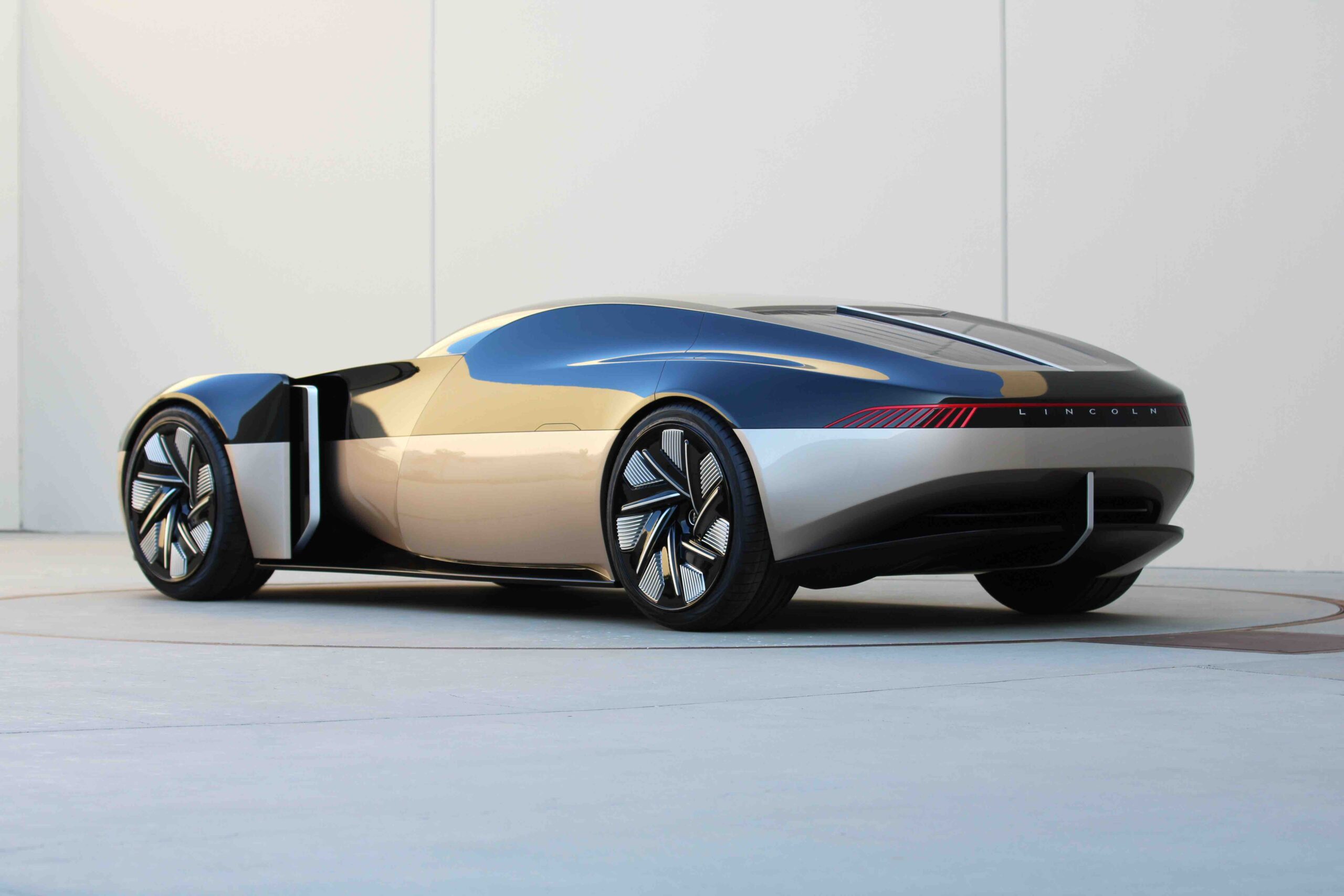 "The storyboarding presented by these students was beyond impressive, showcasing their rich design talent and creative approach to storytelling," Lincoln design director Kemal Curic observes. "This is precisely why we decided to create a full-sized replica of one of the projects, highlight the amazing talent in tomorrow's designers and their unique perspective of our Lincoln Quiet Flight brand DNA."
Adding design students and extra exercises to add context and narrative to their concept cars, Lincoln is exhibiting a more open-minded attitude about its future. While 2040 is far away, the American luxury brand is exploring the future of the vehicle in a variety of ways. It will be a blast to see if any of the ideas or designs come to fruition on our roads in 19 years.