Azimut's Grande S10 Raises the Bar on Italian Yacht Design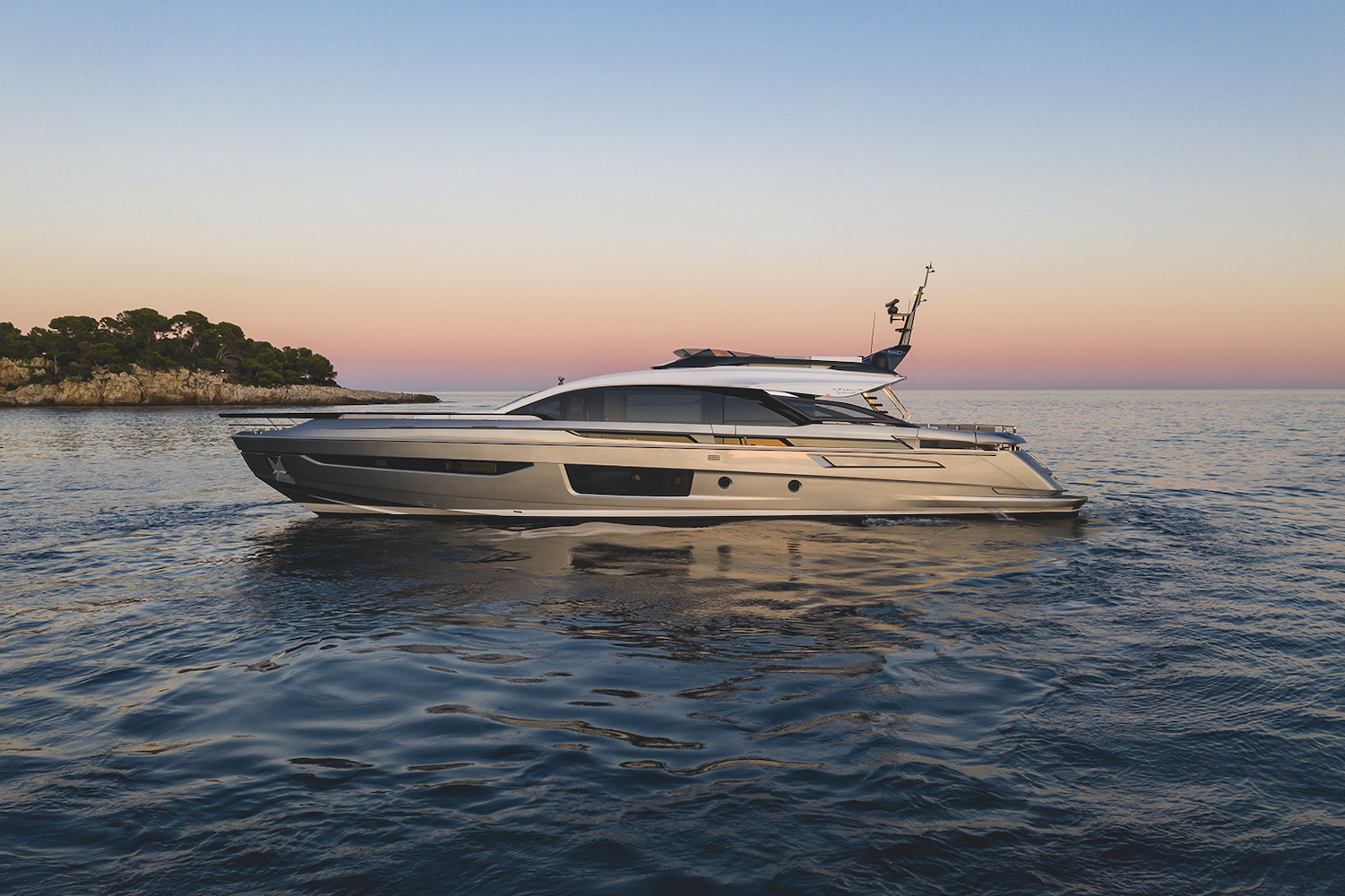 There are a lot of luxury yachts in this world, and after touring a couple at a major boat show it's tempting to feel them blending together in wave after wave of Corinthian leather, hand-polished teak, and stunning book-matched marble—a tsunami of over-the-top opulence. Yet that's never the case when you step aboard an Azimut. The legendary Italian marque always manages to find a different way to stand tall in the crowd, and that is especially true for its all-new Grande S10.
The company's stunning 28.7-metre flagship presents an innovative open layout and hybrid construction that reflects its ongoing collaboration with Monaco-based Alberto Mancini Yacht Design. This dreamboat doesn't just look drool-worthy, there's a huge amount of high-tech engineering in play here, which contributes to the Grande S10's  remarkable performance.
Forget the old-school heavy steel hull, this nimble yacht is crafted with fibreglass and carbon fibre. Twin 2,600-horsepower MTU diesels give the Grande S10 a top speed in the range of 35 knots, and a comfortable cruising speed of 28 knots. With a 9,500-litre fuel capacity, the destination can be a long, long way off.
Step aboard to be truly impressed, starting with the aft cockpit's infinity terrace. A stern-facing transparent parapet allows uninterrupted views, making it the perfect place to admire the morning sun. Follow artfully recessed stairs down to the massive stern platform for a swim, or open the transom garage and go for a spin on a Sea-Doo, a Seabob, or the 4.5-metre Williams jet tender parked inside.
After some fun on the water, head up a beautiful central carbon stairway to the open flybridge and choose your spot to relax among a number of plushly upholstered lounges. To ensure comfort, the flybridge boasts a full wet bar, an electric barbecue grill, and a pair of folding tables that can serve up to eight.
Back on the main deck, a soothing, covered forward cockpit provides a lovely spot to escape the sun while still enjoying the fresh sea air, and gangways on either side lead forward to the brilliantly designed open bow. There, twin lounge seats provide the perfect spot to unwind with a crisp pinot grigio. Or enjoy the double-wide, forward-facing bow sun pad and work on your tan in absolute comfort.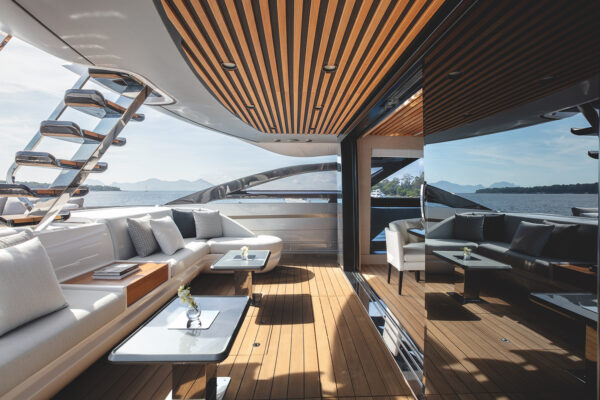 When it's time to step indoors, the Grande S10's fresh and appealing interior, developed by none other than Francesco Guida, instantly makes one feel right at home with soft-toned woods, white lacquer, and the extensive use of gentle, textured fabrics. The entire aft salon opens to the cockpit, allowing fresh air to flow unrestricted through the formal dining area.
Into the main salon, huge side windows and a massive electrochromic glass skylight flood the space with natural light. The skylight uses technology similar to the windows of a Boeing 787 to filter light transmission to optimal comfort levels.
What's really cool here is the presence of a second full-width sliding door between the salon and the bridge, which can be used to close off the bridge position and turn the entire salon, dining area, and cockpit into a single, continuous outdoor space.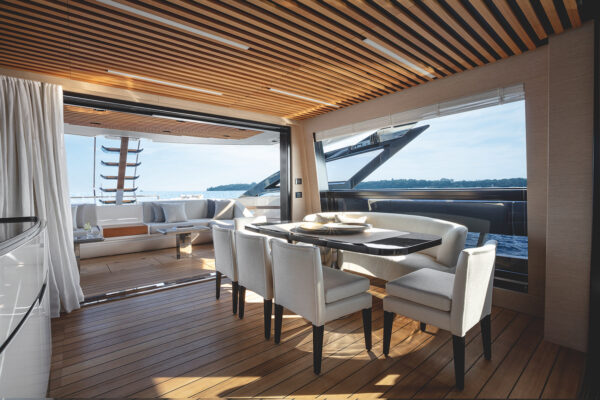 The main deck bridge station, with its full glass helm by Simrad-Naviop, looks like something straight out of the Space Shuttle, with an expansive touch-screen display that uses video inputs in place of the traditional dials and gauges. Automatic trim control and electronic power steering give the Grande S10 fingertip control, allowing drivers to slalom the 97-tonne yacht as easily as a BMW M3.
Nap time? The big Azimut accommodates six guests in three staterooms—two doubles and one with twin accommodation—each with ensuite, of course. For the owners, a full-width private retreat with island bed ensures a restful night's sleep. There's also accommodation for up to four crew, with direct galley or bridge access to ensure guest privacy.
With its fresh styling, opulent amenities, sporty performance, and the cachet that comes with that Azimut nameplate, there's a lot to like about the all-new Grande S10. Classic Italian elegance has never looked so good.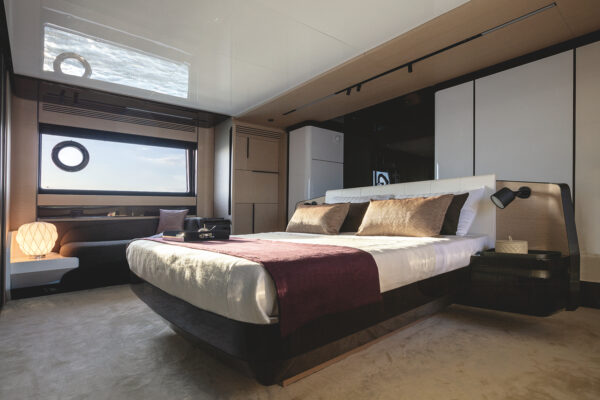 _______
Never miss a story. Sign up for NUVO's weekly newsletter here.