The Menacing Tradition of the Krampus
A nightmare before Christmas.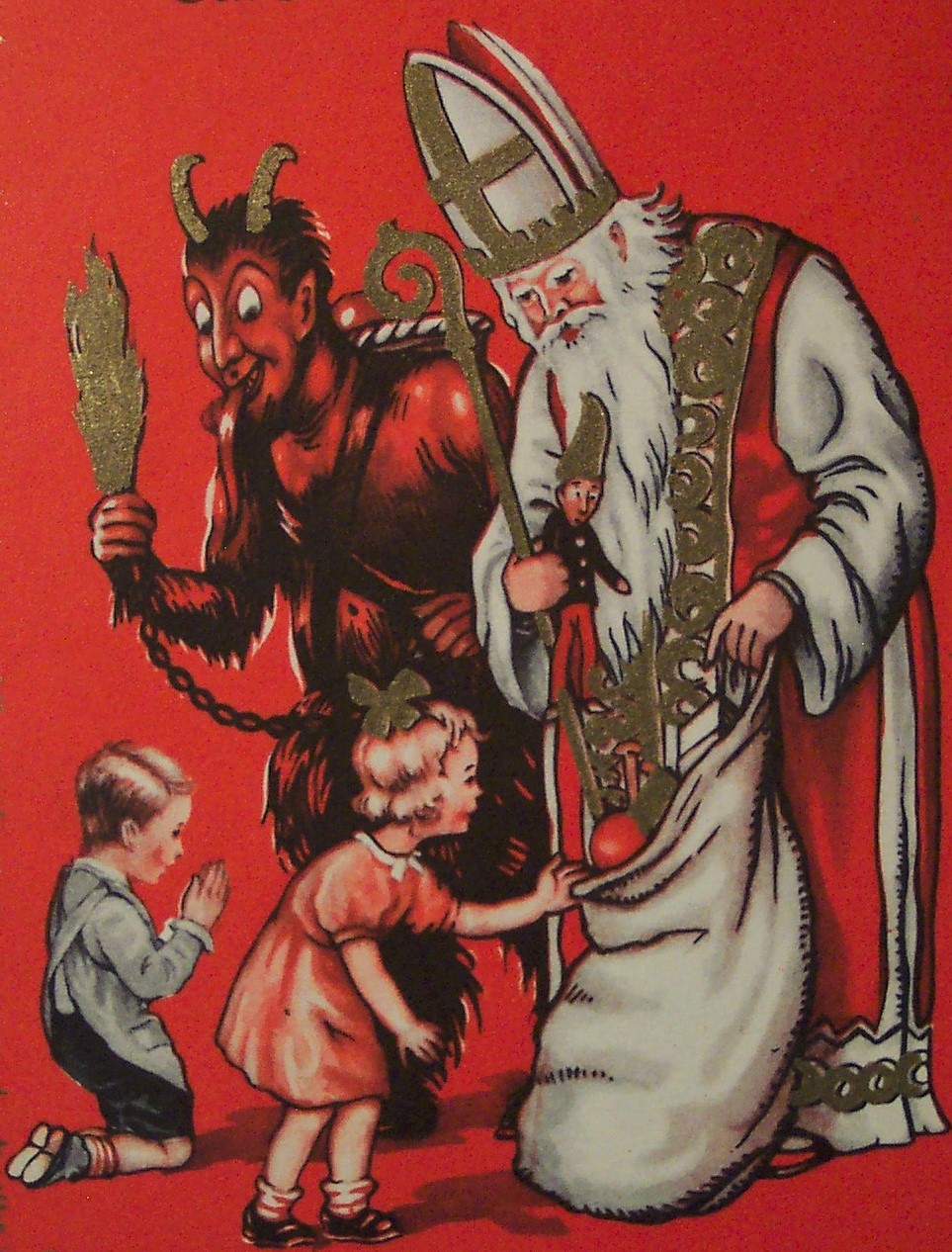 Imagine a place where Santa Claus appears every December, not at the helm of a team of reindeer, but surrounded by a posse of monstrous thugs looking to settle scores and inflict punishments for a whole year's worth of misbehaviour.
If you've been naughty in Austria, it's not going to be nice.
According to alpine folklore here, good St. Nicholas rewards well-behaved children with presents while his demonic counterparts—called Krampus—punish miscreants by whipping them and hauling them off to his abominable lair. Austrians take this menacing tradition very seriously, and each yuletide season the horned, beast-like Krampus (who seem part Sasquatch, part Nosferatu) come out to flay.
These shaggy, anthropomorphic demons descend en masse from the mountains on the evening of December 5 to rampage up and down the streets of otherwise peaceful Austrian villages. Rough, birch branch whips in hand, they burst into restaurants and hotel lobbies, triggering screams and pandemonium amid locals and startled tourists. In reality, the Krampus are local men who spend all year meticulously crafting their costumes in preparation for these annual raids, their nocturnal bravado usually fortified by substantial amounts of alcohol.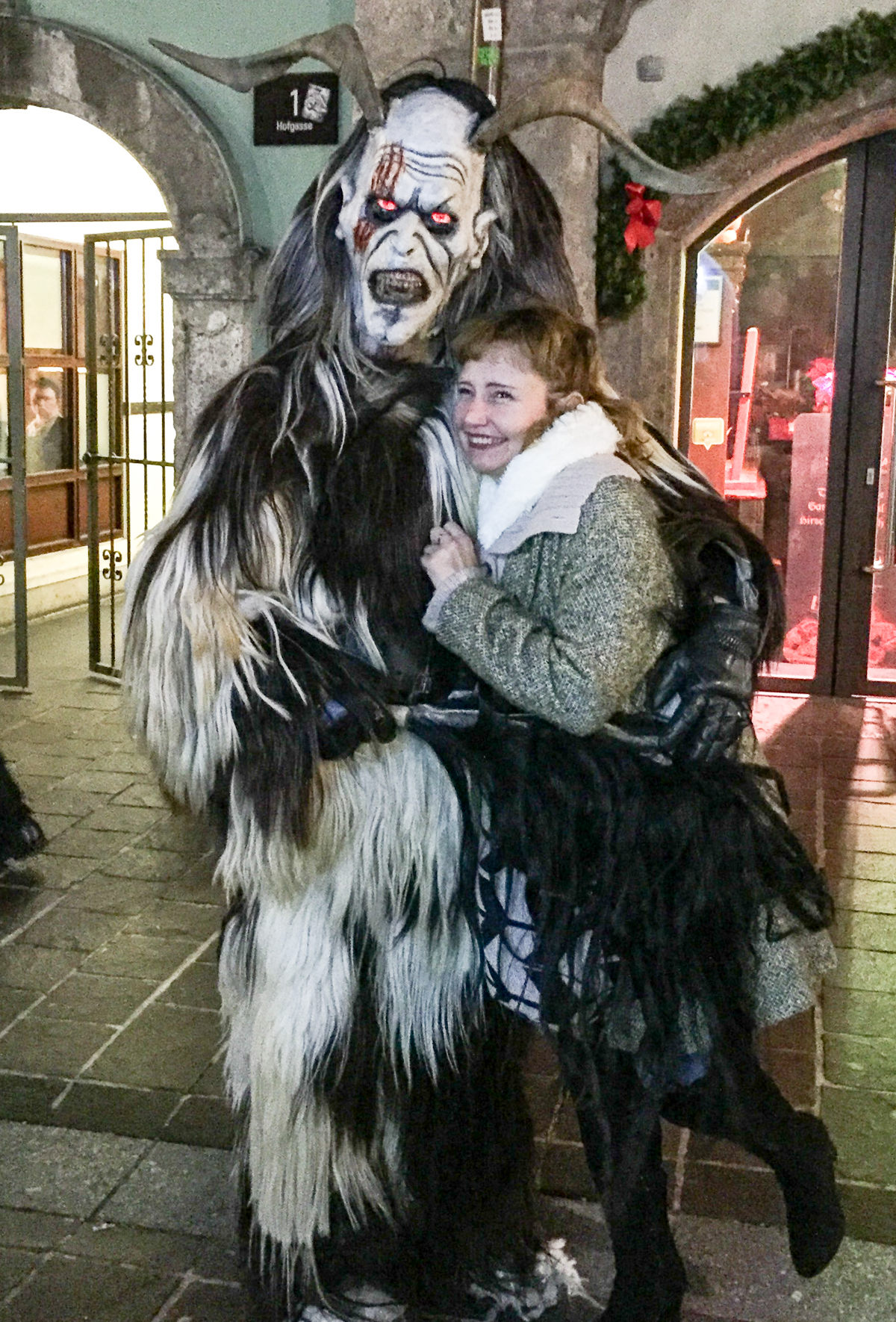 I first encounter Santa's hirsute helpers during the Krampuslauf (demon run) parade in St. Anton al Alberg, one of Austria's most famous ski resorts. About an hour's drive from the Tyrolean capital of Innsbruck, St. Anton has enjoyed a worldwide reputation for downhill excellence since hosting the Alpine Ski World Championships in 2001. Known as the birthplace of modern alpine skiing, it forms one of the biggest and most popular ski areas in the world, with 305 kilometres of marked ski runs and 87 lift and cable car systems.
If you've been naughty in Austria, it's not going to be nice.
St. Anton is equally famous as one of the best places in the Alps to party. Notorious for its wild après scene, the village's main street is lined with expensive shops, restaurants, and bars. It's also the route that the Krampuslauf snakes through the night I arrive, introducing me to this monstrously entertaining tradition still celebrated in the mountains of Austria, Bavaria, Croatia, Czech Republic, Hungary, Slovenia, and Northern Italy. The legend of Krampus, I'm told, pre-dates Christianity in these parts.
Following St. Nick as he solemnly proceeds to the top of St. Anton, the Krampus dance menacingly through crowds with giant bells jangling on their backs, sneering at onlookers, and preening for the cameras. Some ride on tractors pulling cages alight with cauldrons of fire while fireworks cast a sinister red glow in the clear night sky. It all begins to feel like some hallucinatory heavy metal festival, complete with pyrotechnics. But also an evening full of squeals and laughter as naughty Krampus smack the behinds of locals and tourists alike.
But it's not all about the menacing tradition of the Krampus—visitors will still find cozy Christmas traditions abound. Surrounded by snow-capped peaks of the majestic Nordkette mountain range, several of which offer excellent downhill skiing, the 800-year-old Tyrolean capital of Innsbruck feels like it emerged from beneath a decorative snow globe during the festive season.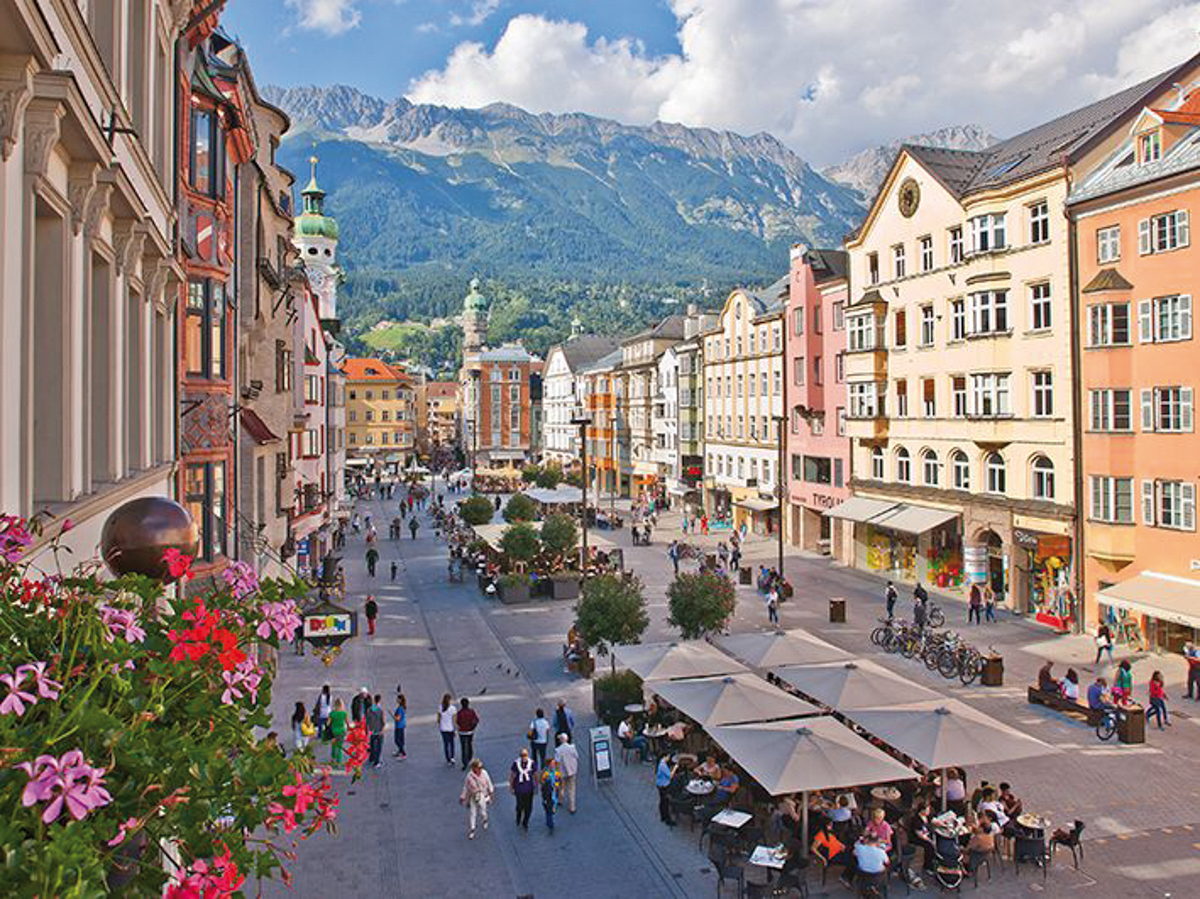 In fact, elaborate snow globes are among the most popular souvenirs for sale in Innsbruck's six colourful Christmas markets, which total more than 200 stalls and a 14-meter tall Christmas tree ordained at the foot of the Gothic and Baroque Old Town's world famous Golden Roof. Decorated with thousands of sparkling Swarovski crystals, this magnificent evergreen illuminates the Old Town while holiday stalls sell goods from all over the world along Maria-Theresien Street, Innsbruck's main artery.
Crowds flock from one festive bazaar to the next each evening to browse traditional Tyrolean handicrafts and Christmas decorations, sip cups of mulled wine called Glühwein, sample local street food only served during the festive season, and treat their children to pony and carousel rides. Occasionally, a Krampus or two make an appearance, often to pose for selfies with tourists.
The charming Christmas Market at Hungerburg situated 300 meters above the Old Town even boasts panoramic views of the city and surrounding mountains. It's a stunning setting in which to share a hot drink in the crisp Alpine air and contemplate which of Innsbruck's twice Olympics-tested ski hills to tackle the next morning.
For more information about the Austrian Alps, visit www.tyrol.com.

_________
Never miss a story. Sign up for NUVO's weekly newsletter.