On a quest for the country's finest pies.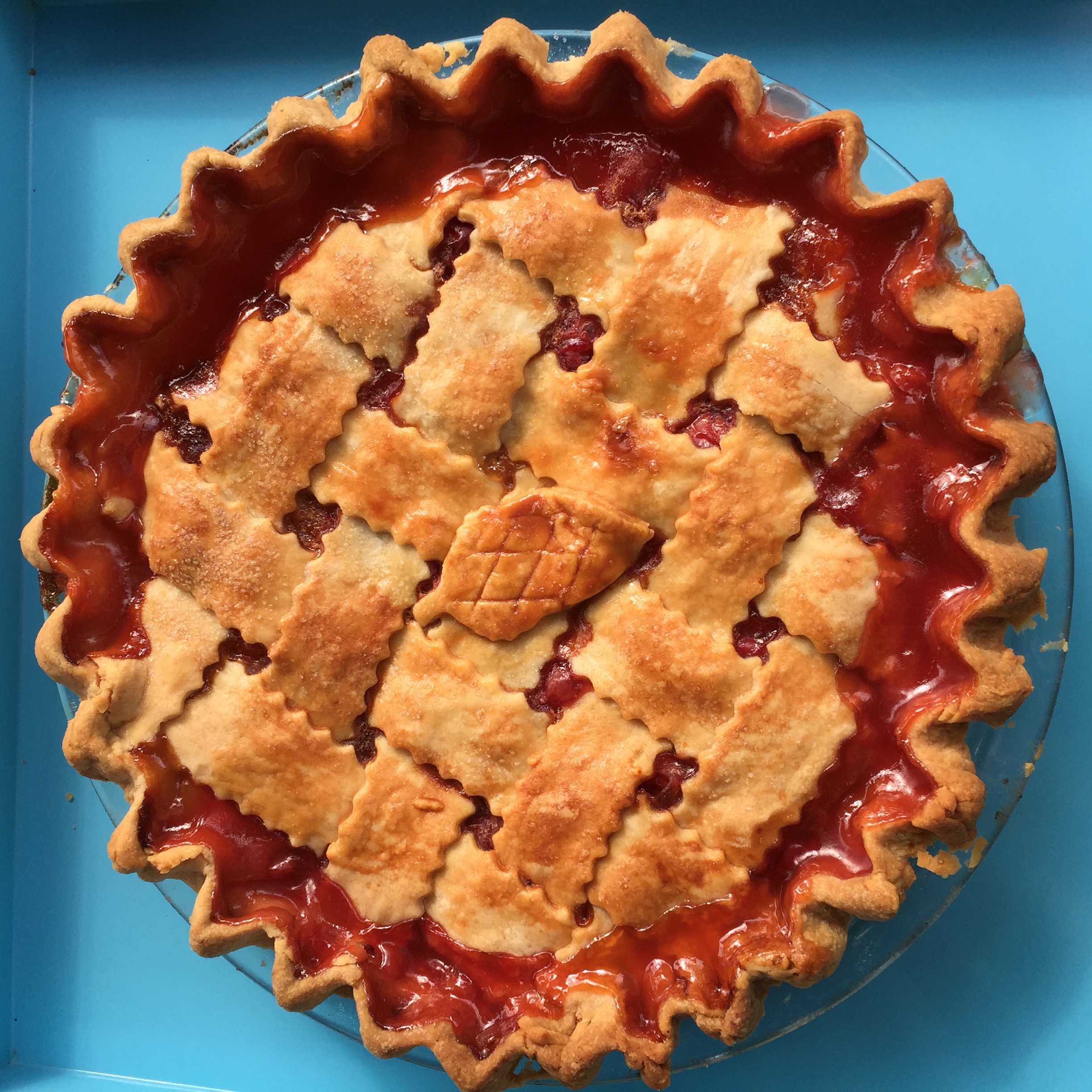 We asked judges in Vancouver, Calgary, Montreal, and Toronto to select the finest pies in their respective cities. Here are Toronto's results.
The Pie Commission
There's nothing quite like sticking a fork into a hot meat pie and seeing the steam rise out through the crust, especially on a cool, fall day. Toronto's go-to spot for savoury individual-sized pies offers hearty meals wrapped in flaky, golden-brown crust. A rotating range of fillings includes barbecue-dressed pulled pork and South Asian-inspired butter chicken. The beef 'n beer pie is a nod to Australian meat pies filled with sautéed ground beef and onions laced with a rich, beer-based gravy. While the kale and goat's cheese veggie option almost feels virtuous, our favourite is the braised beef pie made with slow-braised beef ribs, homemade veal stock, sweet potatoes, and mushrooms. Served with a side of fries or salad, it's the ideal comfort food.
Wanda's Pie in the Sky
This Kensington Market staple serves up cake, tarts, and other baked goods, but as their name indicates, it's pie they're best known for. With 40 varieties on the menu (nine of which are apple) choosing the perfect slice can feel daunting. We like Ontario sour cherry with a tart, almost mouth-puckering filling, and the Swiss apple with its lemon-vanilla custard filling and pretty lattice-top pastry. For something richer, the peanut butter mousse is a popular choice. Creamy chocolate and peanut butter are topped with a crunchy graham-cracker crust. Fall's seasonal pies include pear-cranberry, a cinnamon-swirled rustic pear pie, and the holiday-favourite pumpkin pie. Gluten-free options are available and pies are sold whole and by the slice.
The Rolling Pin
If the pinup girl-style logo for this North York bakery looks familiar, it may be because owners Vanessa Baudanza and Isabelle Loiacono competed and won a 2013 episode of the Food Network's Donut Showdown. While they're best known for their 24 gourmet flavours of syringe-injected doughnuts, they also whip up several nostalgic baked treats that look like they're straight out of mom's kitchen. Classic nine-inch pies include banana cream pie topped with chocolate shavings and Key lime pie decorated with whipped cream. If you're looking for something unusual, however, the Rolling Pin has options too. The candy bar pie layered with peanut butter, salted caramel, and chocolate ganache in a pretzel crust is as sweet as it is crunchy. For something just as rich but perhaps not as cavity inducing, our favourite is the Nutella cannoli pie filled with a ricotta-chocolate-hazelnut mixture and topped with a buttery shortbread pie crust.
Mabel's Bakery
There's almost no guilt when biting into a baked good from Mabel's. All of their pastries and breads are made with local, organic ingredients. The pies sold at both west side locations are simple and homestyle, and namely use fresh local fruits, such as cherry, peach, and rhubarb, wrapped in flaky golden pastry. For fall, there's nothing quite like a slice of warm apple pie, and Mabel's makes theirs with Ontario apples doused in brown sugar and cinnamon. We also love the classic pecan pie filled with butter-rum-soaked pecans. The rum gives the sugary pie some depth and the crumbly pie crust goes perfectly with a scoop of vanilla ice-cream.
Phipps Bakery Cafe
Whimsical might be the best word to describe this North York bakery, with its black-and-white exterior and storybook décor. Known for their photogenic desserts, Phipps specializes in beautiful cakes, cookies, squares, and pies. Over a dozen varieties of pie include fruit covered in a crisp, lattice-style crust and tangy lemon curd-filled rounds in buttery shortbread crust. For fall, we recommend a slice of chocolate pecan, which has a rich fudge frosting that adds a satisfying extra-chewy texture. Another clear winner: the apple crumble, filled to the brim with juicy tart apples smothered in cinnamon and sugar. Phipps swaps a traditional pie crust for a buttery crumble topping, because why choose between pie and crumble when you can have both?