Leone Napoli Is a Luxurious Newcomer in Canadian Men's Suits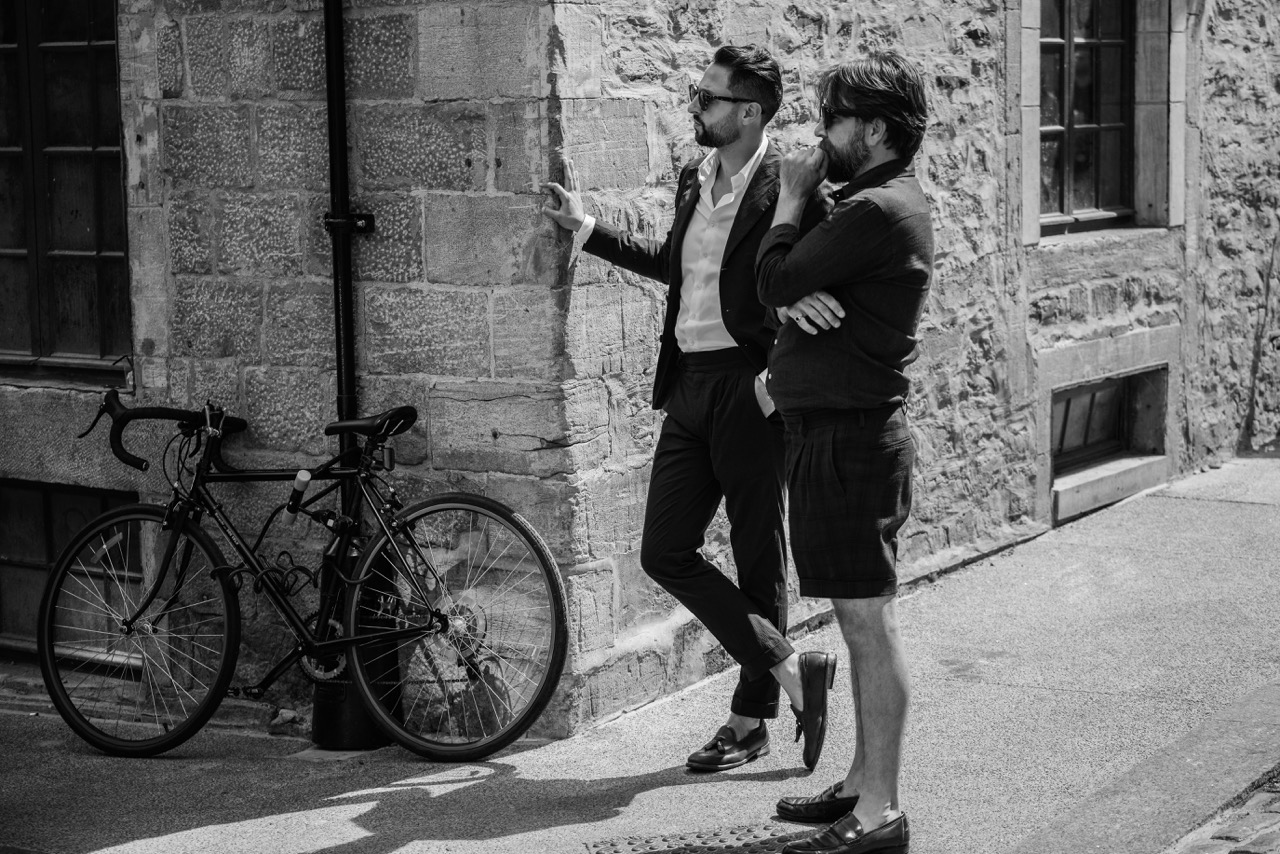 When one thinks of where the world's most stylish men reside, Toronto is unlikely to come to mind. While put-together, the Toronto gentleman shies away from taking risks. Far more sartorial flexing happens in New York, Japan, and Brazzaville, Congo, home of les sapeurs. But if there's one place where men embody stylistic verve, it's Italy. The man from Naples, to be specific, is the definition of dapper, exuding confidence and cool from morning till eve. But how is a Canadian man to achieve such style? This is where Leone Napoli comes in.
For Aaron Gonsenhauser and David Petrash, founders of menswear brand Leone Napoli, the conversation has always been about clothing. "Clothing has a very powerful impact on people's lives," Gonsenhauser says. Over a decade ago, Gonsenhauser met Petrash at one of the latter's boutiques on Bloor Street—one of Toronto's toniest fashion destinations. Set to enter the world of real estate, Gonsenhauser wanted to present a sharp silhouette to potential clients but needed some guidance. With his expert eye, Petrash was happy to help Gonsenhauser cultivate his personal brand.
Petrash's menswear education began at a young age. With a tailor for a grandfather and early exposure to the ins and outs of the business, Petrash has had plenty of time to hone his tastes. After finding a mentor in Harry Rosen, Petrash the entrepreneur opted to go it alone. Fast forward a few years, two since-shuttered boutiques, a year abroad, and Petrash knew what he needed to do. Former clients had been asking him about his return to fashion, and after discussing the possibilities with Gonsenhauser, the pair went into business together.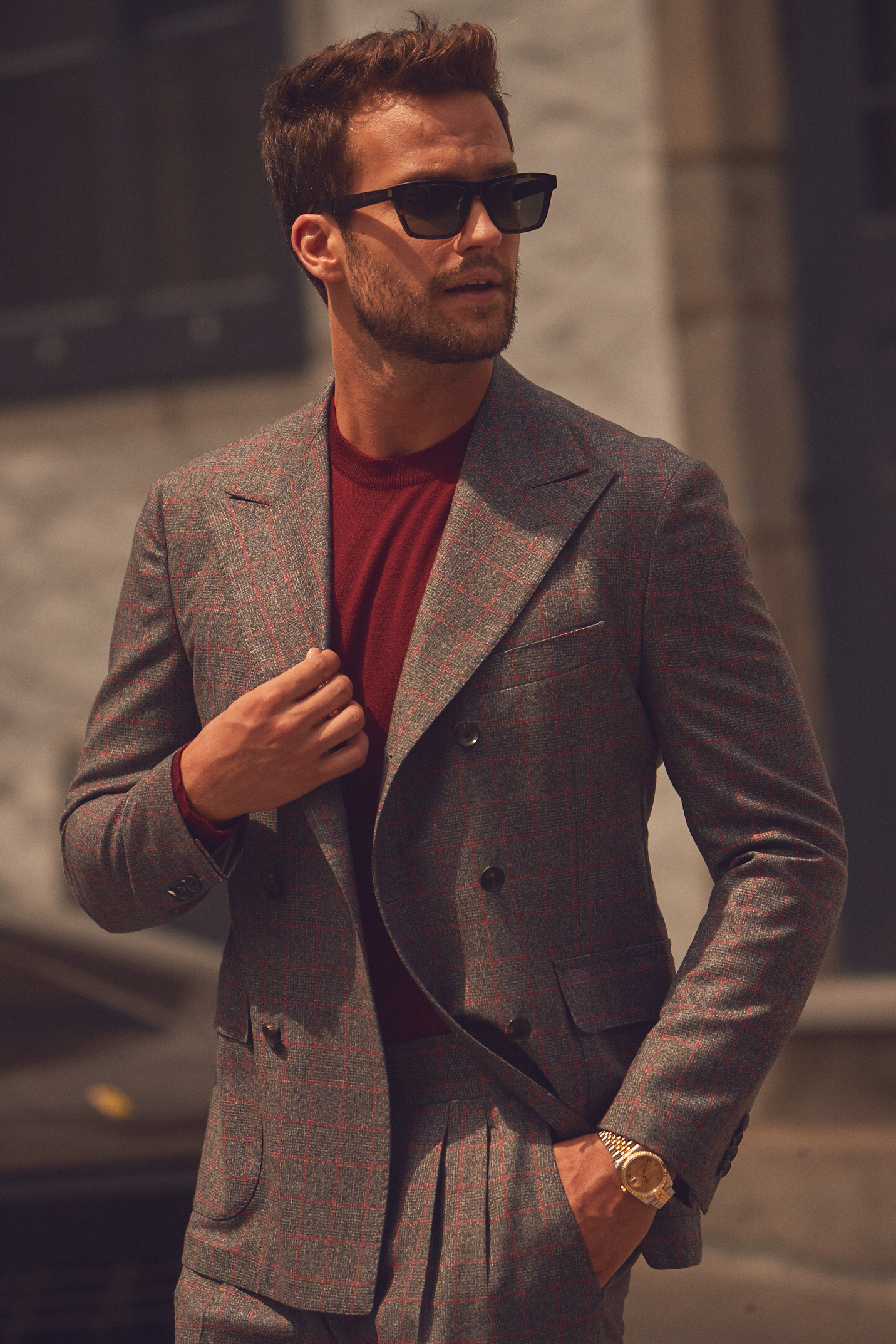 Luxury is a word that's bandied about with gusto, but nowadays its meaning has been somewhat diluted. To Petrash and Gonsenhauser, when it comes to clothing, the term points to one thing: Made in Italy. Luxury is in the feel of a garment, in the make of it, in the tradition attached to it—and in the attitude it will lend the wearer. Luxury isn't suiting that's been assembled outside of Italy but  given a finishing stitch within its borders, gaining that seemingly all-important Made in Italy label. Luxury doesn't come in plastic fabrics—like polyester or nylon—which block breathability. It's certainly not disposable, ill-fitting suiting. When they fleshed out what Leone Napoli would become, Petrash and Gonsenhauser knew they wanted to bring true luxury to menswear.
It took two full years to build Leone Napoli. Research was done in person in Italy, involving multiple trips to Biella, for fabrics, and to Casalnuovo di Napoli, where all great tailoring takes place. "We went through a lot of trials and tribulations with different manufacturers," notes Gonsenhauser. "I knew what the manufacturing process was from a North American point of view and an Asian point of view, and I had an idea of what I wanted," Petrash says. "But when you want to produce what we're producing, it's very, very specific." Italy's artisanal tailors are very guarded. Petrash and Gonsenhauser approached everything with care, and their product itself falls in line with the concept of slow—rather than the ubiquitous fast—fashion. Their work paid off. Leone Napoli only creates garments in small runs, and every single piece of clothing is artisanally handcrafted by a family-run manufacturer, allowing everything to be monitored carefully.
"We're our own brand, our own collection, so everything falls under Leone—from casualwear to tailored clothing," Petrash explains. Since the get-go, suiting has been an anchor for the brand, based around a Neapolitan staple: the unlined suit jacket. "Our jackets are bare," Gonsenhauser says. "You can see all the work in our jackets. It's a very Napoletano way of creating their garment." This style is hard to produce; there's no lining to hide the mistakes, so perfection is expected. "It's a way to construct a garment where it looks very structured but feels very light," Petrash notes.
Their offerings include knitwear, outerwear, jeans, and shirting, with jeans and shirting hovering around the $250 mark, and a suit selling for $1,700. These aren't throwaway garments; they're meant to improve with wear. "We take very classic designs—and also what's fashion—and we translate that for our North American clientele," says Gonsenhauser. "It's a very, very different interpretation of an Italian brand."
Despite selling their wares to Torontonians from an off-the-radar location—a second-storey studio in a non-fashion strip—to date, three Leone Napoli collections have completely sold out. This success has meant that a new Yorkville location is currently in the works. After all, it's where discerning customers are to be found.
Much of the Leone Napoli advertising has been through word of mouth. Fathers and sons will buy the same product, but style it in slightly different ways. "We started to see that it's not an age that we're going after, it's more of a mentality," Gonsenhauser notes. "It's those rainmakers." And for all those leaders seeking a different way of dressing, the secret's out: Leone Napoli is here.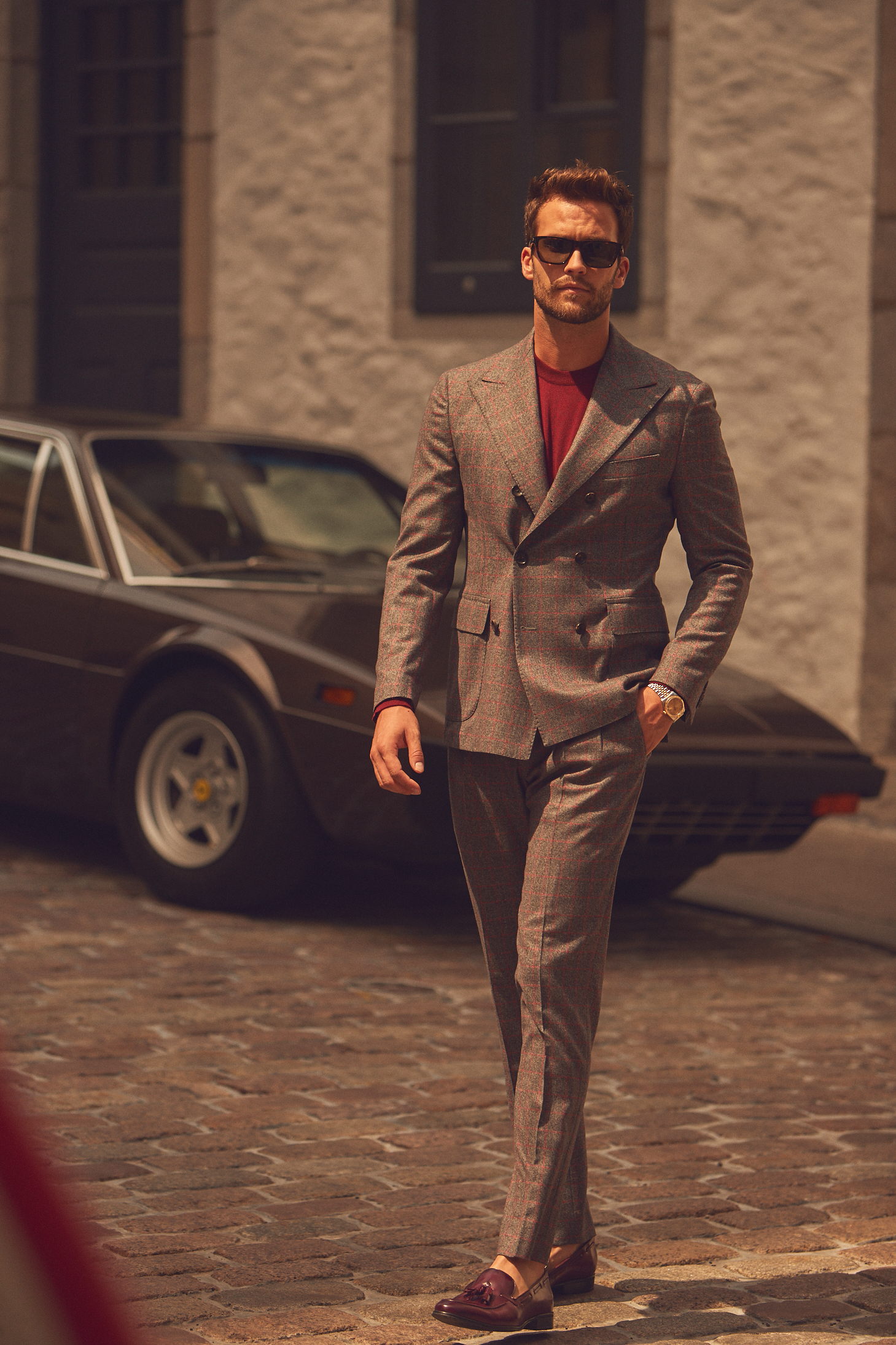 ________
Never miss a story. Sign up for NUVO's weekly newsletter here.