Toronto's 5 Best Ice Creams
On the quest for the country's finest.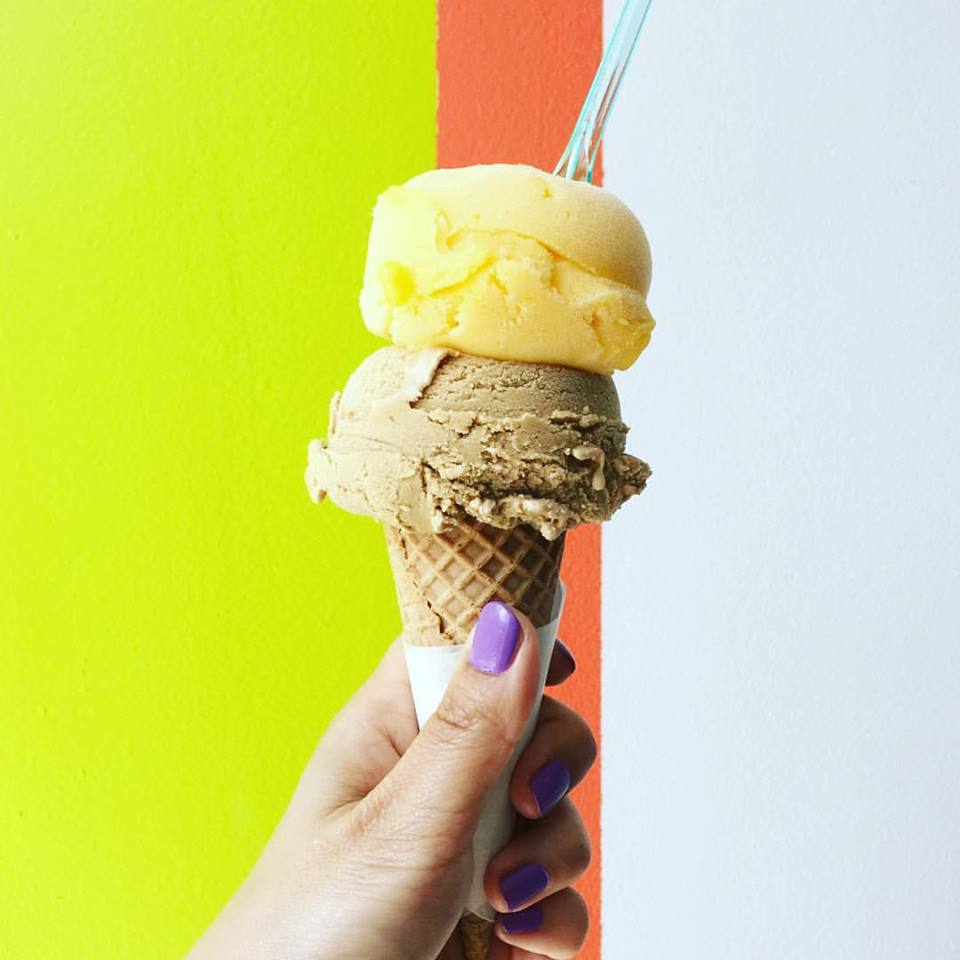 We asked judges in Vancouver, Calgary, Montreal, and Toronto to select their respective cities' finest ice creams. Here are Toronto's results.
Ed's Real Scoop
Can't decide between ice cream, gelato, or frozen yogurt? Head to Toronto standby Ed's Real Scoop, which makes all three in house. Rather than reinventing the wheel, this family-run shop sticks to traditional flavours, with fresh fruits and rich Belgian chocolate dominating the lineup. A crowd-pleasing pistachio gelato is made with 100 per cent pure pistachio paste and hand-chopped pistachios, while summer-appropriate passionfruit frozen yogurt has just the right amount tartness. The shop also specializes in sundaes, with staff ready to top your double-scoop with house-made hot-fudge and a maraschino cherry.
Bang Bang Ice Cream
This small west-side shop churns out gourmet cookies, Hong Kong–style bubble waffles, and ice cream, so enjoying some combination therein is a no-brainer. Inventive flavours like cinnamon toast and burnt toffee are a perfect match when sandwiched between the salty-sweet Captain P'nut or molasses-laden Gingerrrrr biscuit. If cookies aren't your thing, try a scoop of London fog or seasonal mango pudding ice cream enveloped in a warm, spongy egg waffle. With nearly 50 ice creams on the menu, running the gamut from mild avocado to double-smoked bourbon bacon, there's always a good reason to return (albeit to find a line out the door).
KeKou Gelato House
Asian flavours like red bean, black sesame, durian, and ginger get the traditional Italian treatment at KeKou Gelato House, where the menu is dotted with ingredients that co-owners Yik Sin and Elissa Pham grew up enjoying. Every small batch starts with fresh fruit or freshly brewed teas and coffees that are then added to cream, milk, eggs, and sugar. The resulting flavours, such as Vietnamese coffee and Hong Kong milk tea, are pure and strong, and the texture dense and smooth. Rare flavours like spicy mango and guava plum salt are included in a list of non-dairy options.
Sweet Olenka's
At this old-fashioned dessert parlour, ice cream concoctions are heavy on nostalgia and whimsy. The scoop-shop selection is large and fun, with everything from wacky kid-friendly flavours to boozy options on deck. Here, sugary cereals like Fruit Loops, Frosted Flakes, and Honey Nut Cheerios are folded into Sweet Olenka's rich, creamy base, which nails that sweet cereal milk aftertaste. More daring flavours, like mango chipotle and Grand Marnier–splashed orange, are bright and intense yet maintain a rich, velvety texture. It's no wonder Sweet Olenka's has been a Toronto favourite for nearly a decade.
The Big Chill
Part of the thrill of visiting The Big Chill is its kitschy-sweet fifties-style decor. Here, it's all about creating your ultimate sundae, with over 30 flavours of ice cream and nearly the same number of toppings to choose from. The ice cream is sweet and rich, and the texture so dense it's spoon-bending. Favourites are the brownie-toffee crunch and cherry Bordeaux (with large whole cherries) to satiate a sugar craving, or a scoop of old-fashioned vanilla drizzled with hot caramel. But for true nostalgia, a banana split topped with chocolate sauce, sprinkles, and whipped cream can't be beat.
Photo by Michelle da Silva.