13 Vancouver Patios Open Now for Dine-In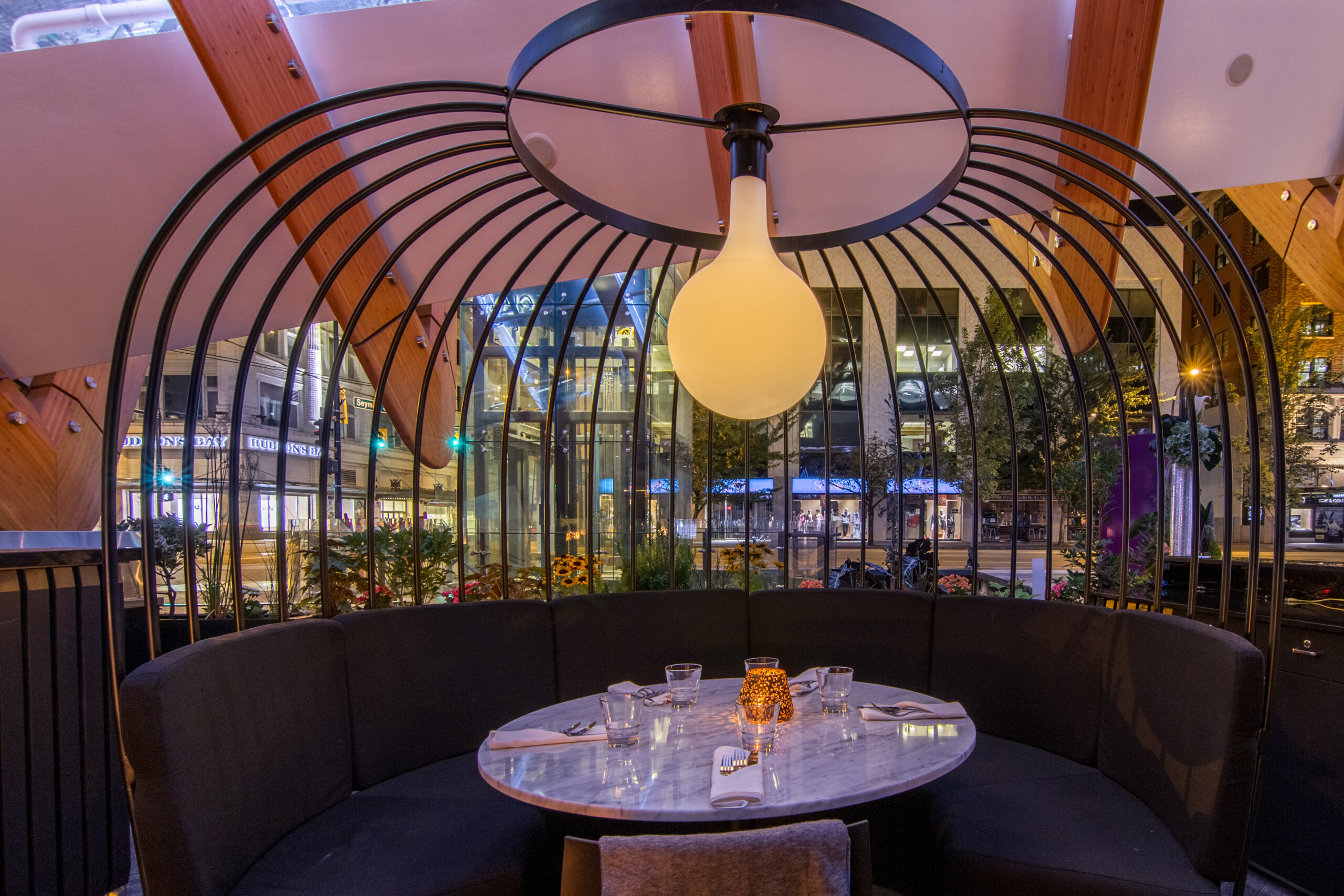 The isolation typical of Vancouver winters went long this year. Many in the Lower Mainland of British Columbia are tentatively heading back to restaurants after months of staying away due to COVID. The delay of summer owing to cooler weather and social distancing closures has Vancouverites feeling even more pent-up, and it's no surprise that people are searching for Vancouver restaurants with patios open for dine-in.
COVID has led governing officials to rethink certain restrictions surrounding alcohol consumption and outdoor dining, and the city council has decide that we can now drink in certain parks. The troubles may be letting up, but the weather is just getting nicer, so patios will still very much be on the agenda. The benefits of maintaining social distance while being outside during this time are obvious, and the city could soon seen a bloom in the way that restaurants are set up for outdoor eating. What they decide to do in the rainy Vancouver winters, of course, is another question all together.
There are already some amazing patio locations throughout Vancouver that are only getting more appealing now that restaurants are reopening. Here is a list of patios open now in Vancouver so you can enjoy that sweet West Coast sunshine while savouring some of the best food the city has to offer.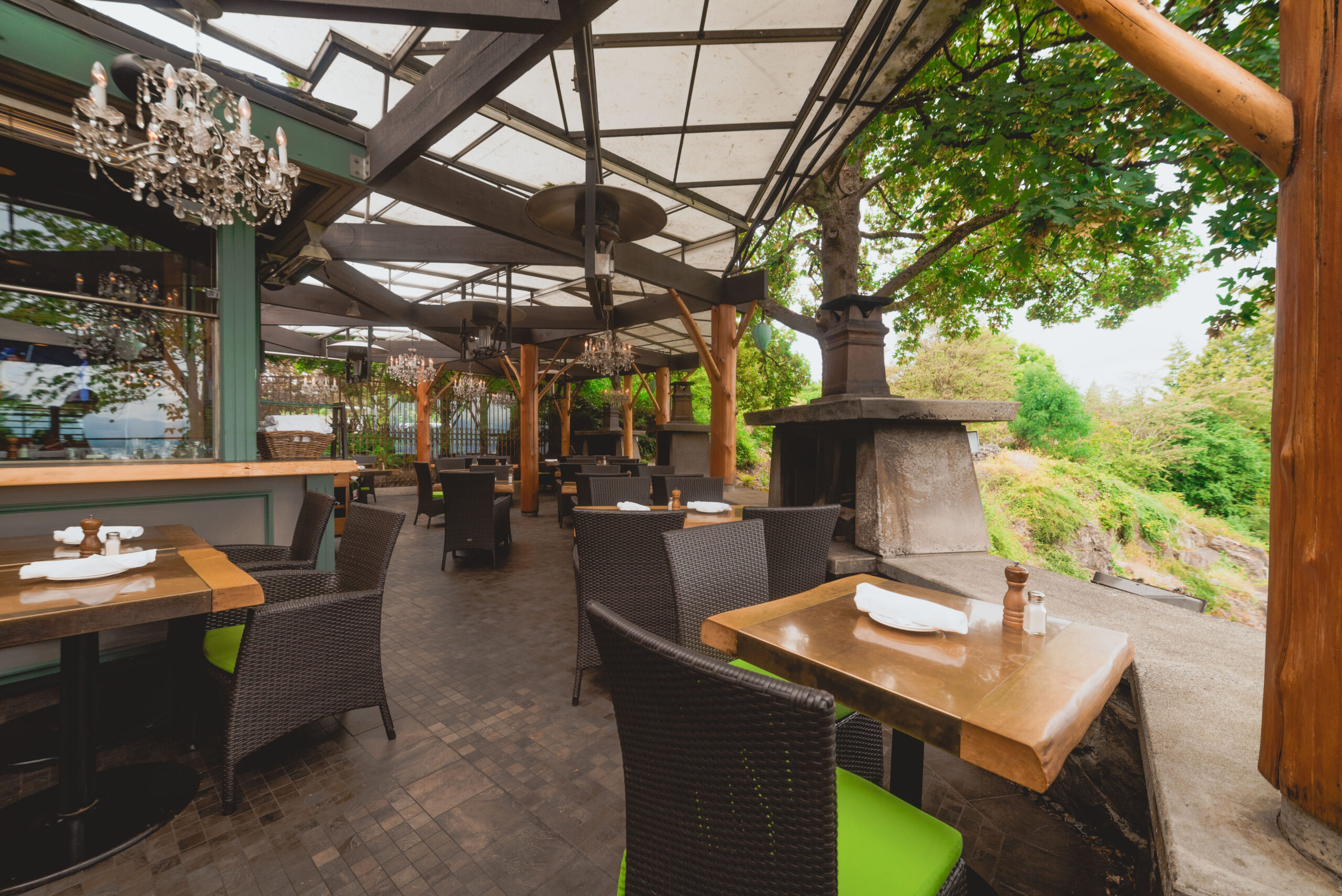 Seasons in the Park, West 33rd Avenue (at Cambie)
Nestled in Vancouver's Queen Elizabeth Park, Seasons offers scenic views of the city while being apart from it, near the park's beautiful gardens. What's more, visitors can choose from the delicious offerings of executive chef Raghu Mopuri's menu.
The Sandbar, 1535 Johnston Street, Creekhouse #102
Offering up delicious seafood, The Sandbar allows diners to look out at boat-filled False Creek from Granville Island, framed by the Vancouver skyline.
Gotham Steakhouse and Bar, 615 Seymour St, Vancouver
Right downtown, Gotham offers a luxury patio alongside in which to enjoy its award-winning menu.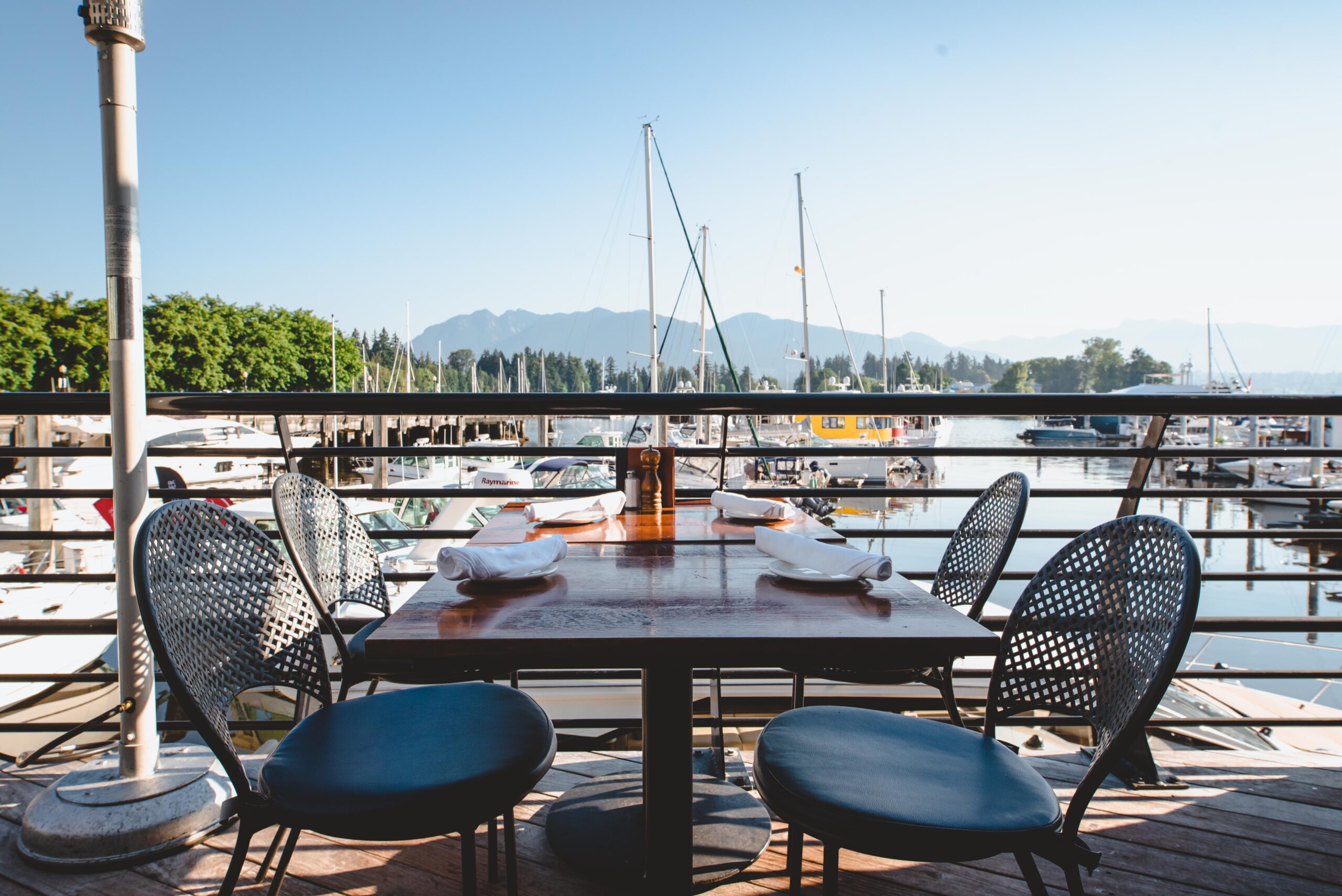 Cardero's, 1583 Coal Harbour Quay
The jewel of Coal Harbour, Cardero's offers family-friendly meals and delicious cocktails amongst the enviable yachts parked in the harbour.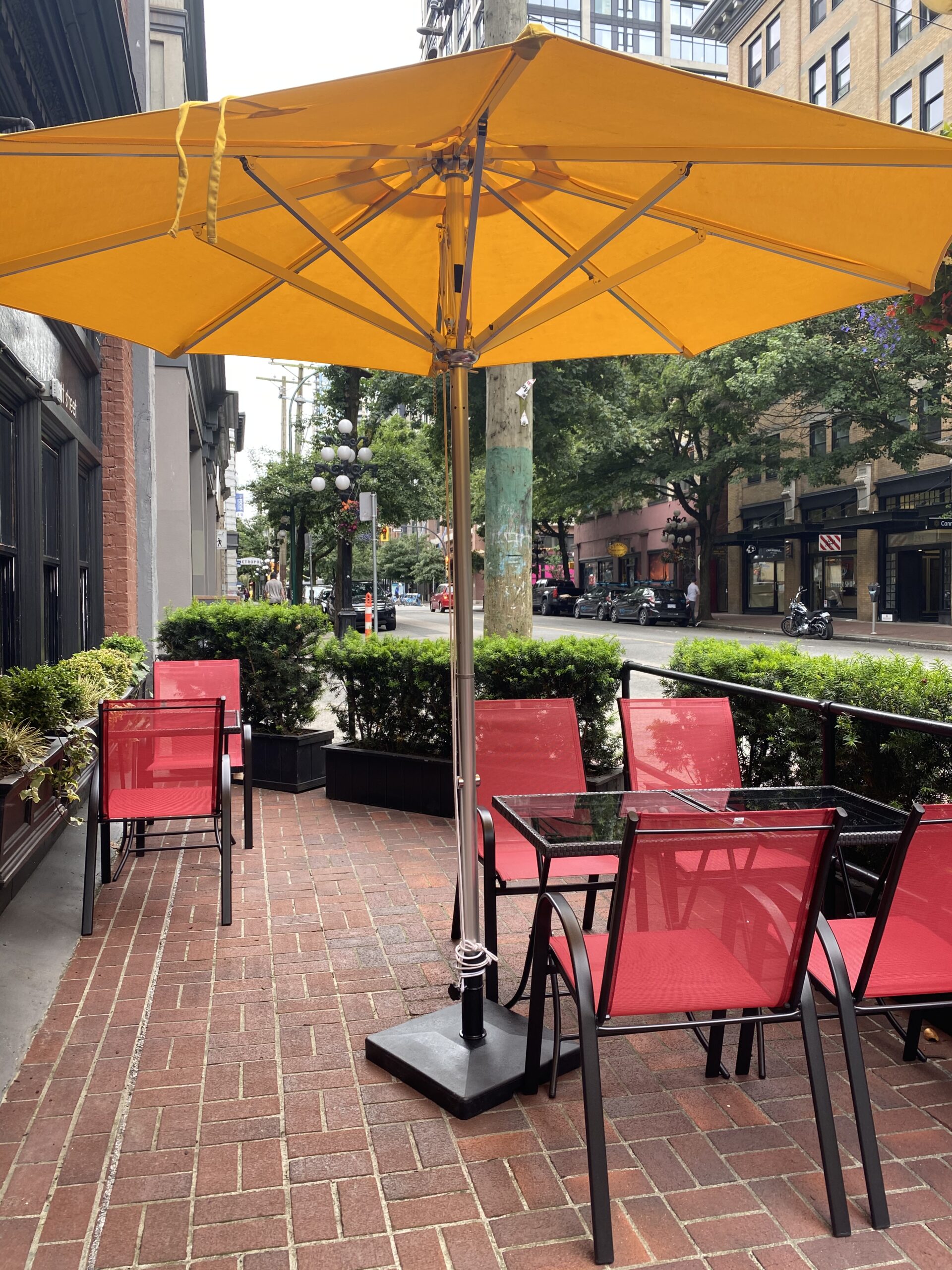 Jules Bistro, 216 Abbott St, Vancouver
Jules Bistro is right in the heart of Gastown, Vancouver's most iconic neighbourhood. Enjoy the haute cuisine while hearing the steam clock toll.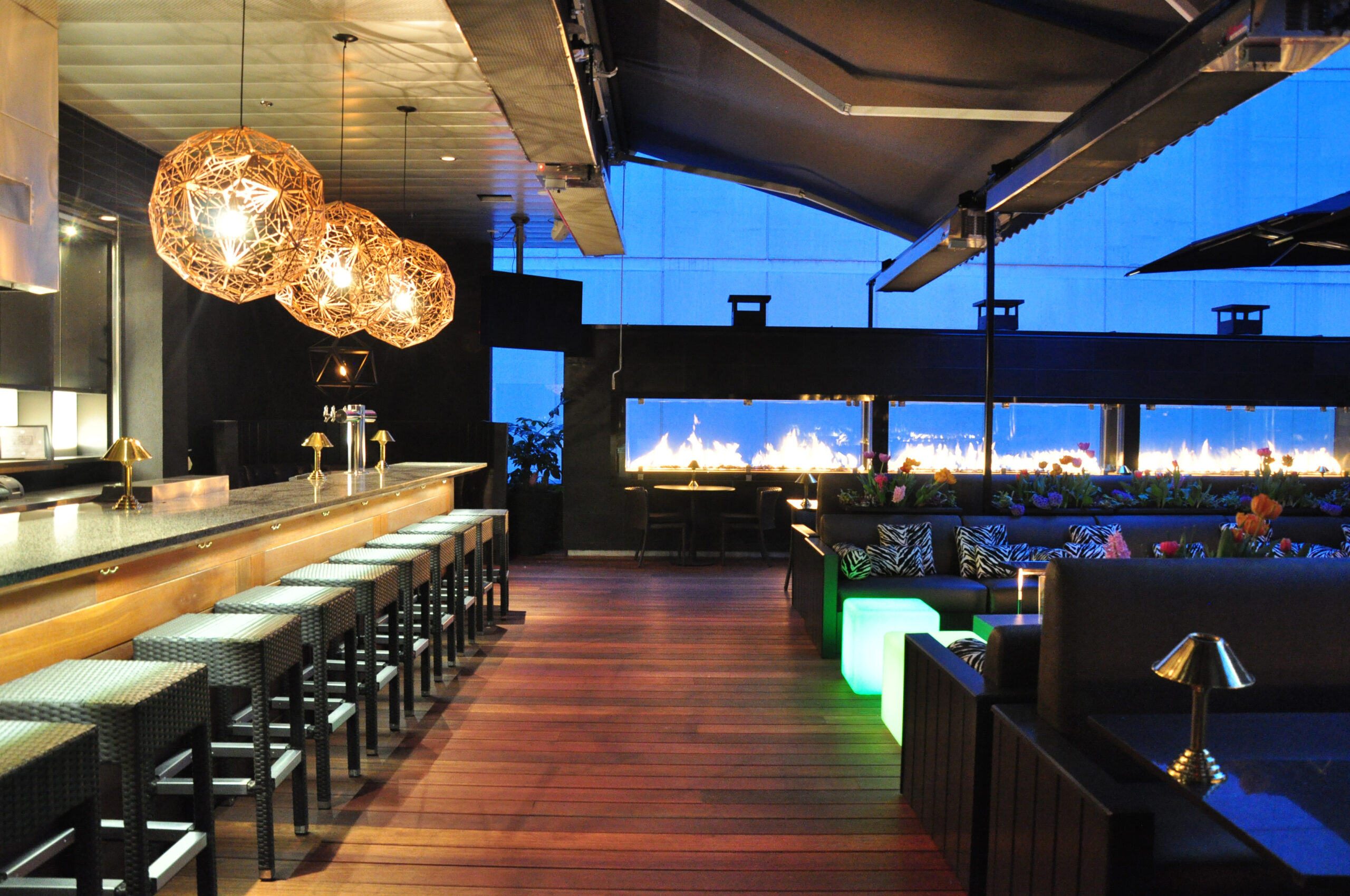 The Roof at Black+Blue, 1032 Alberni St 3rd floor
Plush, luxe, and comfortable. That describes Vancouver's largest rooftop dining area, where the chefs serve up steaks to diners nestled in the Vancouver skyline.
Glowbal,  590 W Georgia St
Near the Granville strip, Glowbal offers a cathedral-like patio that emphasizes the grandeur of Vancouver's core.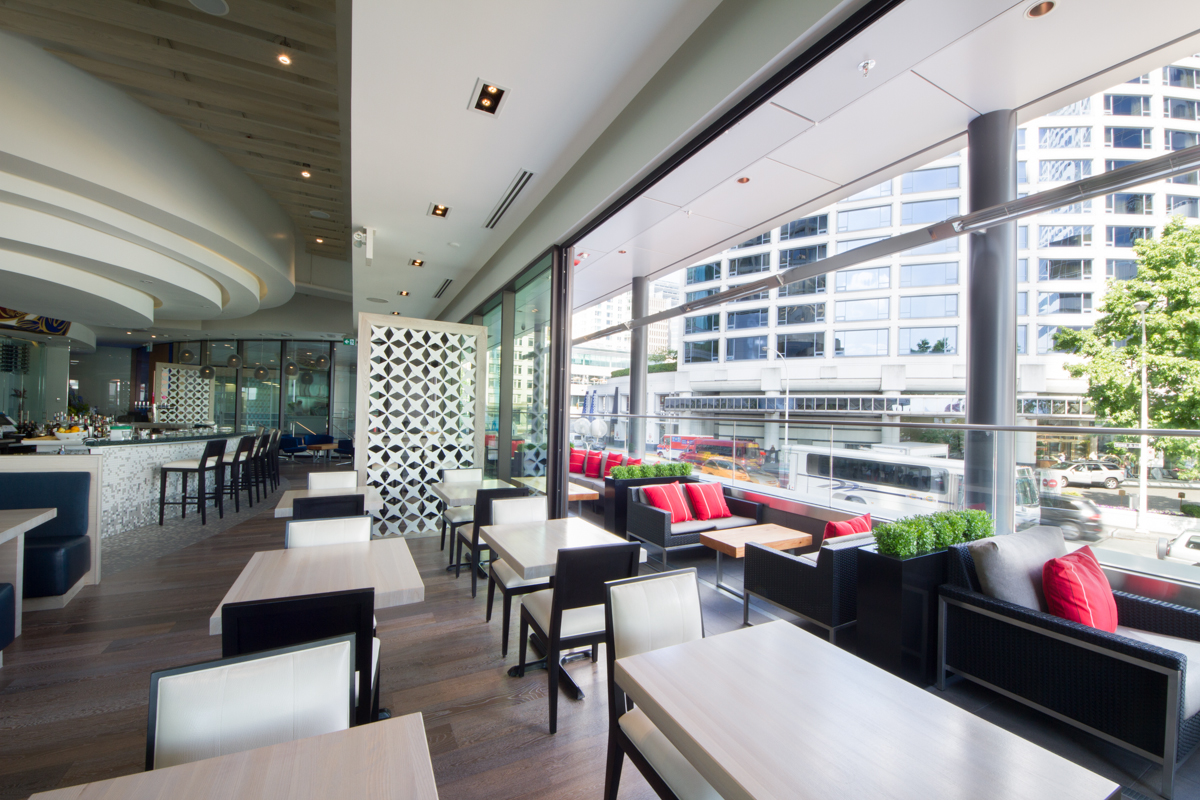 Miku, 200 Granville St # 70
Miku, part of Seigo Nakamura's Aburi brand, offers its unique sushi near Vancouver's convention centre. The limited space of the patio is complemented by the comfortable, intimate environment and world-class staff.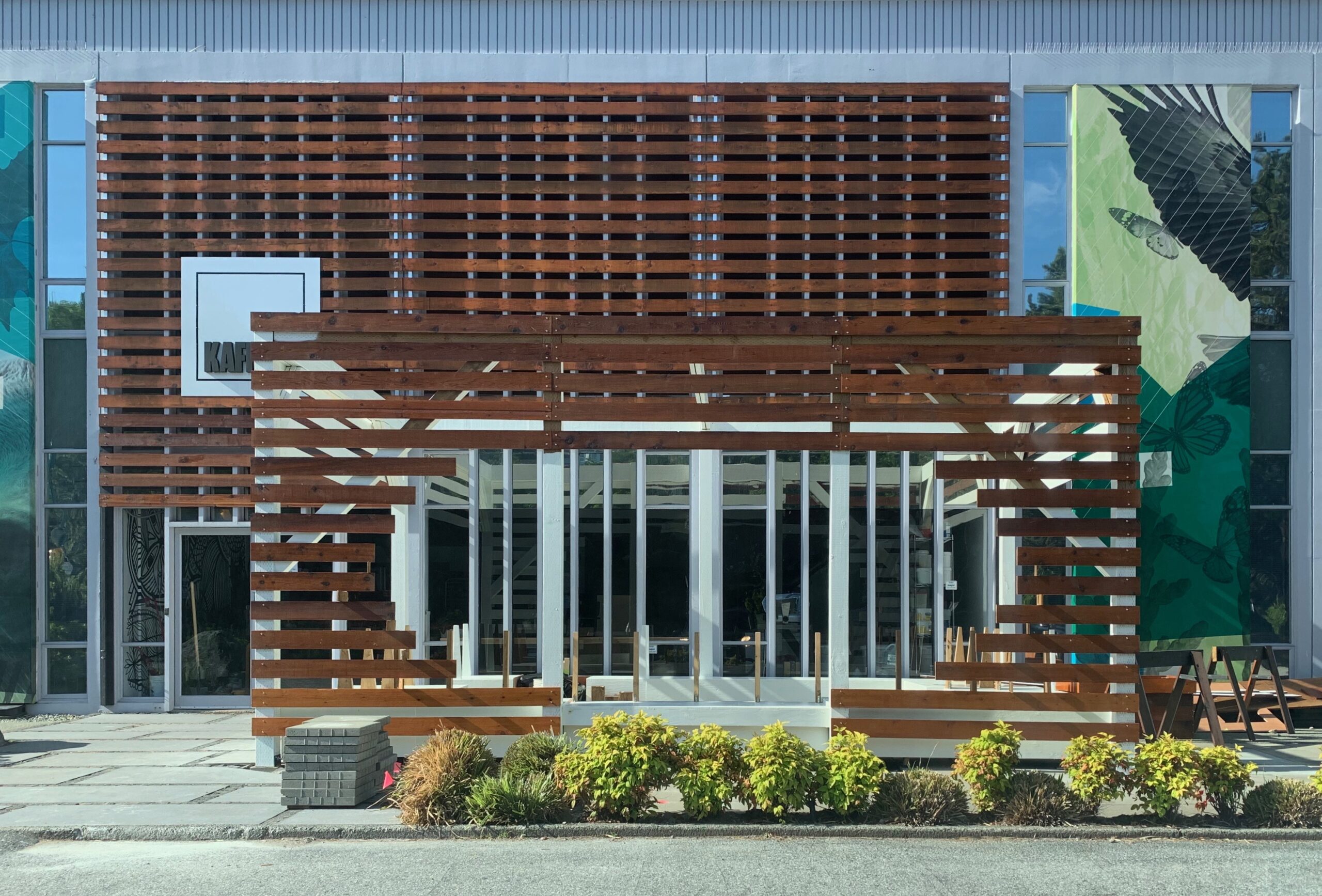 Kafka's Coffee,  577 Great Northern Way
Kafka's has become a favourite in Vancouver, with locations in Mt. Pleasant, Gastown, and East Van. The Great Northern Way location offers a full menu, and is perfect for bikers or readers looking for a place to dine in the generous Vancouver summer sun.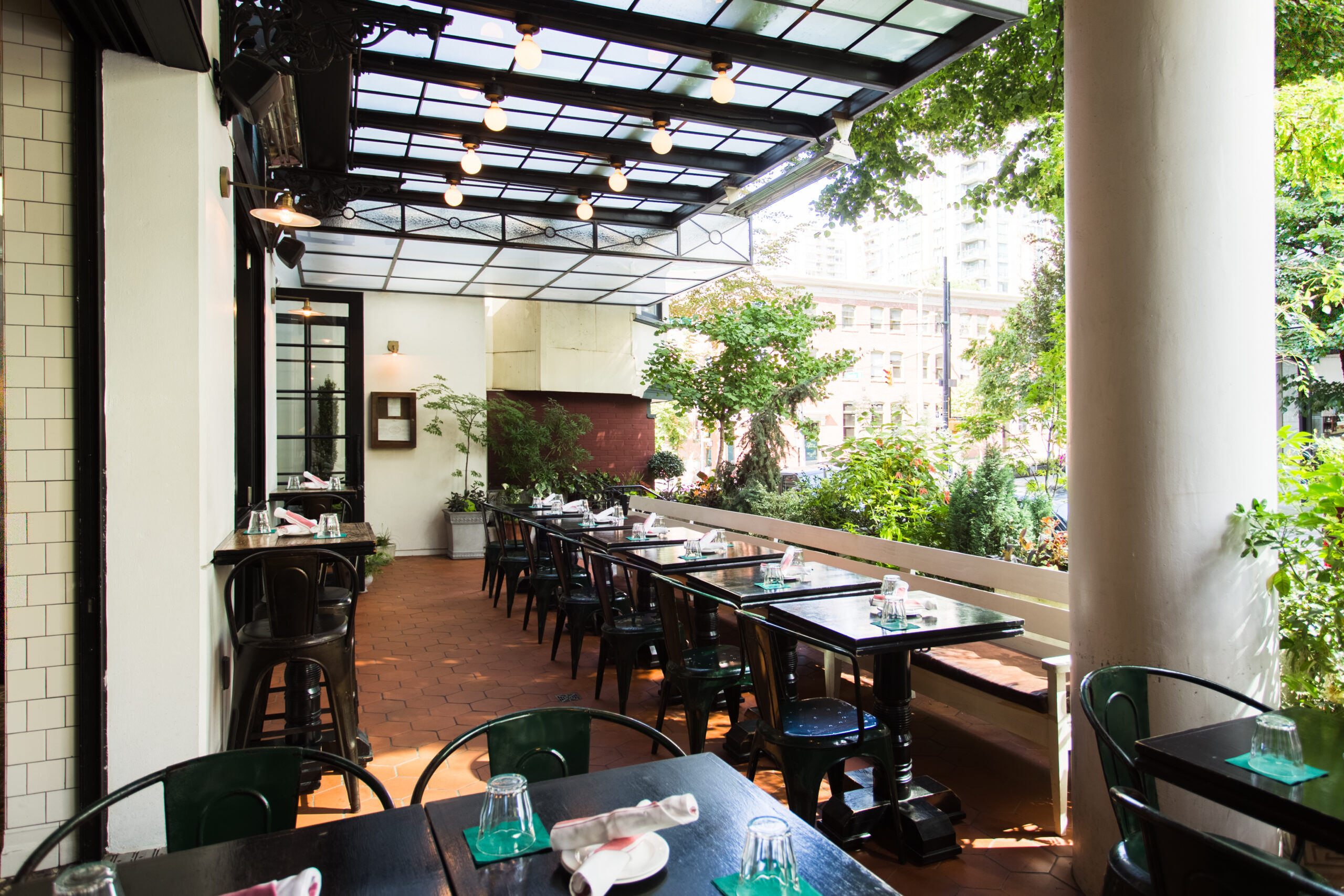 Homer St. Cafe and Bar, 898 Homer Street
Homer St. Cafe and Bar is an iconic Yaletown comfort food spot in a historical building.  The restaurant has multiple dining rooms and a patio, and each provides a different dining experience.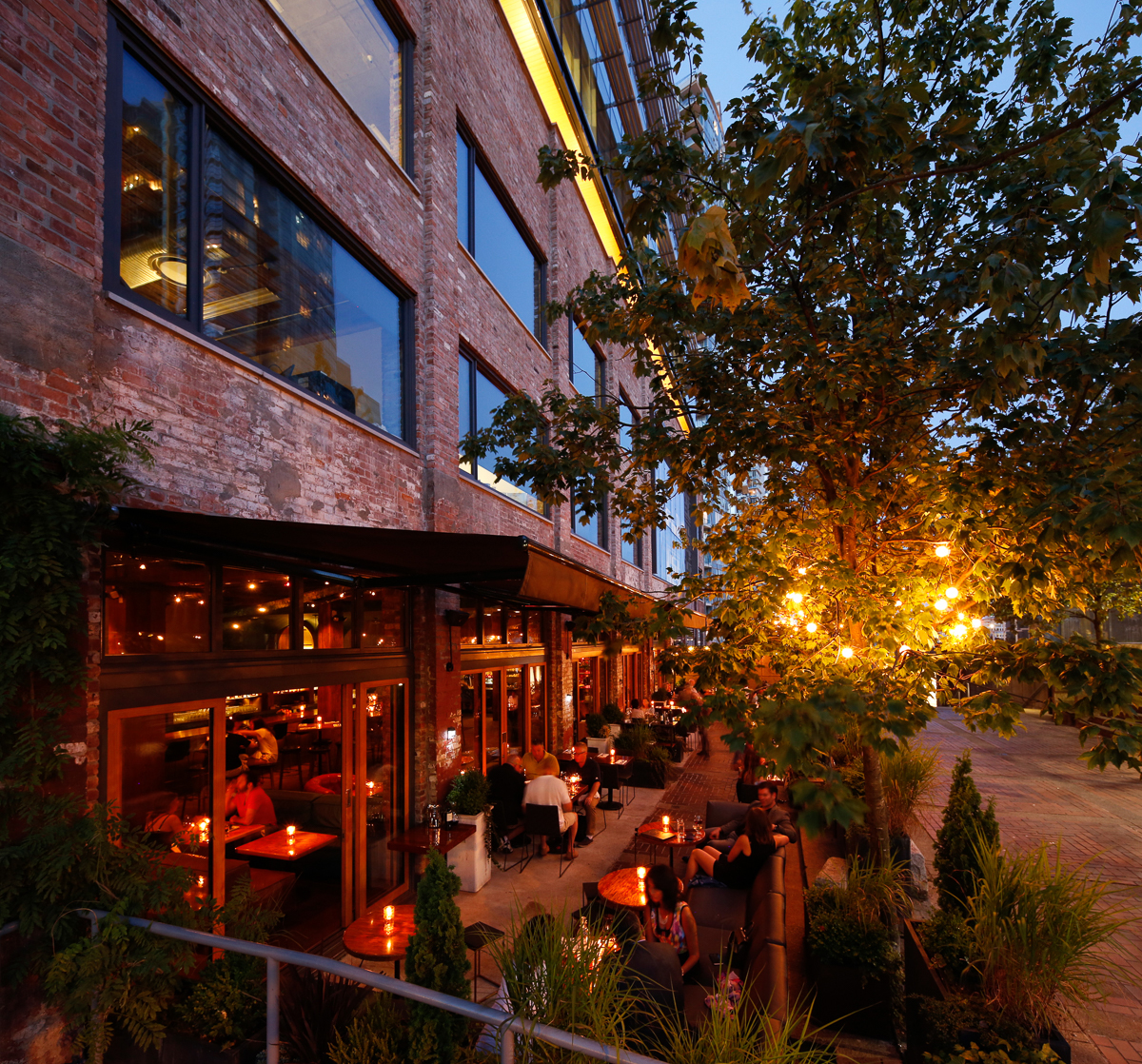 Chambar Restaurant, 568 Beatty St
Chambar is a personal favourite for its food and interior design. Chef Nico Schuermans' menu is both decadent and modern, and the patio is just about as cozy as they come.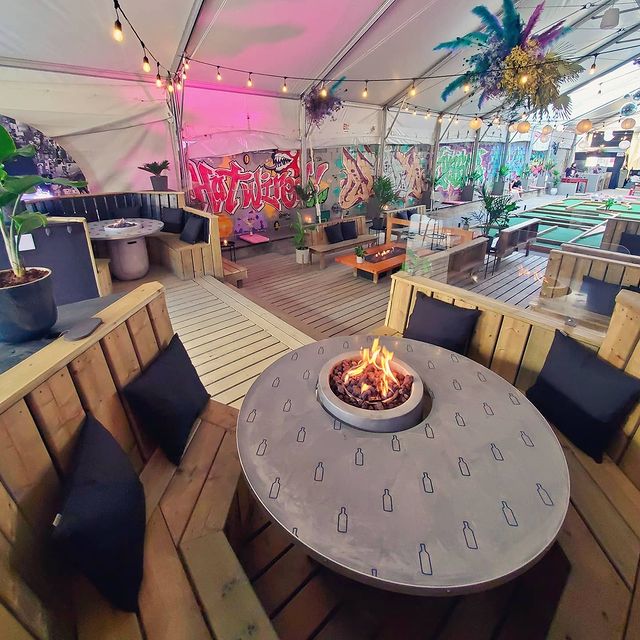 The Keefer Yard, 135 Keefer St
An outgrowth of The Keefer Bar, this covered patio gives NYC vibes in Chinatown.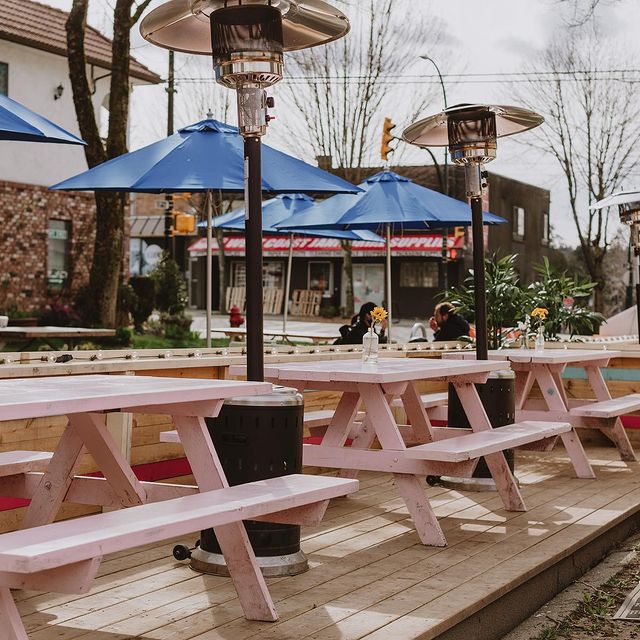 B-Side/ Say Mercy!, 4298 Fraser St
So many restaurants in the city have taken full advantage of the street space, but this patio, used by B-Side during the day and Say Mercy! at night is special because of the Vancouver public seating area that it is adjacent to, turning the whole street into a place to relax and enjoy the company of friends.
An earlier version of this article appeared in June 2020.
________
Never miss a story. Sign up for NUVO's weekly newsletter here.